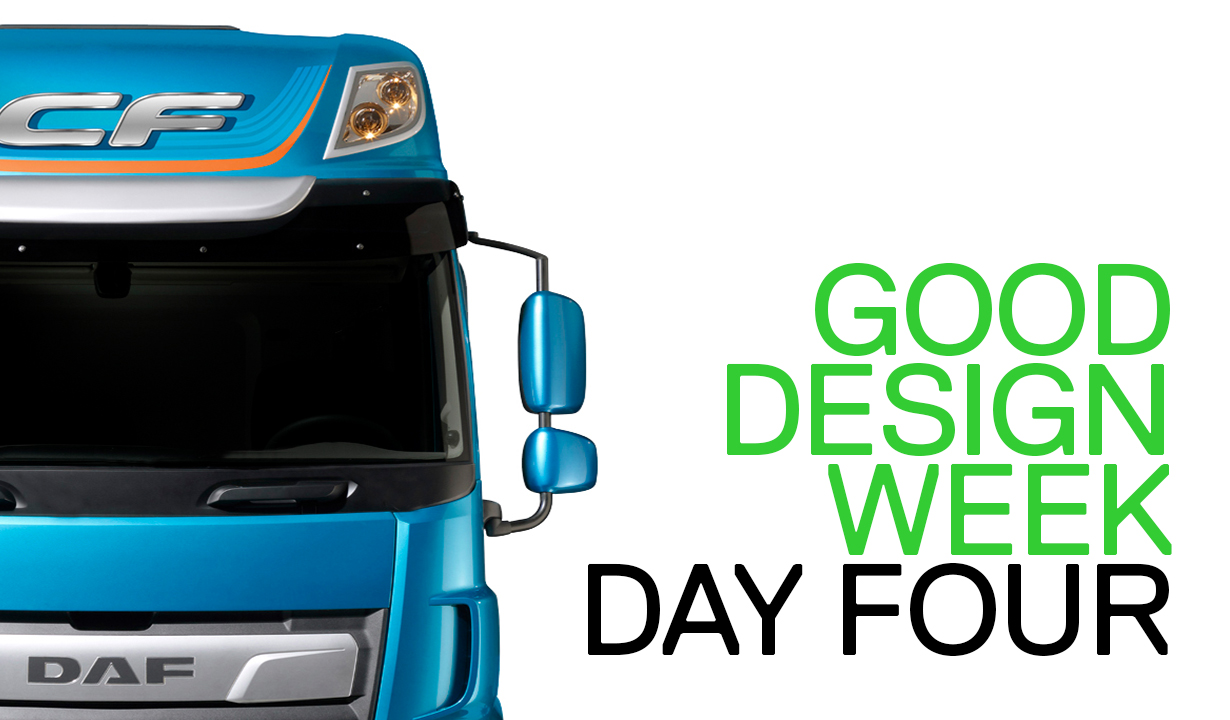 2020 GOOD DESIGN WEEK-DAY FOUR
Published on: 10 September 2020
Share
PRESENTING THE 2020 GOOD DESIGN AWARD BEST IN CLASS WINNERS, WOMEN IN DESIGN AWARD + AUSTRALIAN DESIGN PRIZE
Welcome to Day Four of the 2020 Good Design Week!
Today we announce the coveted Good Design Award Best in Class Winners, the Women in Design Award and the Australian Design Prize.
Good Design Australia's General Manager, Rachel Wye introduces the winners of the Best in Class Awards and we also hear from some of this year's Winners.
On behalf of Good Design Australia and our Good Design Awards Jury, congratulations to all of the amazing winners recognised so far.
---
2020 GOOD DESIGN AWARD BEST IN CLASS WINNERS
The Good Design Award Best in Class accolade represents the pinnacle of design excellence in each sub-category and the very best projects within the Awards.
From a record 835 projects submitted to the Good Design Awards this year, only 34 of the most outstanding projects qualified for the Good Design Award Best in Class accolade.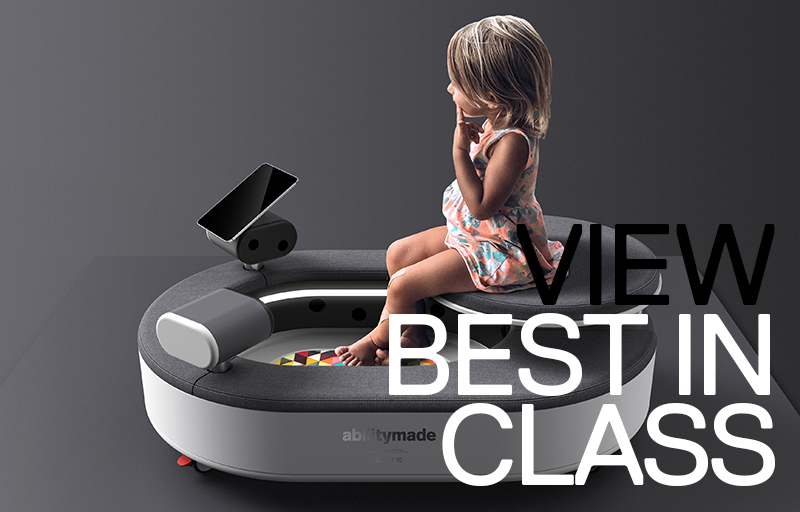 ---
2020 WOMEN IN DESIGN AWARD
The Women in Design Award was established in response to the significant gender imbalance within leadership roles in the design industry. This award seeks to recognise and celebrate women who have made significant contributions to the industry and hopes to encourage a more diverse and equal representation within leadership roles and in the design and creative industries in general.
The 2020 Winner of the Good Design Women in Design Award is presented to Mia Feasey. Congratulations!
Finalists of the 2020 Women in Design Award include:
Professor Cara Wrigley
Amy Degenhart
Dr Leah Heiss
Farnaz Afsharfard
Mia Feasey founded Siren Design in 2005 as a place for creatives to thrive. With ambition, hard work and an ability to think differently, Siren has flourished from a disruptive start-up into Australasia's leading interior design consultancy with studios in Sydney, Melbourne and Singapore.
Siren's purpose is simple: to enable people to thrive. Siren is now on a mission to use their creativity to influence the way business regenerates the planet. Known for award-winning projects, Siren's portfolio includes clients like Google, Facebook, Uber and Atlassian to Visa, KPMG, PWC and Pfizer to name a few.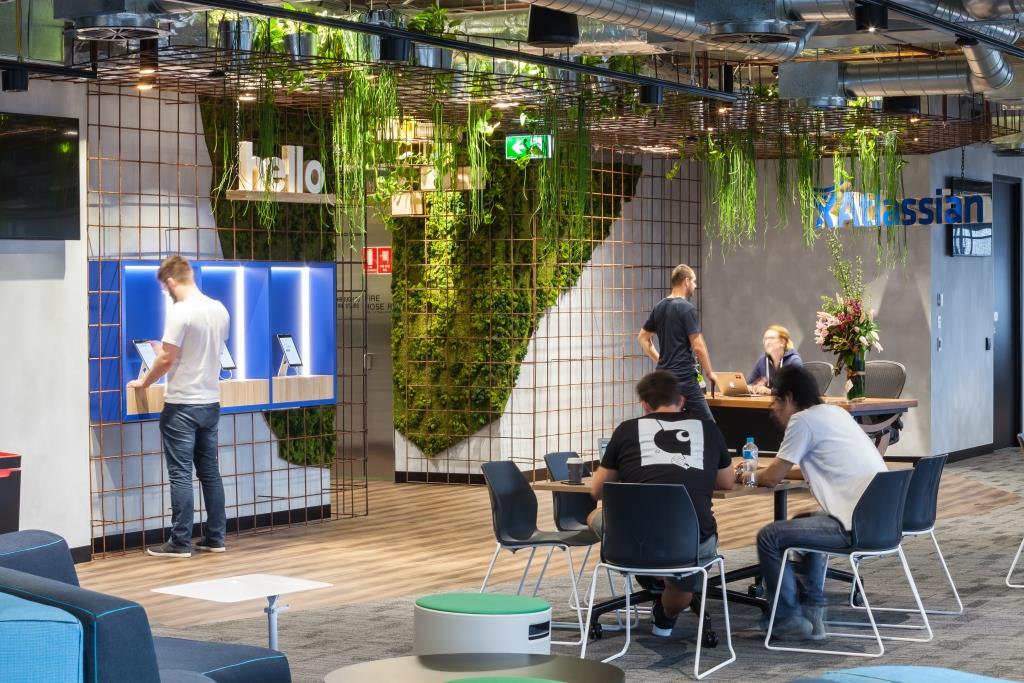 An entrepreneur and a true creative, Mia's talent is recognised through accolades such as the 2018 INDE Design Luminary Award, Perspective Global 40 under 40 Design Star of the Future 2012, and 2010 NAWIC Business Woman Award. Passionate and engaging, Mia is a champion of women and design-led thinking in business through her global network.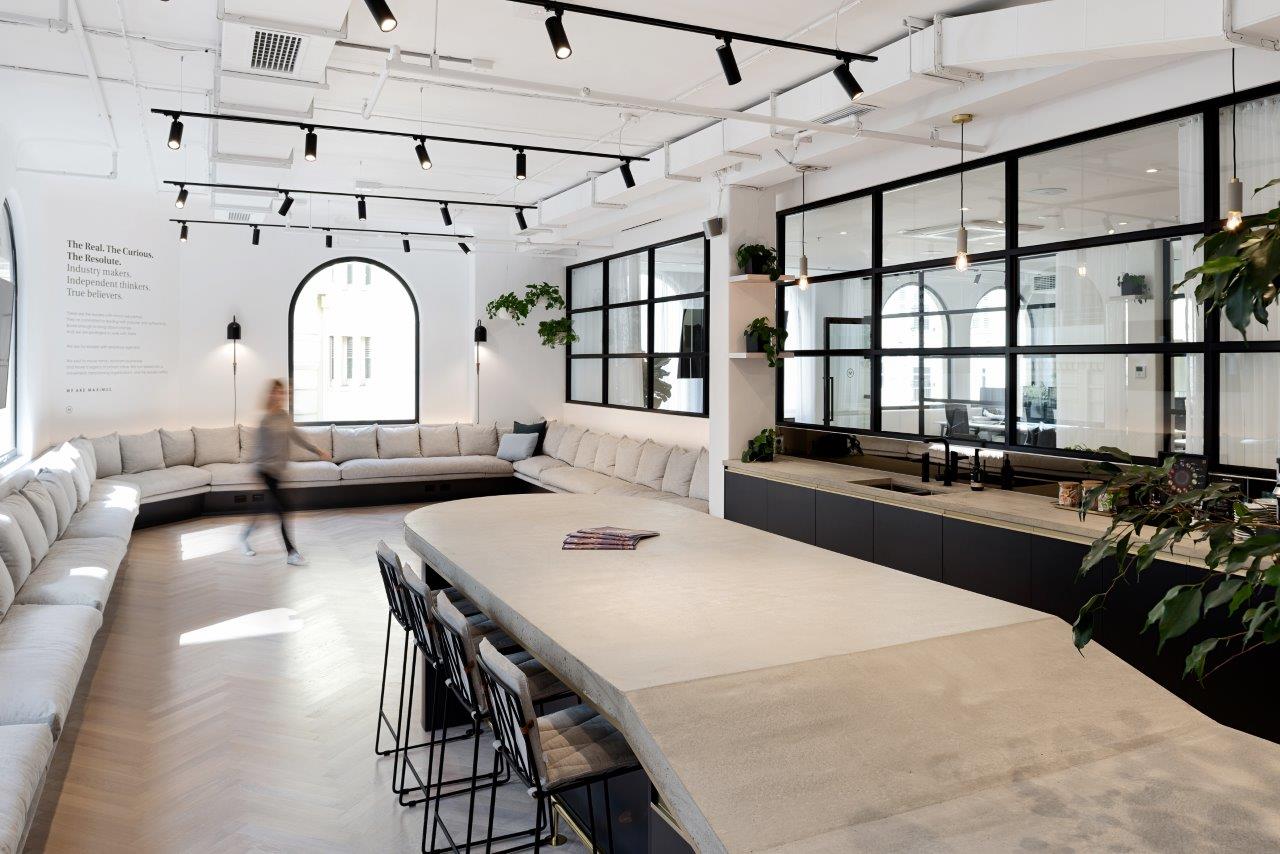 ---
2020 AUSTRALIAN DESIGN PRIZE
The Australian Design Prize was established to recognise individual designers who are making or have made, a significant impact in Australian design over the course of their career.
The 2020 Australian Design Prize is presented to Michael J.S. Bryce AM AE KStJ. Congratulations!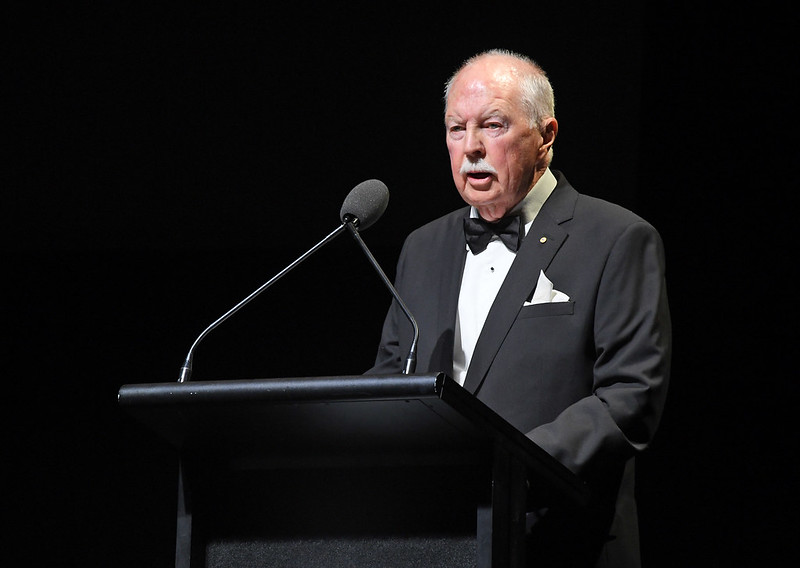 Words from Michael Bryce
It has been a great joy and privilege to have spent a lifetime in the design profession of Australia. Although my first career was as an architect, I soon moved to the visualisation of ideas – graphic design. My inspiration was the growth of the Industrial Design Institute of Australia (IDIA) which by the late 60's began admitting graphic designers.
We formed the first Queensland chapter of the IDIA in 1977 and by 1979 I had become the first Federal President from graphic design, soon to be renamed the Design Institute of Australia (DIA). But it was the influence of the Industrial Design Council of Australia (IDCA) formed in 1958 (now known as Good Design Australia) that I found exciting and compelling, as it marched into boardrooms and factories of Australia with a message of 'Good Design is better for industrial products'. A blue swing tag awarded a status for design, marking your purchase with a new set of ideals – simplicity, efficiency and colour.
The Prince Philip Prize for design attracted TV coverage with His Royal Highness' famous response to an award for the GE plastic kettle, "but can you boil an egg in it?". Obviously not! How perceptions have changed. Design is not nearly championed as much as it was, despite the profession's best efforts. I suppose most people would recognise my Sydney 2000 Olympics bid logo and role as Design Advisor for the Games. Although, this came with certain bureaucratic frustrations. I championed design and its role then, and I champion it now.
Michael Bryce Biography
Michael Bryce AM AE BArch Qld, DUnivQld, DUnivUC, LFRAIA, LFDIA is best known as a graphic designer but his career has spanned architecture, industrial, interior and urban design. He has been a leader in the design establishment in Australia for over thirty years, promoting the interests of design to his clients, government, business and the industry.
He has served as President of the Design Institute of Australia, councillor of the Industrial Design Council, the Design Board of the Australia Council and as Patron of design bodies including Good Design Australia and the Australian Design Alliance. He was made a member of the Order of Australia in 2005 and inducted into the DIA Design Hall of Fame.
---
2020 GOOD DESIGN AWARD BEST IN CLASS WINNERS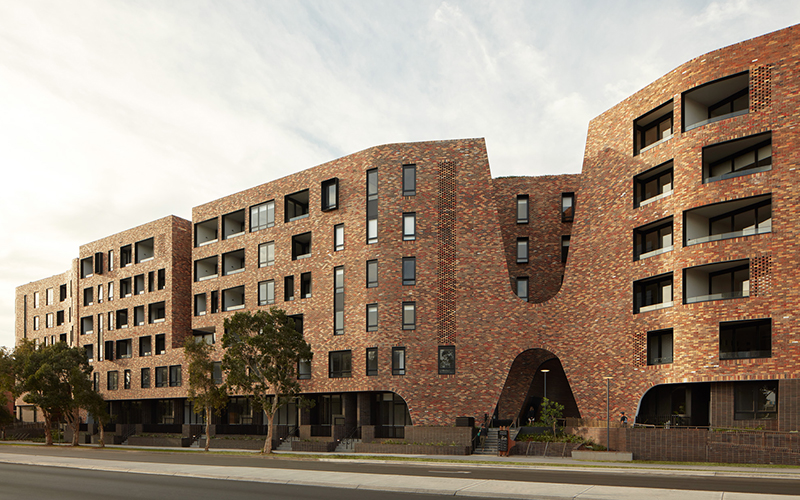 Good Design Jury comments: "This is an exceptional design on all levels. It is truly innovative and applies strong environmentally sustainable principles. A real game-changer for defence housing. The design decision to occupy this site with four separate buildings, identities and communities allows a high-density development to offer a sense of smaller scale ownership.
The references to the site's past ensures the development sits well in its context. Eschewing trends for glass walls taking in any kind of view, this project takes a more subtle approach to shading and protected openings, intended to reduce the overall energy uses and uses recycled bricks, further reducing the buildings carbon footprint, while creating a space for residents and community to enjoy."
---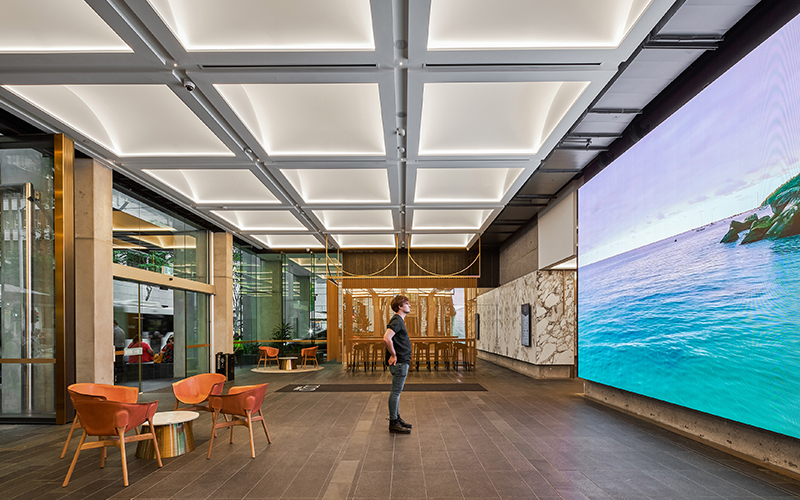 Good Design Jury comments: "The 'tactical demolition' of the original modernist building works effectively to reinvent the relationship with the street and end of trip facilities make a good contemporary statement for the building. The designers have successfully brought back the elegance of the original form and structure of this traditional office building, whilst also giving it new life by connecting to the street.
This refurbishment is an exemplar of what's possible in the upgrade of the existing tired building stock. It is both visually stimulating and aesthetically appealing on many levels. Brings a clever approach to renewing existing buildings. While this is not innovative in itself, this project reorients the entry to encompass the whole street and make use of more passive environmental controls."
---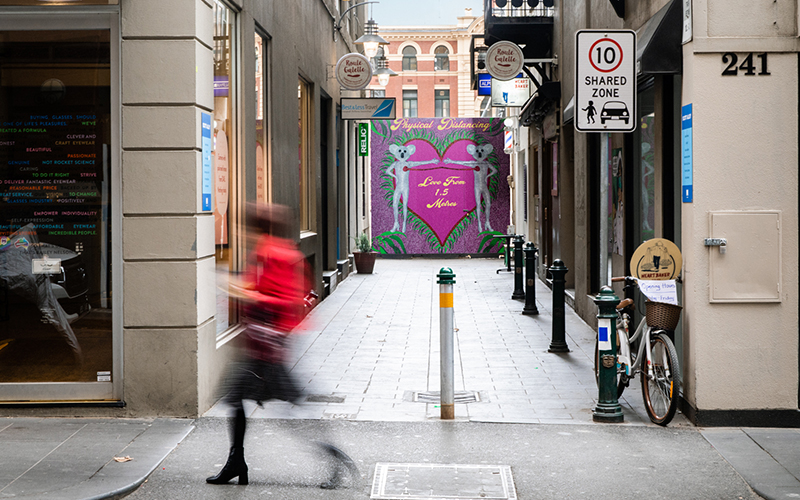 Good Design Jury comments: "This project successfully coordinates a highly creative, original and engaging program of public art activities. It uses design in a clever and functional way to safely divert the general public from major infrastructure under construction. In doing so, it brings a high level of creativity to people from all walks of life."
---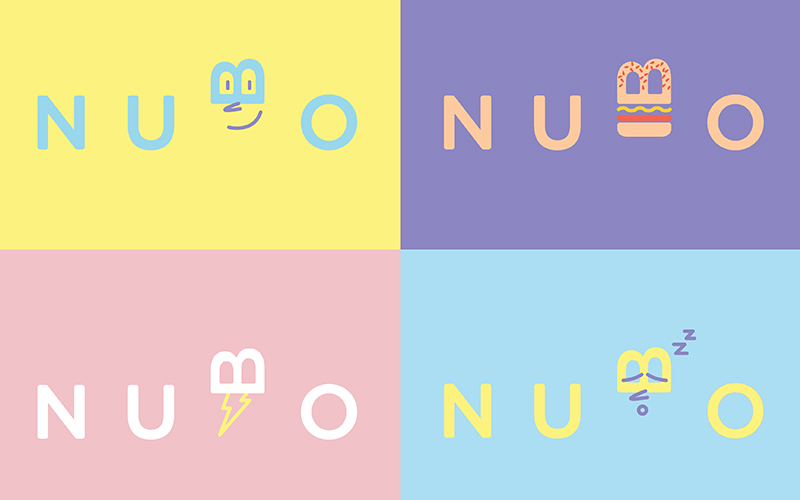 Good Design Jury comments: "One of those, "I wish I did that" moments. This is a fabulous piece of branding with a really innovative application across medium and channel to create a seamless experience that does what it says on the tin: 'exercise imagination'. The consistent ethos across all aspects of the experience is a real success. A world-class piece of design and a clear winner in this category. Congratulations."
---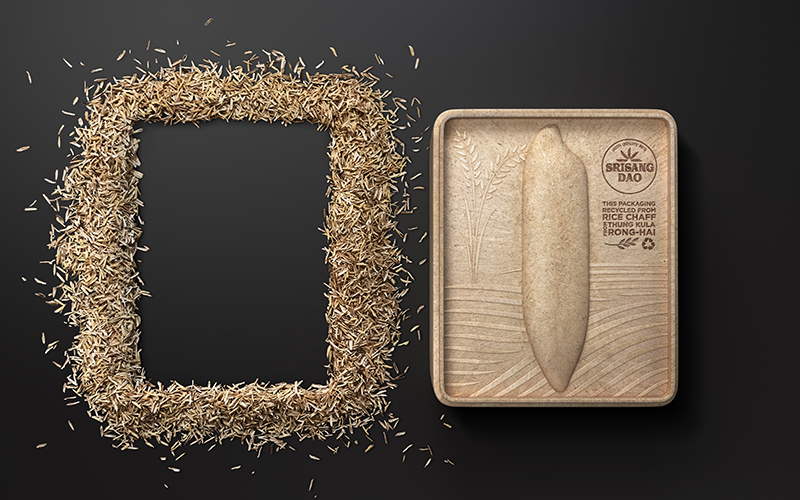 Good Design Jury comments: "An exceptional design from recycled material. Who would have thought rice could be a premium product, but here it is. The jury loved the idea of recycling the by-product, and providing a reuse."
---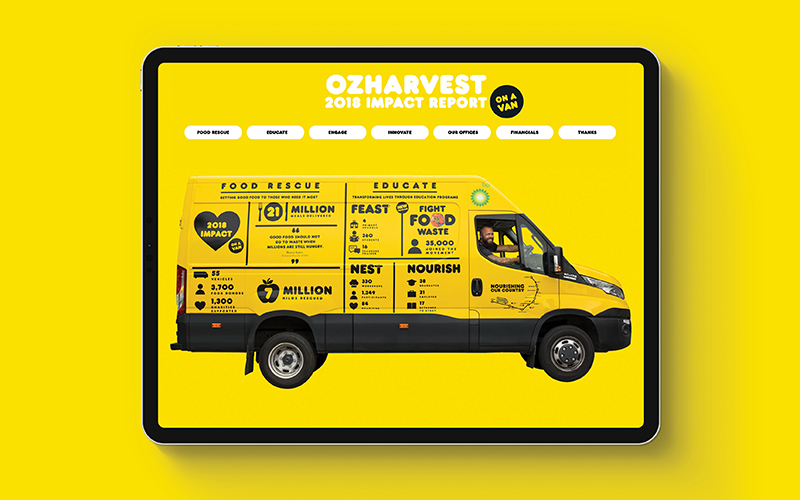 Good Design Jury comments: "This is the epitome of good design. It's innovative, reduces environmental impact, all while raising the profile of the message in a memorable and humorous way. This is a perfect brand expression and captures the essence of what OzHarvest stands for."
---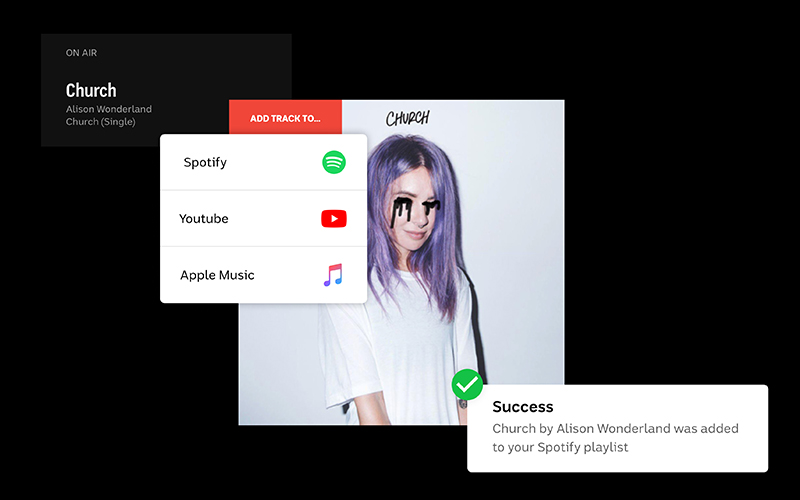 Good Design Jury comments: "A great example of employing human-centred design to unlock a powerful insight that ultimately leads the way for designing a better service and a better outcome for the organisation. This project demonstrates the importance of shifting mindsets and broadening the meaning and application of design from 'innovation is a one-off task' to 'design as an everyday practice – constantly re-evaluating, improving and making things better'.
A brilliant example of the role of design in driving strategy for a brand (triple j) and then also using this to drive change inside a wider organisational context. Was great to see the design framing as well as the implementation phase for this project and the impact it has had."
---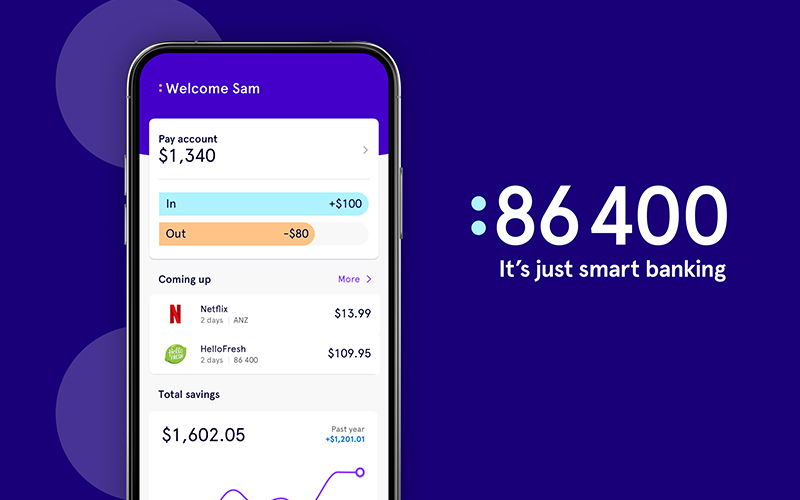 Good Design Jury comments: "A banking app that is beyond expectations and functionality. Like all good design, it brings truly user-centred features together in a way that 'just makes sense'. Other apps seem to just be one of many channels through which to interact with a bank, but this looks, works and feels like an 'entire bank inside the phone'. Dreamy onboarding, seamless account connection, graceful information reveals.
It is apps like this that shift what we expect from all banking apps. A significant amount of research and customer insight clearly went into the design. Clean, simple and innovative, it sets a new benchmark. Congratulations."
---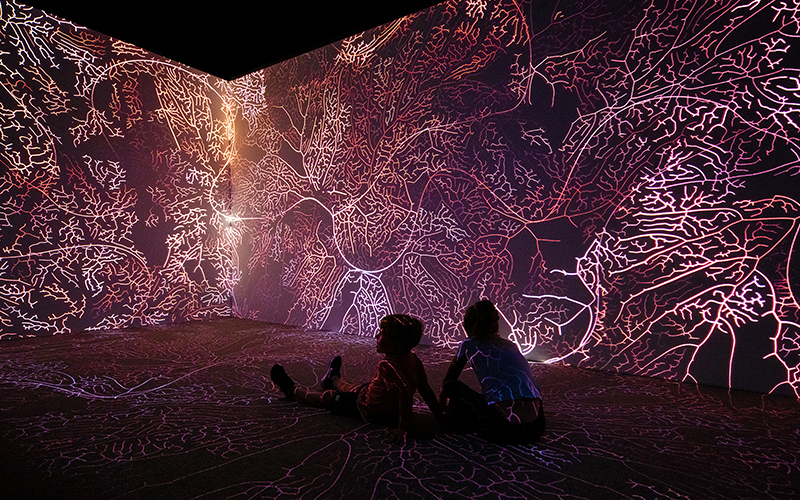 Good Design Jury comments: "Beautiful, fluid, immersive and mesmerising. Smart use of 3D animation using tone and character in the line work and animation types including contrast of smooth flowing lines in the water vs. jittery fast dashed lines in the cityscape. Thoughtful, considered, collaborative work with a lovely finish. Simply stunning. Well done."
---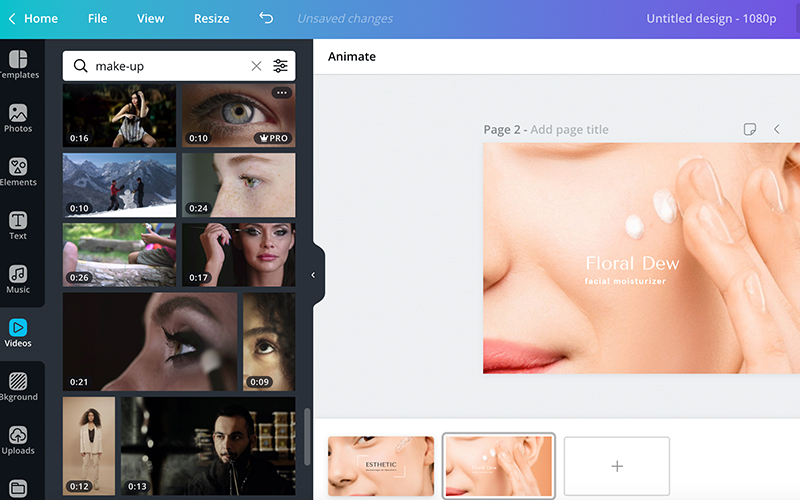 Good Design Jury comments: "Canva Video truly sets the standard in accessible, powerful, democratised online software. Bright, positive, energetic aesthetic with intuitive controls, it exceeds the expectations of real-time editing. Robust, considered information hierarchy and navigation, fluid and fast performance, an absolute bounty of assets on offer while never getting overwhelming."
---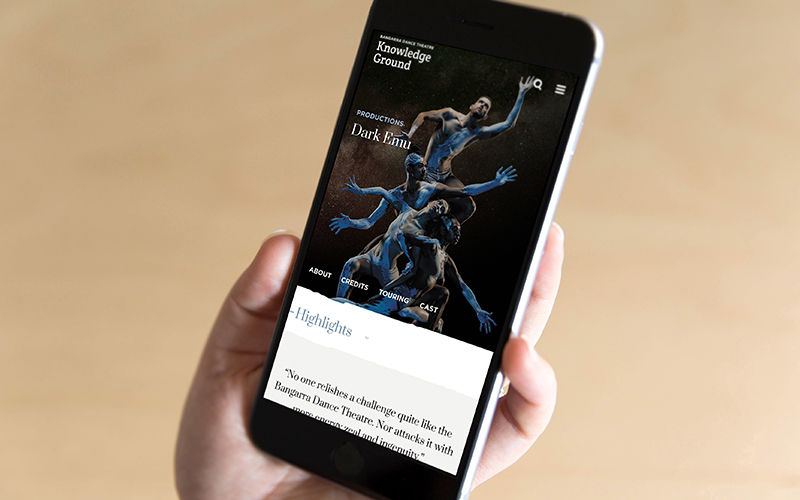 Good Design Jury comments: "Creating a website that catalogues and presents a variety of content is a solid task at the best of times, but given the vast range, variety and amount of content in this website, this design is truly a great achievement. It could've gone down a functional content classification route and stopped there, and still gotten a good result. It also could have created a modular magazine system of grids with hero + three secondaries, and let the great content speak for itself on each page. But this is so much better by several orders. It manages to honour the country, the people, and stories, in the way that content pieces are visually threaded vertically throughout each page, and the various interaction design behaviours, much like Bangarra performances do.
This evokes texture, mood, and a multi-storied geography, that inspires and intrigues. It invites further exploration; you could meander through here for hours, yet never feel lost. But always grounded. Fascinating. Incredibly rich content, presented with a remarkable sense of accessibility. A unique and important project."
---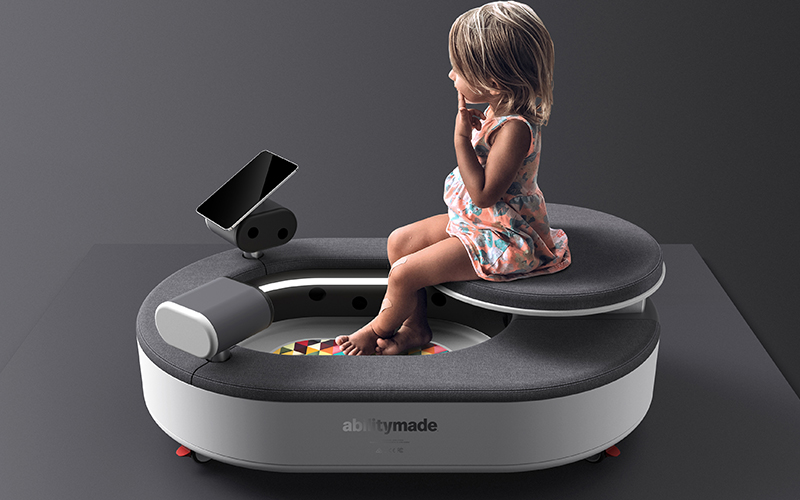 Good Design Jury comments: "A highly innovative application of photogrammetry technology in a user application that will have significant benefits. Scanning paediatric patients in a fraction of the time and giving more accurate results, this product has the combined benefit of speed and better quality outcomes. The designers are commended for their creativity in applying emergent scanning and photogrammetry to a use application of real need.
Overall, this is a beautiful, user friendly design that has been executed perfectly. A world-class piece of industrial design combined with cutting edge technology and clever thinking that will make a positive impact on people's lives. A clear Best in Class Award Winner in this category – well done."
---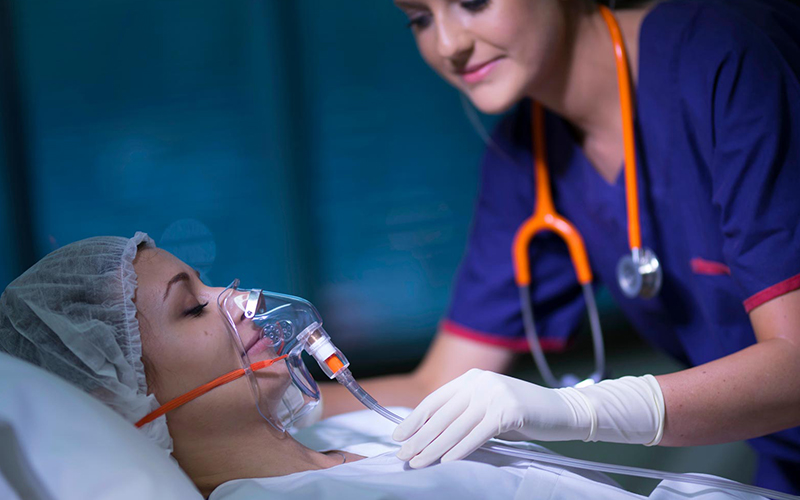 Good Design Jury comments: "The world's first oxygen mask of its kind with numerous patents, this is fantastic precision design and manufacture. It's a brilliantly simple device for a very important problem, particularly in the COVID-era, where oxygen assistance is required for the very sick. It enables a simple, visual check that oxygen is being delivered and it clearly has a worldwide market.
The product will be of assistance to medical professionals and improve patient safety. A lateral use case with a creative design solution applied in a simplistic but effective way. The application of fluid dynamics engineering in the design of the product is clearly evident as is its application to address a pre-existing problem."
---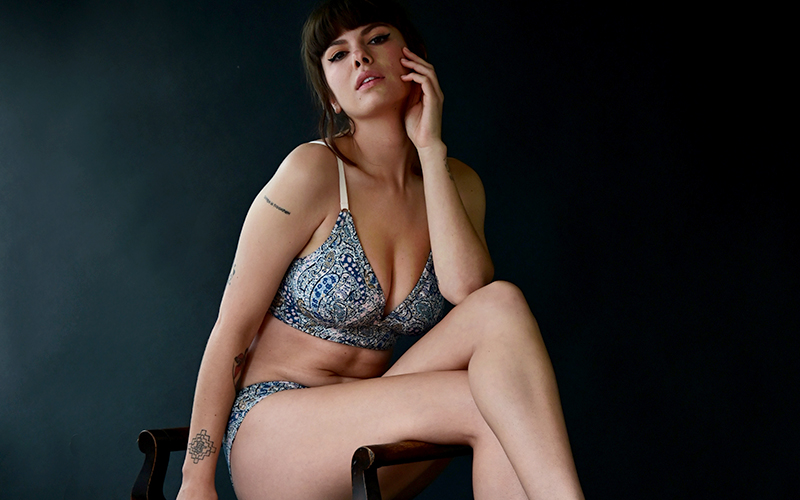 Good Design Jury comments: "This entry demonstrates strong commitment in ensuring all aspects of the product are fully compostable, with zero waste, to create differentiation in their market segment. This is a crucial element for products that can shift the dial on the end-of-life environmental impact, and it is commendable that this is in the lingerie category, which has the opportunity for significant positive impact. The design is appealing and is presented in a manner well suited to its target market. Well done."
---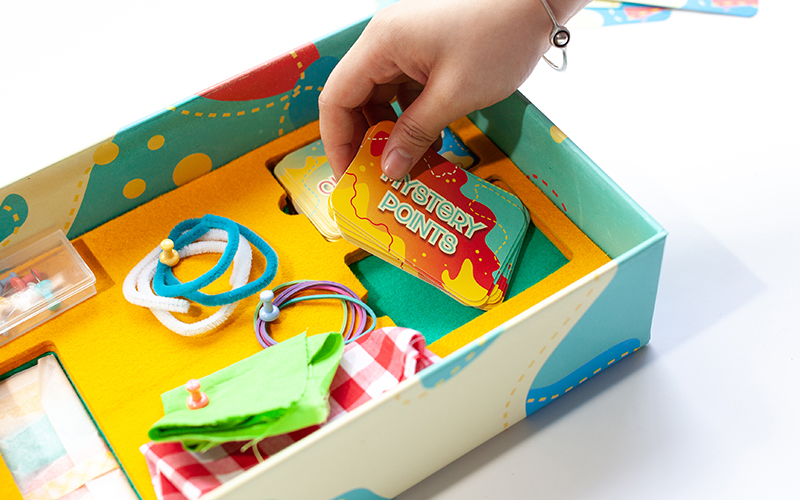 Good Design Jury comments: "This is exactly what the world needs – teaching young minds the purposeful and intentional acts of re-use, re-cycle and re-purpose by extending the longevity of otherwise wasteful and ecologically harmful products. More importantly, Undo-Replay can simultaneously foster creativity and innovative thinking in young minds with potential long-term behavioural benefits. Providing players with creative adaptation skills and fostering habits of repair and repurposing, may very well help extend the life of our planet's valuable resources.
There are many layers of thought to this product. It's not just an Instagram account of photos but engages players in challenges beyond those in the box, again taking on the games own principles of extending life of the product itself. Very thoughtful, well executed and with great potential. Congratulations on winning the Best in Class Award for a truly beautiful and excellent design."
---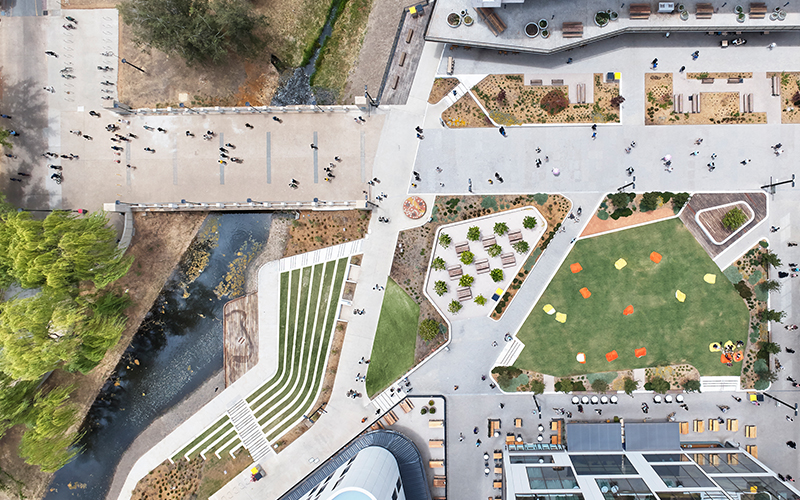 Good Design Jury comments: "This is clearly a very attractive place to study and will entice the broader community to gain a stronger connection and better understanding of the university. Strength lies in the focus on the ensemble of seven buildings around new public spaces, each with its own distinctive character and purpose, rather than on buildings for individual merit or landmarks in space. Overall, the buildings and precinct are very well integrated as a whole. The design intent has resulted in the creation of 'connection and intimate spaces' as well as big boulevard statements.
The project references the history and layering of the site, precinct and city with a strong connection to Indigenous history and reinstates some of the Griffin legacy. The design offers a clear consideration to public life that builds on the learning focus of the institution. Sustainability and innovation demonstrated by the timber buildings are commendable. Landscape design is strong and distinctive and the activation of the creek bed and amphitheatre provides a point of difference and creates greater innovation in the traditional university context.
It is appropriate and appreciated that the project demonstrates such high regard and successful outcomes for sustainability. Mass timber construction used at scale was a key asset in terms of program and cost, in addition to achieving a zero-carbon footprint. Taking more advantage of the natural bush setting is also an excellent outcome."
---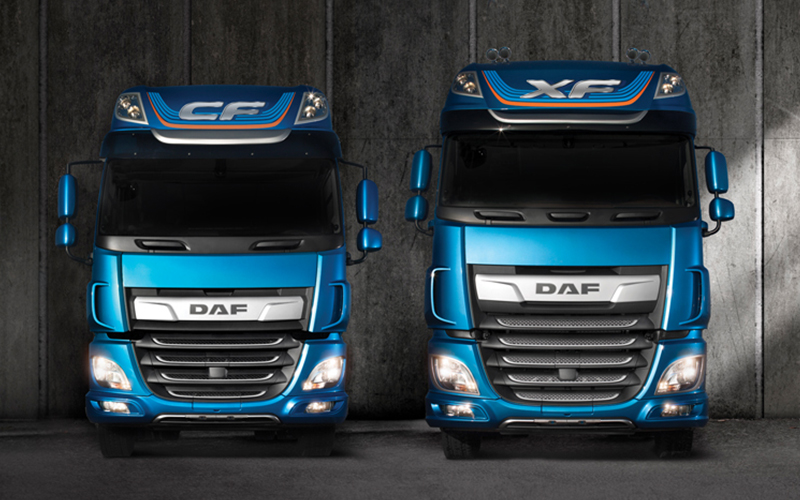 Good Design Jury comments: "This sets a new industry standard for truck style, function, safety, sustainability and performance. Innovative thinking has resulted in a truck that has a positive impact on the end-user, business and environment. The design offers a clever combination of aerodynamic styling and features as well as powertrain refinements that have delivered a vehicle that is cleaner for the environment, yet offers better performance.
The designers and engineers have worked closely together to develop a whole range of really smart solutions. One example is the integrated styling that disguises the large cabin suspension system gap from the chassis – very clever! That gap highlights the technical challenges of offering driver comfort whilst developing innovative frontal collision absorption mounts that protect the occupants.
Interior design is more car-like, adding to the sophistication and refinement of the truck. The interior design is purposeful with a thoughtful ergonomic layout, opportunities for customisation, use of tough durable materials and superior noise and vibration (NV) qualities. These features ensure the end-user enjoys the creature comforts and features expected of a modern vehicle.
Clearly, Paccar have set a vision to develop the DAF truck with a level of sophistication, safety and performance that will appeal to the end-user, ensuring the DAF brand continues to be a market leader and commercial success."
---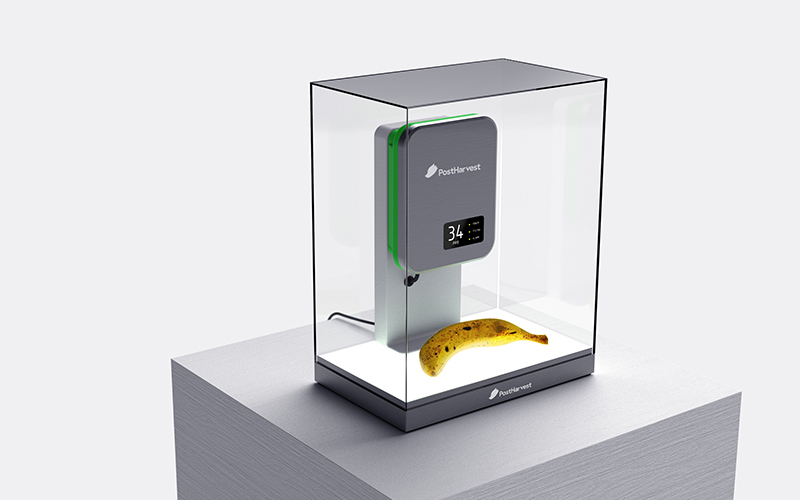 Good Design Jury comments: "This is a really innovative product that has the potential to have a significant impact on food waste, locally and globally. The real time nature of the product and its ability to provide information to multiple points in the supply chain, in parallel with its accuracy, are really prominent features. Any product that can reduce food waste should be applauded. Congratulations on this achievement!"
---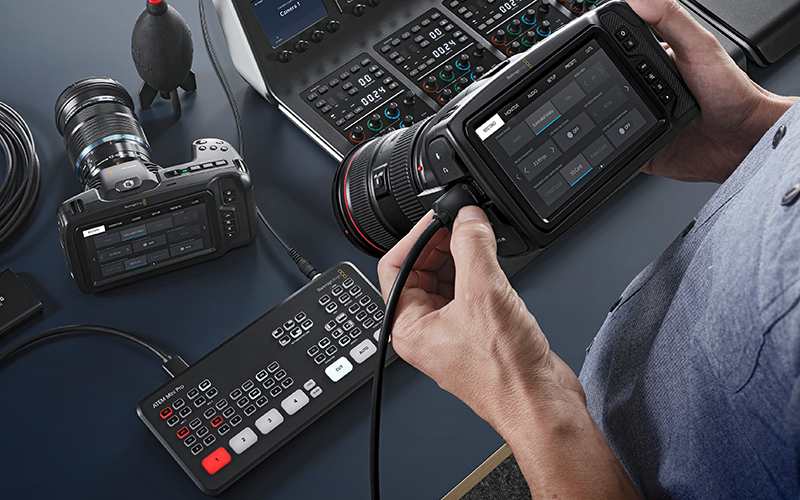 Good Design Jury comments: "An innovative product that offers functionality at a sliver of competitor's prices. To commercialise a product with such a high level of quality and function for less than $300 dollars is quite extraordinary. In the wake of COVID-19, the world has had to re-invent the way we interact and communicate.
The design team has absorbed these challenges and developed an innovative product with widespread appeal. Key functions are emphasised for the purpose of a user "getting started" which will further drive adoption and the user-experience. A game-changer in line with new modes of distribution and media. Well done."
---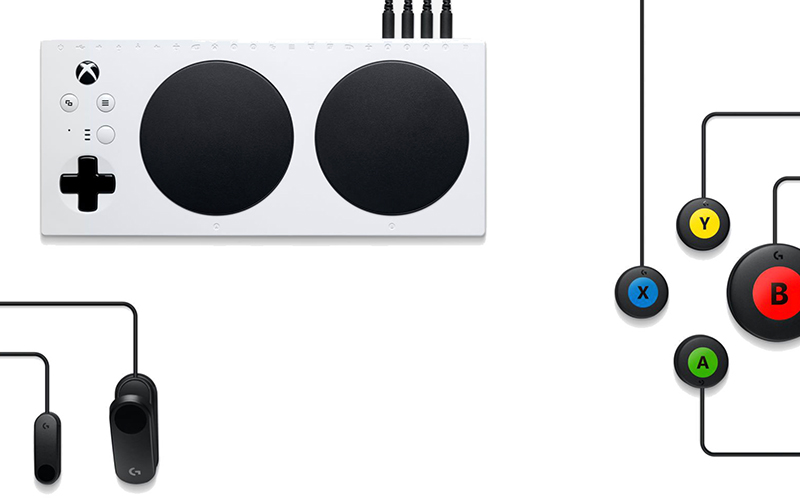 Good Design Jury comments: "This is a beautiful solution for a genuine problem and need. It's a stunning inclusive design solution, beautifully presented and the thorough user research that has been applied to the design outcome is to be congratulated.
Overall a beautifully designed kit of gaming controllers that support people with disabilities. A clear process of user studies and research has resulted in a series of controls and surfaces that make them extremely flexible for all user types. Brilliant design and worthy of recognition at the highest level."
---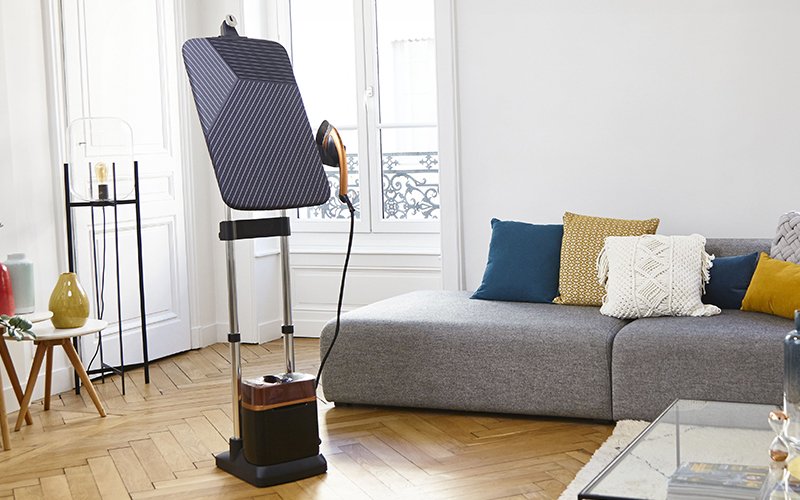 Good Design Jury comments: "The total re-imagination of the domestic steam iron market the world has been patiently waiting for. The all-in-one iron and ironing board coupled with streamlined, versatile and lightweight design are a winning combination. This has huge market appeal in a traditionally staid category. Well played."
---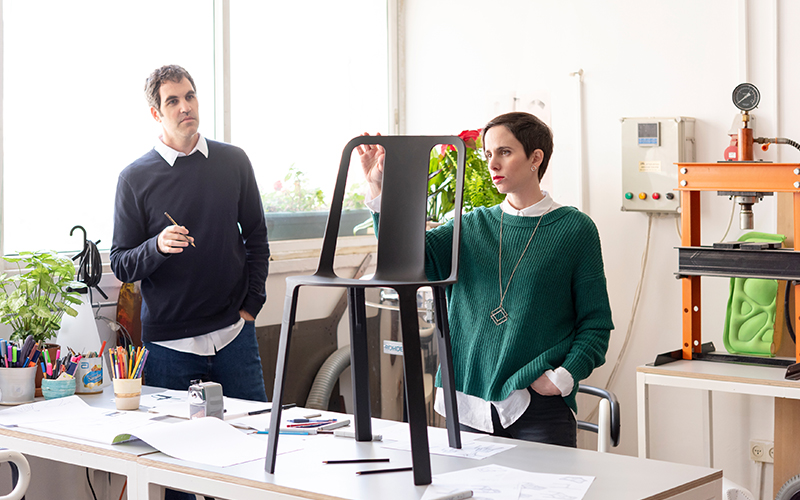 Good Design Jury comments: "A minimal design which makes perfect use of magnesium's structural properties. It's an interesting direction, so lightweight and aesthetically intriguing. A beautiful piece with ingenious use of strong and recyclable materials. Well done."
---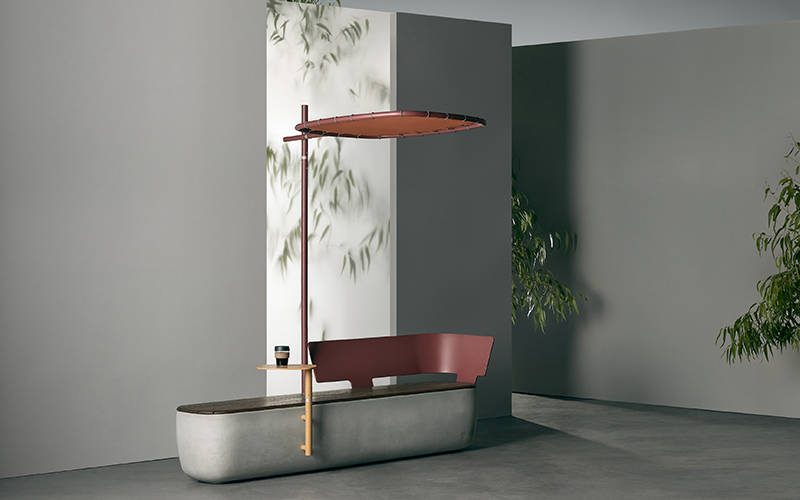 Good Design Jury comments: "Playful and beautiful work which combines a number of design languages in its quest to solve functional problems. A fine example of local design which will no doubt be successful locally. A nice combination of materials and finishes to suit a variety of uses. Congrats guys – an amazing result. Friendly, robust, and unique personality."
---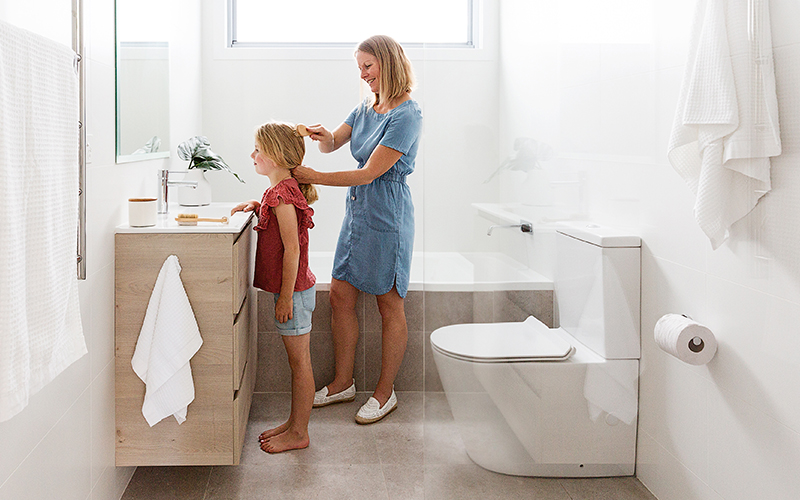 Good Design Jury comments: "A clever blend of design and technology innovation brought together to resolve an age-old problem. This has the potential for significant commercial impact on the toilet market, particularly in commercial fit-outs that tend towards in-wall cisterns.
Overall, a potential game-changer for this market and true design innovation that solves a problem while making a positive impact on the day to day quality of our lives."
---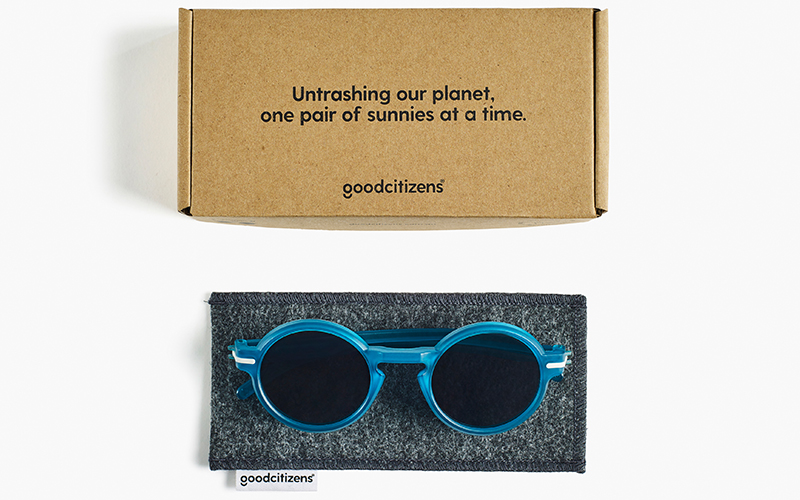 Good Design Jury comments: "Elegant, classic profiles and careful consideration of shape and form, mean these glasses do not need to rely on recycled materials to be relevant and prominent in the market. The fact that they are made from 100% recycled material is of incredible significance. From a design perspective, the hinge system is pivotal. The most common breakpoint has been managed as well as the sustainability aspect. Overall, a truly fantastic project."
---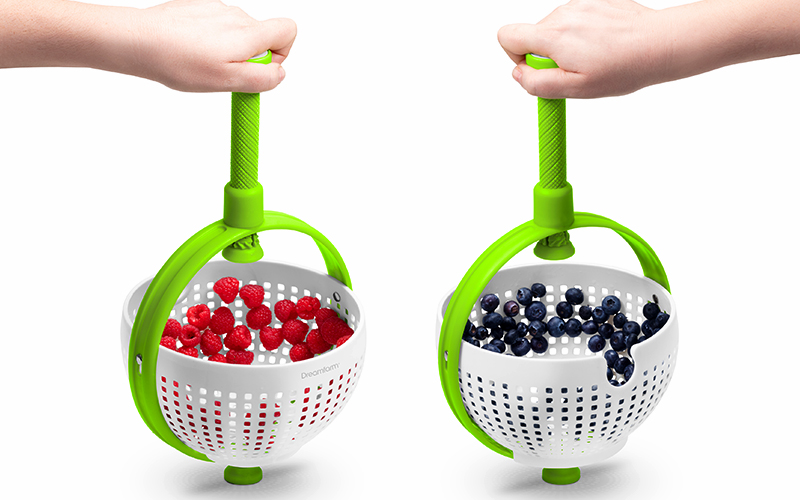 Good Design Jury comments: "A really clever solution that solves multiple problems. It's an ingeniously thought out product that is totally fit for purpose. Dreamfarm continually sets the bar for good design and meaningful innovation that brings joy to our lives – well done."
---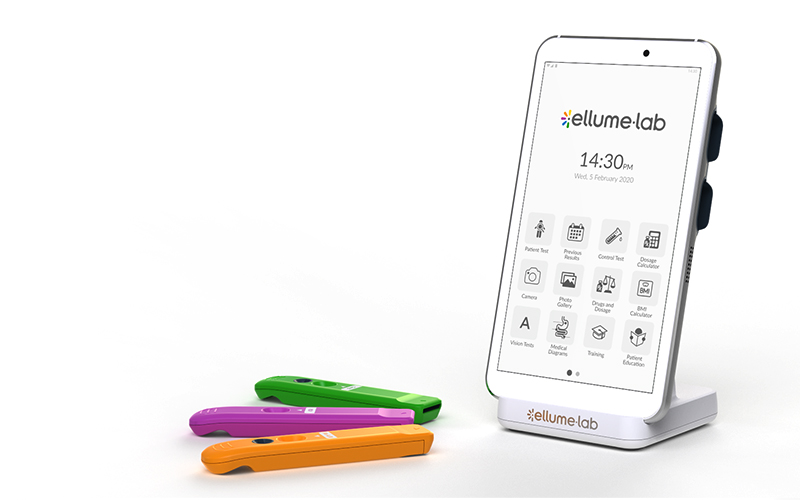 Good Design Jury comments: "A very strong design approach that combines user-centred research with clinical innovation. The product has great potential to improve the current experience of PoC (point of care) diagnostics, for clinicians and users. In terms of highly contagious influenza and pandemic conditions this could radically improve our quality of life.
A solution that accelerates the identification of infectious conditions while providing a good level of protection to the health professional. The portability of this system is a significant advantage. Well done."
---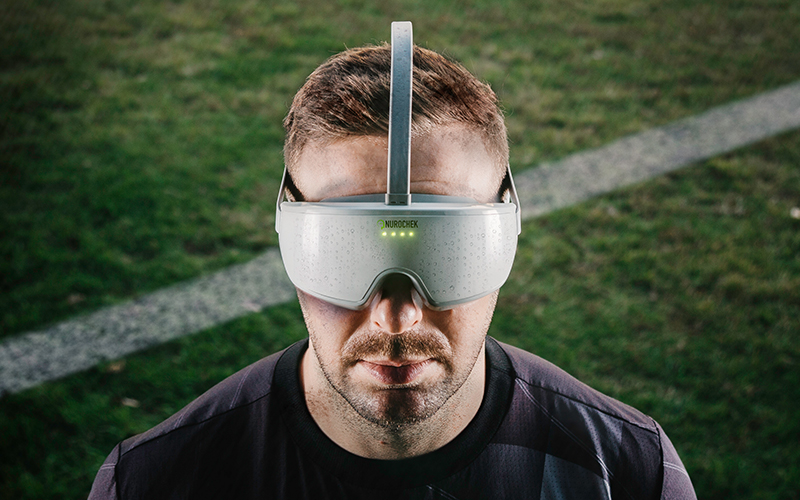 Good Design Jury comments: "This is a super innovative product that has the potential to really change the lives of people who experience head injury, and those who are first attenders. The design is easy to understand and the UX has been well considered. The multi-size approach ensures that ports clubs etc. get maximal use from the device. Further, bypassing the traditional clinical pathways for head injury – long waits in A+E – impacts on the financials of consumers and also the accessibility to care of other people in need.
This product solves a real need by providing objective measures to assess the likelihood of concussion for sports. By recording a baseline state, there is the potential for determining progress of health of the player. This design has significant beneficial impact in terms of improved player lifespan both in and out of the game. Product design is well resolved and finished with good choice of materials and ergonomics."
---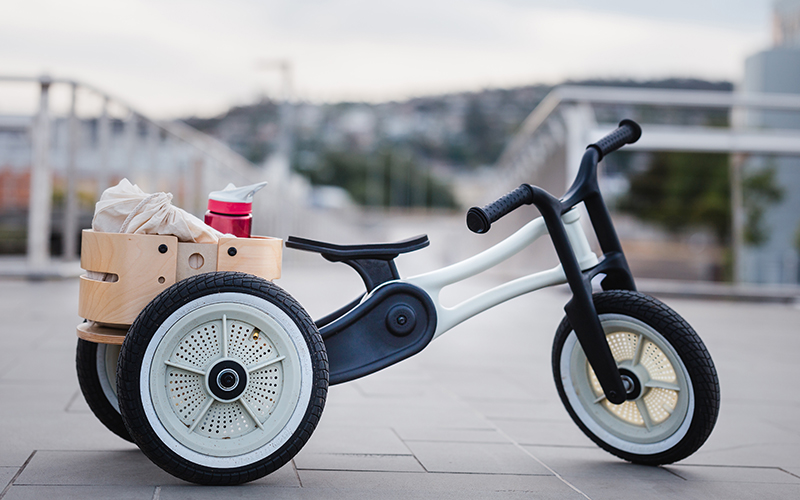 Good Design Jury comments: "A highly considered, beautiful design with strong attention to detail. There's a clever use of recycled materials: nylon carpets and polypropylene plastics, and paper packaging, all designed for recycling afterlife. The playful use of colours, textures and detailing, as well as soft and friendly organic forms will appeal to highly sensitive and autistic children. The beautiful website and company story is also exceptional. A huge congratulations to the team behind this stunning design."
---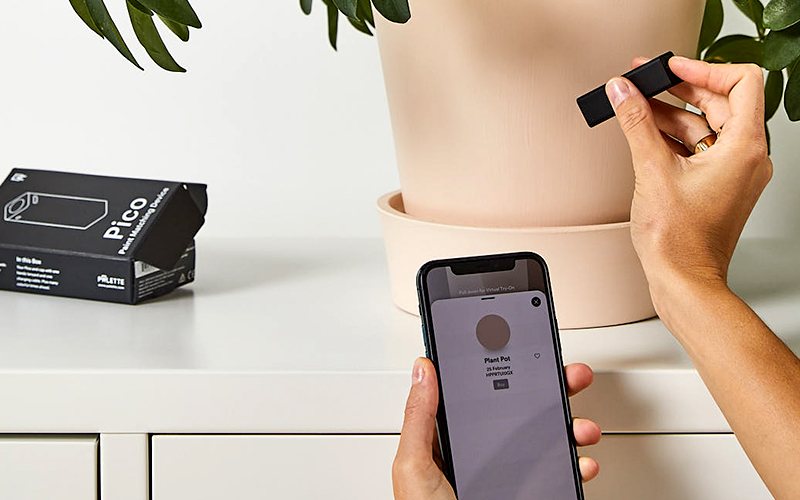 Good Design Jury comments: "A refreshing approach that positively challenges the norms and conventions of an old established category, alleviating real human and environmental pain points along the way. It's a nice application to an often-pedestrian area and a great disruption of a traditional business model."
---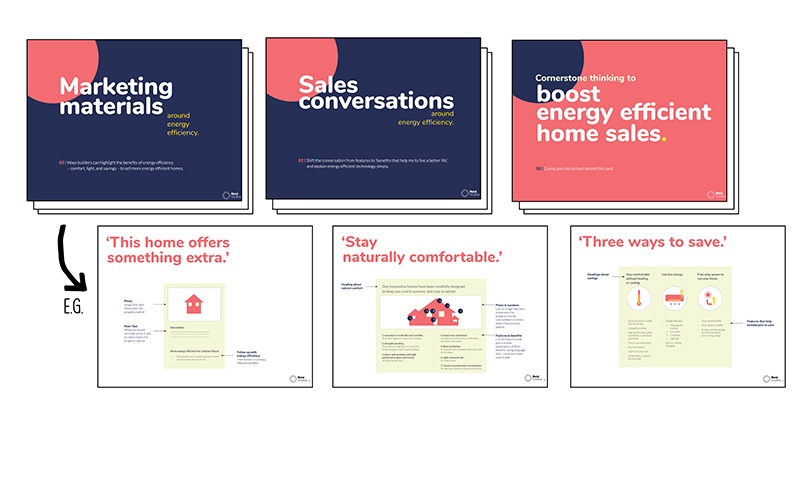 Good Design Jury comments: "This is a fantastic example of the employment of human-centred design to unlock key insights. This project clearly disrupts conventional narratives and behavioural norms to cleverly reframe the conversation on a compelling value proposition. A really important shift for NSW, Australia and the world."
---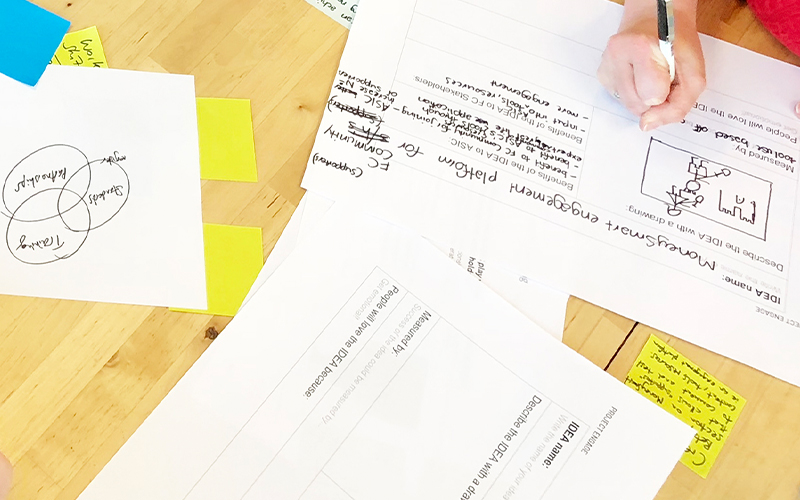 Good Design Jury comments: "A benchmark example of good design and co-creation applied to a very challenging and complex problem – great to see the impact of good design in this space. This is a significant design challenge that has been met with an innovative design solution that will have a lasting impact on many people's lives. A clear Best in Class winner in this category of the Good Design Awards. Well done."
---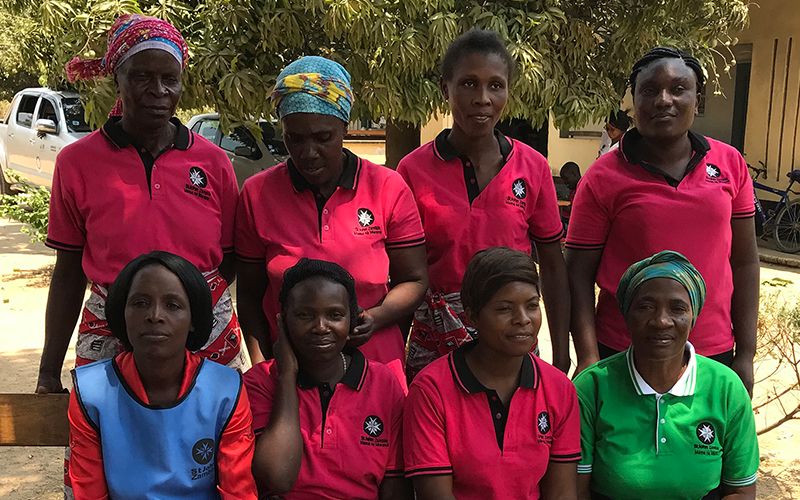 Good Design Jury comments: "A really creative and well-designed solution which shows the bringing together of two things that don't normally go hand in hand (health info and singing lullabies), to produce a positive social and health outcome. The simplicity and very human nature of this solution to a deeply embedded cultural challenge is really inspiring."
---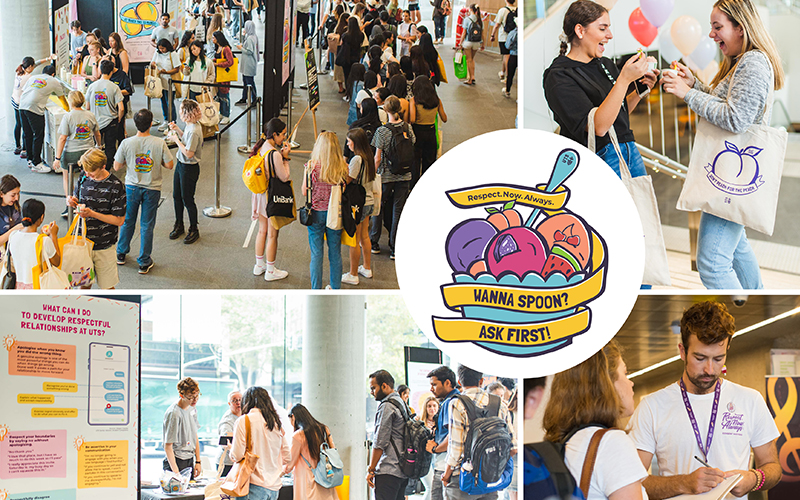 Good Design Jury comments: "Good campaign on an important issue. The Jury loved the whole community design and engagement approach, as well as the redefining of the problem with a creative solution. Congratulations!"
---
GET SOCIAL
We are celebrating the 2020 Good Design Week and this year's Award winners through our various Social Media Channels so be sure to tag the following: #GoodDesignAus #GoodDesignAustralia #gooddesignawards #designawards