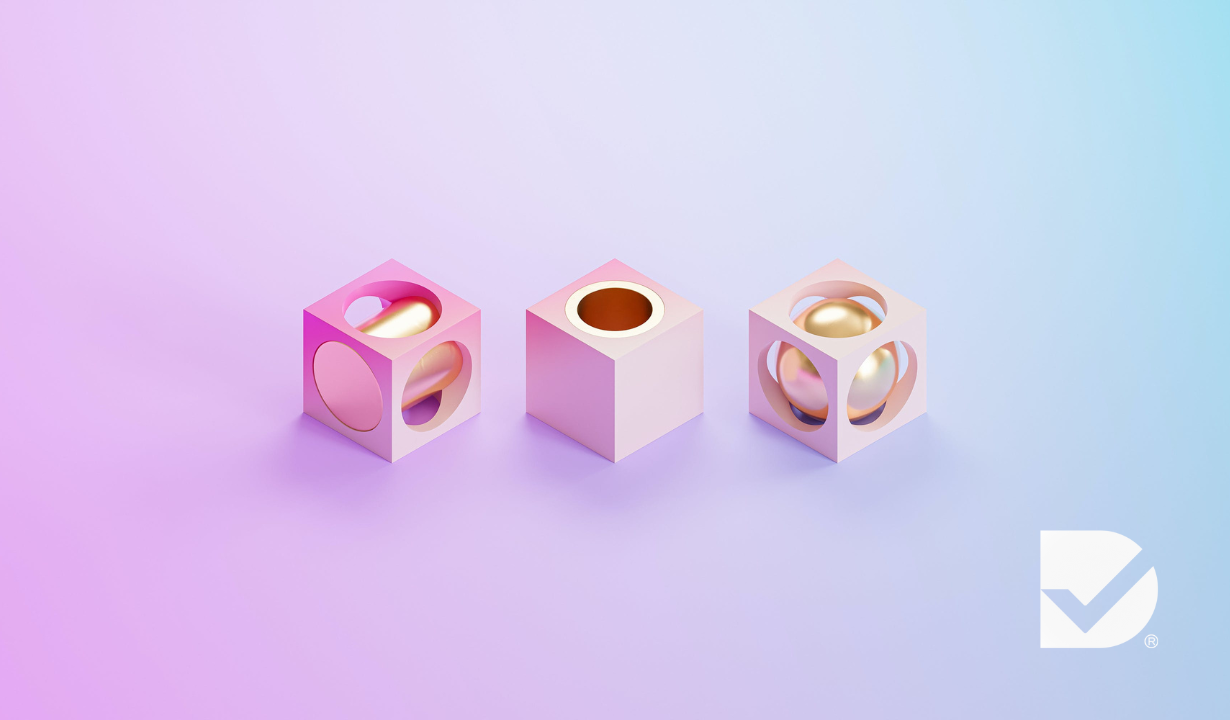 Digital Design | 2023 Award Winners
Published on: 17 November 2023
Share
Digital design is a dynamic discipline in a constant state of flux. In our online age, it spans a diverse array of digital mediums, including software, website, user interface (UI) and user experience (UX) design, smartphone and web applications, animation, gaming and other digital media. Each realm presents a unique canvas for designers to weave their creative narratives to engage audiences in compelling ways.
The Australian Good Design Awards celebrates digital innovation within the Digital Design Category. Not only rewarding visually appealing interfaces and interactive experiences, the Digital Design Jury puts considerable emphasis on digital works that leverage design thinking to address real-world challenges and enhance the way people live, work, play and interact with the virtual world.
The 2023 Award Season rewarded innovation within the Digital Design space, assessing incredible projects across the four Digital Design Sub-Categories:
App and Software Design
Includes the design of applications for smartphones, tablets etc. and software systems and applications etc.
Game Design and Animation
Includes game design, character design, set design etc.
Interface Design
Includes user interface design for products, systems and services, virtual interfaces, interaction design etc.
Web Design and Development
Includes website design and development, micro-sites, digital campaigns, social media campaigns etc.
Read on to discover the best of the 2023 Australian Good Design Awards digital sphere, including both the Best in Class and Gold Award Winners.
---
2023 Good Design Award Best in Class Winners
Social Mobility in the Digital Age
Gladeye & L'Atelier BNP Paribas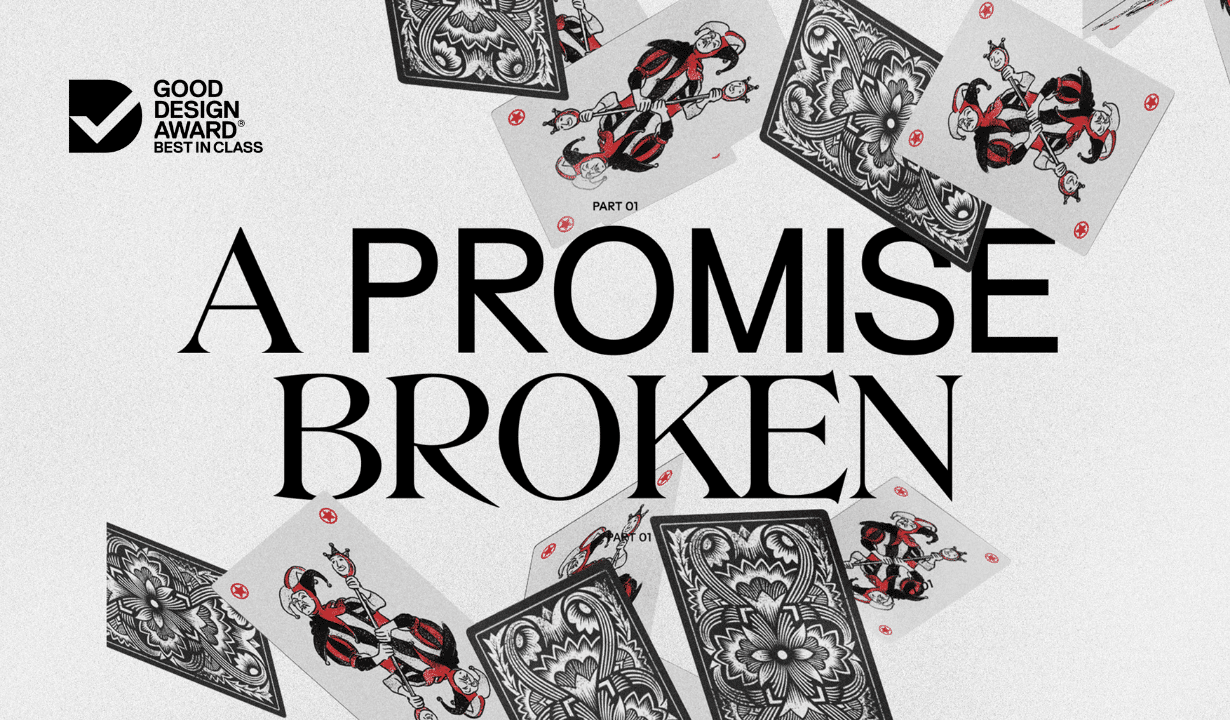 Commissioned by L'Atelier BNP Paribas and designed by Gladeye, "Social Mobility in the Digital Age" is a research project that explores the causes of widening wealth gaps and the impact of near-future technologies on the economic prospects for the world's poor and middle class.
The narrative is told across two interactive chapters. The first provides the basis for understanding how social mobility has eroded over time. The second explores the digital revolution in progress. Both embody an ominous, digital-connected world through distinct fonts, animation, game metaphors and illustration styles.
ReefCloud
Accenture Australia et. al. & Australian Institute of Marine Science et. al.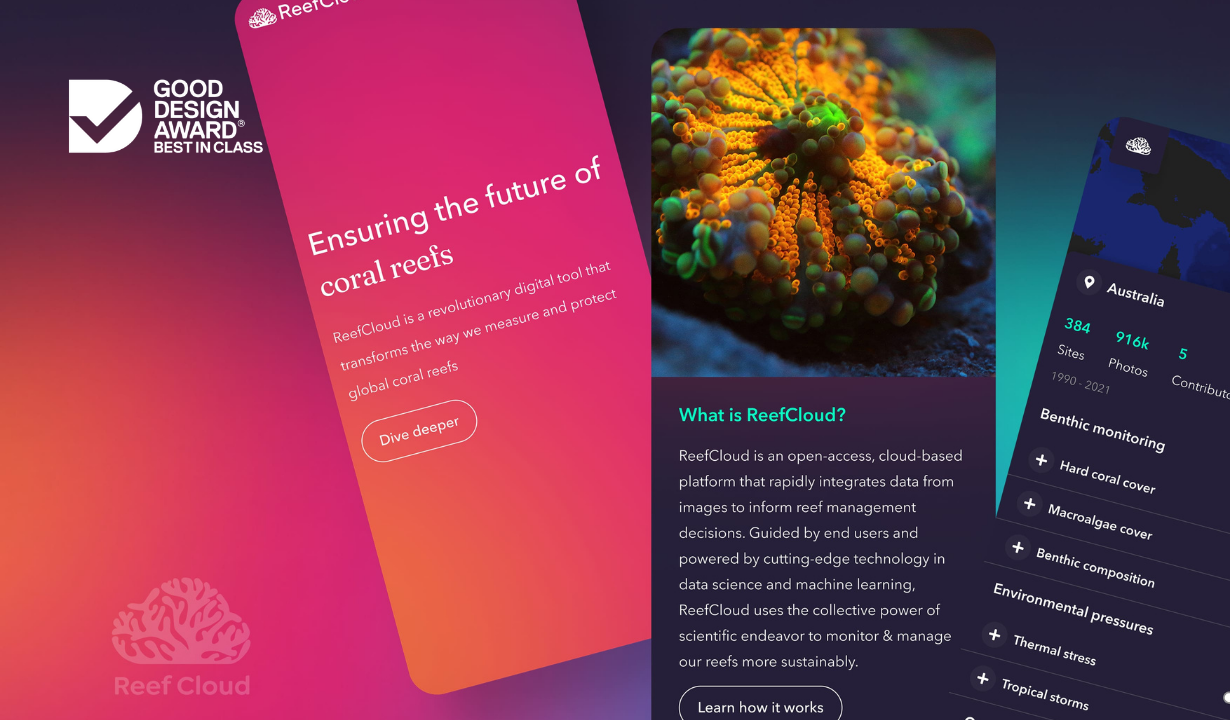 ReefCloud is a transformational digital tool commissioned by the Australian Institute of Marine Science and Department of Foreign Affairs and Trade that provides insights into the state of coral reefs 700 times faster than a human and with 90% accuracy.
Using machine learning and AI, ReefCloud automates data processing and analysis of coral reef images. With over 1.3 million images from 24 countries, its algorithm has already created over 62 million data points on the health of the world's reefs to date. It presents complex data in a way that makes sense to a range of audiences – democratising access to insights for marine biologists, policy-makers, reef communities and the public.
Annalise Enterprise: AI Assistant For Medical Imaging
Marc Nothrop, Aengus Tran, Yeri Hwang and Annalise.au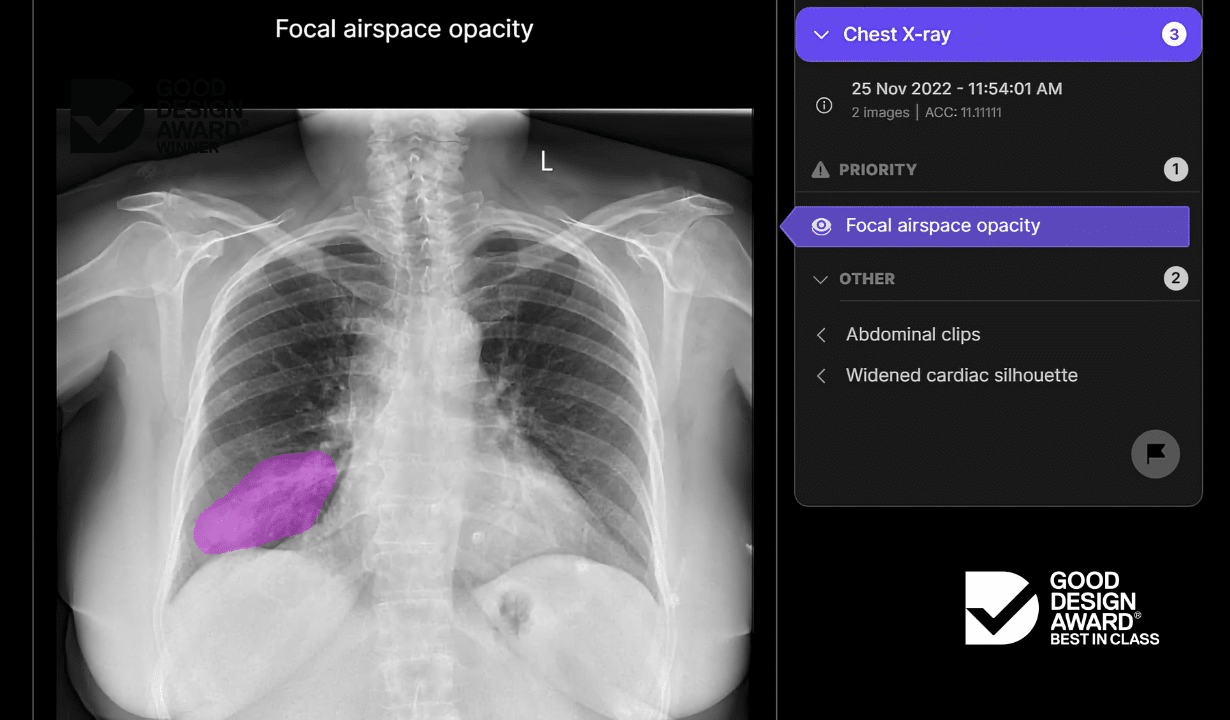 Annalise.ai is a clinician-led, Australian medical imaging AI developer that helps doctors detect life-threatening conditions. Recognised for an industry-leading comprehensive approach, Annalise.ai was approved for a record 124 Chest X-ray findings in 2021 and 130 CT brain findings in 2022, after some of the world's most extensive clinical AI trials.
Now, it has assisted radiology reporting for over 1 million patients through constant, highly repeated use by radiologists and clinicians, with 90% indicating it positively impacts their reporting.
---
2023 Good Design Award Gold Winners
Two Good Co. eComm Platform
Nightjar & Two Good Co.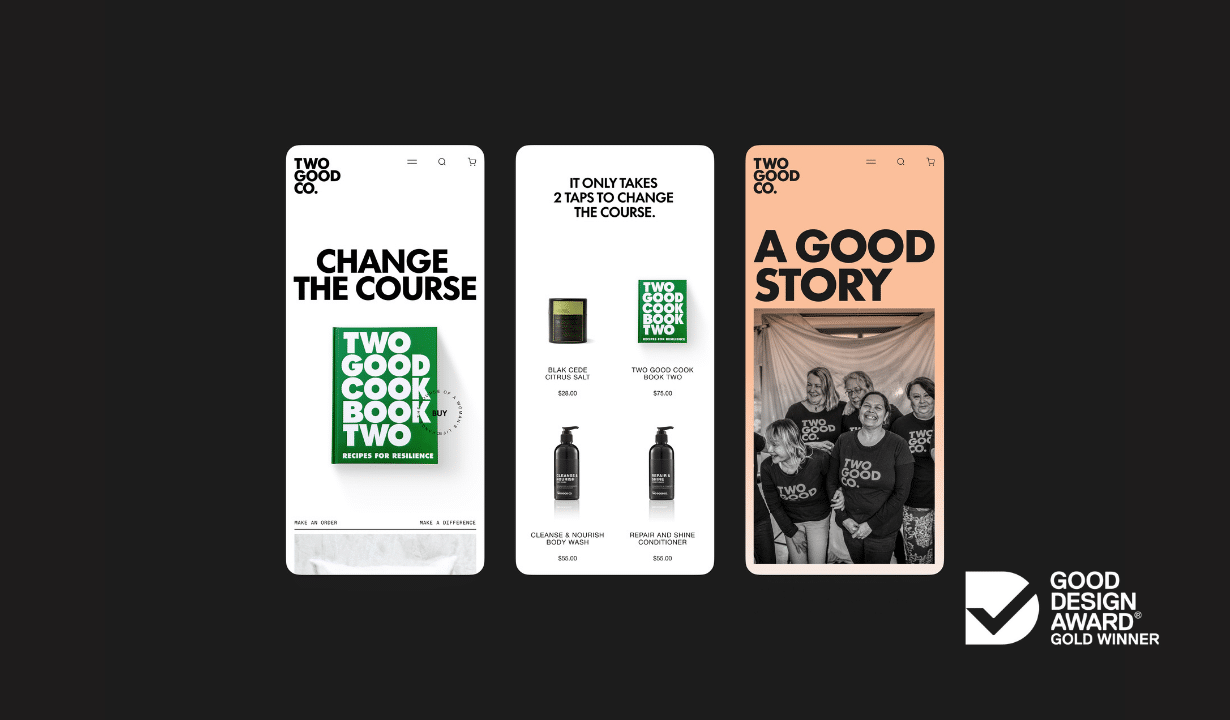 Nightjar crafted a new eCommerce platform to power Two Good Co. – a Sydney-based social enterprise empowering women with lived experience of homelessness, domestic violence and complex trauma. Alongside building a platform that increased backend efficiency and retail sales, the challenge was to design beyond a "charity" website, showcasing not only the impact every purchase would make on women's lives, but uplifting a brand that would position Two Good Co. as a legitimate challenger to more recognised luxury brands.
The new platform reduced the reliance on antiquated systems, created one source of truth and set Two Good up for scale. It drastically reduced internal hours, from website management, all the way through to inventory and fulfilment. Also, by creating a seamless eComm experience for shoppers on the front end, more women have been helped into paid employment – Two Good's ultimate KPI.
Atlassian's Colour System At Scale
Atlassian Design System Team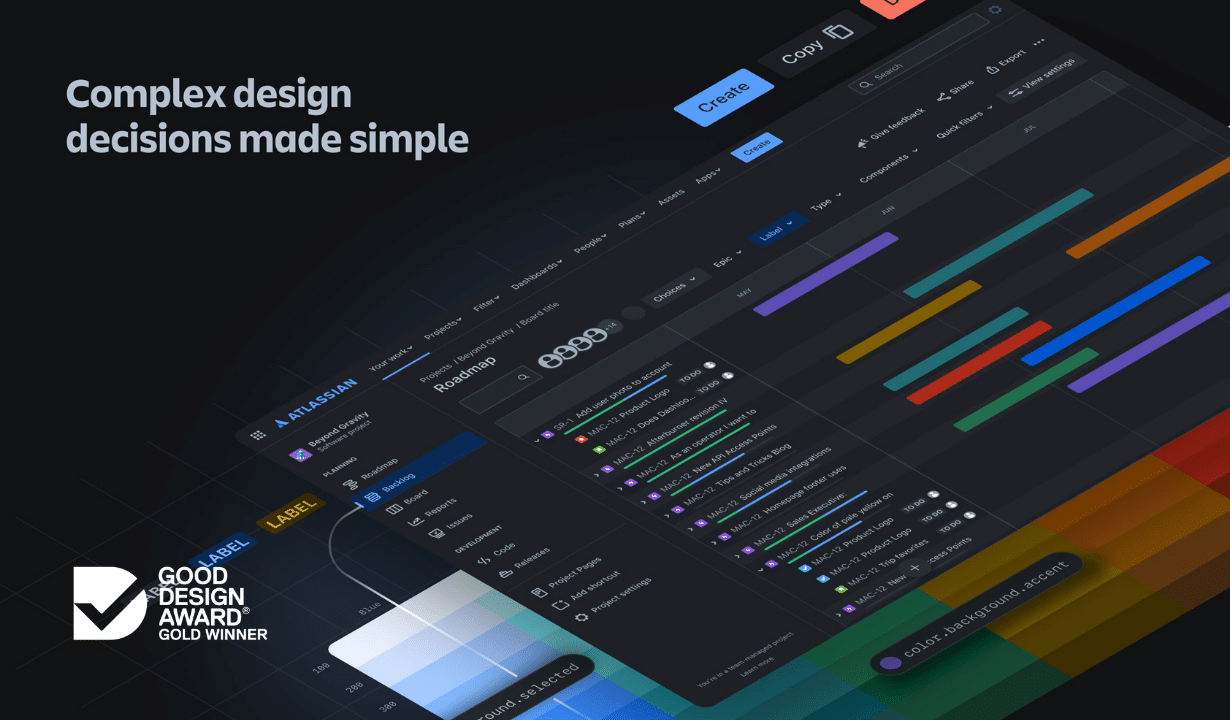 Millions of customers were reporting a poor user experience and interface from the legacy colour solution of Atlassian Design System. Designers described the colourway as restrictive, difficult to use and time consuming. It required a thorough reimagination that would empower designers and developers all over the world to make more confident and consistent design decisions that enabled colour accessibility at scale.
The solution saw innovation within a complex ecosystem of 18+ products and 30,000 third-party apps. It's a foundational, harmonious and flexible colour system at enterprise scale that makes the lives of designers and developers more enjoyable through codified design decisions and clever tooling. Not only saving time, it's set to increase the quality of the visual theming experience.
Dora – An Audio Companion for the Expanded Art Gallery of New South Wales
Today & Art Gallery of New South Wales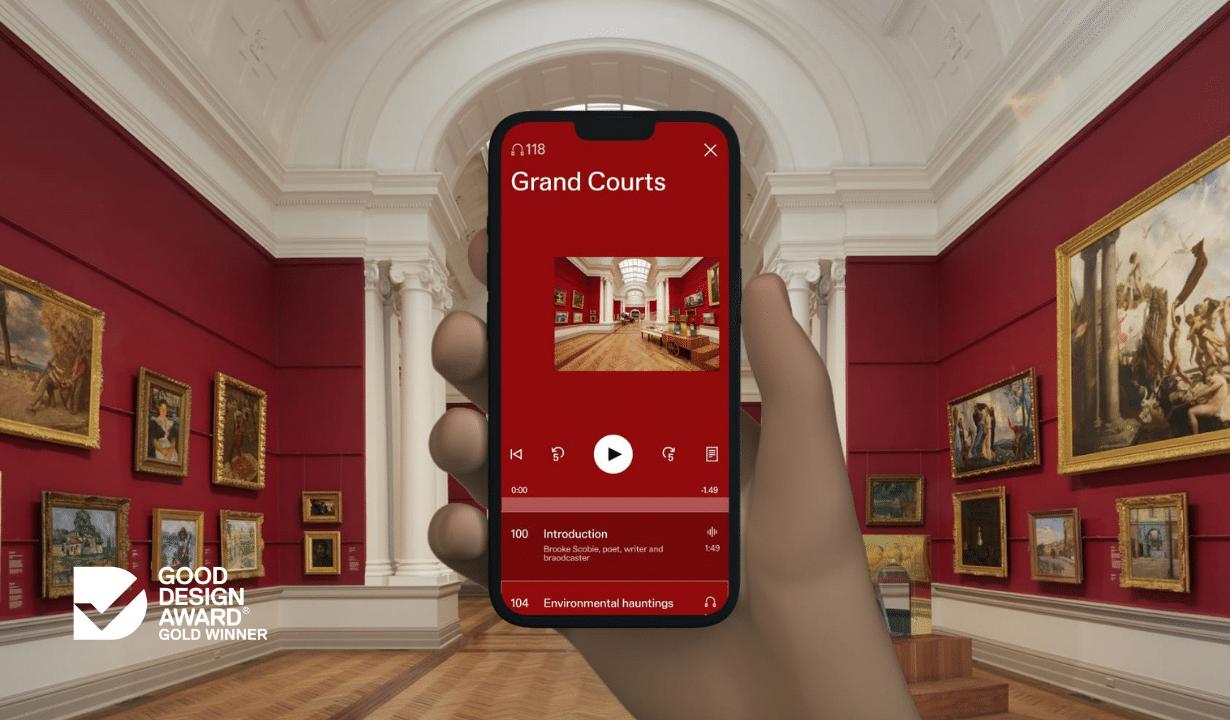 Designed as an 'eyes up' experience, Dora is an accessible audio companion that blends into the visitor experience, connecting visitors to art, artists, music, curators and culture in the Art Gallery of New South Wales' new Art Museum. Its interface is designed to melt away, changing colour to match the physical space as visitors create their own path.
The Dora audio companion is a progressive web app (PWA) available via a visitor's device browser. Dora was designed with an accessibility-first approach, meaning accessibility features like audio descriptions of artworks or transcripts of content are not tucked away in an extra features corner, but are part of the main Dora interface.
Cyberbrokers
Gladeye & Cyberbrokers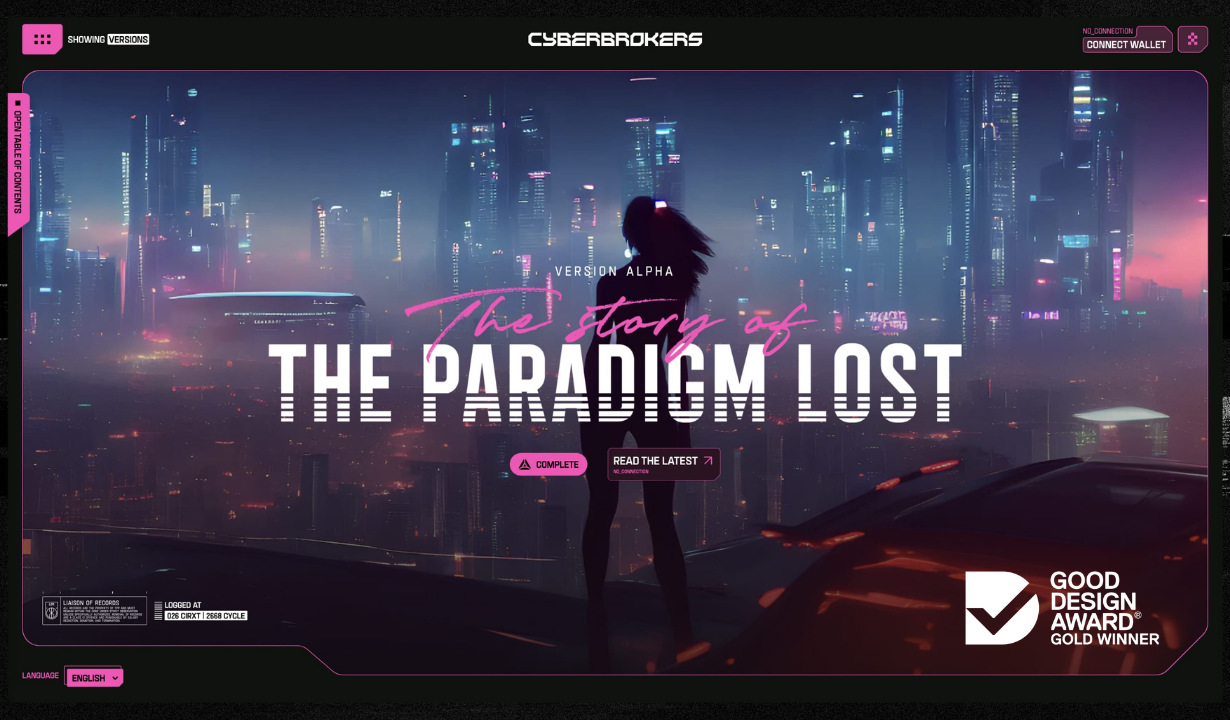 CyberBrokers is a creatively ambitious NFT project building a vivid new sci-fi IP with a ton of heart. It's based 200 years in the future on a frozen earth where humanity lives underground, plugging into lives of unbound imagination inside a metaverse called The Paradigm Lost. Gladeye were challenged to create a unified brand identity and website experience that was flexible and could handle the pace at which its team generated new ideas and experiences.
The result was an online experience as identity akin to a futuristic operating system. It's as if you are floating inside the metaverse database, surrounded by fantastical characters, locations and 35-metre giant robots. Being an NFT collectibles project, you can purchase Characters, Mechs, etc. and customise them – the users become owners and contributors in the world, not just consumers.
The DJ and the War Crimes
Gladeye, Rolling Stone and The Starling Lab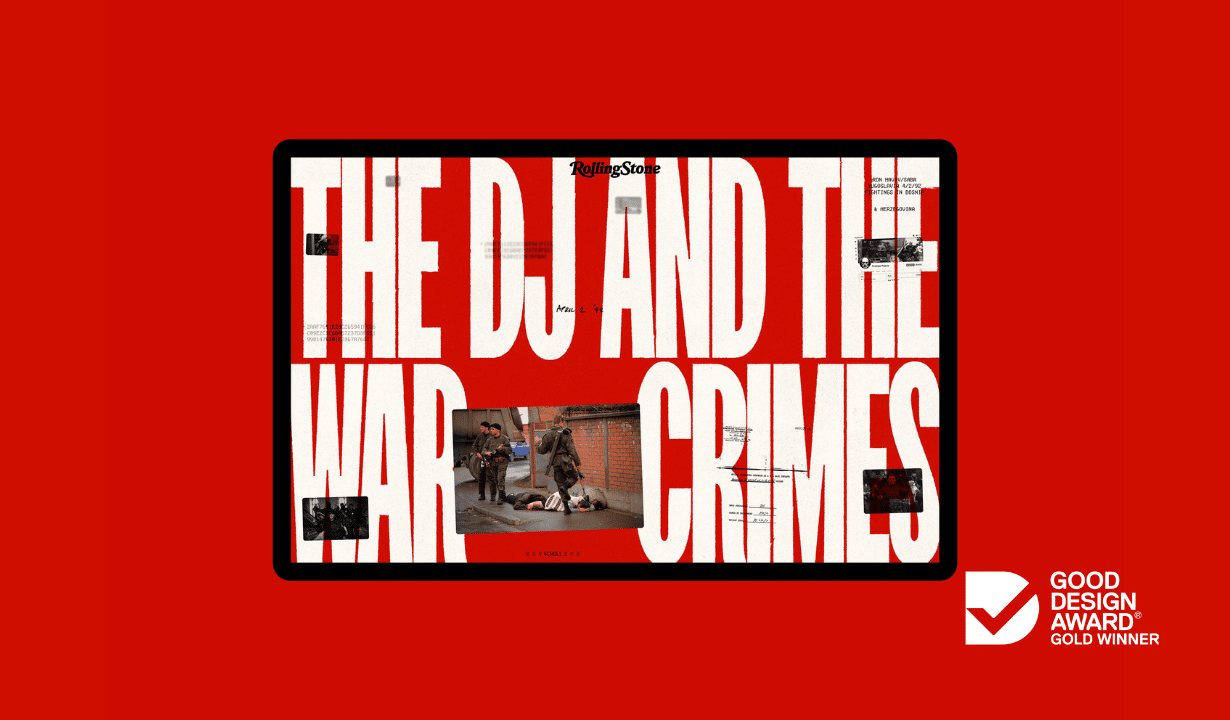 "The DJ and the War Crimes," is an immersive storytelling experience for Rolling Stone which forensically traces an infamous Bosnian war crime committed by a Serbian Paramilitary Unit to a known trance DJ. The article combines traditional investigative journalism with blockchain-based tech, telling parallel stories that were to be told concurrently.
Gladeye separated the deeper stories into three additional pages then interwove them throughout the site in different ways. They form a linear three-part story that the reader can experience from start to finish, but they're linked at relevant points throughout the original story – as well as in context in an asset archive. The designers used a layering concept as if the reader is the investigator, shuffling evidence around and picking it up for closer inspection.
Snap Send Solve – Empowering Communities Everywhere
Snap Send Solve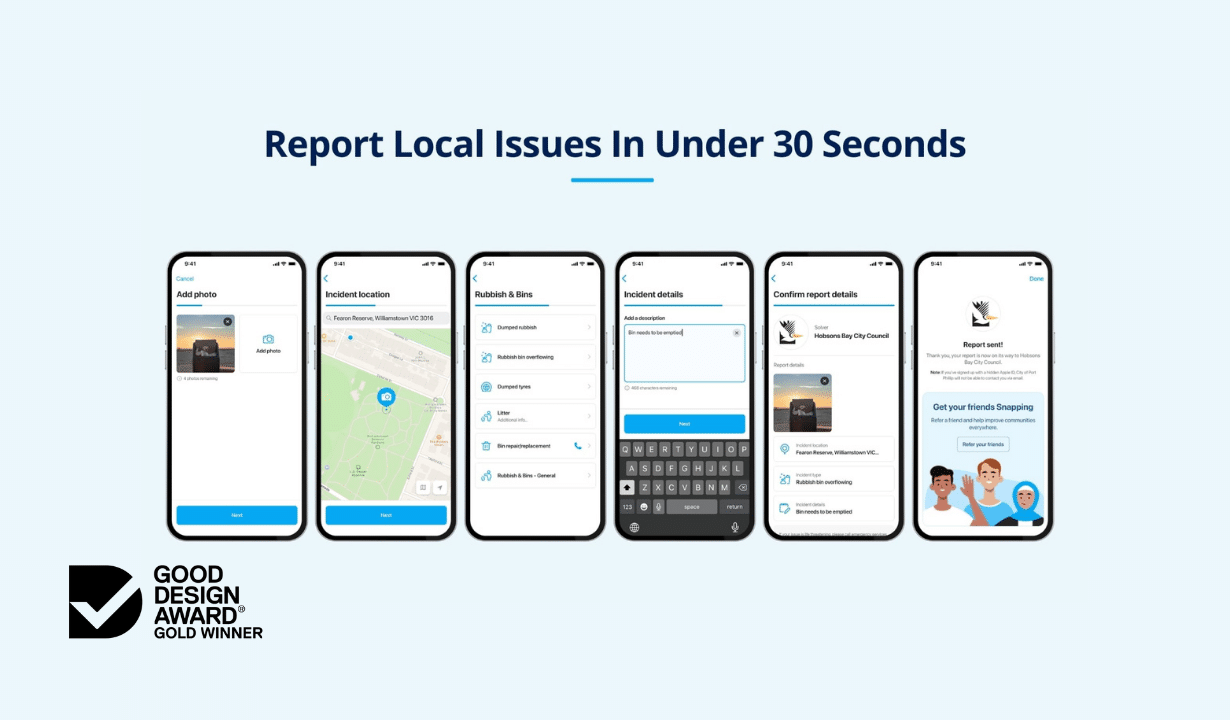 Snap Send Solve is a platform giving citizens (Snappers) the confidence to report local issues and governments (Solvers) the tools and insights to solve them. Driven by user experience and community, the platform allows people to Snap a photo of a drama and Send it to the right authority without even knowing which one is responsible – that's the app's job.
In a few taps, Snap Send Solve empowers everyone to improve the shared spaces around them. Its inbuilt Portal also helps thousands of Solvers – local councils, energy companies, water corporations and government departments – share real-time updates with their communities.
Juniper Mobile App
Eucalyptus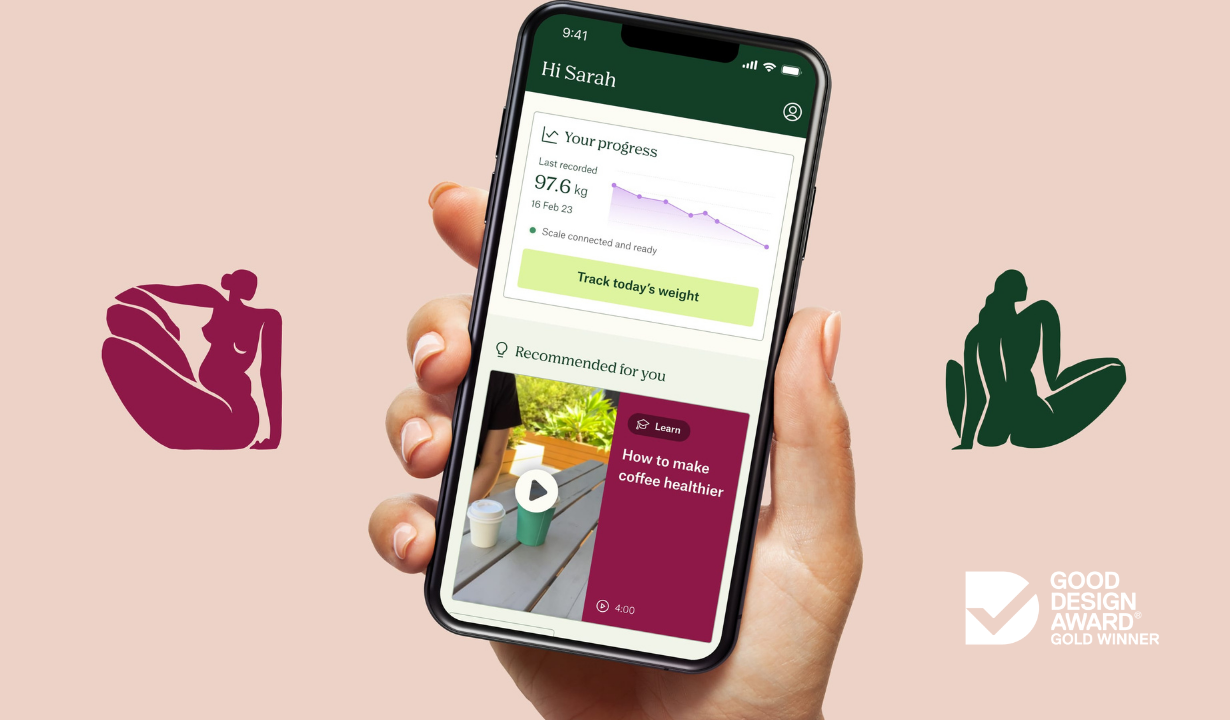 Historically, people living with obesity have experienced a fragmented weight loss journey split between GP visits, diet programs and countless fitness apps. Juniper's user experience began similarly being split across several digital touch points. So, they wanted to create a mobile app where patients could access comprehensive care from a single place.
The resulting application gives patients access to a new level of comprehensive healthcare – where they can track progress, learn from content and access support. It provides women living with obesity a streamlined medical pathway to weight loss that combines clinically proven medication with expert guidance.
---
Browse all 2023 Australian Good Design Award Winners
Explore the Good Design Index and be inspired by innovative projects across the Digital Design space and beyond!