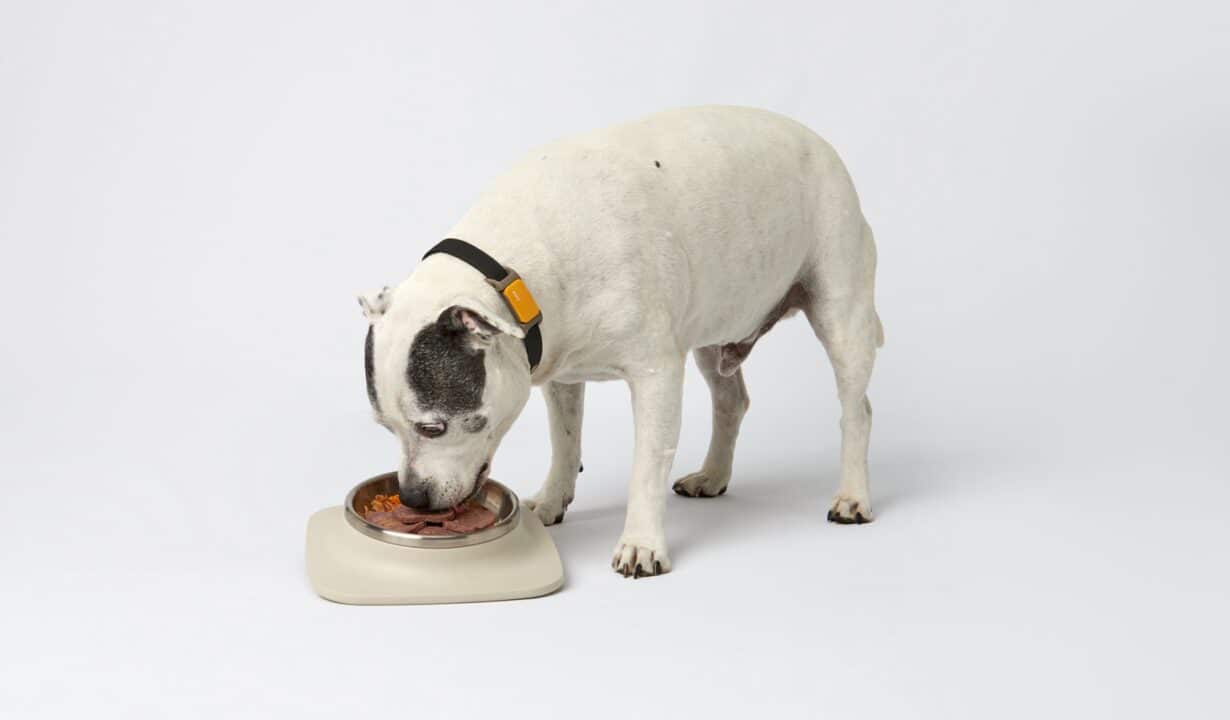 Design Redefining a Dog's World
Published on: 17 July 2023
Share
Dogs are more than just four-legged companions – they're family. As humans' continue to assimilate their furry friends more intimately in their lives, there is a growing demand for value-adding products that fulfil dogs' needs and enhance cohabitation.
This paradigm shift has led to a surge of inventive ideas, with the focus on enhancing every aspect of a dog's life. Pet owners and designers alike have recognised the opportunity to streamline daily routines and create tailored experiences that excel basic necessities.
From smart-technology integration for feeding and cleaning to interactive toys that entertain while owners are away, designers are solving everyday problems and introducing a new dynamic of human-dog relations.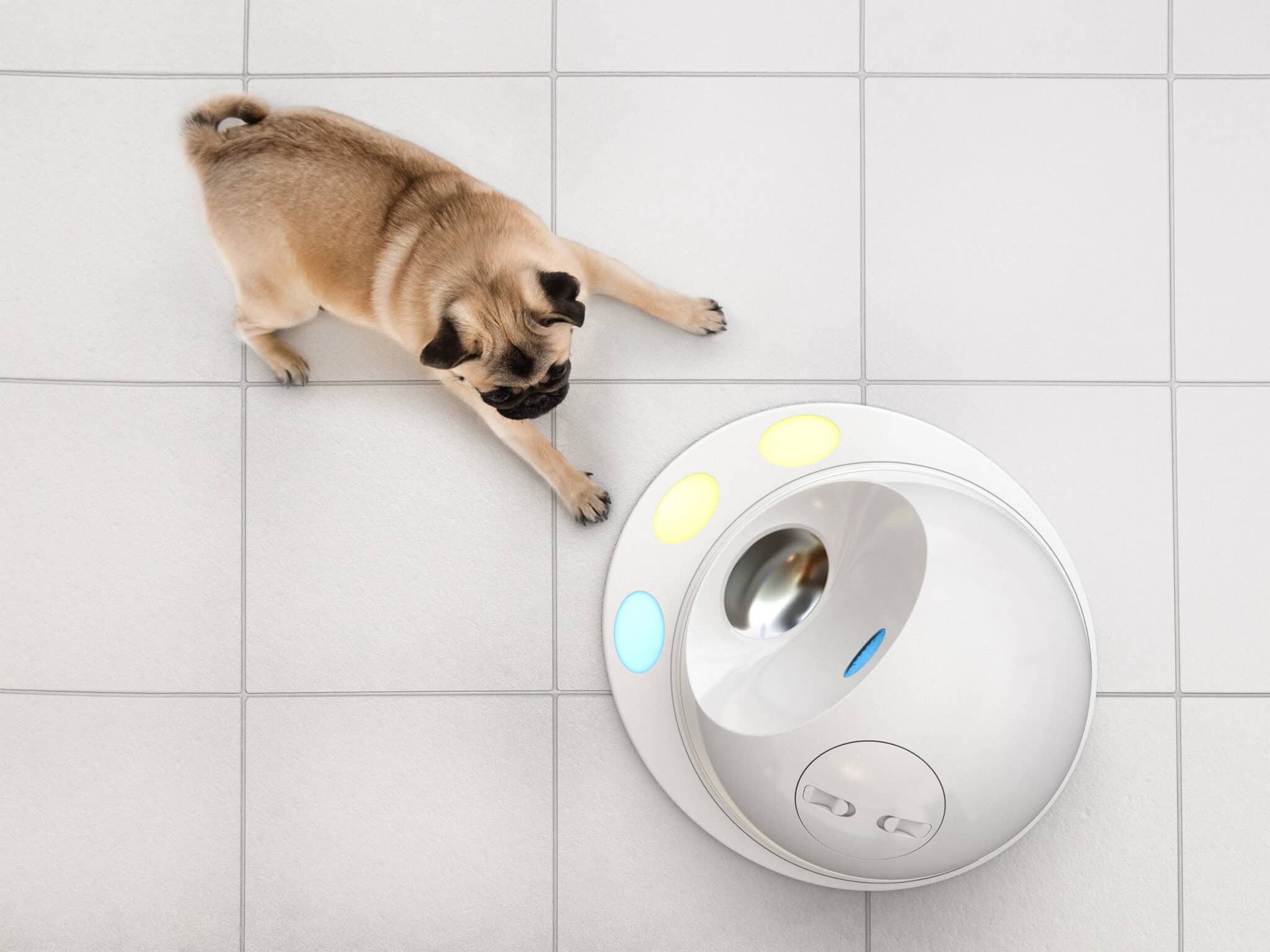 ---
Canine design innovation
An intrinsic element of design is knowing the user. It's what makes designing in the pet industry a challenge – innovators need an intimate knowledge of both the person buying the product and the dog it is serving. But, how do we engage our canine companions in the design process?
Modern designers must consider cohabitation behaviours, ease of household integration, utilising animal-friendly materials, sustainable practices and the dogs' enjoyment. Then, they must examine how the pet interacts and responds to the design.
Here are a few ways designers are already innovating in the pet product space:
Sustainable solutions – From poop bags to litter and bedding, four legged friends can create a lot of waste. Innovating eco-friendly alternatives to traditional solutions will help minimise the environmental impact of dogs. Plus, recycled and repurposed materials – such as plastic and fabric – can be used to craft toys and beds to minimise waste and encourage resource conservation.
Mental and emotional wellbeing focuses – Ensuring dogs receive mental stimulation is imperative for their cognitive development. Just like people, pups need to learn how to process the world around them without resorting to destructive behaviours. Designers are innovating problem-solving products and interactive toys to engage pooches through associative learning – even when their owners aren't present.
Smart technology integration – Utilising smart technology in dog product design has opened the door to enhanced convenience and monitoring capabilities for humans, and interactive experiences for pups. Thanks to smart technology, owners can feed and entertain their pets from afar using automated feeders and treat dispensers. Plus, equipping our furry friends with wearable tracking devices can offer valuable insight into their health and wellbeing to ensure they're alive and well for as long as possible.
Ergonomic design – Tweaking traditional pet practices through design helps prioritise comfort and quality of life. For example, elevated feeding stations can aid dogs' digestion and posture, while self-cleaning stations improve hygiene and cleanliness. Adaptive clothing and accessories, such as anxiety-reducing jackets, can cater to specific needs and reduce discomfort too.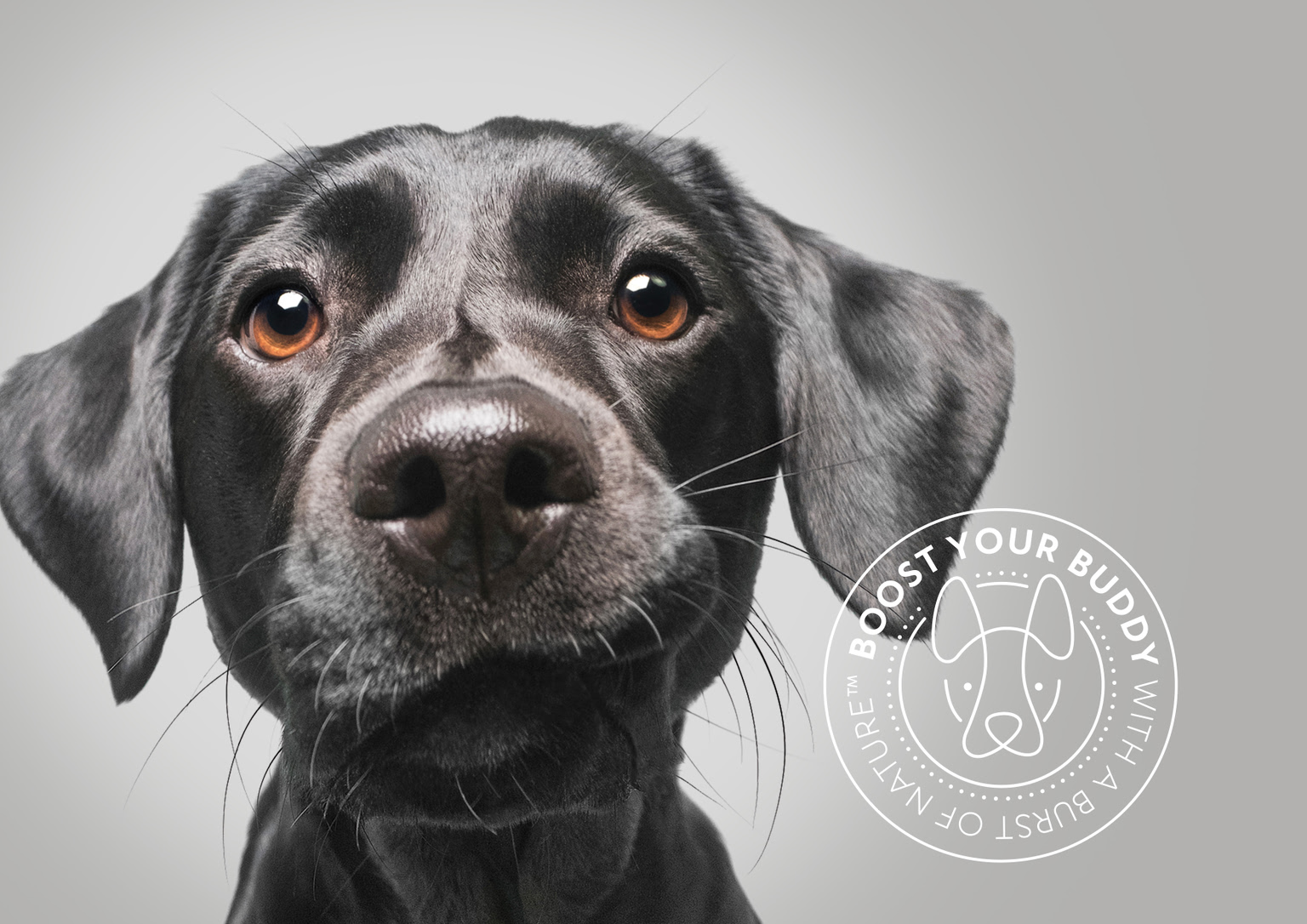 ---
Good Design Australia – Dog edition
As the design sphere embraces man's best friend and the opportunity to create innovative pet products, we've taken a deep dive into inspiring dog designs from past Award seasons.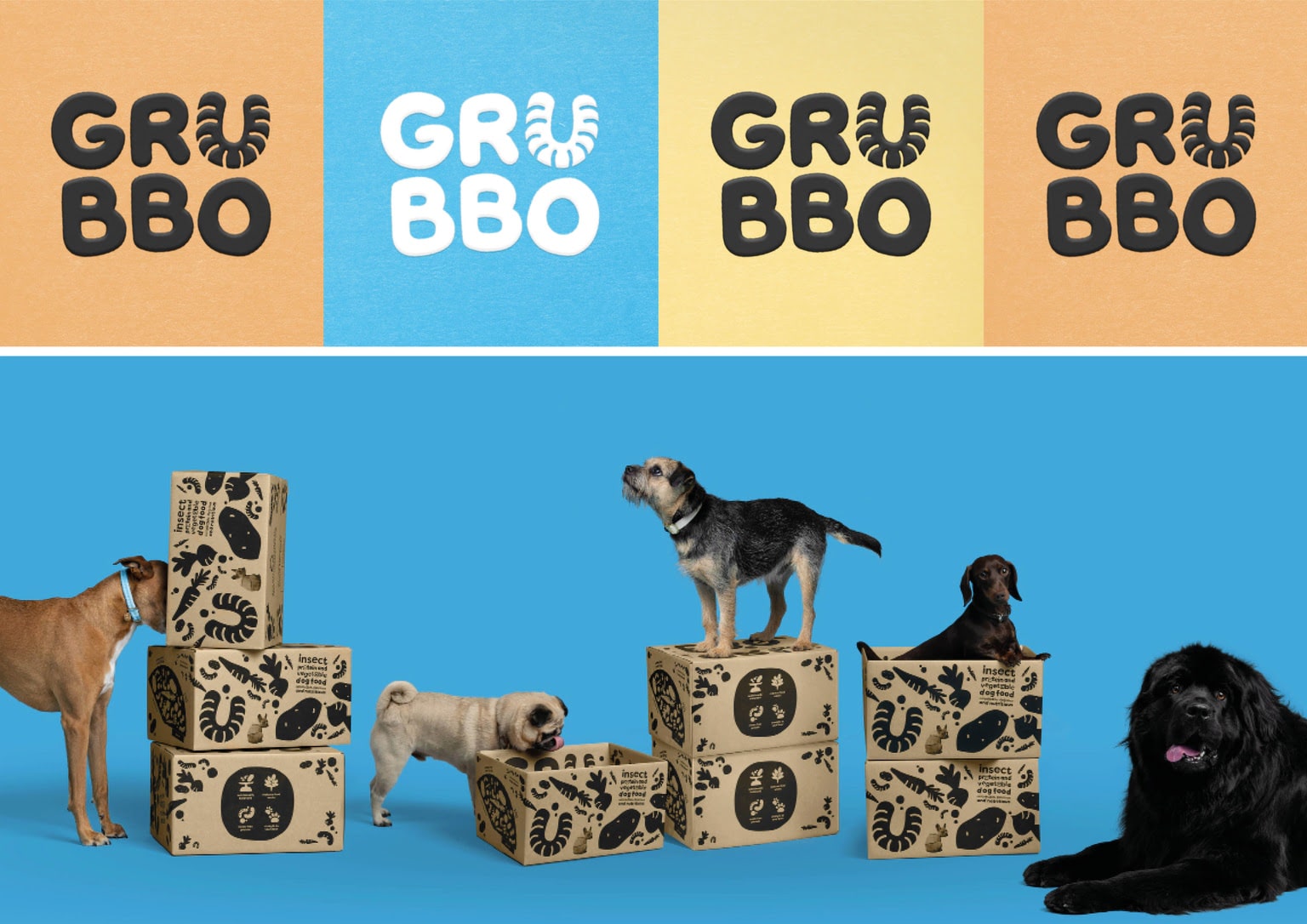 Grubbo
2022 Good Design Award for Communication and Branding and Identity
When the team behind Grubbo discovered the immense environmental pawprint that came with dog food, they were inspired to find a better option. So, they set out to create a non-meat protein that served both pets and the planet – becoming Australia's first sustainable dog food brand.
Their ethically-sourced and packaged pet food is made with insects, as well as fruits and vegetables that would otherwise end up in landfill. Nutritionist-approved and flavour packed, Grubbo is setting a new standard for Aussie pooches.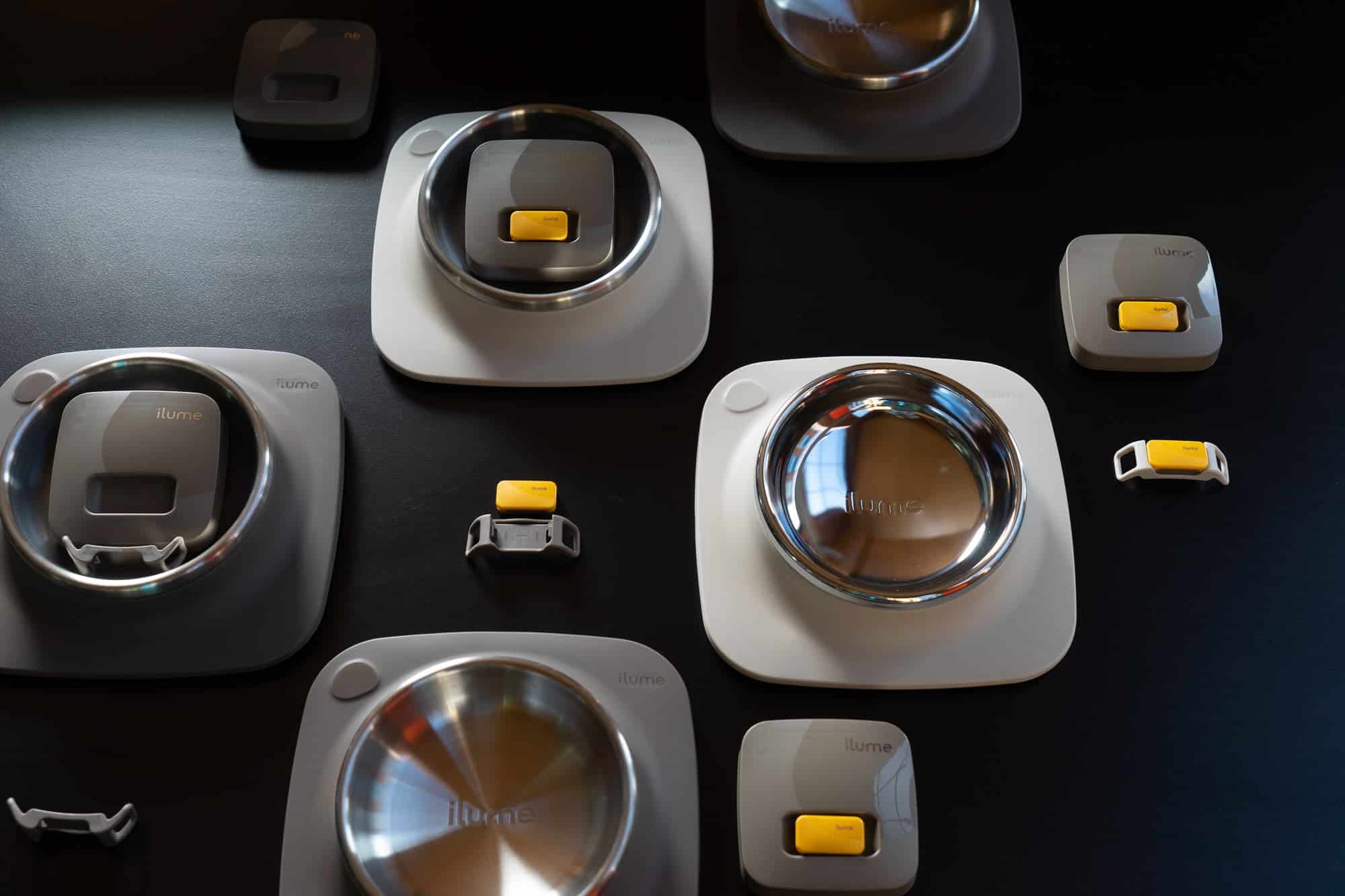 Ilume™ Dog Health and Wellbeing Suite
2022 Good Design Award Winner for Product, Sport and Lifestyle
Evidence shows that dogs at a healthy weight or those whose portions are calorie-controlled, live longer. Ilume™ is a complete dog health and wellbeing design that combines smart technology with nutrient rich meals to optimise a dog's lifestyle.
The design team understood that what's right for one dog, may not be right for another. In response, they ensured Ilume™ could discern the differences between breeds and ages as well as exercise and sleep habits to form personalised plans for each pet.
The GDA Jury described Ilume™ as "a clever piece of technology that looks after our furry friends in a way that removes the complexity behind it. It is chic, modern and would work in any home."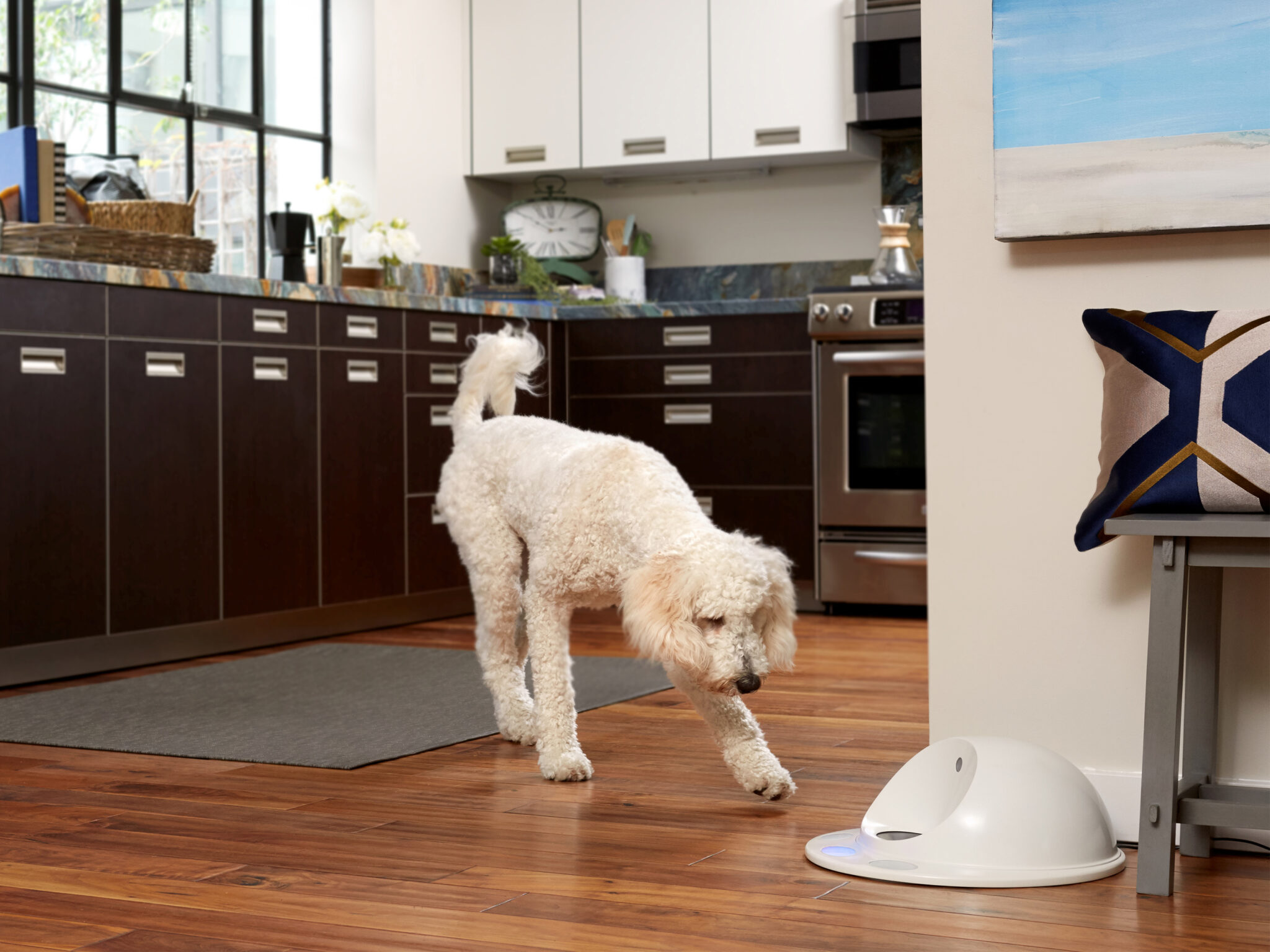 CleverPet Gaming Console
2016 Good Design Award Winner for Product and Consumer Electronics
CleverPet is an adaptive, explorative game console that engages dogs through puzzles featuring lights, sounds and touch pads. It rewards pets with their food when they solve a challenge and automatically advances as they improve.
Toys and treats have been proven to be the simplest way to minimise dogs' destructive behaviour when left home alone. CleverPet's innovative design not only educates, but also encourages interaction through licking and touch which helps relax and satisfy pets.
CleverPet's design and materials ensure the toy is durable and easy to maintain – offering dogs hours of fun while their human is out of the house.
---
Discover the cutting-edge of design
Good Design Australia is passionate about innovative designs that seamlessly enhance the lives of all – dogs included. Explore the Good Design Index to discover more pet product designs and other outstanding award winners.
DIVE INTO THE GOOD DESIGN INDEX HERE