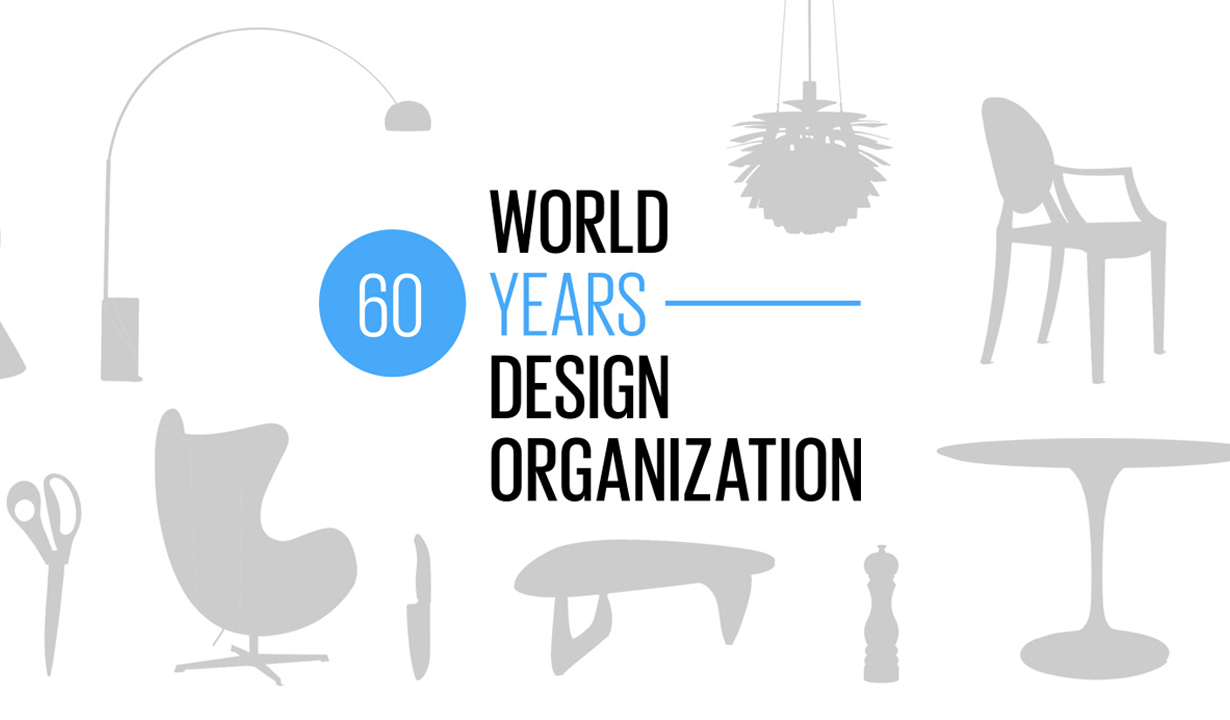 WDO CELEBRATES 60 YEARS
Published on: 17 October 2017
Share
World Design Organisation celebrates 60-year history and looks to the future with new leadership.
Torino (Italy) – The Montreal-based World Design Organization (WDO) today announced its new 2017-2019 Board of Directors as part of its 30th General Assembly (GA) held at the UN Conference Centre (ITCILO) in Torino, Italy.
The election was one of the highlights of a two-day event that drew a record number of members from the international design community and that also saw the announcement of World Design Capital 2020, the adoption of WDO's World Design Agenda, the presentation of the World Design Medal to Hartmut Esslinger of frogdesign by Dr. Brandon Gien, CEO of Good Design Australia and Senator of the World Design Organization.
The event also marked an important milestone as the WDO celebrated 60 years as the world body for Industrial Design. WDO's 30th GA also welcomed international guest speakers from leading companies, cities and organizations who are already using design to solve some of the world's most complex problems.
Luisa Bocchietto (the second female President to lead the organization since Dr. Mai Felip-Hösselbarth in 1993-1995) will take the reigns for the 2017-2019 term.
In her first address as President, Luisa Bocchietto pointed to the recently adopted World Design Agenda as an important tool for WDO and the wider design community to align its work.
She also emphasized the importance of collaboration to position design as a catalyst for positive change in the world. She said, "We must think outside the box and work not only with designers but also with politicians to reach those places where decisions are made that actually contribute to creating a better world."
The 2017-2019 WDO Board of Directors comprises:
Ms. Luisa Bocchietto – President (Italy)

Mr. Srini Srinivasan – President-Elect (India and USA)

Mr. Shikuan Chen (Taiwan, Chinese Taipei)

Mr. Alpay Er (Turkey)

Mr. Thomas Garvey (Canada)

Mr. David Kusuma (United States)

Mr. Hicham Lahlou (Morocco)

Mr. Don Tae Lee (South Korea)

Ms. Margaret Petty (Australia)

Mr. Gilles Rougon – Board Member (France)

Ms. Martha Zarza (Mexico)
About the World Design Organization
The World Design Organization (WDO), formerly the International Council of Societies of Industrial Design (Icsid), is an international non-governmental organization founded in 1957 to promote the profession of industrial design. WDO advocates industrial design driven innovation that creates a better world, engaging more than 150 member organizations in collaborative efforts and carrying out international programming—World Design Capital®, World Design Talks™, World Design Impact Prize, World Industrial Design Day™, and Interdesign. WDO has United Nations Special Consultative Status.