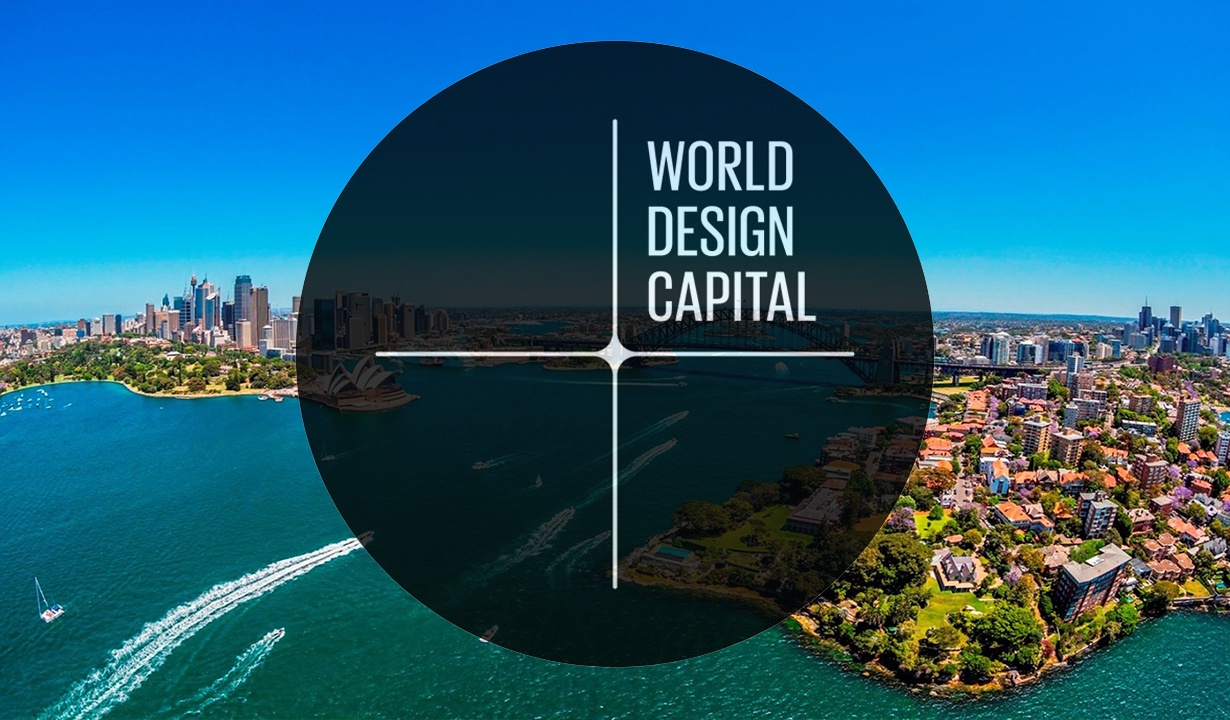 SYDNEY SHORTLISTED FOR WDC 2020
Published on: 13 July 2017
Share
Sydney has been shortlisted by the World Design Organization (WDO) to be named as the next World Design Capital® in 2020.
Sydney sits alongside the city of Lille (France) as the only city in the Asia Pacific Region to be shortlisted and if successful, will be the first Australian city to receive the prestigious accolade.
The City of Parramatta has been selected to act as the Host City for the program.
The World Design Capital® is designated every two years by the WDO based in Montreal (Canada) and is awarded to a city that advances design-led innovation to progress its economic, social, cultural and environmental development.
Through a year-long program of design-related events and initiatives, the World Design Capital® designation provides a global platform for a city to showcase international best practice in design and architecture, urban planning and civic engagement.
"The World Design Capital® designation shines a light on Sydney as a major global city seeking to use design as a strategic tool for a better city that is more inclusive, and more resilient. We also see this as Australia's bid – we know design and innovation play a critical role in developing a more prosperous Australia", said Mr. Tim Horton, Registrar for the New South Wales Architect's Registration Board and member of Design Sydney – a new independent managing authority set up to deliver the program should Sydney win.
"Due to our geographic positioning, Sydney is the first truly global city the world wakes up to each new day. We embrace the privilege and responsibility of leadership by design at a time when our world needs it most," Mr. Horton went on to say.
"We see leadership as an exercise in design. We see design as a tool – a means of imagining and crafting a future rooted in people and place. We see design as a platform for engagement – able to span across traditional boundaries to uncover fresh ideas, new ways of looking at things and new opportunities to co-create a better future. We see design as a means to generate new value with purpose and impact and we believe Sydney can be a lighthouse city for the world to embody these ideals," said Mr. Horton.
Over recent months, a consortium of more than 40 private sector and not for profit organisations, institutions and agencies developed Sydney's bid for the designation.
City of Parramatta Council Administrator Amanda Chadwick said Parramatta was proud to be nominated as the Host City for this prestigious design honour.
"Parramatta has a critical role to play in Sydney's future and a significant responsibility to deliver world-class design, planning and architecture as the City is transformed by an unprecedented boom in public and private investment. We have led the way in ensuring Design Excellence principles are adhered to, and we continue to create policies to embed innovative and environmentally sustainable design practice in Sydney's Central City," Ms Chadwick said.
CEO of the Committee for Sydney, Dr Tim Williams said: "Parramatta is the geographic centre of Sydney. It's future growth and direction will shape Greater Sydney. Where Western Sydney goes, there goes Greater Sydney. This bid is all about rebalancing the city that has grown lop-sided for too long."
Dr. Brandon Gien, CEO of Good Design Australia and Past President of the WDO said he was ecstatic to hear the news that Sydney was shortlisted. "The bid was a result of the city's design and creative community working together towards a common goal – to put Greater Sydney, and Australia on the world stage for design and innovation," said Dr. Gien.
"Globally, we are seeing design-led thinking being leveraged to help solve some very complex challenges and Sydney has no shortage of these. While we are blessed with one of the world's most beautiful cities, we also have some big challenges that need to be solved to make our city more livable and resilient. A design-led approach embraced by government, business and industry will play a critical role in shaping a better future for our city," Dr. Gien said.
"The World Design Capital® is a unique opportunity for us to celebrate the power of design at its broadest level comprising social innovation, built environment, emerging technologies, STEM and STEAM, service design, product and industrial design, design strategy and more," Dr. Gien concluded.
First launched in Torino (Italy) in 2008, the World Design Capital® has been awarded to Seoul (South Korea) in 2010, Helsinki (Finland) in 2012, Cape Town (South Africa) in 2014 and Taipei (Taiwan) in 2016. Mexico will be the next World Design Capital® in 2018.
Shortlisted cities will now be evaluated by an international panel of experts in design, architecture, urban planning and design policy with the winning city announced at the WDO's General Assembly in Torino (Italy) on 14-15 October later this year.
VIEW THE 2020 SYDNEY BID HERE
More information about the World Design Organization and the World Design Capital®: www.wdo.org