Blackmagic Video Assist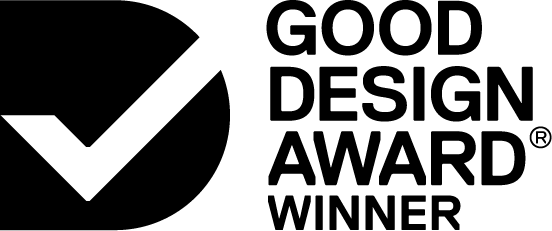 2016

Product
Commercial and Industrial


Designed By:
Blackmagic Industrial Design Team
Commissioned By:
Blackmagic Design
Designed In:
Australia
Video Assist is an integrated monitor and recorder designed as an essential tool in the workflows of professional productions like films, commercials and documentaries. For $495, it is an affordable platform for recording and assessment of cinema-quality HD footage, extending the capabilities of cinema cameras, DSLRs and older tape-based camcorders.
CHALLENGE
SOLUTION
IMPACT
MORE
Used with high quality lenses the latest DSLR cameras are capable of producing high-end stills, but the quality of the video they record is limited by their heavily compressed output formats. Video Assist takes a HDMI signal directly from the camera, bypassing the DSLR's compression to record professional broadcast quality HD video. By expanding the monitoring and recording capabilities of compact cinema cameras, DSLRs and even older tape based camcorders, Video Assist enables creative teams and individuals to leverage existing production equipment to produce cinema and broadcast quality content.

High capital investment is one of the primary barriers for independent filmmakers and local broadcasters looking to produce high quality video content. For under $500, Video Assist provides an affordable means of recording and assessing cinematic quality HD footage. Powered by two consumer DSLR batteries in remote applications and recording faultless HD video footage to fast, inexpensive standard SD cards, Video Assist negates the need for further investment in high-end camera equipment and bulky, expensive storage media.

In unforgiving locations and hectic film sets, resilience is key. Video Assist's no fuss, minimal enclosure is CNC machined from aircraft grade aluminium, free of all but essential details for optimal performance and reliability. Highly compact, it balances tactical durability with portability, requiring little more than off-the-shelf DSLR batteries for continuous use in the harshest of locations. Video Assist's rational design ensures distraction-free, accurate monitoring and easy adjustment of critical settings on its intuitive HD touchscreen. A non-slip TPE rear and flip-out stand enable multiple desk mounted orientations, while stainless steel threads provide secure mounting on cameras and tripods.

The ability of camera operators to correctly capture a scene with sharp focus and immersive composition is critical to the success of any professional production. This can be problematic with compact cameras and DSLRs whose small, low resolution displays are difficult to confidently monitor and interrogate. Video Assist's vivid 5" touchscreen monitor is significantly larger and sharper than typical DSLR displays, allowing far more accurate evaluation of framing and focus. With a 135° viewing angle, it is also ideal for large crews, with an auto-rotate feature to ensure correct orientation no matter how it is mounted.

In demanding production environments, fail-safe camera control and quick information access is critical. Video Assist's approachable GUI ensures an intuitive, reliable experience for professionals and enthusiasts alike. Gestural control allows fingertip manipulation of camera information, setting adjustments and evaluation of audio and video levels. Elegant, semi-transparent overlays provide comprehensive diagnostic information without distracting from the shot, while on-screen brightness control addresses the obvious challenges of indoor vs outdoor usage.

Recording uncompressed HD footage generates levels of heat that can significantly affect performance. Video Assist ensures on-going thermal stability and reliability in mission-critical situations, with recessed rear air vents providing constant airflow, even in confined spaces. Robust stainless steel mounting threads enable secure connection to cameras, tripods and custom rigs, while intelligent battery management software hot swaps batteries for uninterrupted recording. When connected to AC power, the batteries can be charged in parallel while Video Assist is in use.

Video Assist is built to cope with a range of professional production scenarios in which reliability is expected. Its rigid, CNC machined aluminium fascia and stainless steel threads ensure safe, secure mounting on various cameras, rigs and gimbals. Paired with a highly efficient thermal management system the insulative TPE outer maintains safe external working temperatures throughout prolonged shooting sessions. Exported to 87 countries, Video Assist also complies with all relevant safety standards and regulations, including AS/NZS 60950, FCC, CE, RCM, WEE & ROHS.