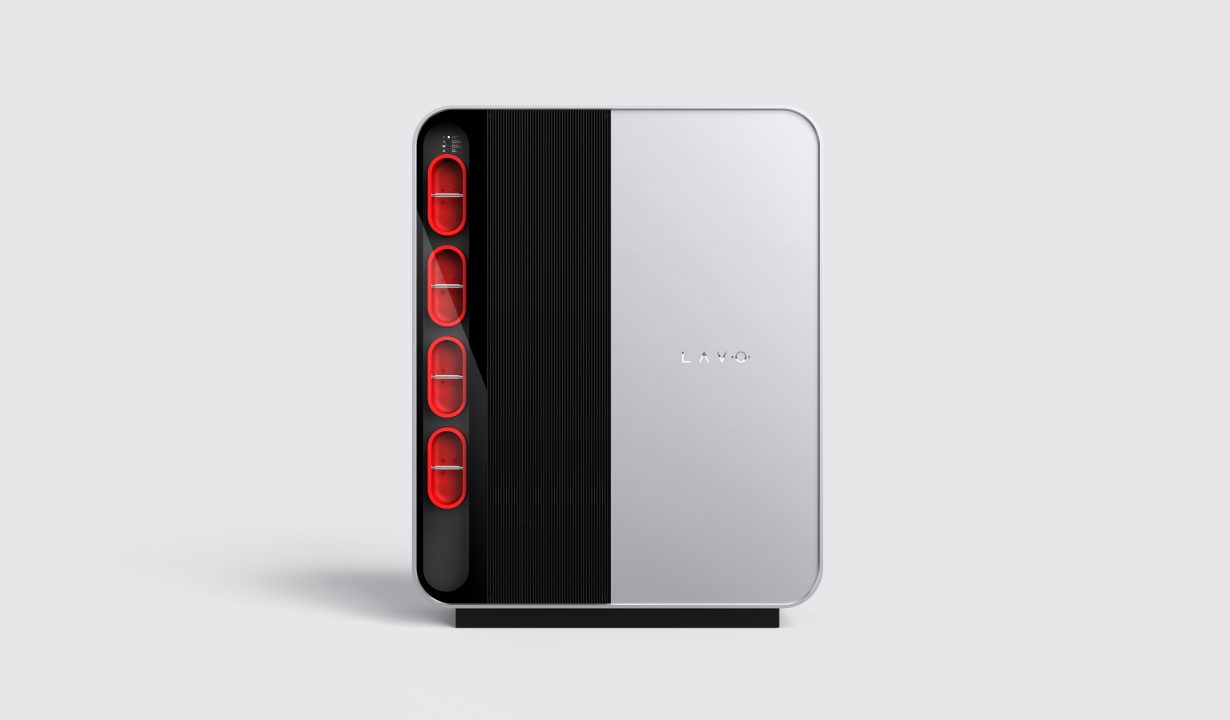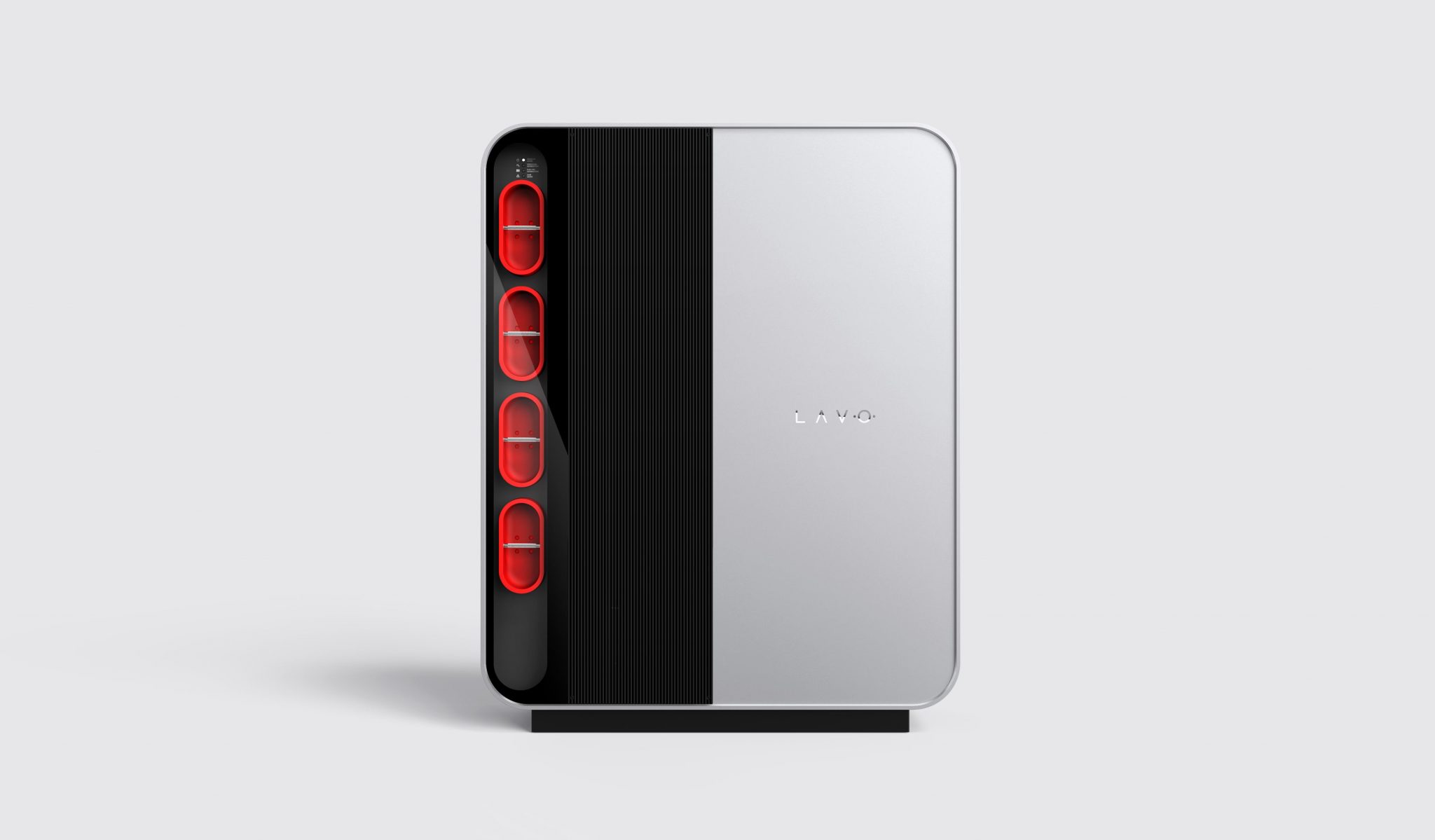 Michael Bryce Patron's Award
Published on: 31 March 2022
Share
LAVO RECEIVES GOOD DESIGN AUSTRALIA'S MICHAEL BRYCE PATRON'S AWARD FOR THEIR TIMELY INVENTION: THE WORLD'S FIRST INTEGRATED HYBRID HYDROGEN BATTERY, HARNESSING THE POWER OF ROOFTOP SOLAR.
Content: Freya Lombardo and Sandra Tan.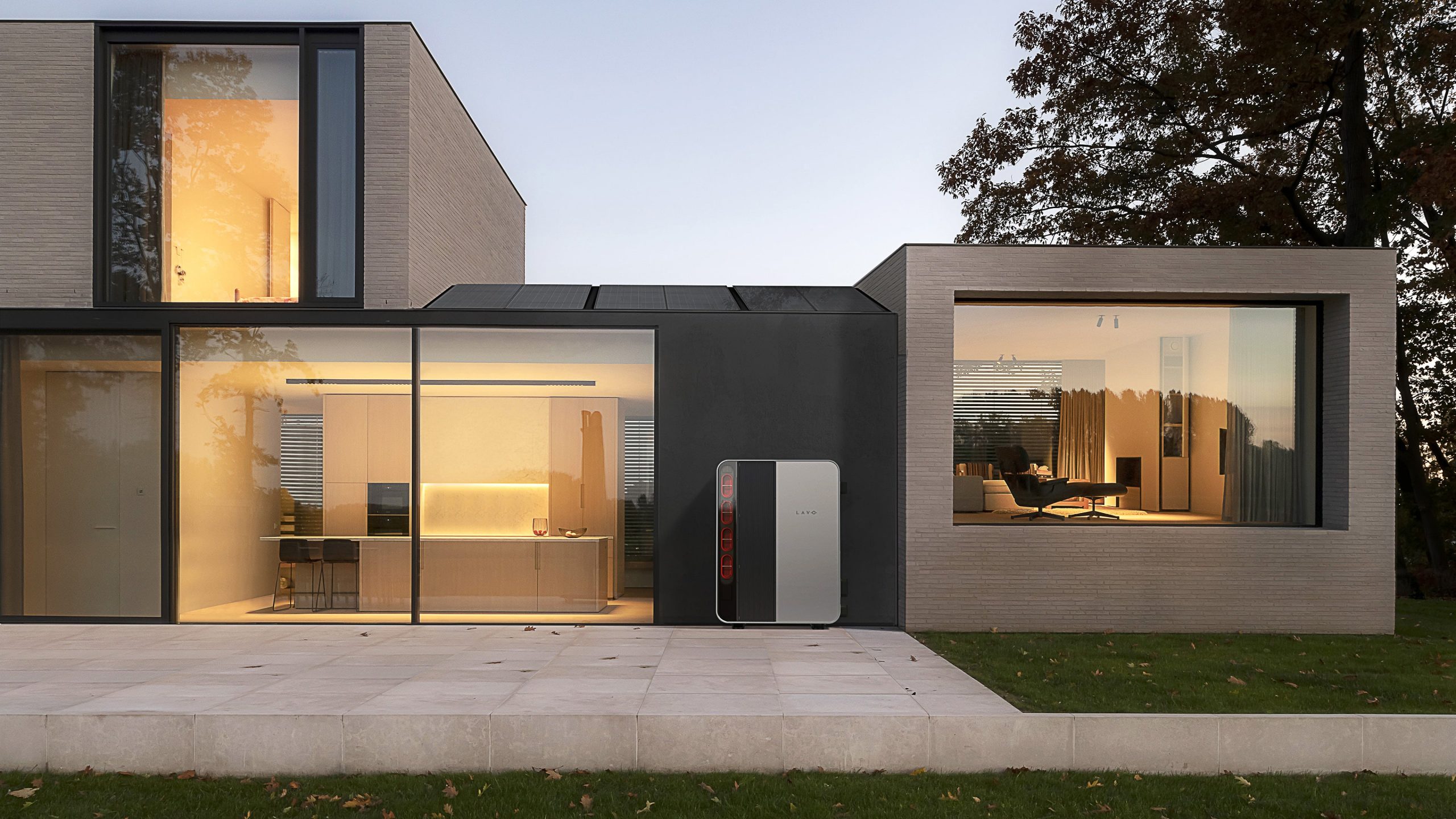 When Kermit the Frog lamented, 'It's not easy being green…', little did he know the lyric could equally surmise our collective sigh of frustration at the high cost of going green, and the slow pace of true planet-saving change.
Unless you are among the rare, self-sustaining few who happen to live totally off the grid, you will be familiar with the dull dread associated with the arrival of your power bill. No matter how efficient your home setup, how competitive or green the provider you're with, these regular reminders of household energy consumption can tug heavily on your purse strings – and your climate conscience. 
Between bills, your eyes likely water every time you refuel your vehicle(s) – less because of the fumes and more as a consequence of the sharply escalating prices that have fossil-fuel bound drivers 'over a barrel'.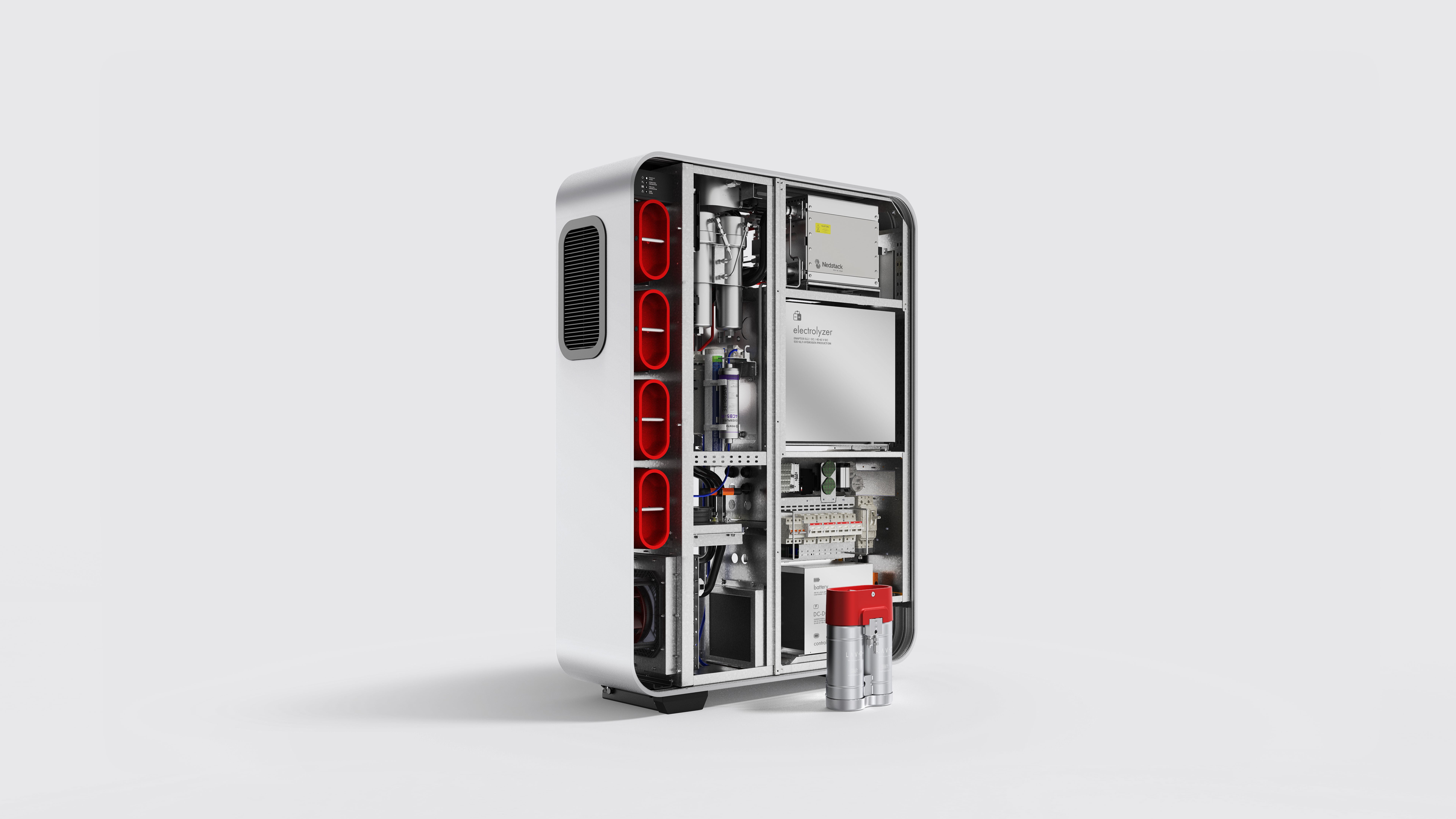 As members of a society ruled largely by petrol- and diesel-powered vehicles – as well as digital devices in constant need of a charge point – we know we need to do better. But how?
Enter LAVO: the world's first combined solar hydrogen hybrid battery. This unit, roughly the size of a large fridge, has the capacity to store over 40-kilowatt hours of electricity. Fully charged, it can supply enough juice to power the average Australian home for two days.
Designed in Australia and produced locally in Brisbane, the invention gives households and businesses the agency to create positive change through smart technology that significantly reduces their reliance on the grid.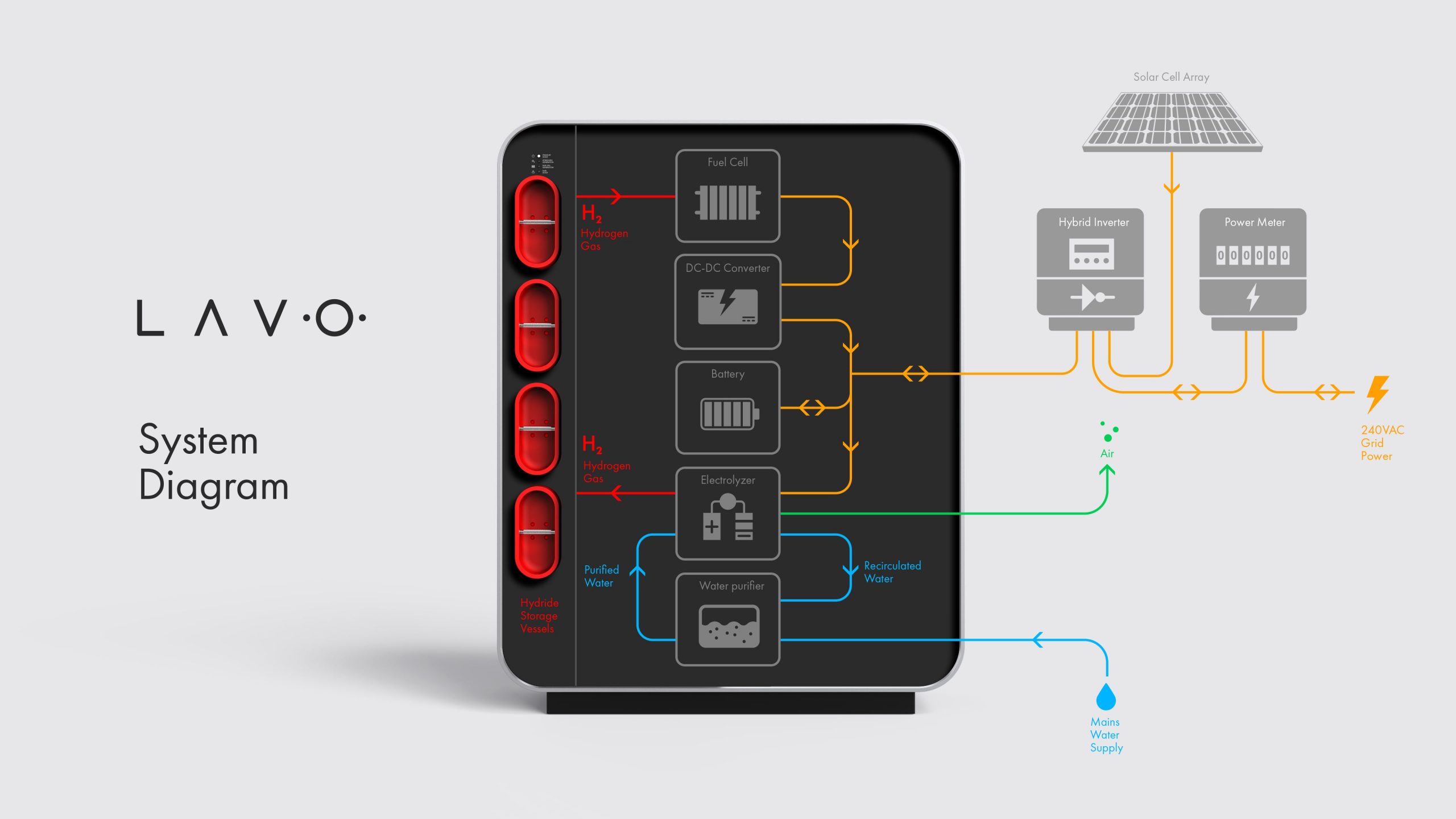 HOW DOES IT WORK?
Devised with Australian climate conditions in mind, LAVO can be connected into any existing (or new) rooftop solar panel array and serves as a solar 'sponge' – actively collecting and capturing this abundant, renewable, passive energy source to convert to usable power.
In simple terms, electrolysers inside the LAVO unit siphon the sun's energy to split water (H2O) into hydrogen and oxygen, storing the hydrogen to generate electricity as needed, while emitting only oxygen. As another power plus, a LAVO battery can constantly recharge itself. This is a major advantage over lithium batteries that need to fully discharge before recharging.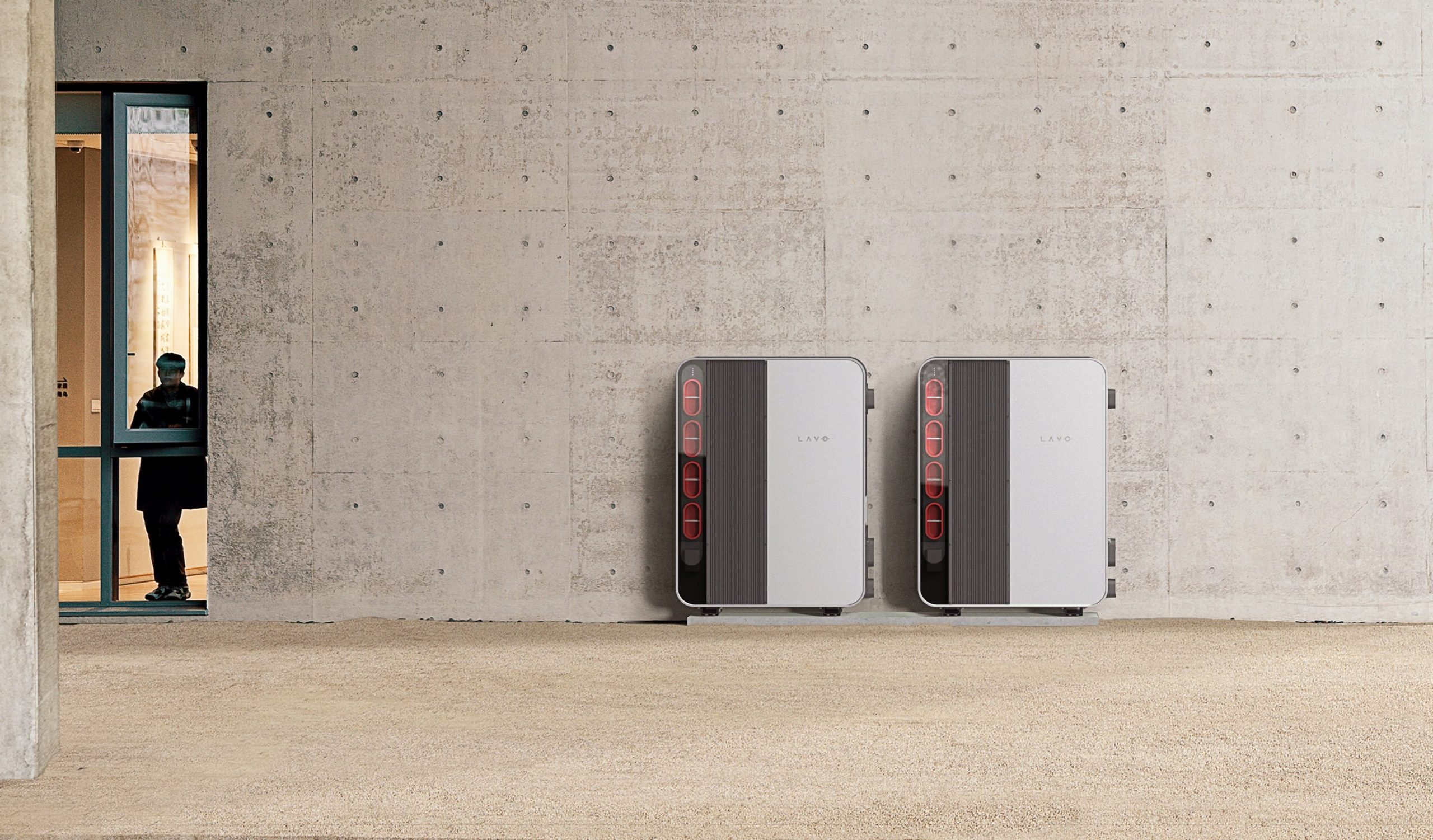 Consider LAVO an on-site power bank for your home, office and/or business, with a projected lifespan of about 30 years. Additionally, at the end of its lifecycle, each LAVO battery's hydride component can be repurposed for use in other products – a circular initiative distinguishing it against similar units in the energy market.
RESEARCH DRIVEN
Elegantly innovative, the LAVO project was conceived with a pioneering spirit, named for ground-breaking scientist Antoine Lavoisier, who first identified Hydrogen H1. Notably, the ambitious project is the result of efficient cross-disciplinary collaboration, as well as rigorous scientific testing and creative development.
Esteemed research partners include the Hydrogen Energy Research Centre at UNSW, and the International Hydrogen Council, with GHD and Varley counted among LAVO's world-renowned group of industrial product partners. Beyond its Australian contingent, this significant cohort of diverse global contributors is testament to the vast potential that LAVO presents, to improve energy usage and be a lightning rod for more responsible consumption, worldwide.
SUPERCHARGED FOR GOOD
"We are an enabler for positive change, empowering consumers to do good, supporting the community and contributing towards improving the environment," says Alan Yu, CEO at LAVO.
While LAVO's design aesthetic exudes a luxe futuristic appeal, it is priced to appeal to middle-income earners. It is not intended exclusively for the moneyed elite; as compared with the hype surrounding forerunning alternative energy heavyweights, Tesla. Adding to the must-consider factor for families and small-medium business owners, LAVO also produces a line of hydrogen-powered products for use in home and workplace settings, including a bicycle, and, fittingly for an Aussie-designed collection, a barbecue. Crucially, these will be the first of their kind made commercially available. 
AWARD-WINNING EXCELLENCE
Receiving the Michael Bryce Patron's Award at the 2021 Good Design Awards represents an accolade of high distinction for LAVO, as an Australian-designed product with the potential to positively impact the future of our planet's economic, social, cultural and environmental wellbeing.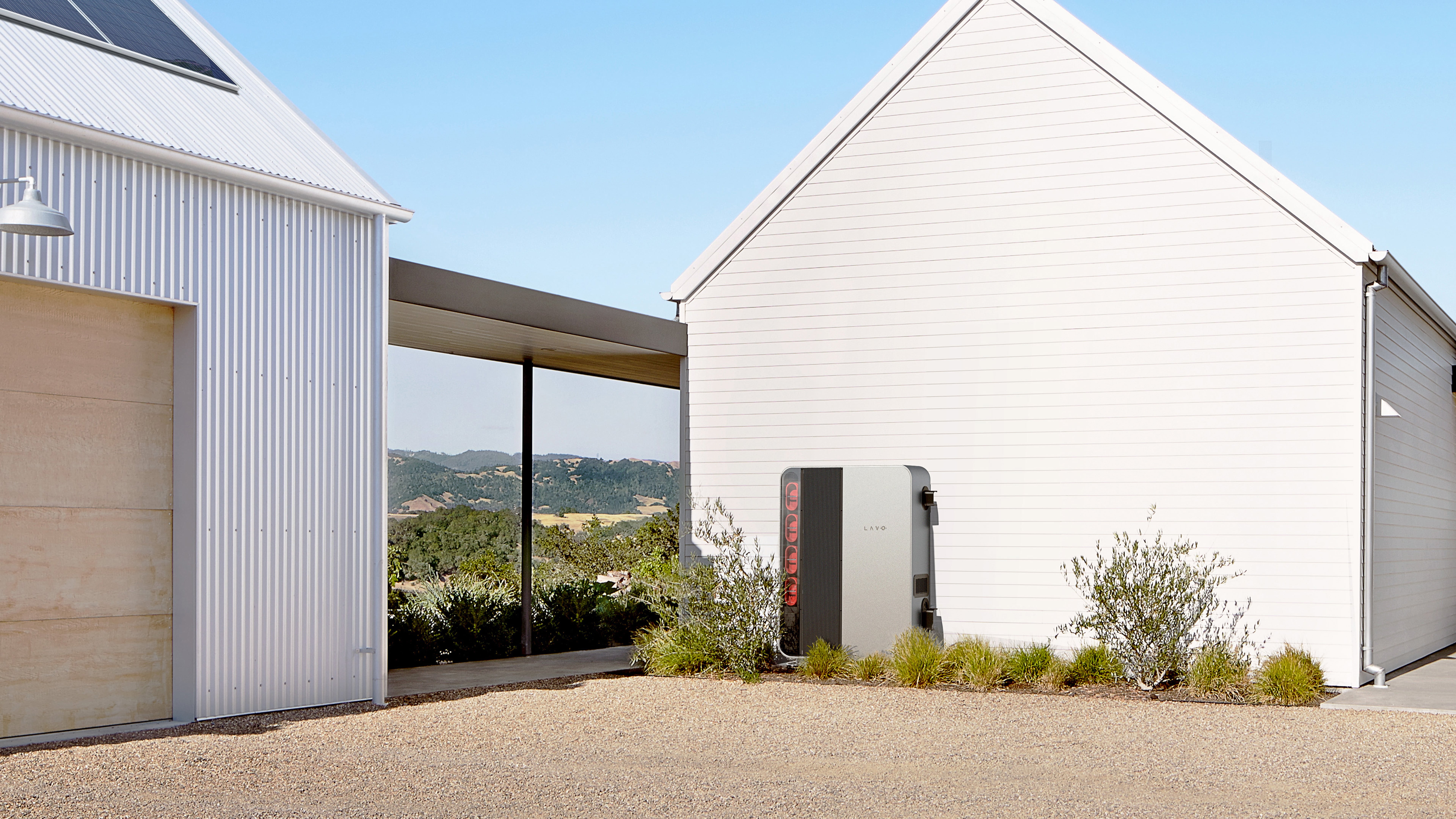 CEO of Good Design Australia Dr. Brandon Gien is enthusiastic about a future powered by LAVO. "Tackling a global energy crisis, this remarkable design innovation showcases what can be achieved through university and industry collaboration and is arguably one of the best examples of ground-breaking technology coupled with world-class Industrial Design.
This product has the potential to be a global game-changer in the energy market and I can't think of a more fitting accolade to recognise such an innovative and ground-breaking Australian designed and manufactured product," said Dr Gien.
ABOUT THE MICHAEL BRYCE PATRON'S AWARD
The Michael Bryce Patron's Award is presented annually by the Patron of Good Design Australia.
The Award recognises and celebrates the best Australian designed product, service or project in the annual Australian Good Design Awards and is awarded to an entry that has the potential to shape the future economic, social, cultural and environmental aspects of our planet.
The Michael Bryce Patron's Award honours Good Design Australia's inaugural Patron, the late Michael J.S. Bryce AM AE KStJ to recognise the enormous contribution he made to Good Design Australia and to the Australian design community over the course of his career. MORE INFO