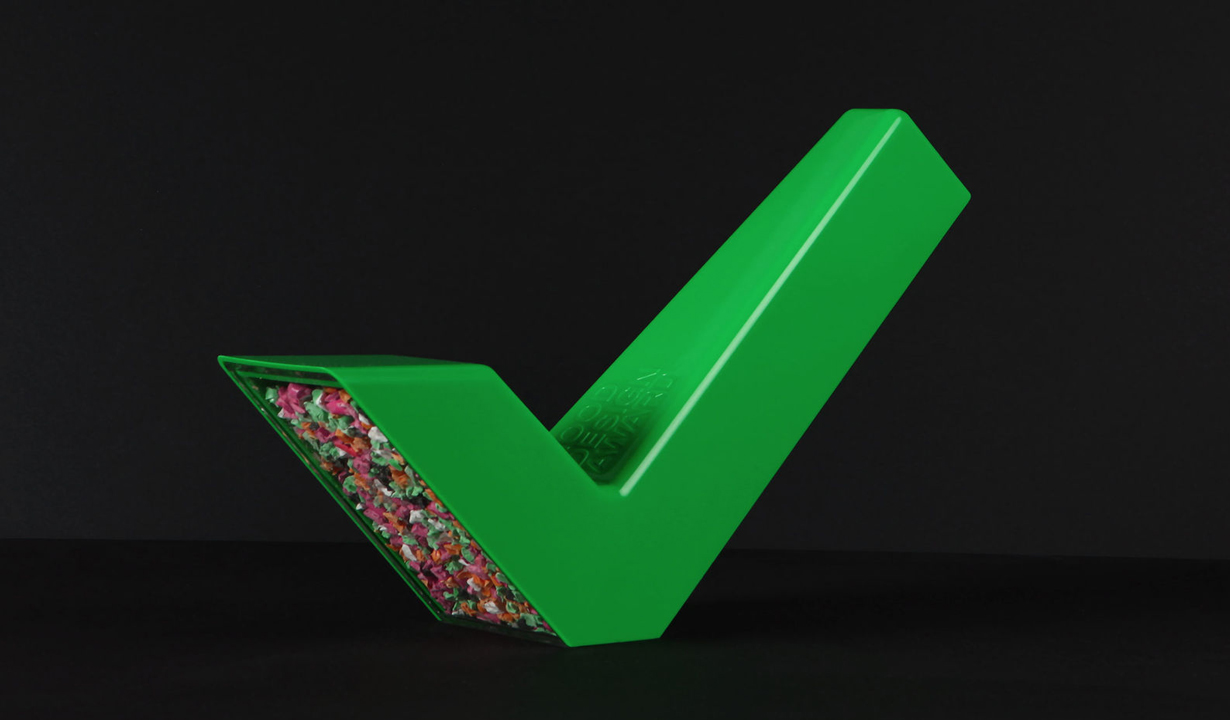 IMPORTANT CHANGES TO 2020 AWARDS
Published on: 19 March 2020
Share
TO EVERYONE IN OUR GOOD DESIGN COMMUNITY
First and foremost, our thoughts go out to those impacted during this difficult time and we hope you are all staying safe.
We wanted to update you on the difficult but necessary changes we have had to make to our programs and events as outlined below. We have made these changes under the guidance of the most up-to-date advice and with the full support of our stakeholders, Ambassadors and Jury. These changes seek to ensure the health and safety of our community and to assist in limiting the severity of the situation as much as possible in these extreme circumstances.
Good Design Australia remains committed to supporting the design community and advocating for design's role in designing a better and safer future. We genuinely believe the time for design-led action is now more critical than ever and remain optimistic that through a considered and thoughtful design-led approach, our world can and will recover from these challenges.
We are focused on maintaining as much continuity as possible during the months ahead. We truly hope the celebration of design excellence and our creative community will bring us together during this difficult and challenging time.
The period ahead is going to be tough on everyone and we want to do our bit to help. We will be supporting the design industry as best as we can during the uncertain months ahead and we are keen to hear from you as to what else we could be doing.
On behalf of all of us here at Good Design Australia, our thoughts and best wishes go out to you, your friends, family and colleagues – let's get through this together.
Warmest regards,

IMPORTANT UPDATES TO THE 2020 GOOD DESIGN AWARDS
ENTRY DEADLINE EXTENDED TO 29 MAY 2020:
The deadline for the 2020 Good Design Awards will be extended to 29 MAY 2020 to allow entrants facing disruption the time they need to submit. If you are considering submitting a project but require more time, please let us know and we will do our very best to assist you. All applications can be submitted remotely through the online application portal.
DISCOUNTED ENTRY FEES:
We recognise businesses are likely to have been impacted and will be offering a 25% discount on all entry fees from today. If you have already submitted an entry, this saving will be redeemable against the Winners Package, should you be successful in being recognised with a Good Design Award.
To support the design community as much as we can, we will also be offering a limited number of free entries on a case by case basis. If you were planning to submit an entry but can no longer afford the entry fee, please send us an email to mail@good-design.org with a summary of your project and a request to waive the entry fee.
GOOD DESIGN AWARDS JUDGING:
After careful consideration of the situation and concerns over ongoing travel restrictions, we have made the very difficult decision to transfer this year's Good Design Awards Judging to a fully online model, to mitigate any risks associated with our normal face-to-face judging process and assist applicants who are experiencing supply chain disruption.
We have made this decision with the full support of our Good Design Jury and will do our utmost to ensure the thoroughness and integrity that we so proudly uphold in our Good Design Awards is maintained. Jury requests for site visits will be managed on a case-by-case basis taking into consideration the advice and restrictions at that time.
We encourage all applicants to take time writing their online entries and strongly recommend including high-quality images and, if possible, video content to help highlight and communicate the design merits of your project.
2020 GOOD DESIGN AWARDS CEREMONY:
The Awards Ceremony originally planned for 9 July will be postponed to later this year. Once we have confirmed a new date, we will communicate this to you promptly. We will be closely monitoring government advice and will keep you up to date with any further changes that may need to be made.
BRINGING OUR BEST IDEAS TOGETHER: 
As passionate advocates for good design, we believe it is now more important than ever to practice what we preach. We see this crisis as one of the biggest design challenges of our time and want to hear your thoughts and ideas on what we can do to help. If ever there was a time for the design community to work together, that time is now. If you have any ideas for online events, articles, discussion groups or anything else you think could help, please reach out.
Our team at Good Design Australia will be working remotely but we are only an email or phone call away so if you have any questions or concerns, please don't hesitate to contact us – we'll always do our best to help.
GOOD DESIGN TEAM