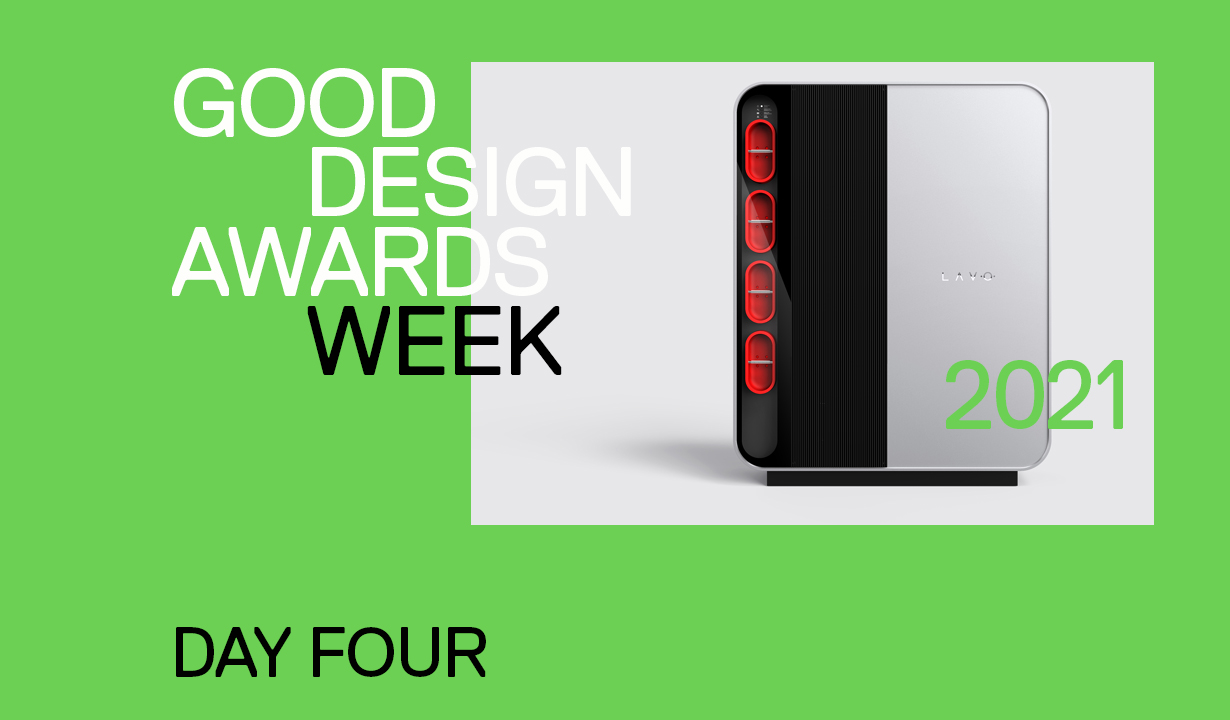 GOOD DESIGN AWARDS WEEK – DAY FOUR
Published on: 13 October 2021
Share
COMMUNICATION DESIGN – ENGINEERING DESIGN – SOCIAL IMPACT – WOMEN IN DESIGN AWARD – MICHAEL BRYCE PATRON'S AWARD
Welcome to Day Four of the 2021 Good Design Awards Week, as we announce the 2021 Australian Good Design Awards for Communication Design, Engineering Design, Social Impact, Good Design Australia's Women in Design Award, and the Michael Bryce Patron's Award, presented by the Patron of Good Design Australia, Dr. Jan Owen AM.
The Australian Good Design Award Best in Class accolade represents the highest level of design excellence in a sub-category and represents absolute best in class design. From a record 930 projects submitted to the Good Design Awards this year, only 28 projects qualified for the Good Design Award Best in Class accolade.
The 2021 Good Design Award Best in Class Winners are presented here.
View all Good Design Award Winners and Gold Award Winners in the Product Design Category on Good Design Australia's Good Design Index.
View videos featuring the Jury and Best in Class Award Winners on the Good Design Awards Week website.
---
2021 GOOD DESIGN AWARD BEST IN CLASS – COMMUNICATION DESIGN, BRANDING AND IDENTITY
The 2021 Australian Good Design Award Best in Class for Communication Design, Branding and Identity category was A Better, Kinder Awesome, a brand designed for Spencil, which makes quality, affordable Back to School gear for kids. The project was designed by Lieve Torbeyns from Sgt Purple and commissioned by Spencil.
The purpose of the brand is to support parents support their children, centred around helping parents raise happy kids.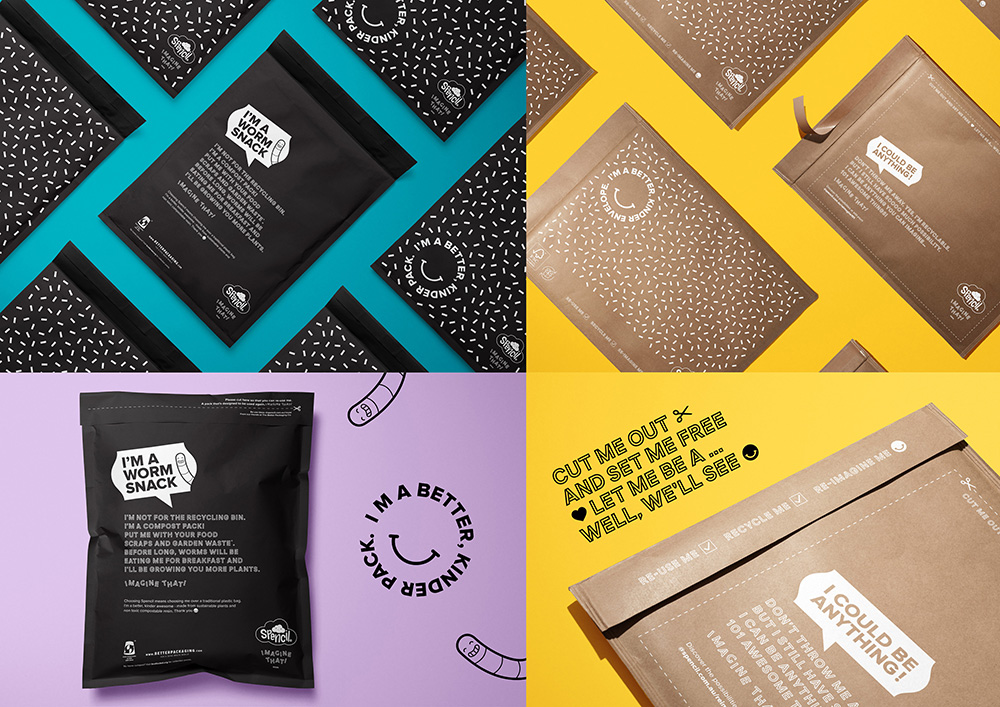 Dr. Brandon Gien from Good Design Australia said, "While some competitors utilise pester power to get kids to badger their parents into buying them expensive gear that they would use at school to hold status over other kids, Spencil strives to be on 'Team MaD (Mums and Dads). They want a brand that adds extra value, sparks happiness and fosters friendship amongst kids and offer products designed for kids, but always with the parent in mind."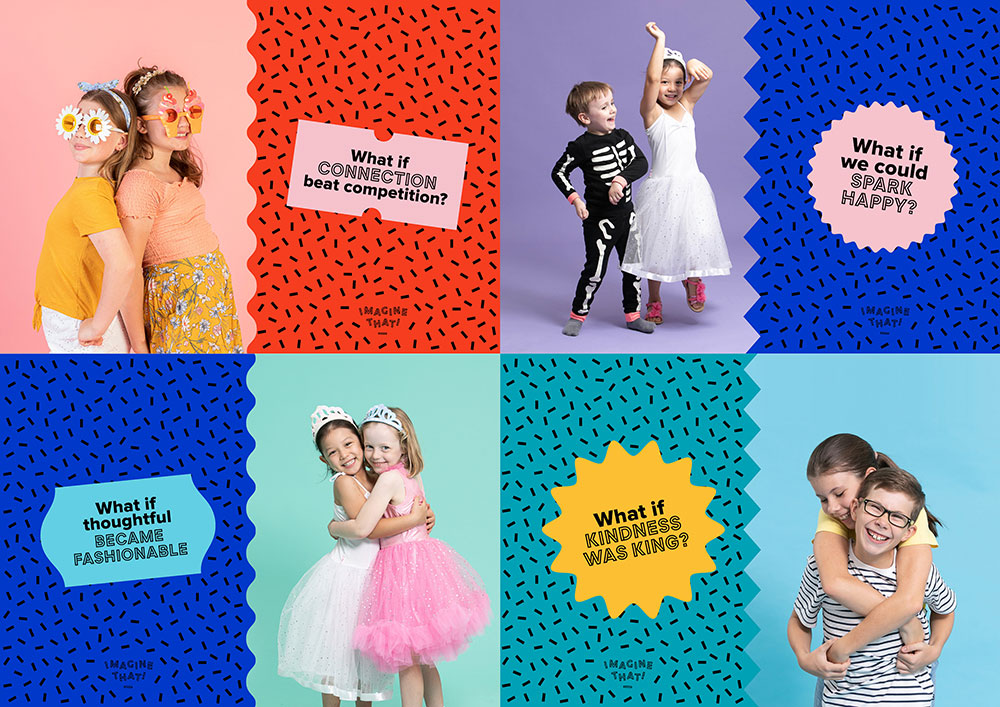 Spencil reoriented the industry by creating compostable mailbags, recyclable envelopes with 101 re-use ideas and created a parent portal with tips on how to support kids, called "A Better, Kinder, Awesome".
The portal has an enormous potential to make a positive impact by offering tips, ideas, and inspiration on how to support kids, how to connect with them, improve their relationships, create confidence, foster inclusivity, spark creativity, imagination and happiness. The result has led to massive growth for Spencil with triple sales. Spencil is becoming a more resonant brand whose purposeful values shine through.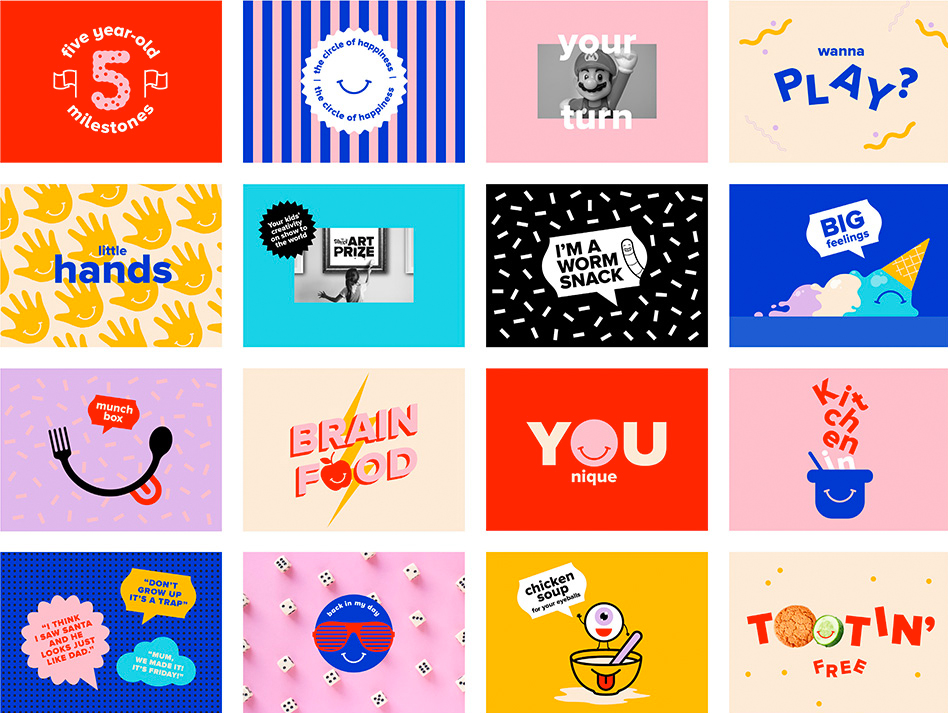 The Good Design Awards Jury commented: "A great idea, well-executed through fun, appealing and educative design. The brand identity has a happy, empathetic feel with a vibrant colour palette, playful graphics and typography. Its distinctive tone of voice elevates this brand to the next level."
---
2021 GOOD DESIGN AWARD BEST IN CLASS – COMMUNICATION DESIGN, PACKAGING DESIGN
The Best in Class Award for Communication Design in the Packaging Design category went to Single Use Ain't Sexy, a revolutionary 'just add water' dissolvable hand soap tablets paired with matte white glass reusable soap bottles. The organisation saved up to 125,000 single-use plastic soap bottles from Australian landfill by replacing them with their product. Australians use 130kg of plastic per person each year and only 9% of it gets recycled.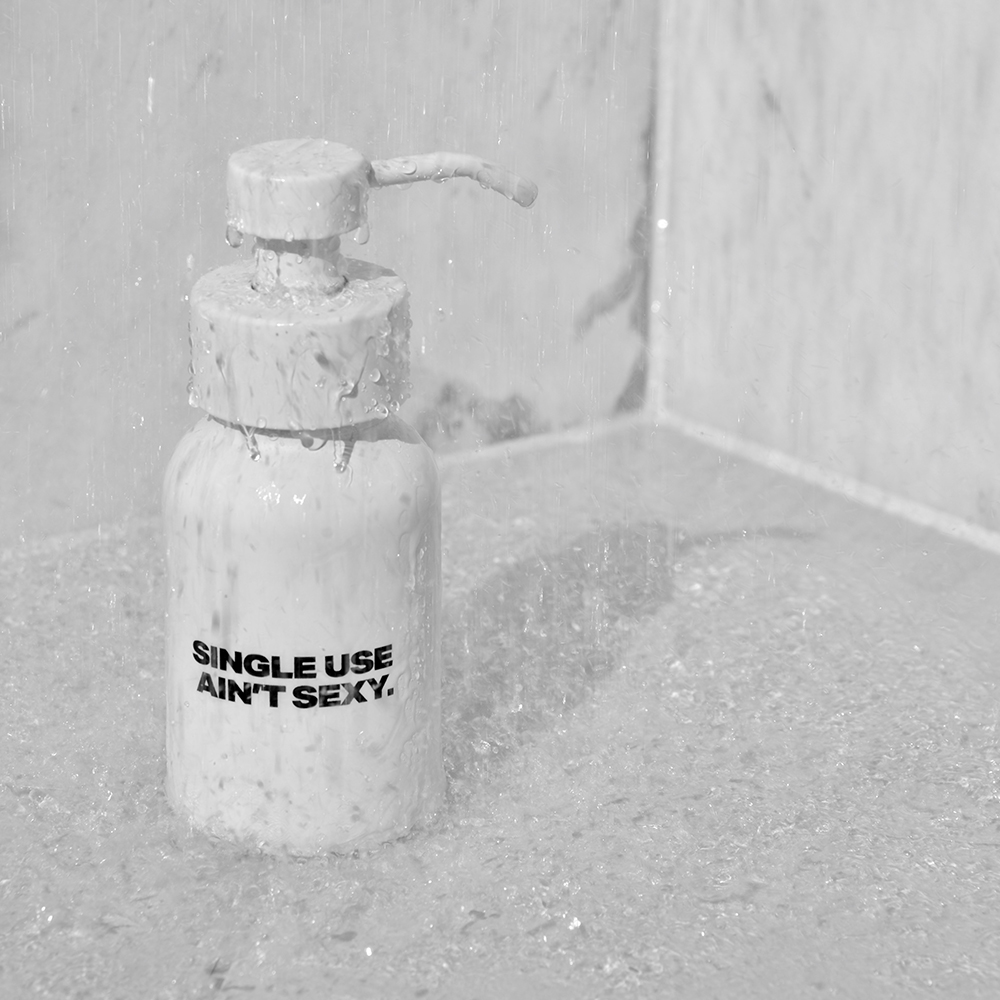 Dr. Gien says "Our single-use plastic bottle usage is unsustainable and the 'throw away culture' in general is out of control. Just one of these reusable glass soap bottles can save up to 25 single-use plastic bottles from Australian landfill each year. These guys are making it simple, easy, affordable and fun for everyday Aussies to reduce their single-use plastic bottle consumption in their homes."
Single Use Ain't Sexy also responds to the high price of transporting heavy water-based products such as bottles of liquid soap. Whether by sea or air freight, this places an enormous strain on our supply chain and produces significant carbon emissions into our atmosphere. To address this problem, Single Use Ain't Sexy is enabling Aussies to leverage water, a resource they are already paying for, at the source, where it comes out of their taps at home. This ensures customers minimise their carbon footprint in the supply chain by not shipping water-based products.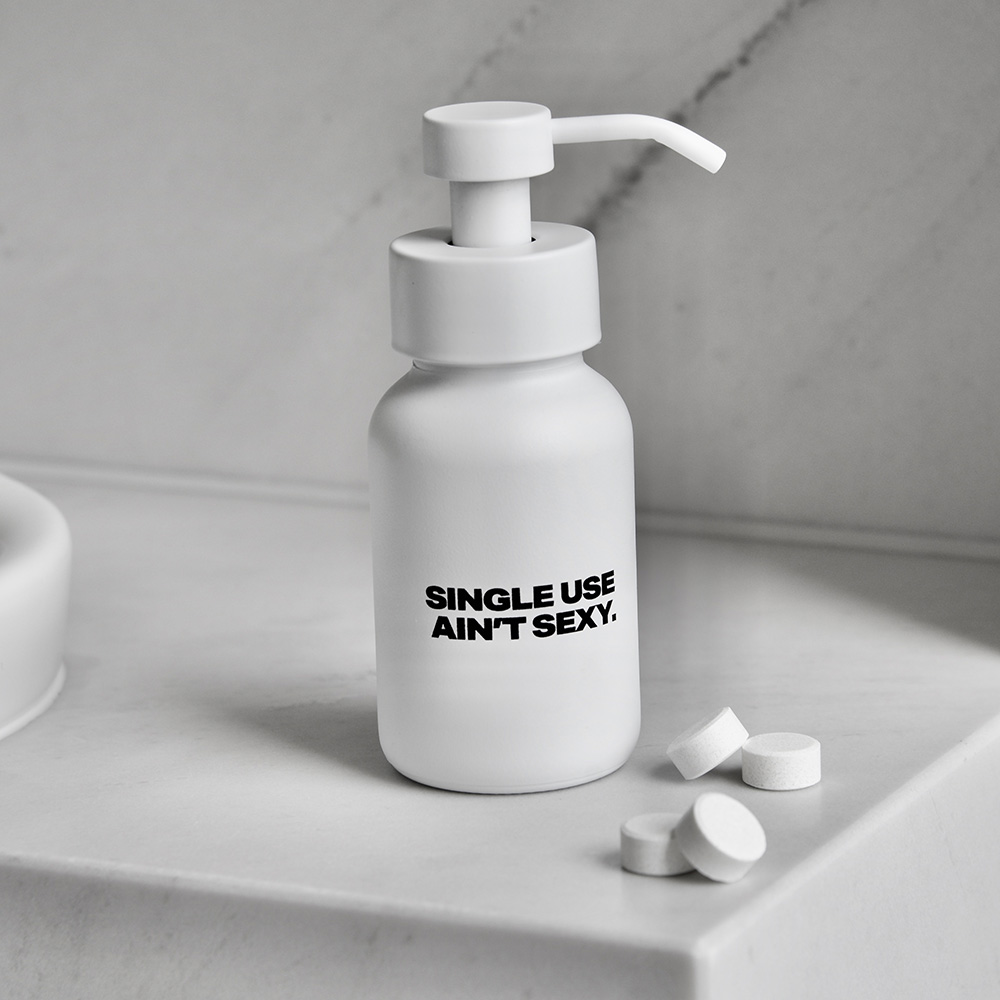 The cutting edge just-add-water soap tablets have made a significant positive impact in the lives of tens of thousands of everyday Australians, by empowering them to have a direct, tangible impact on being more sustainable. The innovative business model has set a new benchmark in the personal care space, having revolutionized the sustainability of the just-add-water category and having sold out twice in their first year of business.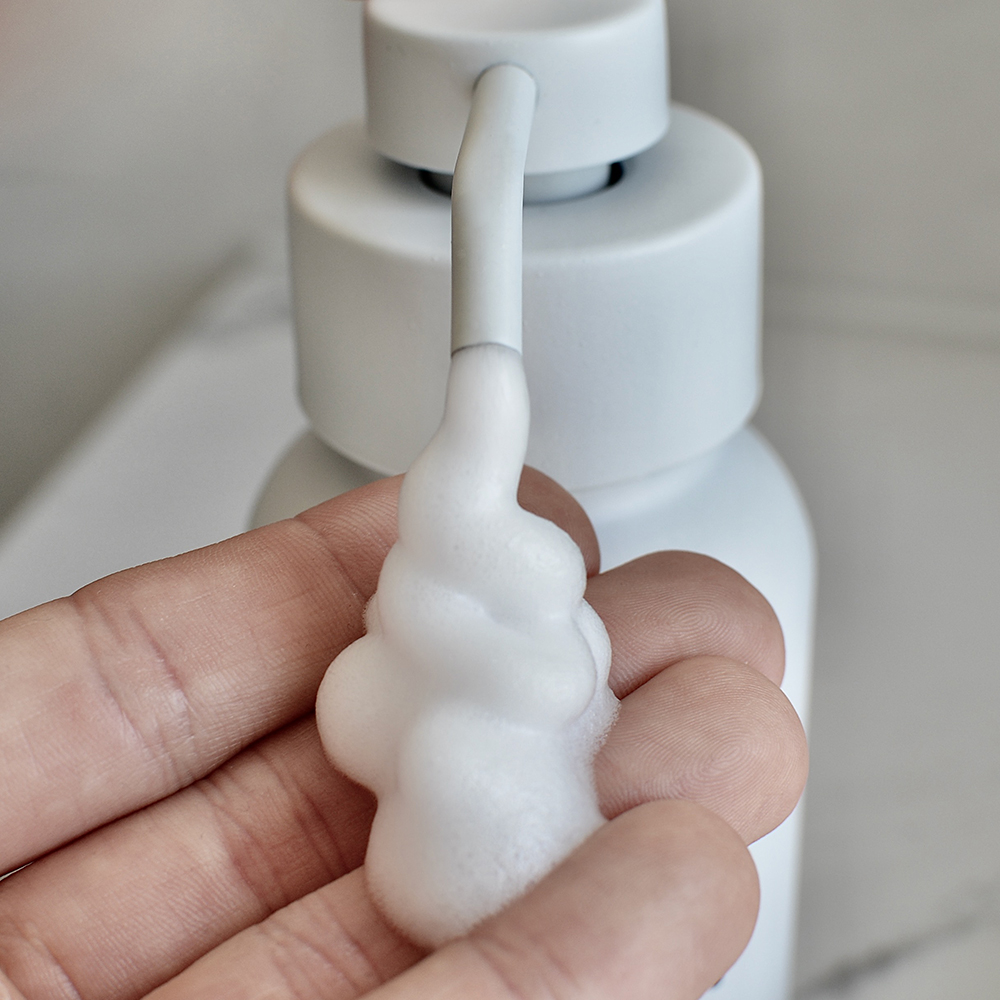 The Good Design Awards Jury commented: "Great name, great product and beautifully executed design. The brand name is simple and sustainable – a tricky balance for some brands, but beautifully accomplished here. Good design is sometimes as little design as possible and that's what makes this piece of communication design so highly effective. Single Use Ain't Sexy's expected environmental and social impact will be due, in no small part, to this design work."
---
2021 GOOD DESIGN AWARD BEST IN CLASS – COMMUNICATION DESIGN, PRINT
Receiving a Best in Class Award for Communication Design in the Print category was Curious Gastronaut.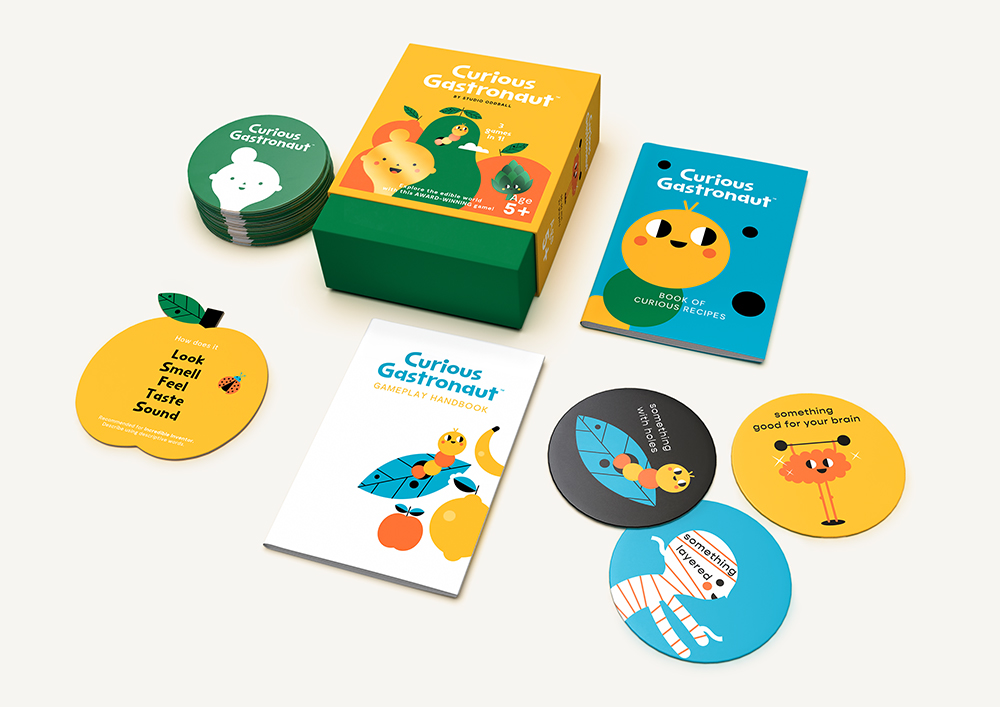 Designed and commissioned by Nalisha Chouraria, this is a whimsical game about exploring the world of food through play, for ages 5+. It aims to inspire children to be curious and take that first bite to be rewarded with a surprising discovery and become confident, healthy and adventurous eaters.
Only 5% of Australian children are meeting their daily recommended vegetable intake. Children can be suspicious of trying new food and feeding them a healthy and varied diet can be stressful or impossible for parents. Although there are games in the market, very few focus on food and none teach kids how to eat.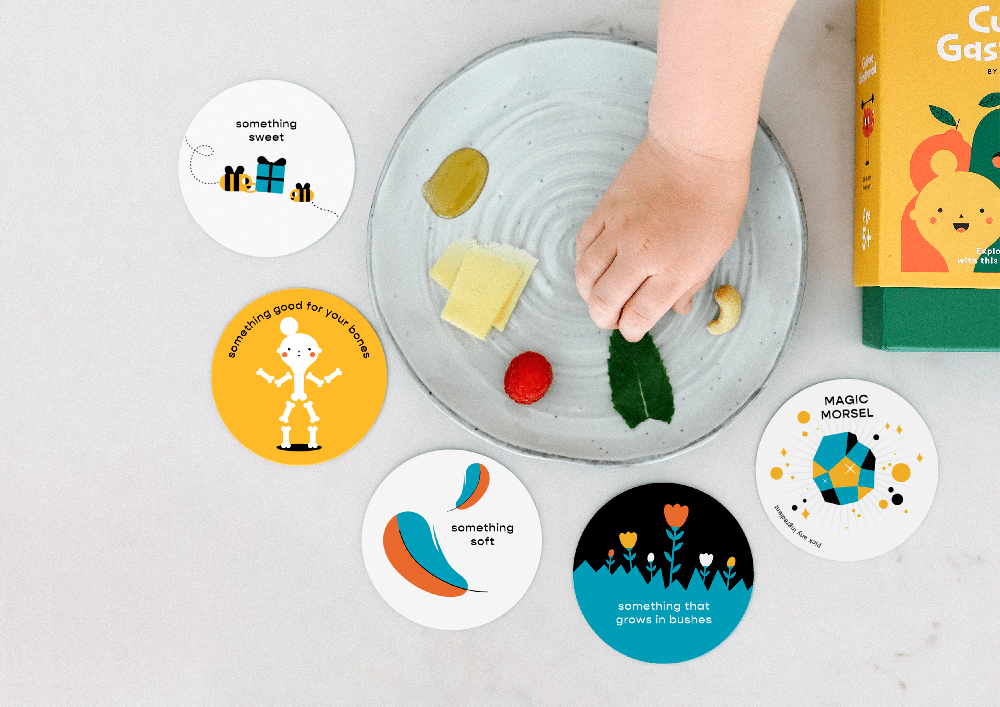 Dr. Gien says "Curious Gastronaut invites children to become gastronauts and explore the edible world like astronauts explore space, through curiosity, bravery, exploration, imagination and experimentation. Although a food game, it makes no mention of food, giving the child agency and encouraging them to reimagine food and experiment from the ground up, rather than existing recipes, making it appealing to selective eaters and budding chefs."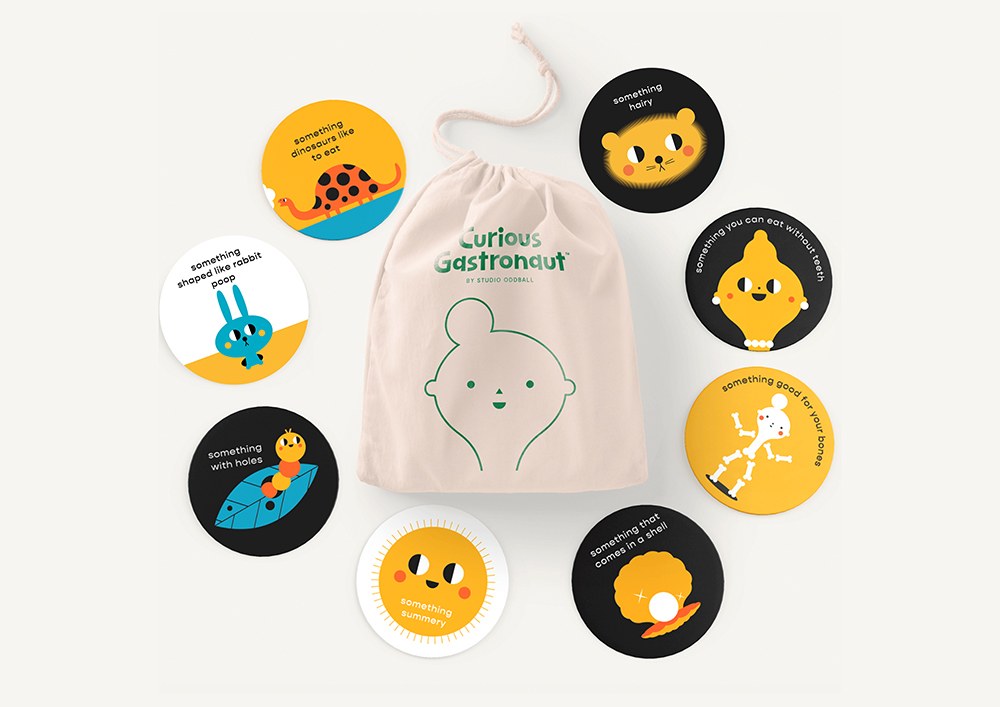 Curious Gastronaut provides new, consistent, happy and playful food experiences to children to build a positive relationship with food for the rest of their lives, with the aim to make all things foods and create healthier futures for families through tiny wins, by doing it in the most whimsical, innovative and playful way possible.
The Good Design Awards Jury commented: "This is so well considered with beautiful illustrations that is bound to trigger joy and curiosity from children. It's a novel approach for a strong purpose-driven company trying to make a difference. Bold, impactful, simple, playful – great idea and great design – well done."
---
2021 GOOD DESIGN AWARD BEST IN CLASS – ENGINEERING DESIGN
Honoured with the Australian Good Design Award Best in Class for Engineering Design was the Cylite HP-OCT designed by Cobalt Design and commissioned by Cylite.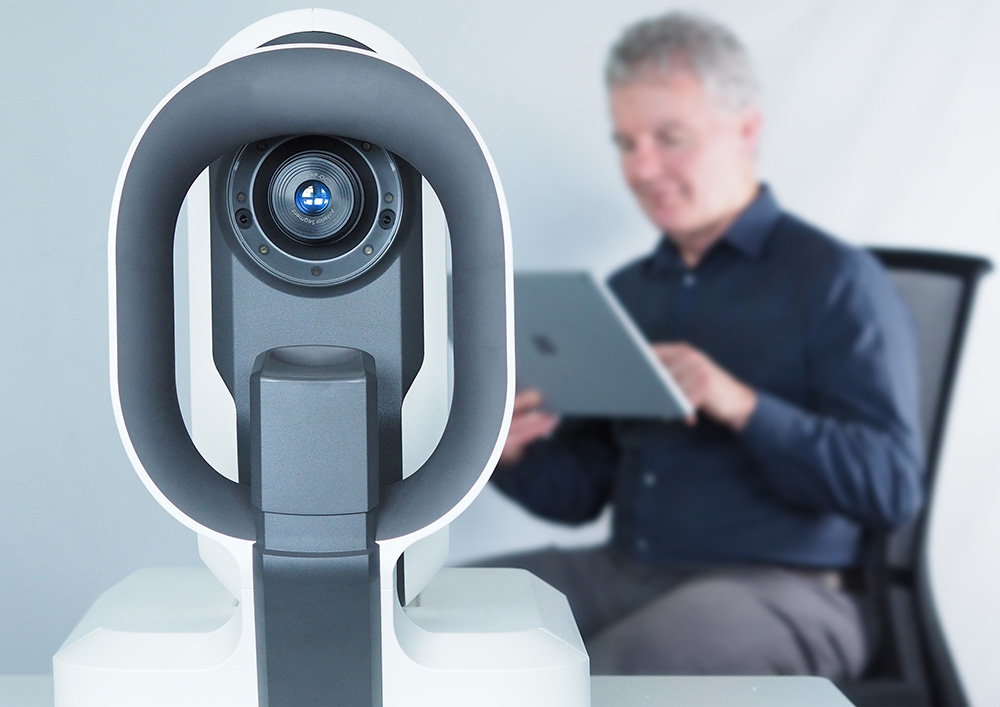 The HP-OCT is a diagnostic ophthalmic and optometric device, using world-first 3 imaging to provide micron-accurate measurements of the eye. Its cutting-edge opto-mechanical design, high-speed image acquisition and advanced parallel software processing integrates the functions of four existing instruments into a single, automated platform.
Optical Coherence Tomography (OCT) is a non-invasive imaging technique that uses light waves to scan and create a 3D image of a patient's eye with highly precise measurements of key optical properties of the eye. Existing devices use a single beam scan; an imaging process that can create artifacts due to the eye's normal movements.
The HP-OCT uses revolutionary optical and imaging processes to allow instantaneous measurements of the eye, eliminating motion artifacts.
Cylite engaged Cobalt with the challenge of developing this technology into a world-class device that would help improve clinical outcomes for patients and clinicians through faster, and potentially more accurate diagnosis and treatment.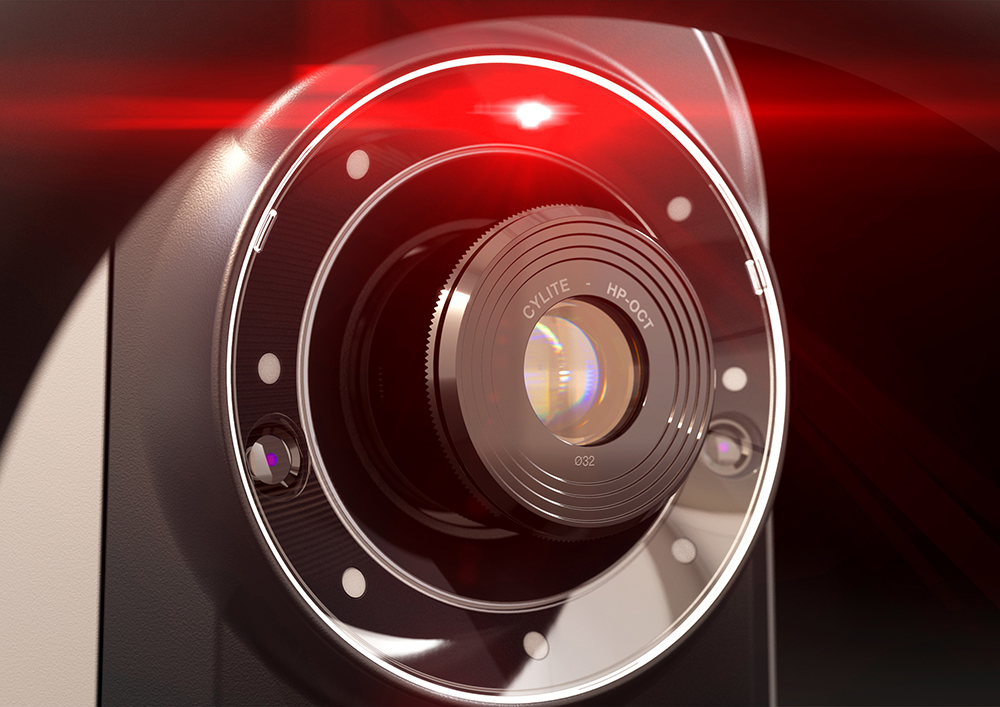 The HP-OCT's design expresses its embedded technology in human terms; presenting as user-friendly, whether that be the patient or the clinician, while efficiently integrating its complex opto-mechanical and electronics core. Patients of all ages and sizes are accommodated by the instrument's proportions, geometry, and the fluid automated patient alignment system.
The design is an example of world-class plastic part design that includes over-molding, structural plastic part design and the demanding material performance and safety requirements of a Class 2 medical product.
A DFMA strategy was deployed to achieve the minimalist style whilst the efficiency of its assembly supports being manufactured in Australia.
Dr. Gien says "Approximately 90% of blindness and vision impairment among both Indigenous and non-Indigenous Australians is preventable or treatable if detected early. Screening patients with eye conditions currently requires a multitude of diagnostic devices to build a clinical picture. This is a remarkable innovation that has clearly gone through a highly professional industrial design process. The end result is a gamechaging piece of medical technology that will have a significant impact on millions of people's lives around the world. This is Aussie design and ingenuity at its very best."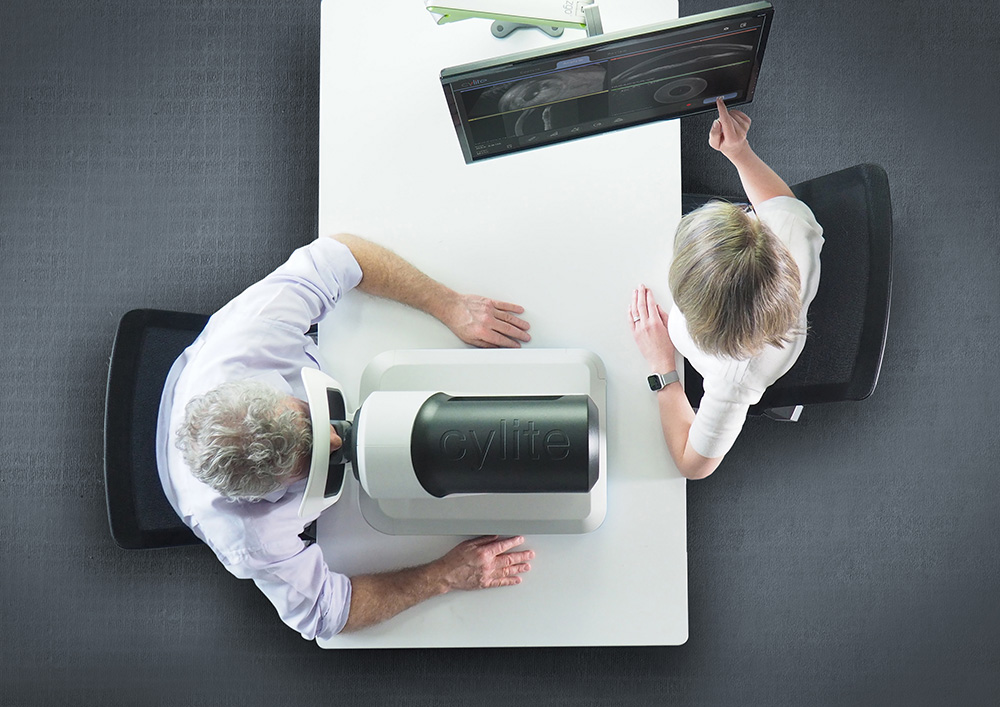 The Good Design Awards Jury commented: "A sophisticated design with a clear step-change in innovation relative to previous generations of eye-imaging technology. What set this entry apart from many others was the clear expression of relative impact (4 instruments in 1; cost equivalent to one; ease of use and benefits compared to older technology) and that there was third party validation of the innovation (grants, early adopters).
Also impressive were the zero non-conformances. It is clear this product has been designed to a very high standard both from an engineering design and industrial design perspective. It is both visually pleasing and provides a comfortable and intuitive patient interface. Given the impact of a growing aging population around the world and eyesight being a major issue, this device will likely be in high demand in the future. A standout example of design excellence in this category that deserves to be recognised at the highest level in the Awards. Well done."
---
2021 GOOD DESIGN AWARD BEST IN CLASS – SOCIAL IMPACT
Receiving the Australian Good Design Award Best in Class for Social Impact Design were Blackspace and Dear Landlord by Justice Connect.
Blackspace, designed by Pierce Freelon is a digital makerspace designed to offer Black and Brown youth a breathing space to manifest their dreams. At Blackspace, a community gathers through arts-based WokeShops, African-centred Events and Rituals and by producing Creative Projects, through a practice of love, to nurture the Black Whole.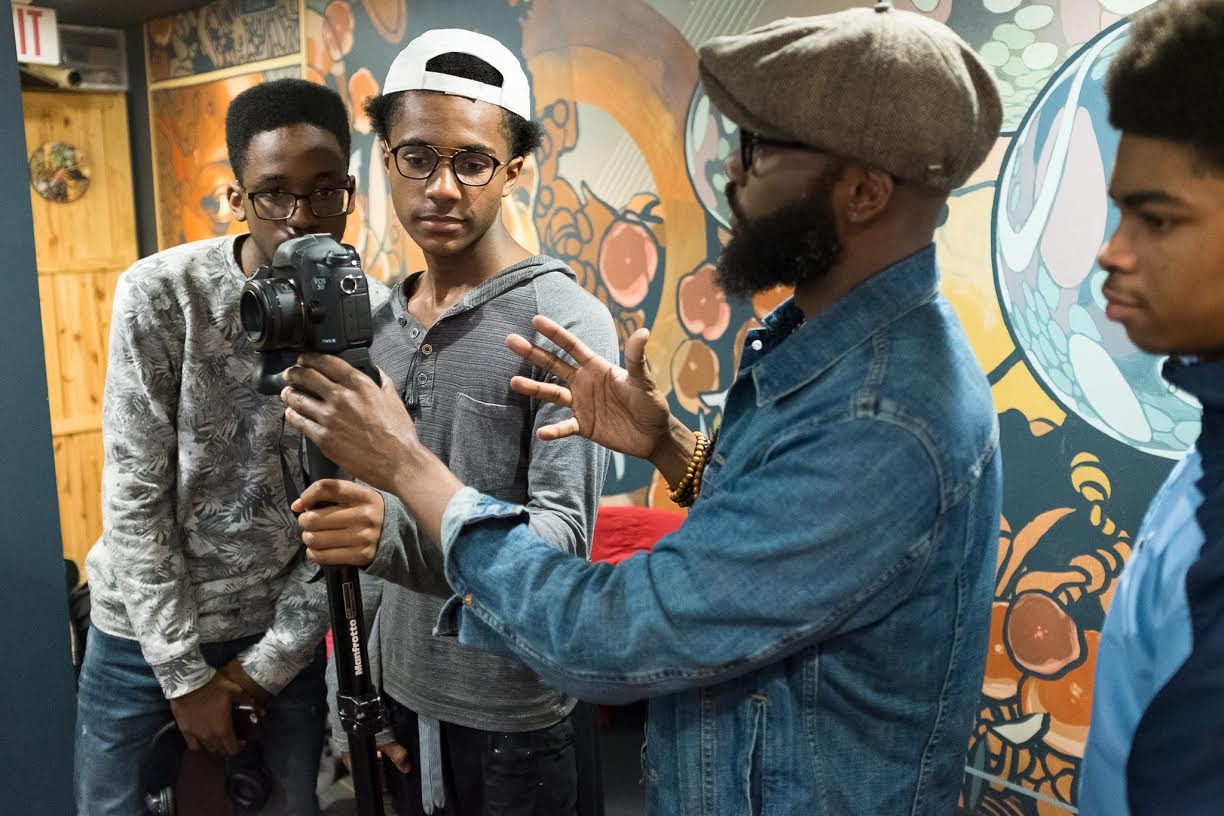 Since 2016, Blackspace has offered teens free programming in poetry, coding, puppetry, 3D printing, animation, beat making, rap, photography, Djing and consent culture.
Black communities in North Carolina experience disparities in wealth, education and opportunity, as well as systematic exclusion from living wage jobs. Extensive research has shown that children from low-income Black and Brown communities in North Carolina often lack the training, skills, resources, networks and pathways to change their life trajectory.
Dr. Gien says "Blackspace creates pathways to education and entrepreneurial success in technology, film and the digital arts to break the "digital divide". They impact communities by developing tech workshops and curriculums that are culturally relevant and allow students to tell their stories through new media. These resources are offered to youth in the community free of charge. This is a magnificent example of good design for social impact."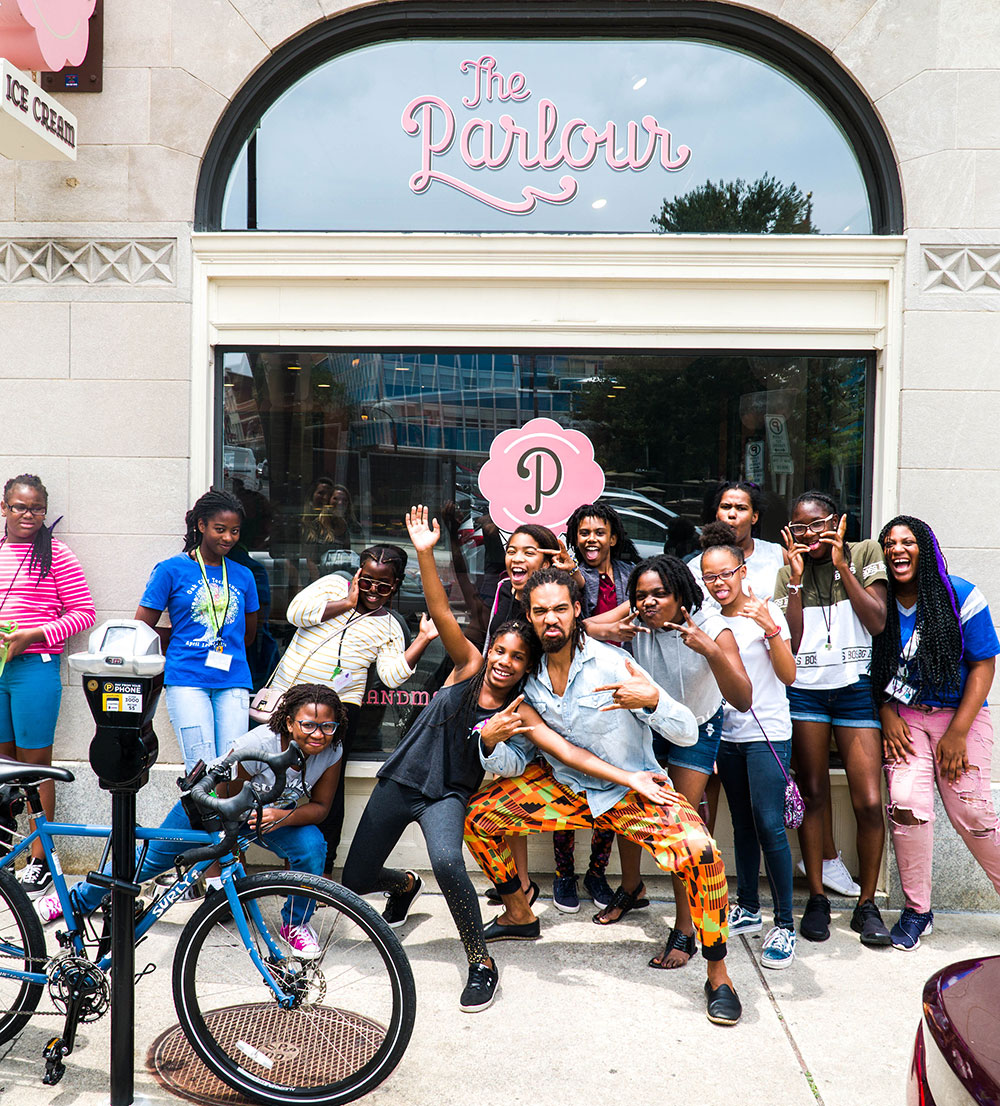 Blackspace's impact is measured in lives saved, events attended, projects produced, interns placed and diplomas received, impacting the lives of hundreds of North Carolina youth.
Commenting on the Blackspace project, the Good Design Awards Jury said: "So many aspects of this value proposition are desperately needed at this time and would transform the world and people's experience of the future if there was more equality in tech. The response to the commercial sustainability question and inclusion of a barter system based on ancient African values, are most refreshing.
The position on scale is also wonderful and the importance of knowing when the model is built and works because it is "a small, revolutionary mighty disruptor." The focus and intention of this program is well-aligned to the social impact category, and the storytelling is super compelling. It has impacted the lives of hundreds of North Carolina youth and sets a benchmark for socially driven, educational community initiatives. Overall, an incredibly impressive example of design for impact and a standout project that ticks every box for design excellence in this category. Well done."
---
2021 GOOD DESIGN AWARD BEST IN CLASS – SOCIAL IMPACT
Dear Landlord, designed and commissioned by Justice Connect, the second recipient of the coveted Best in Class Award for Social Impact, is a free, online self-help tool supporting renters in Victoria to avoid eviction and stay safely housed.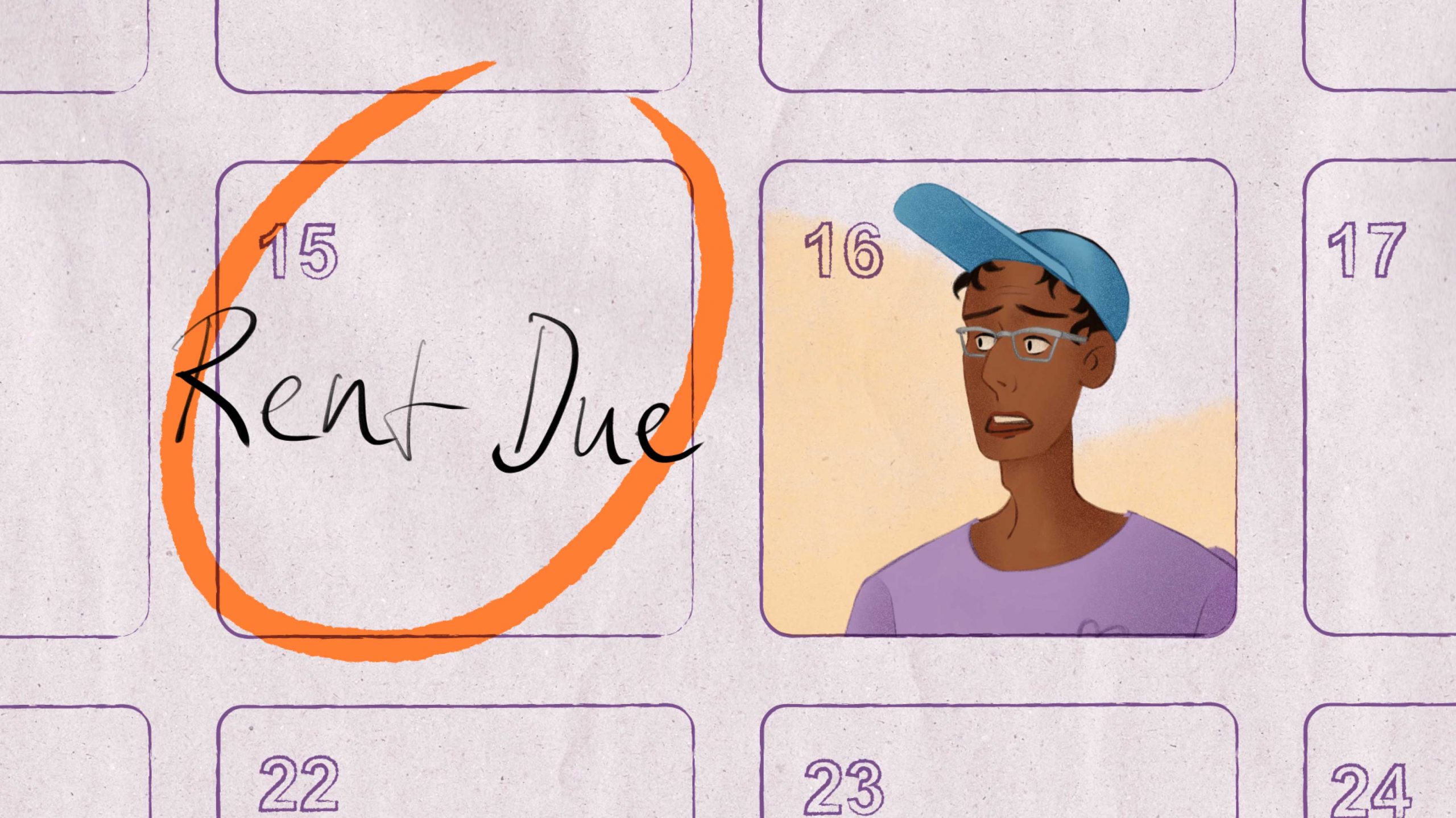 Given the ongoing impacts of COVID-19, more people are facing financial stress and the risk of eviction into homelessness.
Dear Landlord has undertaken user-testing and client insights to understand why renters facing eviction don't know their legal rights, and have generated tailored legal documents, explain the eviction process in plain language and provide guidance to seek further financial and legal support, to respond to the changing needs of renters facing eviction.
Dear Landlord also recognises that renters face a range of legal and financial issues, and builds in off-ramps for renters into legal and financial help, including Justice Connect's intensive support, where a network of pro bono lawyers and in-house social workers provide ongoing legal and non-legal help.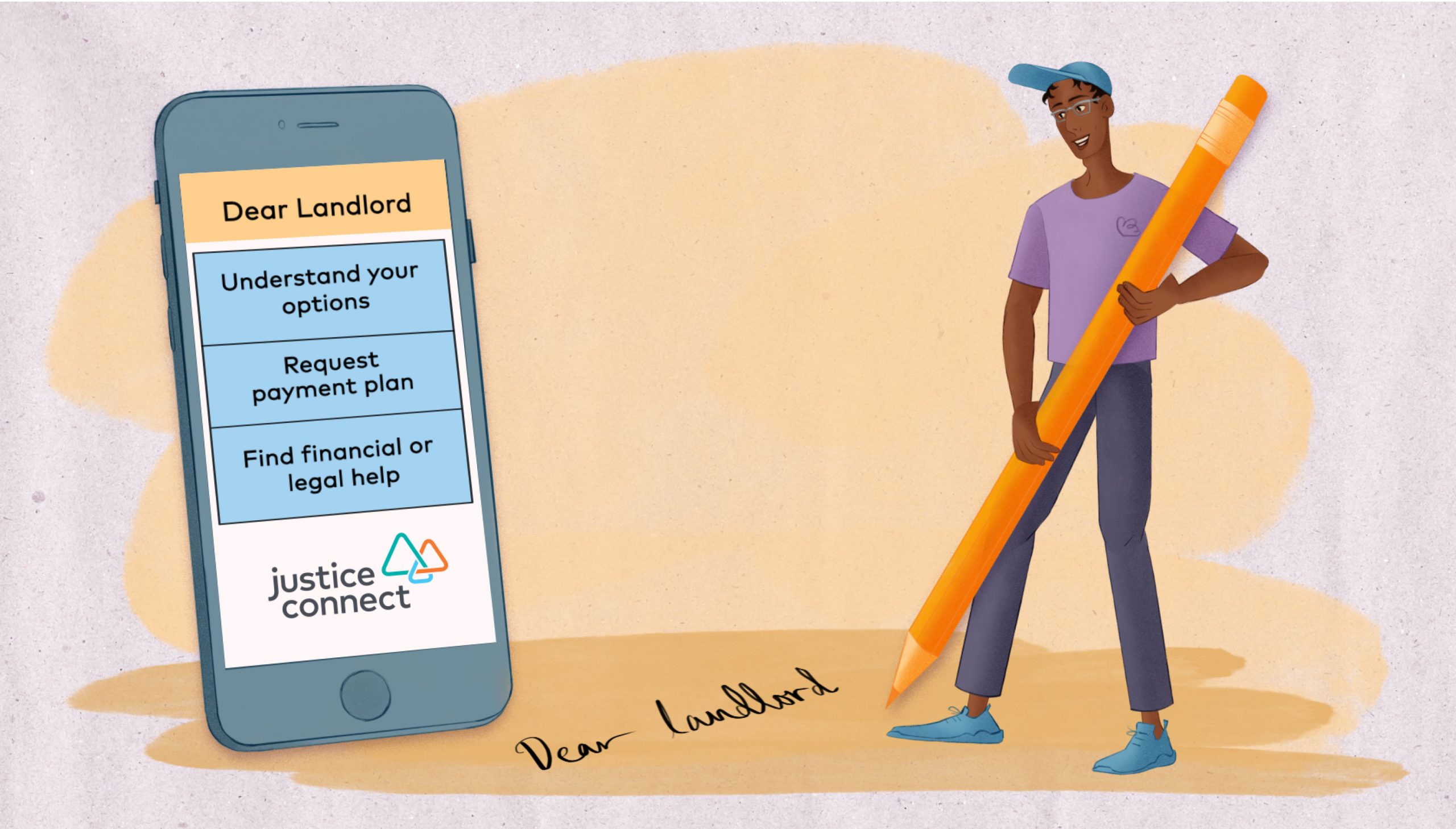 Dr. Gien says "Each year over 18,000 applications are made to evict Victorian renters for falling behind in rent. Financial insecurity is one of the main reasons that people face eviction into homelessness. Dear Landlord is an accessible solution at scale to help renters understand their rights if they are behind in rent, communicate with their landlord about their circumstances, and offer a payment plan to help them get on top of their arrears and stay in their homes."
Commenting on the Dear Landlord project, the Good Design Awards Jury said: "A brilliant example of the types of design work we want to highlight through these Awards. Great integration of all aspects from the identification of an area of opportunity/need, the iterative approach to design that allowed for testing and refinement with the target user, but doing all of this with an eye for what makes the delivery of the work scalable and more cost-effective at the same time. This strong human-centred design approach has resulted in a smart, accessible solution that meets renters' needs. Terrific project."
---
2021 MICHAEL BRYCE PATRON'S AWARD
The Michael Bryce Patron's Award honours Good Design Australia's inaugural Patron, the late Michael J.S. Bryce.
This Award recognises and celebrates the best Australian designed product, service or project in the annual Good Design Awards and is awarded to an entry that has the potential to shape the future economic, social, cultural and environmental aspects of our planet.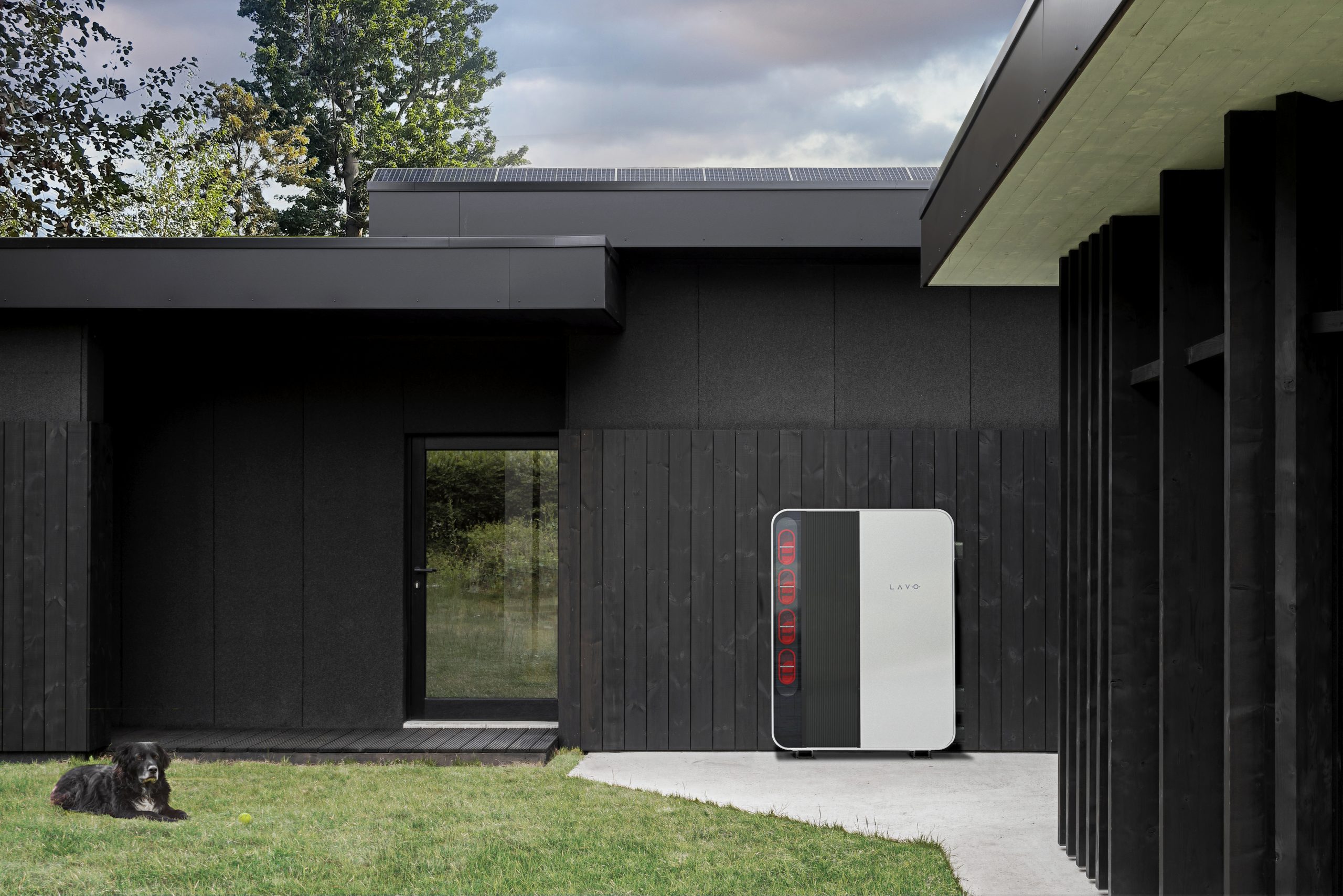 The recipient of the 2021 Michael Bryce Patron's Award is LAVO – Green Energy Hydrogen Battery. LAVO is the world's first integrated hybrid hydrogen battery that combines with rooftop solar to deliver sustainable, reliable, and renewable green energy for residential and commercial properties.
The product was designed by University of New South Wales – Hydrogen Energy Research Centre (Sydney), Providence Asset Group, Design + Industry (D+I), GHD, Varley Group, Ampcontrol, Evergen, Nedstack Fuel Cell Technology, Enapter and R&R Murphy and commissioned by LAVO.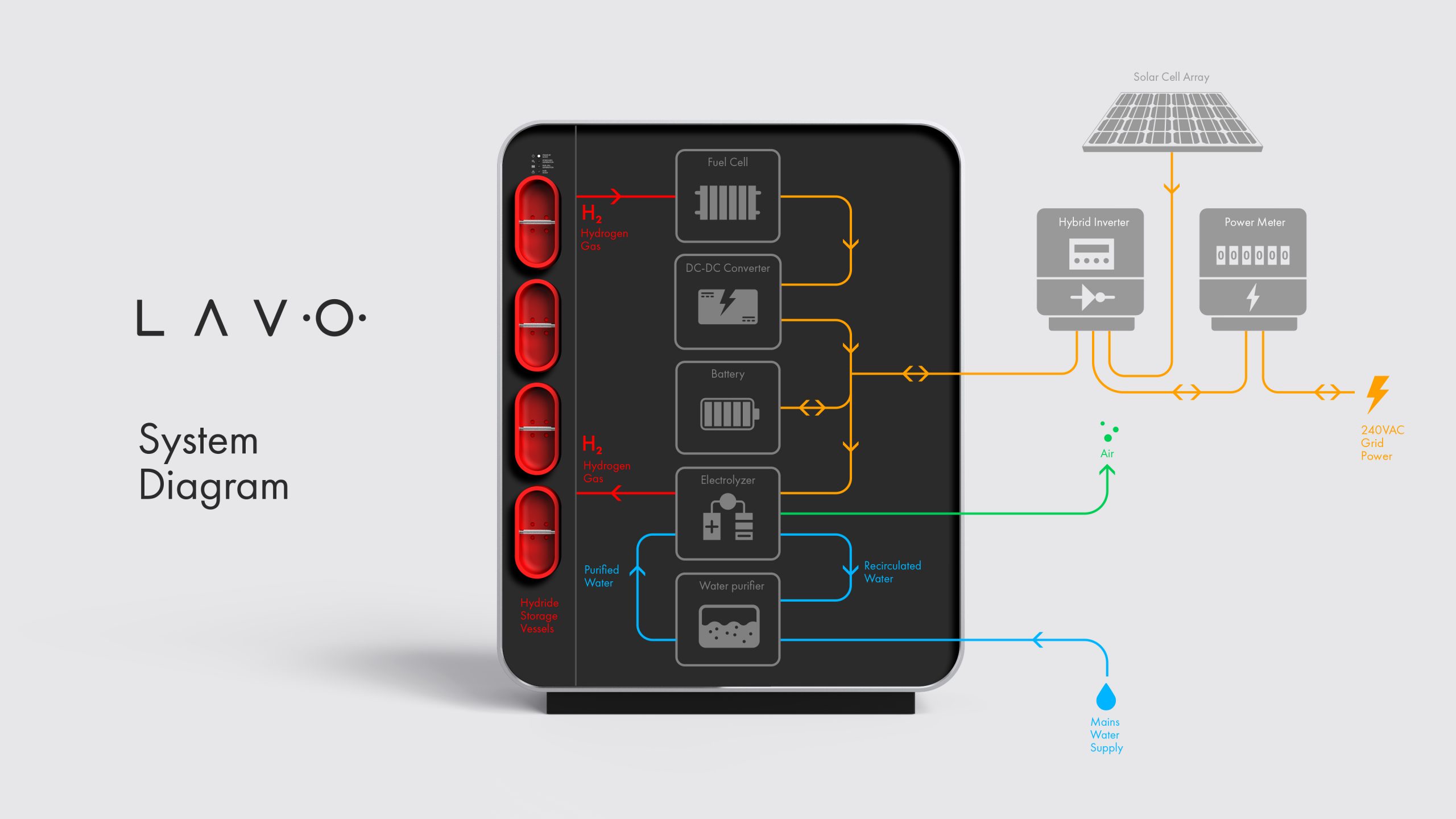 The hydrogen battery system works by drawing electricity from a rooftop solar array, using an electrolyser to split water into hydrogen and oxygen, storing the hydrogen in the LAVO Hydride vessels and dispatching this as electricity via a fuel cell when needed.
On receiving news of the Award, Murray Hunter, Founder and Chief of Design + Industry commented: "What great news, thank you. Particularly given the admiration I had for Michael and the significance of the Lavo project. This is an Award we will remember."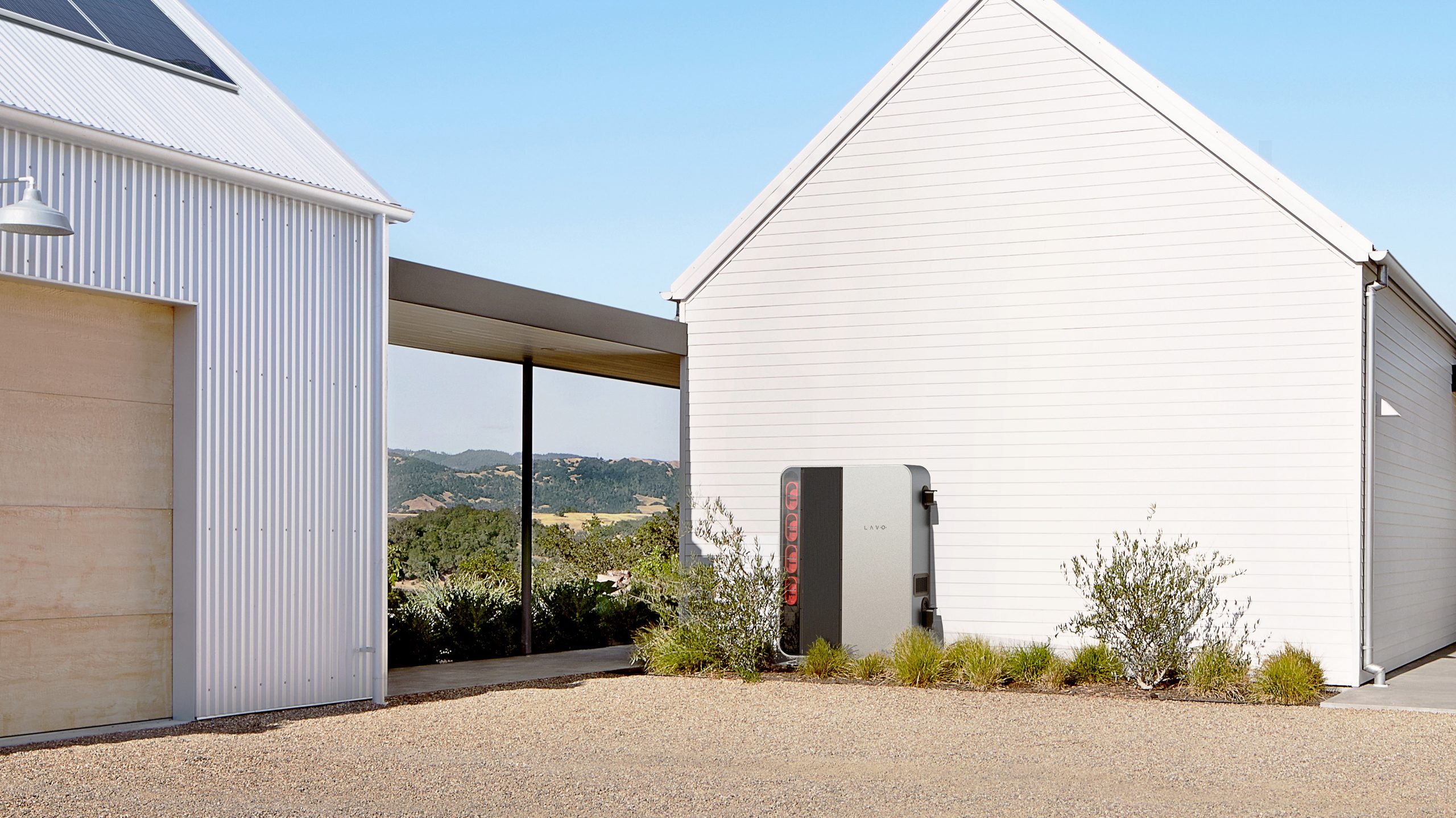 CEO of Good Design Australia, Dr Brandon Gien, said "Tackling a global energy crisis, this remarkable design innovation showcases what can be achieved through university and industry collaboration and is arguably one of the best examples of ground-breaking technology coupled with world-class Industrial Design. This product has the potential to be a global game changer in the energy market and I can't think of a more fitting accolade to recognise such an innovative and ground-breaking Australian designed and manufactured product."
---
2021 WOMEN IN DESIGN AWARD
Good Design Australia's Women In Design Award was awarded to Simone LeAmon, Hugh D.T Williamson Curator of Contemporary Design and Architecture – National Gallery of Victoria.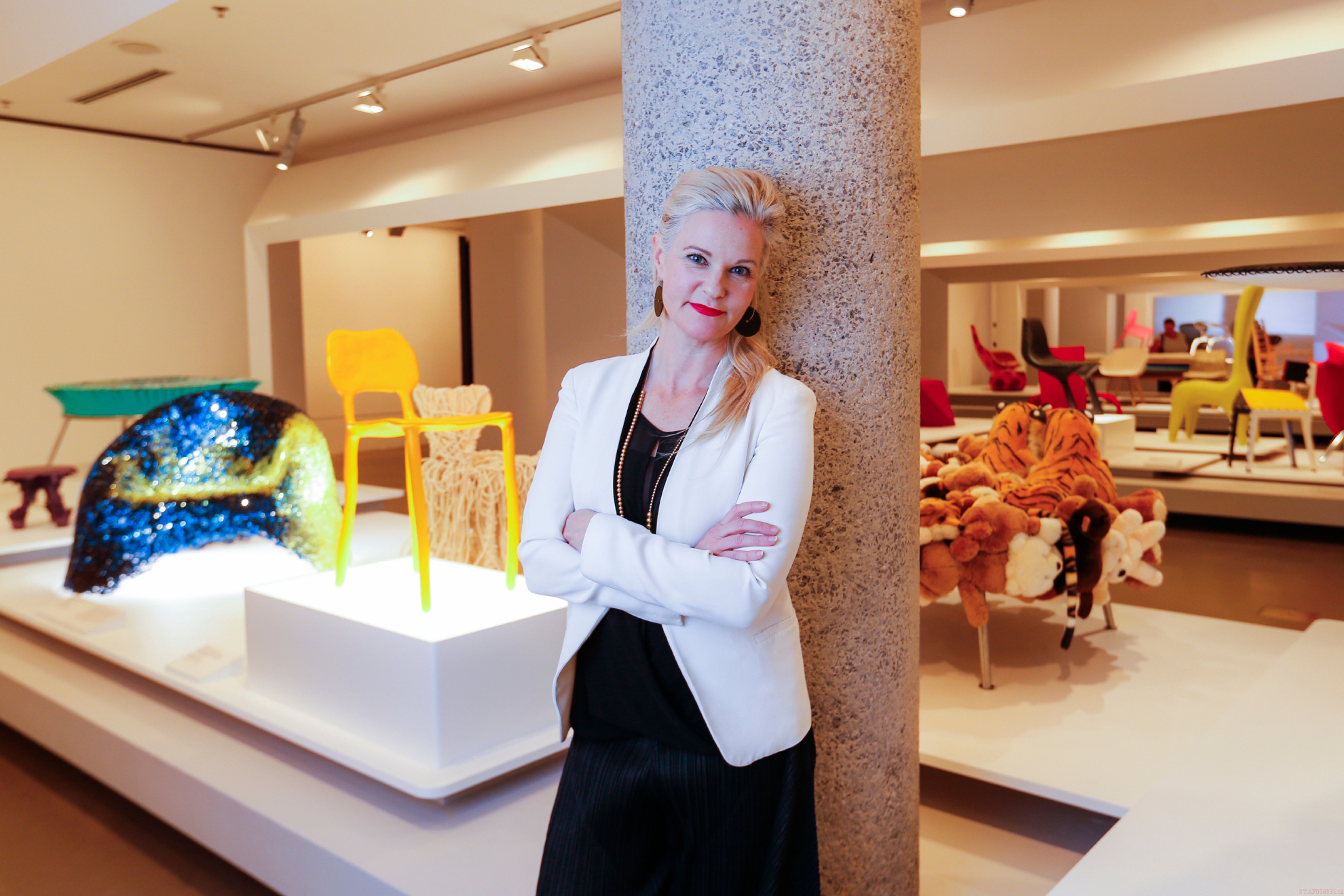 2021 marks the third year of this prestigious Award, created to address the significant gender imbalance within leadership roles in the design industry. Considering the stark figures coming out of the design industry with women barely accounting for 17% across executive leadership roles, the Women in Design Award seeks to recognise and celebrate women who have made significant contributions to the industry and hopes to encourage a more diverse and equal representation within leadership roles and in the design and creative industries in general.
A designer, design educator and curator, Simone LeAmon has established a career as one of Australia's foremost design professionals. Championing the importance of design and creativity, and the work of our creative communities for nearly three decades, her field of influence extends beyond our shores.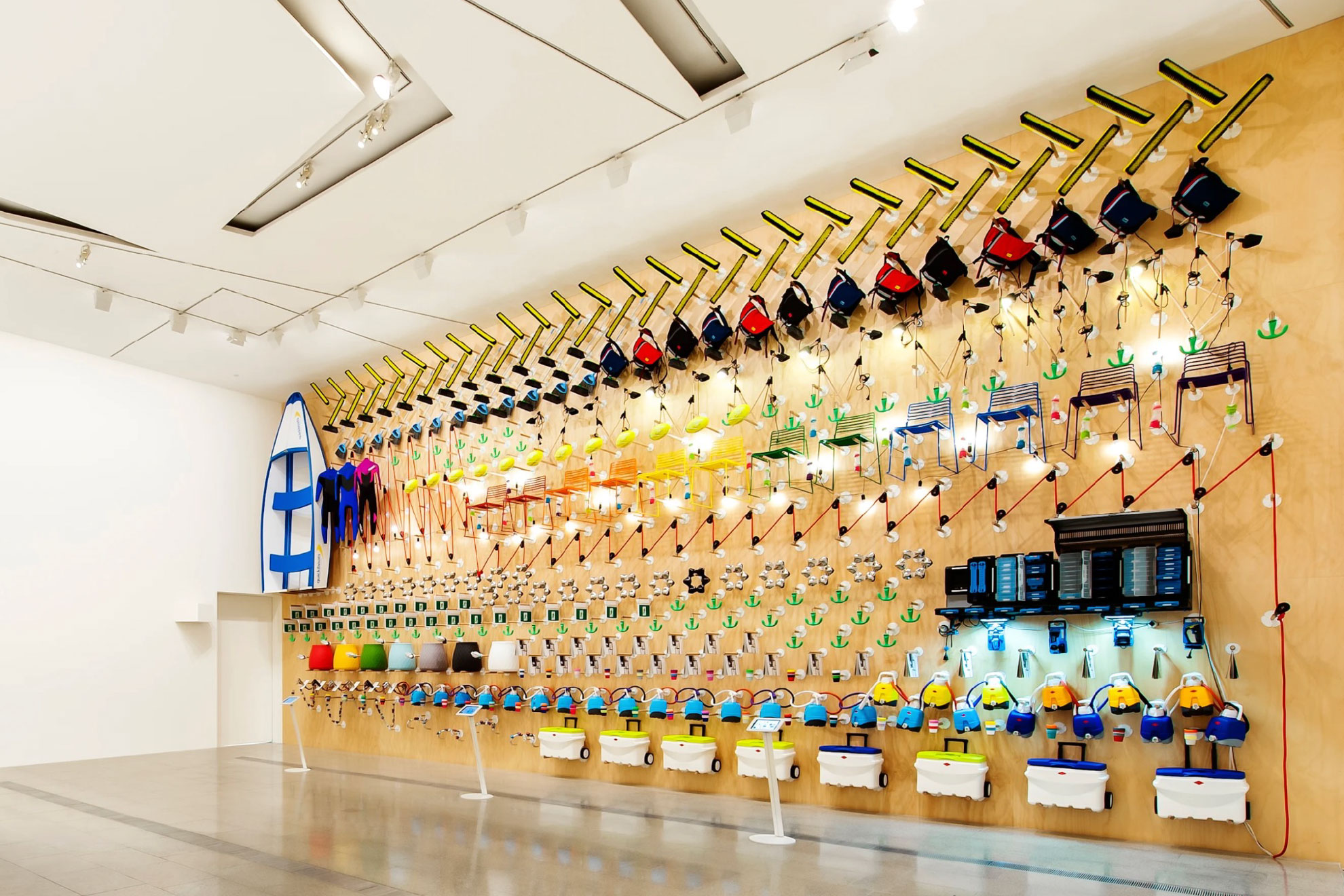 LeAmon's accumulated activities have brought her global recognition and significantly fostered vital understanding of the contemporary design scene in Australia in view of a broad international audience.
In 2015, LeAmon was appointed the inaugural Hugh D.T Williamson Curator of Contemporary Design and Architecture at the National Gallery of Victoria following two decades in design practice and education. The NGV department is the first of its kind for an art gallery in Australia and LeAmon has co-curated an extensive program of collecting, presenting and programming of Australian and international contemporary design with vigor, including the delivery of the annual Melbourne Design Week.
On receiving the Award, Simone commented, "I am honoured to receive the Good Design Australia's 2021 Women in Design Award. It is humbling to be recognised for one's contribution to the design sector. The vitality and prosperity of the Australian design community, its capacity to chart opportunities, unlock value for culture and enterprise, and deliver benefits for people, communities and the planet is my passion. Equally, is my desire to see women and people from diverse backgrounds both participate and be recognised for their good work in design. I hope this Award sets forth the thought – If she can do it, so can I."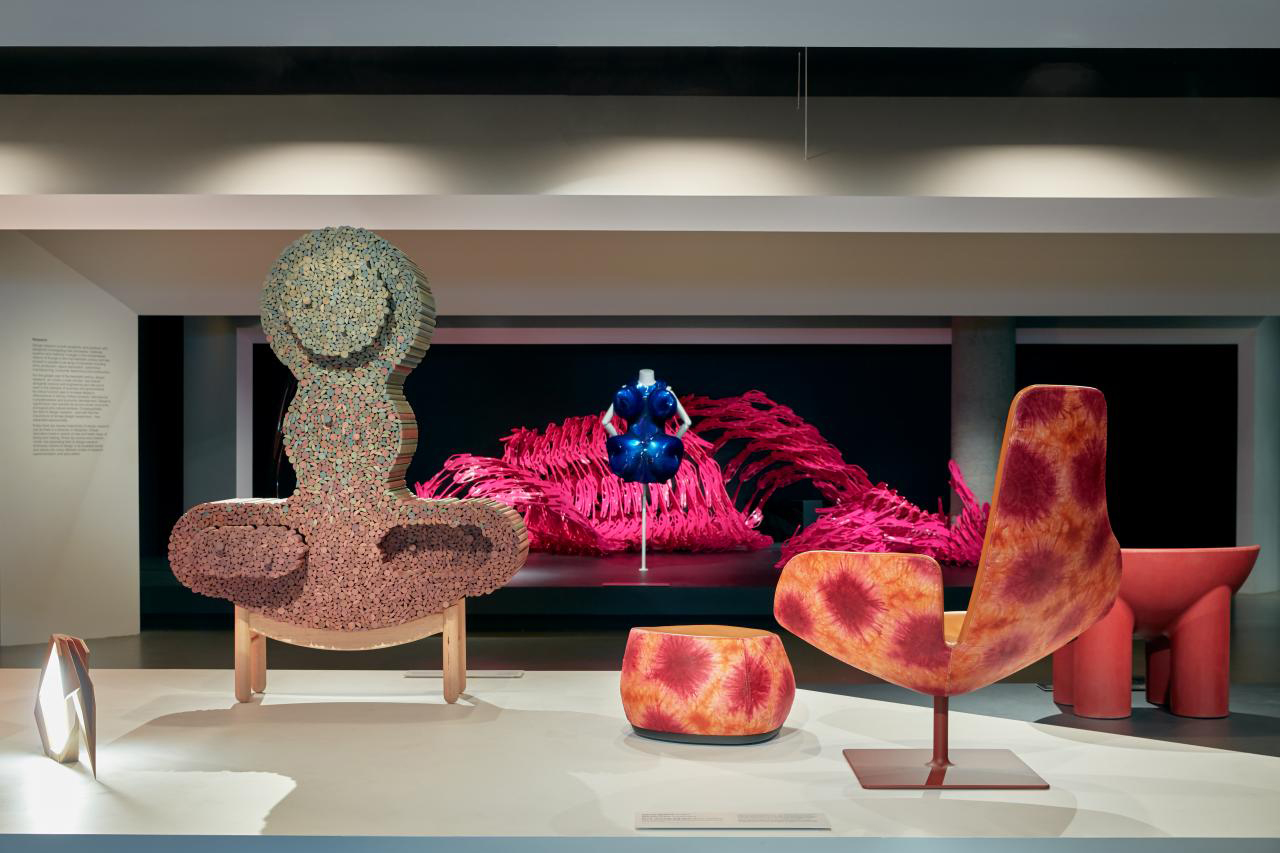 Always focused on community and elevating the capacities and networks of designers and women in design at all stages of their careers, LeAmon has lectured across the disciplines of industrial and interior design, contemporary craft and new media.
Since 1995 she has held positions at RMIT University, Monash University, Swinburne University, Box Hill Institute and Princess Nora University, Riyadh (20014- 15) where she delivered professional development training to staff, leading Saudi Arabia's first Industrial Design program for women.
LeAmon's role in fostering emerging design talent and the careers of Australian practitioners across Australia continues today through her work at NGV. She holds the position of Adjunct Professor in the School of Design and the Social Context at RMIT University.
LeAmon received her Bachelor of Fine Art (Sculpture) from Victorian College of Arts in 1993 and Master of Design (Industrial design) from RMIT University, Melbourne in 2004. Between 1996-99 she spent time at Workshop 3000 as workshop assistant for Australian designer and contemporary jeweller, Susan Cohn who she cites as a strong influence and mentor.
Dr. Brandon Gien, CEO of Good Design Australia said "The Women in Design Award was established in response to the significant gender imbalance within leadership roles in the design industry. We want to recognise women at the top of their field and celebrate women who have made significant contributions to the design industry to encourage more diversity moving forwards. I am thrilled that Simone has been recognised for her life-long passion and unwavering dedication to the design profession in Australia."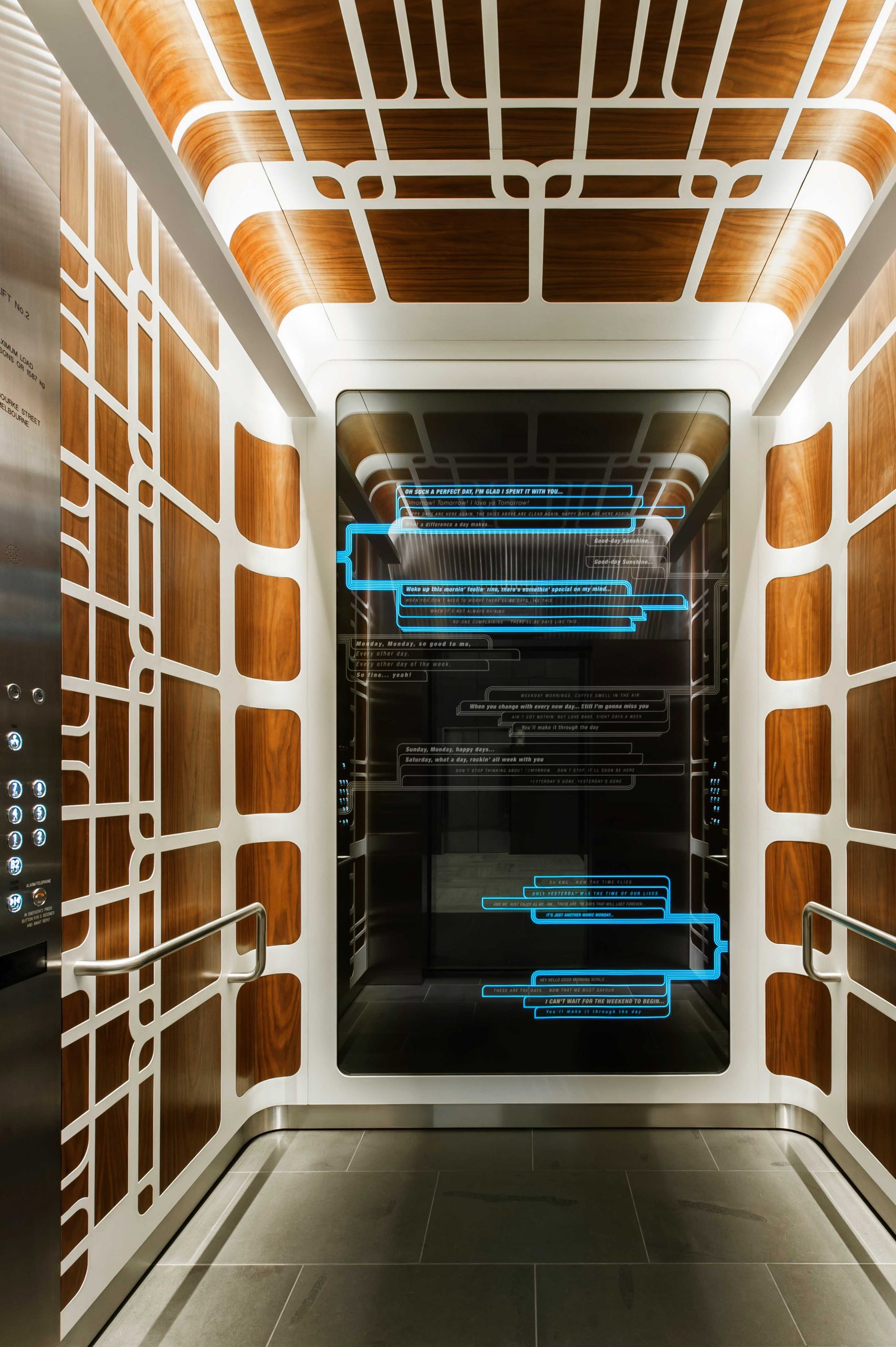 Reflecting the full diversity of her career in creative practice, LeAmon has co-founded two design studios, including n+1 equals interdisciplinary studio 1998-2003 with Charles Anderson and Simone LeAmon Design and Creative Strategy (2003-2015). Between 2013-16 LeAmon conducted a collaborative practice with architect Edmund Carter.
Simone LeAmon the creative is impossible to pigeon-hole, however she is particularly passionate about contemporary jewellery. Alongside her work at the NGV she maintains her own studio practice and invests enormous energy, outside of her professional responsibilities at the NGV, to nurture new talent. Her commitment has successfully bolstered and forged the careers of many emerging designers and opened new opportunities for artists to diversify their practices.
LeAmon's protean inventiveness has been applied to a vast array of commercial and cultural production, including product and furniture design, interior design, contemporary jewellery and speculative design.
Design outcomes frequently blend ingenuity and a meticulous sense of craftsmanship with her trademark flash of wit. Projects include the crescent design for the Australian Islamic Centre, Hobsons Bay, Vic, for Elevli Plus and Glenn Murcutt; Lighting products for Rakumba Lighting (Vic); Bespoke lift interiors for the Juilliard Group (Aus) and Melbourne Arts Walk masterplan and design for Arts Centre, Melbourne. Her witty and innovative Bowling Arm bangles are sold globally.
Between 2007-2010 Simone was the creative director for Australian manufacturer PLANEX and over her career she has been invited to present design concepts to international manufacturers including Oluce srl.
Exploring cultural values and social practices with rigor and insight, Simone's art and design work has been exhibited in numerous solo and group exhibitions internationally, including: Unexpected Pleasures, Design Museum London 2012; Freestyle: New Australian Design for Living, Triennale di Milano 2008; Anytime Soon, 1000 Eventi Milano 2005; Quiet Collision, Viafarini Gallery Milano and MOTO Showroom, Gertrude Contemporary Arts Spaces, Melbourne 2003.
In 2009, LeAmon won the National Gallery of Victoria's Cecily and Colin Rigg Contemporary Design Award, one of the most coveted accolades in Australian design.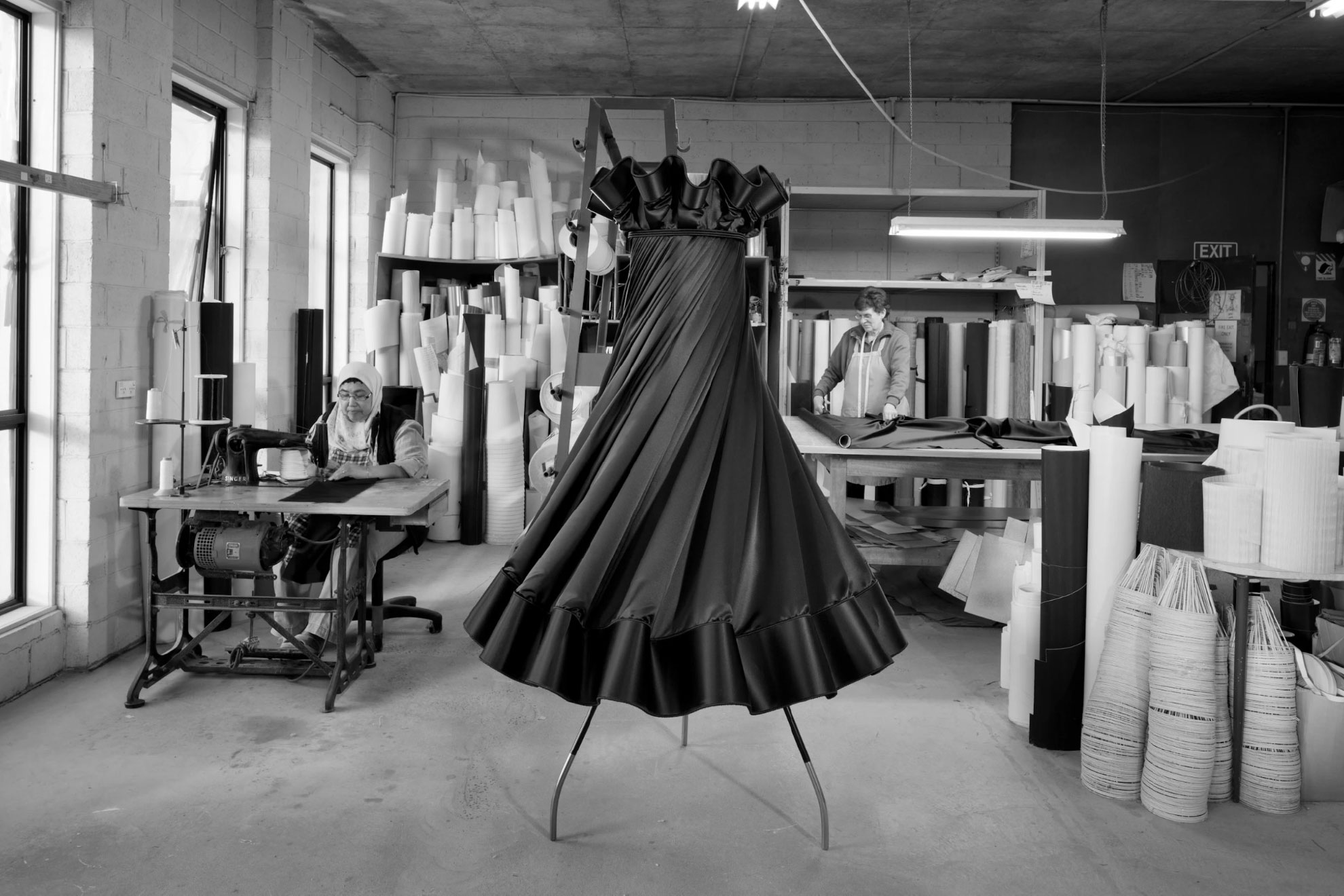 In 2011 LeAmon was awarded the Australia Council for the Arts, Greene Street Studio Residency, New York. In 2003 she was awarded the Australia Council for the Arts, Milan Residency. Her work has been profiled in notable international titles: Surface Asia (SGP), Interni (ITA) Mood (ITA), L' Arca (ITA), Intramuros (FRA), Mezonin (RUS), Indesign (AUST), Inside (AUST) and Curve (Australia). In 2007 Simone was included in the top 100 international designers to watch in design annual &Fork published by Phaidon Press.
Both inside and outside the institution LeAmon's contribution to design makes her one of the most remarkable people in Australian design. LeAmon has always had a particular interest in championing and elevating women in design. Her magnanimous and altruistic spirit – always lifting-up women around her is what makes her most deserving of this accolade.
LeAmon's support for women is perhaps most obvious through her survey of the NGV's existing design collection from between 1980 and 2017 – from that she curated Designing Women (2018-19) which included 80 works by 50 female designers. This was the first dedicated collection exhibition by a State Gallery on the work of female designers and has led to many new initiatives.
LeAmon's curatorial activities for NGV include exhibitions: History in the Making (2021); NGV Triennial(curatorium)(2017 & 2020); Lucy McRae: Body Architect (2019); Black Bamboo: Contemporary Bamboo Furniture Design from Mer (2019); Designing Women (2018); Lei it on: Contemporary lei and body adornment from the Torres Straits (2018); Creating the Contemporary Chair (2017); Art of the Pacific (curatorium) (2016); and, Rigg Design Prize (2015 & 2018).
In 2013 LeAmon was guest curator and co-exhibition designer for the design component NGV's groundbreaking exhibition Melbourne Now. The Design Wall installation culminated in 700 objects introducing 40 design projects from 21 Melbourne designers and manufacturers to the public – which also ensured strong representation of women. LeAmon has had an enormous impact on the principles and perspectives of one of Australia's most important cultural institutions and her work is widely recognised internationally.
---
DOWNLOAD HIGH-RESOLUTION IMAGES OF AUSTRALIAN GOOD DESIGN AWARD WINNERS HERE FOR COMMUNICATION DESIGN, ENGINEERING DESIGN, SOCIAL IMPACT, MICHAEL BRYCE PATRON'S AWARD AND WOMEN IN DESIGN AWARD