DR. JAN OWEN AM HON DLITT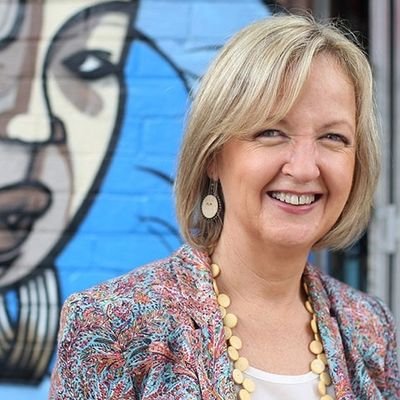 Patron
Jan works at the intersection of social policy and innovation, education and entrepreneurship. She has founded and led multiple organisations and collaborations in Australia and internationally and is a sought after global speaker and strategy advisor.
Her lifelong work and commitment to unleashing the talent of young people, driving social innovation and entrepreneurship, and transforming education has seen her recognised as one of Australia's 'True Leaders' in 2018 and the Inaugural Australian Financial Review and Westpac 'Woman of Influence' in 2012.
Jan has been awarded honorary Doctorates from the University of Sydney and Murdoch University in Perth and membership to the Order of Australia in 2000 for services to the Australian community.
Jan is the author of Every Childhood Lasts a Lifetime (1996) and The Future Chasers (2014).
PATRON'S MESSAGE
The story of Australia begins with the First designers, storytellers, architects and artists from the oldest surviving living culture in the world and I pay my respects to our First Nations peoples, the traditional custodians of this vast land and their elders past, present and emerging.
More recently, 2,400 yrs ago, the Atheans identified 3 chief virtues of the ideal form – it must be true and real, good and functional and beautiful in form.
As designers, we continue to seek to create things, systems and experiences that exemplify these virtues to expand, reveal, surprise, enrich and weave the connective tissue of our lives and our communities.
In my world of social innovation, young people are seeking new solutions and designing new systems to address the existential crisis of their generation – that of sustaining the planet and building a more inclusive and connected world.
Co-designing the future has become a global imperative as a new generation of designers seek to reach across sectors, disciplines and geographies to solve wicked, intractable problems and explore who we could yet become in the search of the best version of ourselves.
I doubt there has ever been a more exciting time to be a designer with the power to tell stories, change conversations and to make the world better day by day.
Good designers have always been human-centred. Today co-design which is people-powered and accelerated with technology to unleash our imaginations is increasingly taking centre stage with a new set of skills and tools which democratize design.
There has never been a more important nor powerful time to be at the dawn of design for a new century.
DR. JAN OWEN AM HON DLITT
Patron
Good Design Australia