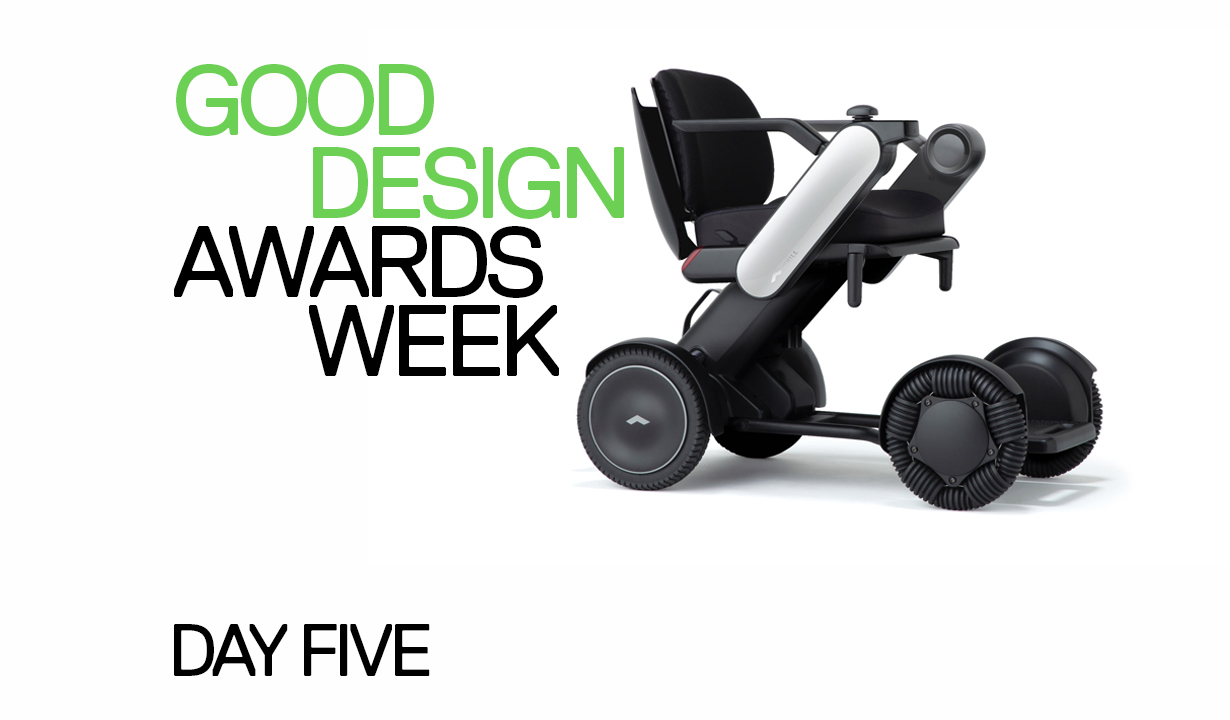 GOOD DESIGN AWARDS WEEK – DAY FIVE
Published on: 14 October 2021
Share
AUSTRALIAN GOOD DESIGN AWARD OF THE YEAR – GOOD DESIGN AWARD FOR SUSTAINABILITY – GOOD DESIGN TEAM OF THE YEAR – AUSTRALIAN DESIGN PRIZE
---
2021 AUSTRALIAN GOOD DESIGN AWARD OF THE YEAR
The WHILL Model C2 Personal Mobility has won the country's most prestigious and coveted international design award – the 2021 Australian Good Design Award of the Year.
WHILL was created with the goal of building a platform for short-distance mobility, by providing people with access to an innovative and well-designed personal mobility solution that can be used comfortably, whenever and wherever it is needed.
Their mission, through this solution, is to create a seamless connection between existing transportation infrastructure and large facilities. By introducing a new style of short-distance travel, WHILL's vehicles are the last piece of transportation that no other means of transportation can provide.
The Model C2 vehicle provides individuals with the freedom to pursue adventures otherwise unattainable in alternative mobility transportation. With an 18km range and a speed of 8 km/hr, the device allows individuals to drive across town, through airports, museums, beaches, hiking trails, and more.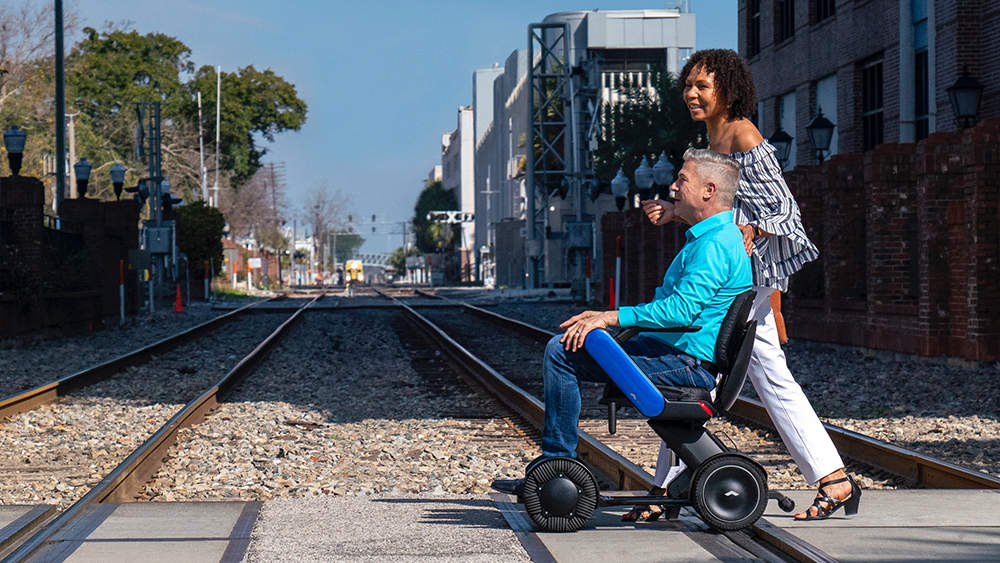 The ergonomic controller provides all-day comfort and encourages users to effortlessly climb over obstacles up to 5cm in height, with powerful motors and large front omni-wheels. WHILL aims to transcend a company that just makes personal mobility devices, into a provider of innovative mobility solutions.
The annual Australian Good Design Awards program is the nation's highest design honour and has been recognising and rewarding excellence in cutting-edge design and breakthrough innovation since 1958.
The Awards recognise design excellence across broad sectors and industries and cover everything from the design of products we use each and every day, the services we interact with, the places and spaces we occupy, to the design of the processes and systems that underpin business, industries and economies right through to projects in the social innovation space.
The program celebrates the best in design and architecture across 12 main design disciplines spanning more than 30 categories. The 2021 Awards involved more than 70 design experts from Australia and around the world who evaluated a record 930 applications.
All entries in the Awards are evaluated against criteria for Good Design (has it been professionally designed?), Design Innovation (is it innovative and ground-breaking design?)
CEO of Good Design Australia and Chair of the Awards, Dr Brandon Gien, said "The panel of domestic and international judges were incredibly impressed with the potential impact WHILL could have across a variety of sectors to improve mobility outcomes for people all over the world.
This product has the opportunity to create a long-lasting impact across the globe. We are experiencing a global ageing population, particularly in Australia, and a product such as the WHILL Electric C2 has the power to dramatically improve the livelihoods of this demographic and allow them the freedom to do the things they love. Importantly, it exceeds expectations with respect to our three overarching criteria for design excellence: Good Design, Design Innovation and Design Impact. The WHILL Electric C2 was simply a stand-out design innovation this year and joins a fraternity of other top award winners including Tesla, Blackmagic Design, Cochlear, Caroma and ResMed."
---
2021 AUSTRALIAN GOOD DESIGN AWARD FOR SUSTAINABILITY
Honoured with the coveted Australian Good Design Award for Sustainability was The Puntukurnu Aboriginal Medical Service Newman Clinic Healthcare Hub, designed by ​​Kaunitz Yeung Architecture and commissioned by Puntukurnu Aboriginal Medical Service.
The PAMS Healthcare Hub Newman is the first primary healthcare facility of any type to be constructed in Newman, 1,200 kilometres north of Perth, to provide central healthcare services to the many communities in the Western Desert of Western Australia. The town, with a majority Aboriginal population, is the main town in the Shire of East Pilbara, with a population of 15,000. The project services the entire region with a particular focus on the local Martu and Nibali Aboriginal people. For the first time, Aboriginal people will have access to community-controlled and culturally appropriate health services with the Newman establishment.
The project required a best practice regional primary health care facility to be the physical embodiment of the client ethos, placing wellness at the centre of the community. Newman is community-focused, connected to Country, by incorporating culture and providing high standard care. The clinic includes general practice, child and maternal health, dental treatment and allied health facilities for visiting clinicians from Perth. The primary aim of this clinic was to minimize the large cost and negative mental health impacts of the Martu and Niaboli people leaving their country and family for treatment in Perth, by providing them with healthcare services in their region.
The architect spent significant time in these communities over many years, which facilitated iterative consultation and a genuine co-design process with the community and specific user groups. Importantly, it enabled impromptu 'yarning', the process in which respectful relationships are built and to preserve and pass on cultural knowledge, enabling all voices to be heard.
The result is a fine-tuning of the architecture that resonates with the community, enriching the architecture by making it subtly more appropriate to people, place and culture.
The[1] [2] building is predominantly rammed earth, with the original building material abundant, free and sustainable. The earth used for the project came completely from the site, reducing the embodied energy of the building, which would have otherwise been clad in manufactured materials transported from Perth or concrete. However, its value to the project is much more profound than this. Rammed earth creates a human and intuitive connection to its place. The material is similar to it's country, reflecting different light and absorbing rain, which has been extremely significant for Aboriginal people. The landscaping ecologically repairs the degraded site with endemic species and shades the building. Additionally, Newman features a 150kW rooftop photovoltaic array. As a region with 330 days of sun a year, the solar is anticipated to provide 100% of the building's electricity when the sun is shining, as well as increasing the photovoltaic capacity of the Newman postcode by 13%.
The Good Design Awards Jury commented: "The clinic places the community at the center of health delivery, whilst providing additional clinical space focused on the acute health issues of the community. The strategic plan is focused on community and inclusion with the aim of increasing presentation rates to improve preventative health. Newman is a place that puts wellness at the centre of the community."
Dr Gien says, "The architectural output of this development is imperative, it is required to enable a state-of-the-art facility that is connected to people, Country and culture. In this way, Newman will support high levels of care whilst being imbued with humanity and embraced by the community."
---
2021 GOOD DESIGN TEAM OF THE YEAR
The prestigious Good Design Team of the Year Award has been awarded to Blackmagic Design.
For over 35 years, Blackmagic Design has been creating the world's highest quality video editing products, digital film cameras, live production switchers and real time film scanners for the feature film, post-production and television broadcast industries.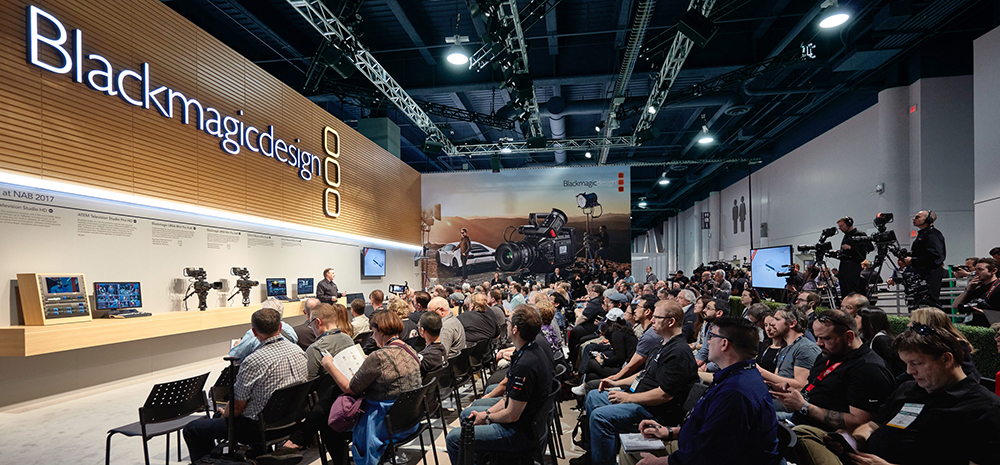 Grant Petty, Founder and CEO of Blackmagic Design said, "This Award validates the ongoing excellence the Blackmagic Design Team achieves on an everyday basis and makes me proud to work with such talented individuals. It is an honour to accept the 2021 Good Design Team of the Year Award from Good Design Australia."
CEO of Good Design Australia, Dr Brandon Gien commended the Blackmagic Design Team on receiving the Award, "Everything Blackmagic Design does, from the innovative products they design, their approach to service design, digital design, engineering design and experience design is meticulously considered and executed from the user perspective. They are the quintessential Australian success story and design is not only in their name, it's embedded deep into their DNA and their team culture. We need more design-led businesses in Australia like this who are setting the global benchmark for others to follow. I'm thrilled they've been recognised with this honour."
Blackmagic Design's Decklink Capture Cards launched a revolution in quality and affordability in post-production, while the company's Emmy™ award-winning DaVinci colour correction products have dominated the television and film industry since 1984.
Blackmagic Design continues groundbreaking innovations including their 12K Image Sensor, ATEM Advanced Panels, Resolve Editors, Desktop Consoles as well as in a variety of professional Camera equipment.
Blackmagic Design products have been used to produce a multitude of feature films, including Rocketman, Avengers Infinity War, Deadpool, Jurassic World, Captain Marvel, as well as major television shows including Ozark, Game of Thrones, American Horror Story, and The Big Bang Theory.
---
2021 AUSTRALIAN DESIGN PRIZE
Recognised with the 2021 Australian Design Prize was Ros and John Moriarty.
The Australian Design Prize was established to recognise individual designers who are making or have made, a significant impact in Australian design over the course of their career.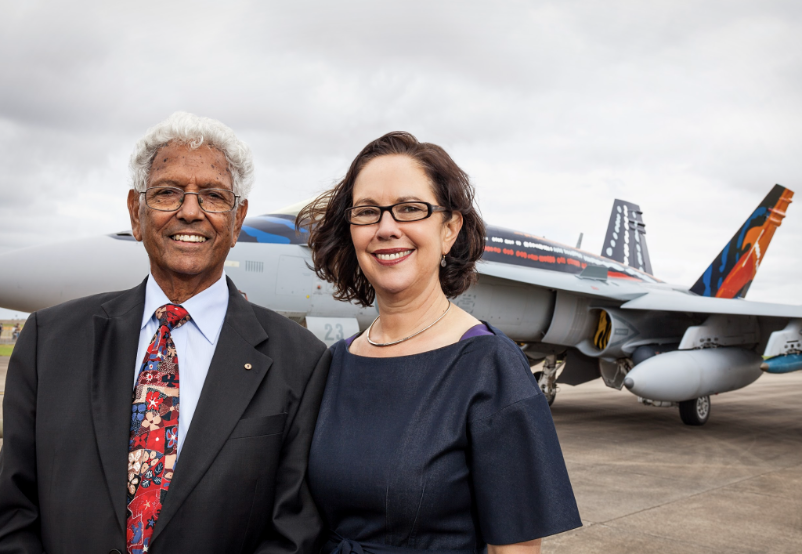 There are few designers who have made such a contribution to Australian design as Ros and John Moriarty, recipients of the 2021 Australian Design Prize.
Since 1983, the Aboriginal-owned and founded design and strategy agency Balarinji, has honoured culture, community and Country with its award-winning design products, projects and campaigns.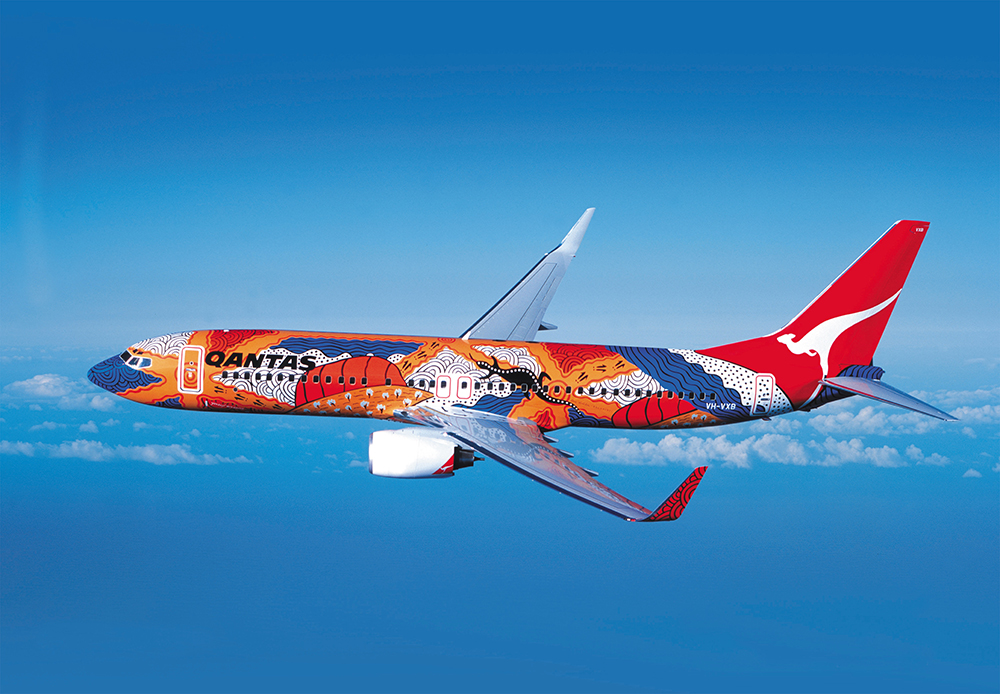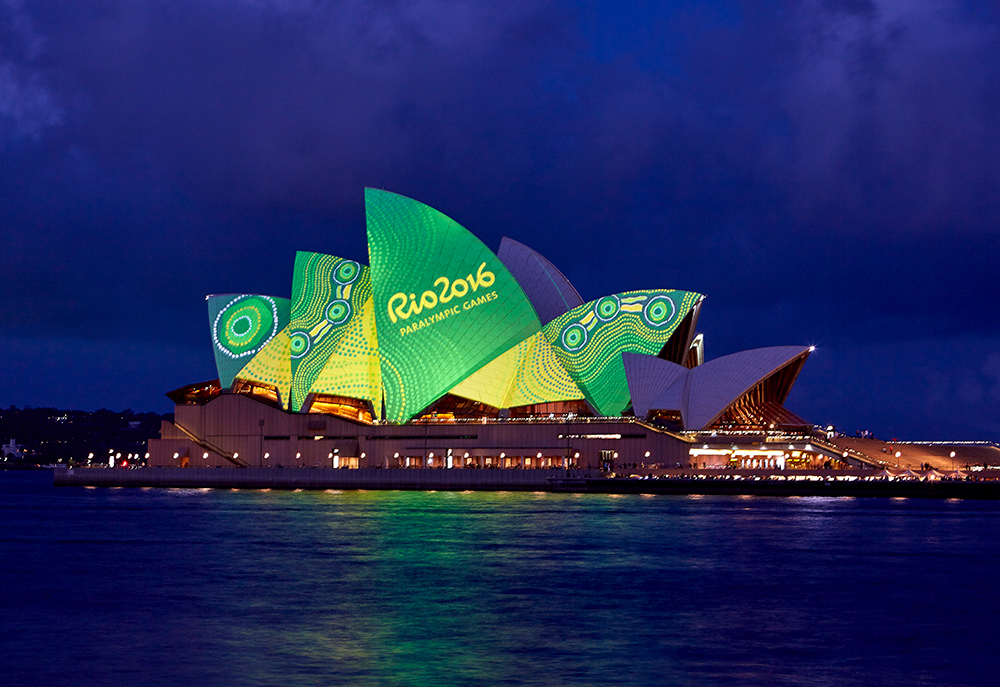 From their Qantas Flying Art Aircraft series to the Townsville Jezzine Barracks Redevelopment, the Australian Good Design Award Winning Burwood Brickwoods public art installation to the 2016 Rio Paralympic Games uniforms, their iconic work speaks with an authentic voice, resonates with power and passion, and is designed to deepen understanding and respect for Aboriginal Australia and Indigenous design.
Balarinji Co-Founder and Chair, Yanyuwa man John Moriarty AM, says, "We could never have imagined when we started out nearly 40 years ago, that our desire to celebrate our children's belonging to my Yanyuwa people as well as to mainstream contemporary Australia, would grow to resonate so strongly as a contribution to our nation's design identity."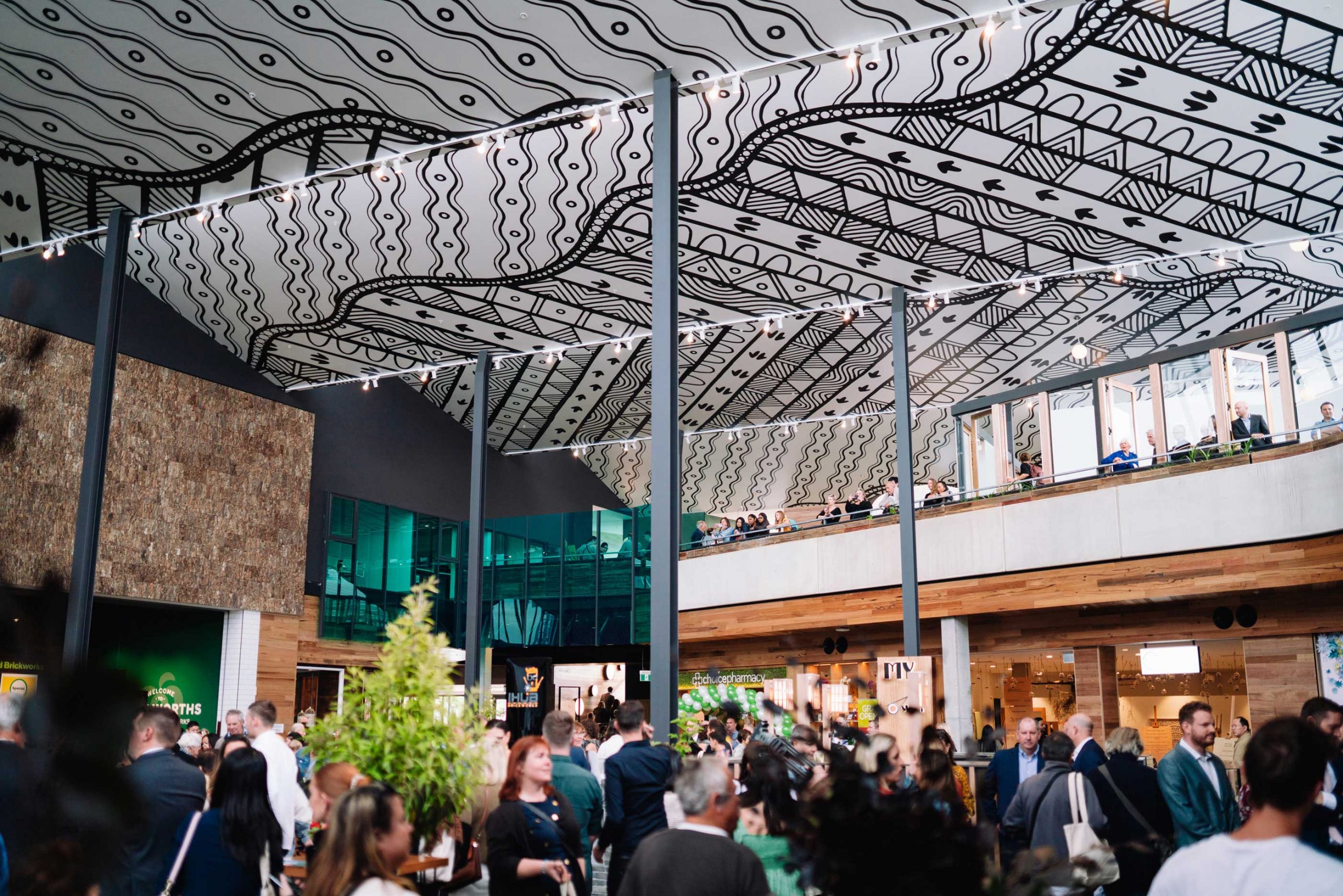 Encouraging engagement with Aboriginal people, culture, art, stories and identity through design is their legacy, and we hope this lives on for centuries to come.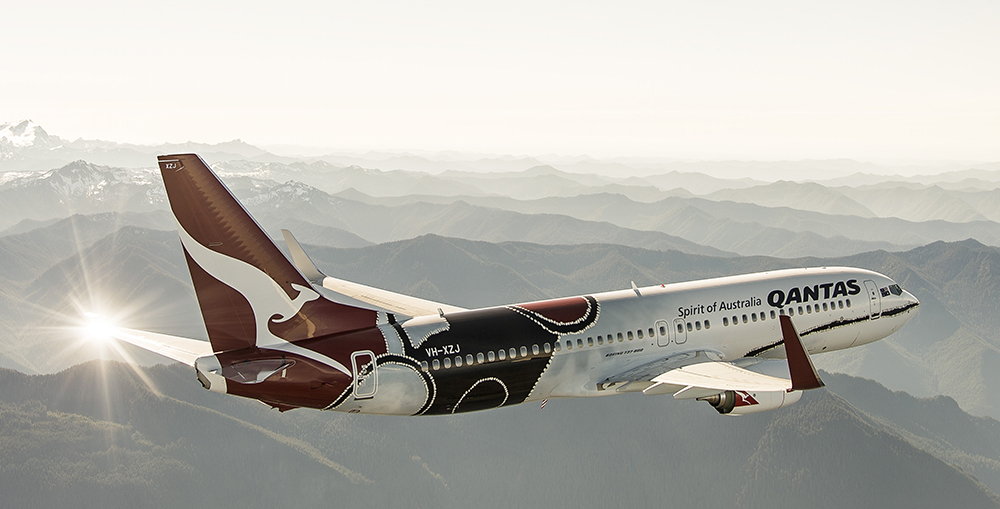 Ros Moriarty says, "The thing I'm proudest of is the opportunities Balarinji creates, with our partners and clients, to give voice to Australia's rich Aboriginal narrative. Whether we're illuminating the work of a globally significant Aboriginal artist on the latest Qantas 787 Dreamliner, deeply embedding local Aboriginal stories in major public infrastructure, or inspiring the dreams of young creative professionals who work with us in the city, the Country or the bush, these are voices who enrich us all as Australians, and create a different legacy of place for the future."
CEO of Good Design Australia, Dr. Brandon Gien, says, "One of our Jury members described Ros and John as national design treasures – I couldn't agree more. We are deeply honoured to recognise their life's work with the Australian Design Prize. It was a highlight of my career to share this news with them both. Looking at their vast body of work over the years makes me even more proud to call myself an Australian designer."
---