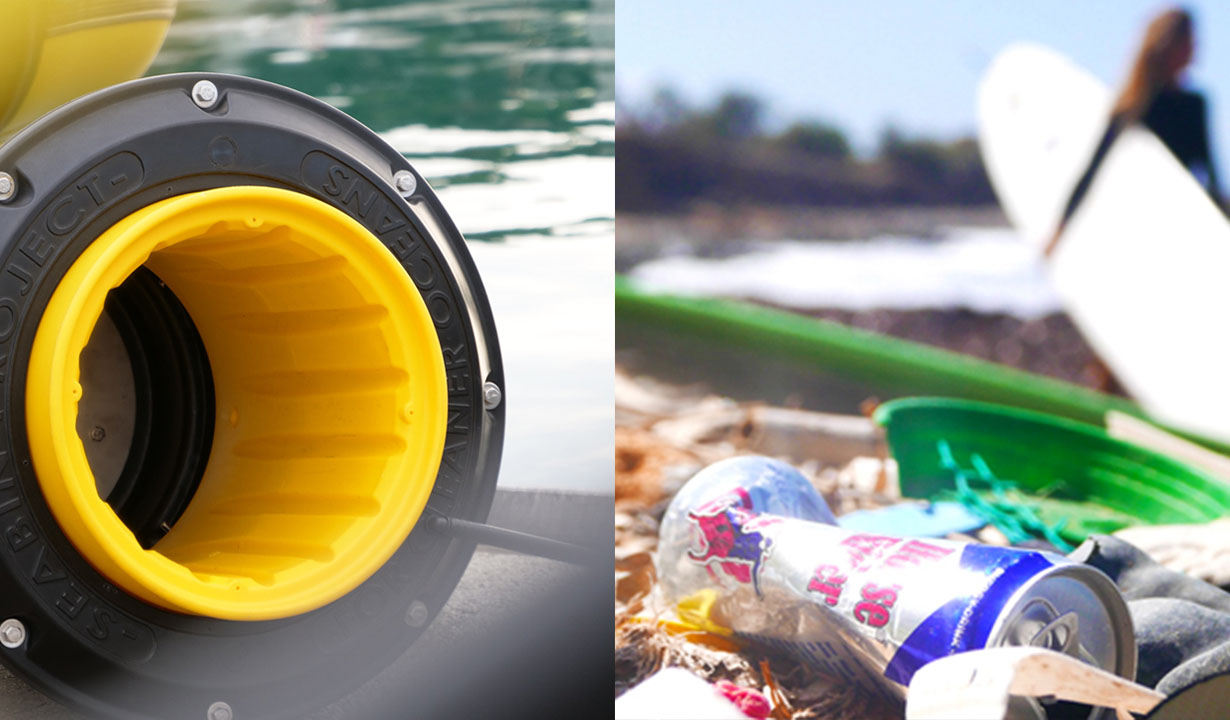 Investing in cleaner oceans
Published on: 25 February 2020
Share
Good Design Award-winning Seabin raises $1M in equity crowdfunding.
Aussie ocean-cleaning startup Seabin has smashed its minimum equity crowdfunding target, raising $1 million in investment in just four days. Ocean cleaning start-up, Seabin Project, officially launched public offers for the 'Public for Purpose' campaign. Within 4 days of launching on equity crowdfunding platform Birchal, 661 members of the public invested and exceeded the company's minimum goal of one million dollars for their first phase scaling. The goal is now to hit the $3 million maximum target before the 19th March for full scaling of the company, operations and the technology.
New waste sector means new investment opportunities.
Smart waste management is a sector which has endless opportunities in smart and urban cities. The advanced technology has provided endless solutions and improved conventional methods like never before.
The Seabin is currently installed in 53 countries. Howth, a harbour based village in Dublin, Ireland has gone one step further in adopting the Seabin technology for the water and "solar smart bins" on land in an effort to be more efficient with waste leakage.
The Seabin smart tech's attention has not stopped there, In a blog post last Friday the world's largest tech company, Microsoft, commended Seabin's "Profit For Purpose" business model, combining education and technology to not only remove plastics from our oceans, but prevent them from entering in the first place.
Microsoft also acknowledged the Seabin Project, along with 2 other start-ups, as examples of one of the most important innovations of the past decade: "The growing recognition that building a business can be a powerful way to be a force for progress to benefit people and the planet. It's an idea that has been gaining momentum," says Jean-Philippe Courtois Global Sales, Marketing and Services for Microsoft International.
This Microsoft campaign article is further reinforced by Good Design Australia including the Seabin smart tech in the top 10 designs of the decade.
"Every year, the Good Design Awards attracts the best in design and innovation from across Australia and around the world.  With the 2020 Good Design Awards open for entry, we assembled our Top Ten Designs of the Decade to celebrate the next decade of impactful design. To compile the list, we evaluated past Good Design Award-winning projects based on the long-lasting positive impact they will have on shaping our world for the better," said Dr. Brandon Gien, CEO of Good Design Australia.
Milestones are being met and surpassed by the team at Seabin Project who to date have not brought on any Series A Capital and relied on slow organic growth to meet their targets.
"Raising this first $1M in such a short space of time is by far the largest milestone yet for the Seabin Project. We now have had buy-in from over 950+ investors and this much-needed capital is set in place for our first phase of scaling. The initial capital raised will be injected directly into the reshoring of our manufacturing and IP to Australia," says Seabin Project CEO and Co-Founder Pete Ceglinski.
"A huge thanks to our new shareholders for their ongoing support. In 2015, we handed out hats and stickers to crowdfund working capital and we have always felt a debt of gratitude for this. So now, we are offering equity instead of hats and stickers," concluded Mr. Ceglinski.
The Seabin Project has partnered with the Australian equity crowdfunding platform Birchal aiming to raise AUD $3M through public investment to scale production and operations, maximising the market opportunity available with offers closing on the 19th March, 2020.
Birchal and Pozible co-founder Alan Crabbe believes that the Seabin Project campaign will only grow from here, "With the regulation changes, purpose-driven companies like the Seabin Project can involve their community and fans like never before," stated Mr. Crabbe. "Tackling the issue of plastics in our oceans is huge and requires a strong team and passionate following. Clearly, Seabin has both, and with 950+ new owners and $1.1m+ raised so far, the future's looking bright for Seabin Project and of course our oceans too," ended Mr. Crabbe.
Seabin's community-driven "profit for purpose" business model has enabled Seabin to build a large community of supporters, this equity raise will further secure a loyal shareholders base that can leverage opportunities when approaching high-level decision makers.
"We have just seen the first example of a Seabin investor on Instagram messaging City of Sydney, Lord Mayor Clover Moore to support the Seabin Project with funding and city trials. Seabin is looking to amplify examples like this in the aim of fast-tracking government relationships," concluded Pete Ceglinski.
Visit Seabin Projects Public For Purpose Campaign page and register your interest: https://www.birchal.com/company/seabinproject  
Click here for high-resolution images of the Seabin in action
For further comments or to interview Seabin CEO and Co-Founder, Pete Ceglinski please contact Luke Dean-Weymark from Compass Studio on 0412 356 727 or luke@compasscreative.com.au 
Additional Information:
Seabin smart tech daily impact includes
  860+ operational Seabin units (current).
  52 countries (current).
  500+ million litres of water filtered each day for microplastics, oil and more.
  Approx. 3.6 tons of marine litter and floating plastic prevented from entering our oceans each day.
—
Always consider the general CSF risk warning and offer document before investing.