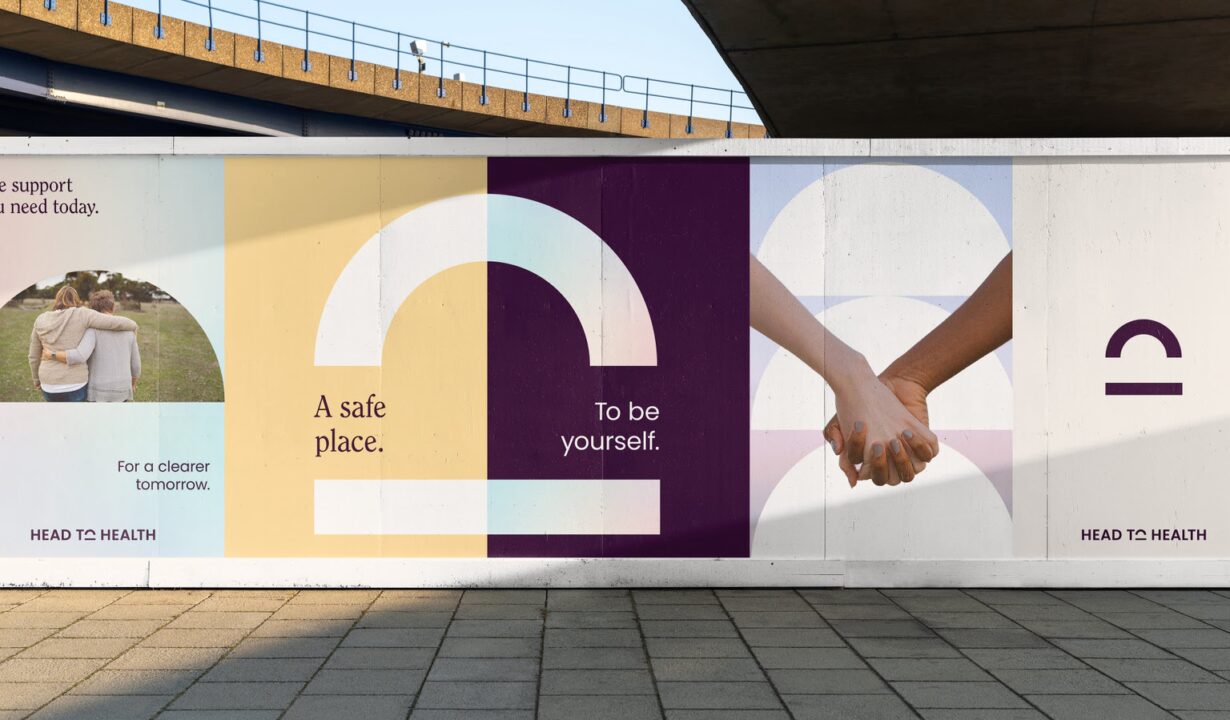 Designing for Australian Mental Health
Published on: 22 August 2023
Share
Throughout their lifetime, over two in five Australians (aged 16 – 85) will experience mental illness. To combat this, thoughtful designers have been working hard to revolutionise the mental health space. They've proven that through technology, creativity and compassion, design can be used to aid in the prevention, education and treatment of mental illness. 
Design in the mental health space is empathetic and uses innovation to drive social well-being. It's a niche that exists at the intersection between a life-changing idea and the people it hopes to help. Designers in the mental health space should seek to understand what people need, ensuring their work is intentional and well-researched. From the layout of a therapy platform, to the architecture of a treatment facility, every choice has the power to create a sense of belonging. 
Keep reading to discover designs that are helping to end the stigma around mental illness and improve patient experiences.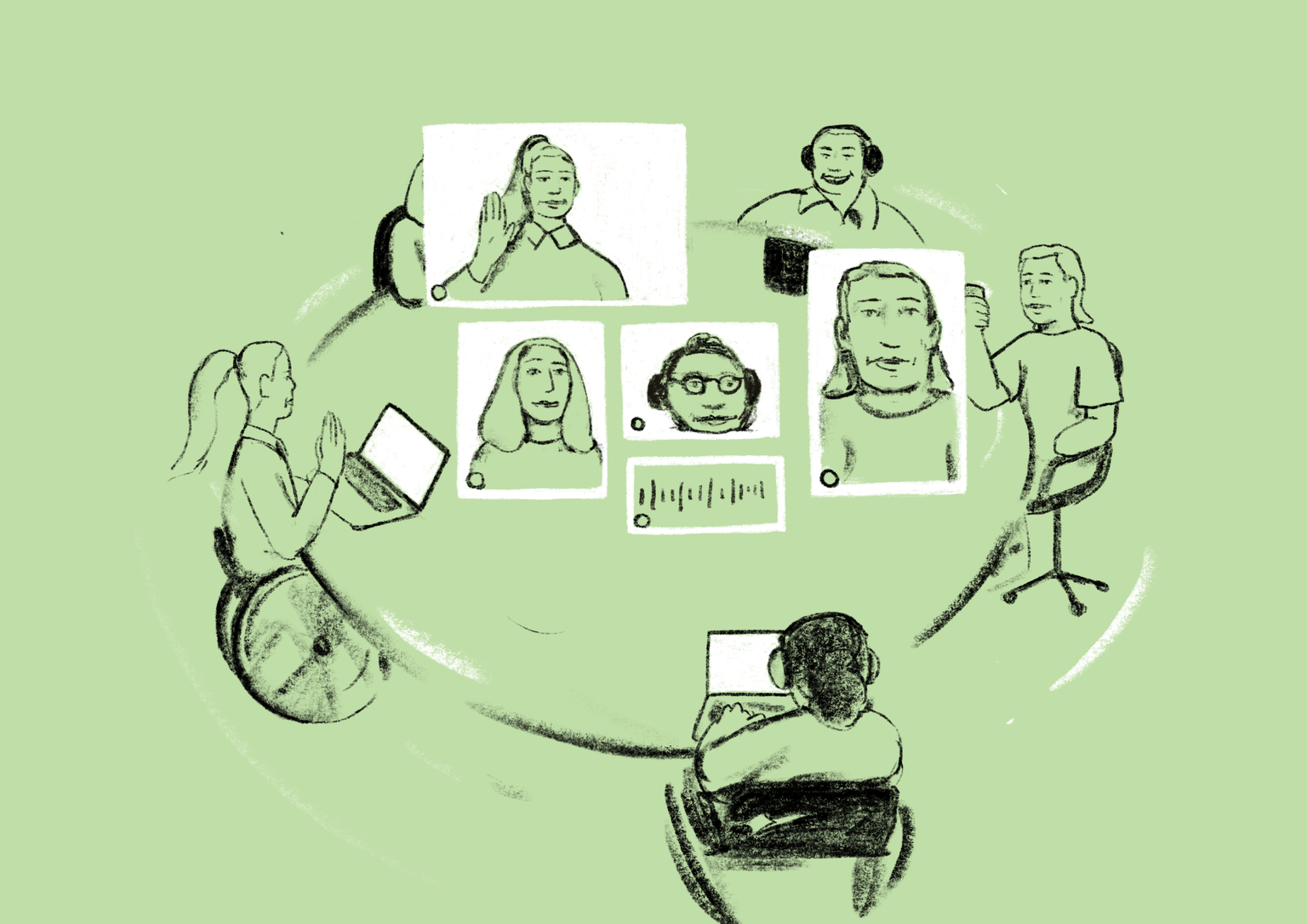 ---
The power of co-design
Co-designing seeks to involve users in the design process – designing with them, not for them. This results in holistic solutions that are based on comprehensive research instead of stereotypes. When it comes to co-designing for mental health projects, designers can collaborate with patients and care workers to ground their work with purpose and accountability. This collaboration may include target users in the ideating, decision-making and testing phases of designing.
The Department of Health in Victoria, for example, adapted co-design when building a youth mental health facility. They hosted multiple workshops, focus groups, online surveys and web chats with the aim of listening and learning. By prioritising diversity, designers ensured the facility would feel safe to every patient, including young people who identify as Indigenous Australian, Torres Strait Islander and LGBTQIA+. 
Using these powerful principles, a number of Good Design Award Winners have helped uplift the mental wellness of people in need all over the globe, both in physical and digital spaces:
The Urgent Mental Health Care Centre
2022 Good Design Award Winner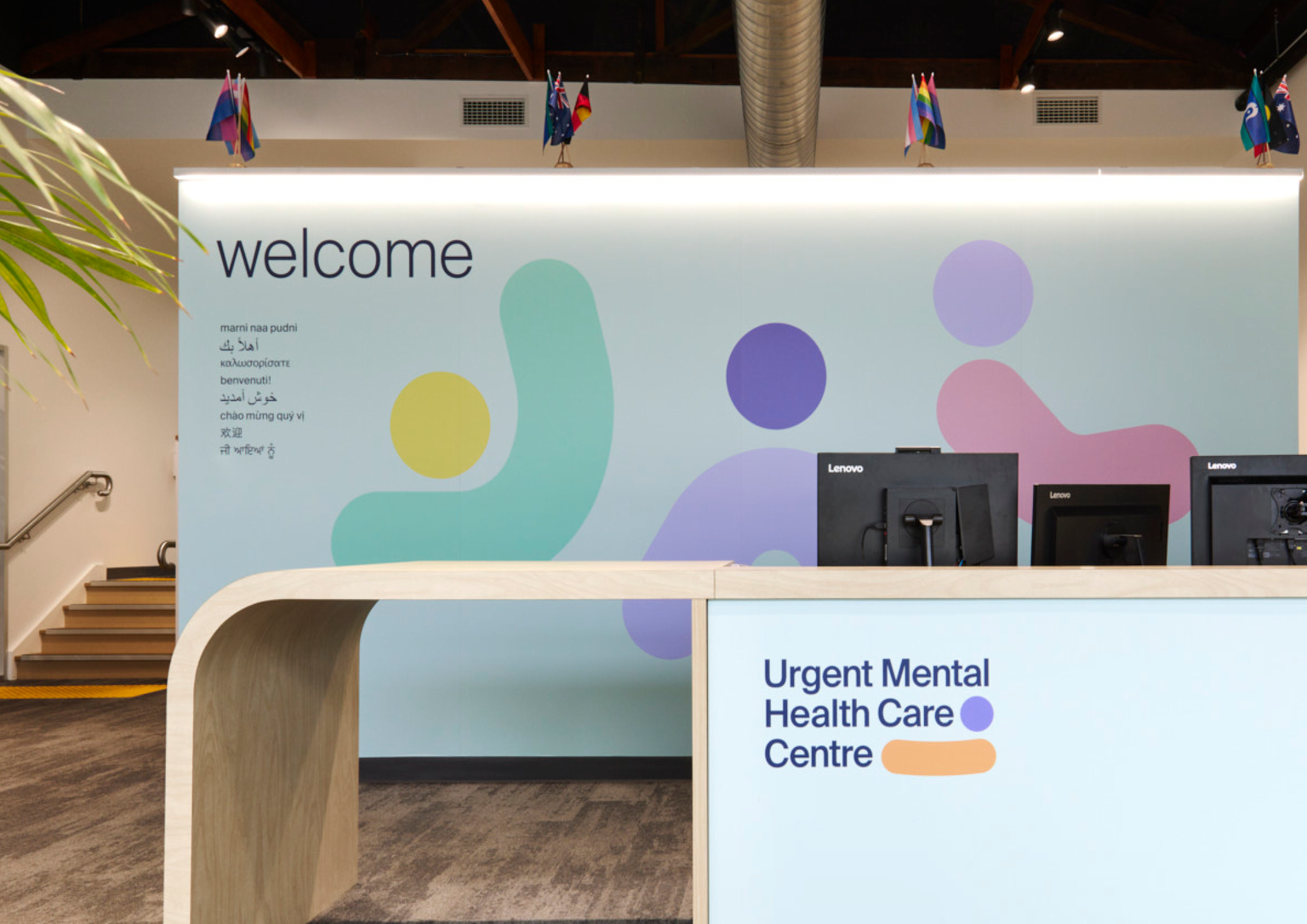 When someone seeks care for their mental illness, it's important that their physical space is designed to uplift and nurture. Our environment can have powerful effects on our wellbeing, which is why design elements like colour, materials and light should be selected with patient needs in mind. The ideal design of a treatment facility varies depending on its specialty, but elements like natural light and soft textures are commonly used to create a peaceful environment.
For example, Neami National commissioned the designers from Today Design for the interior design of their new Urgent Mental Health Care Centre Centre in Adelaide. With the aim of integrating Neami National's new care model into the physical environment, the team mapped the space through 'moments that matter' to ensure the look and feel of each section was driven by its care objective. For example, the open admin space is crafted with cool colour hues, infection resistant tactile and comfortable furniture. This creates a welcoming experience that encourages people to feel like they made the right choice from the second they step through the door.
SANE
2022 Good Design Award Gold Winner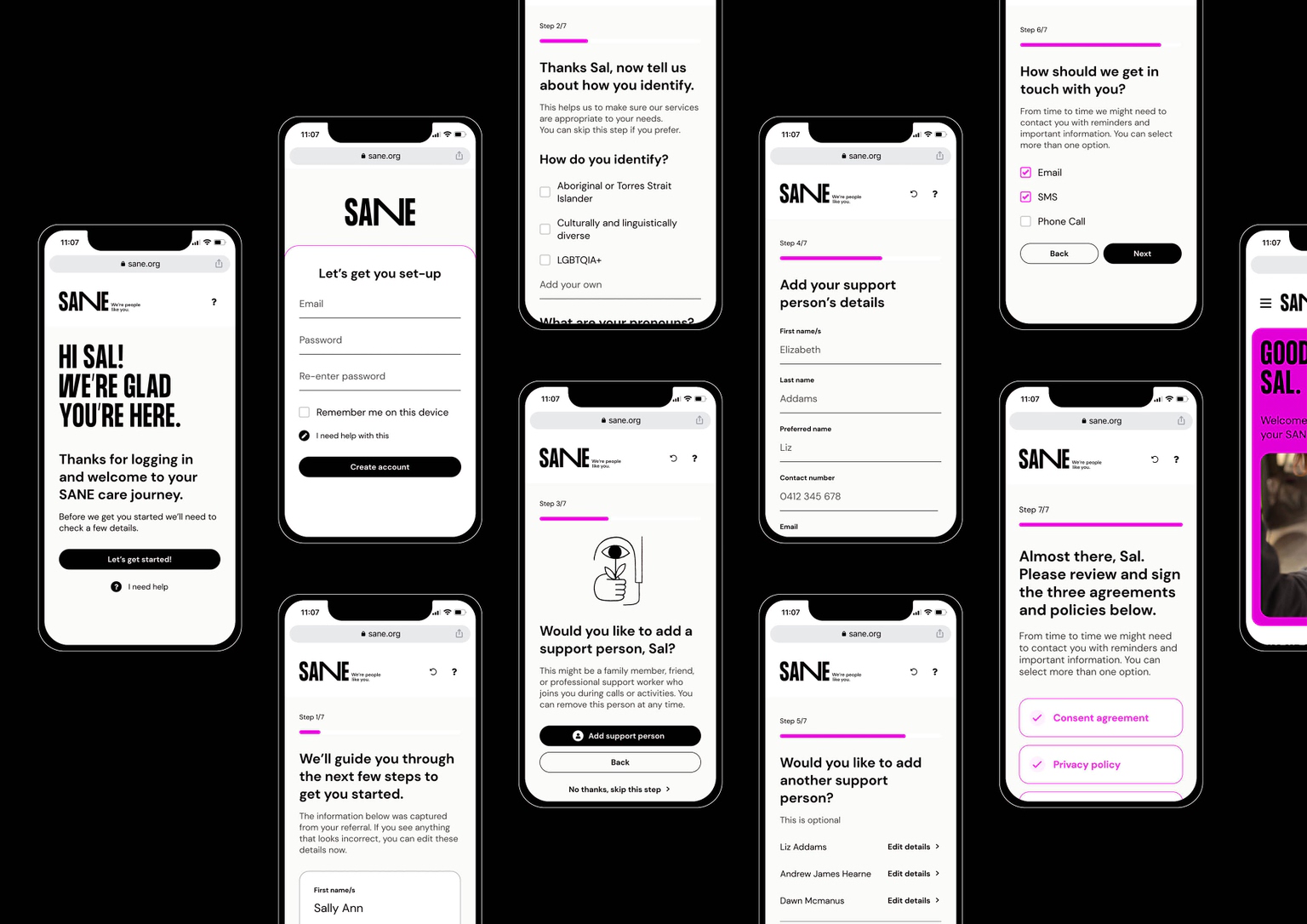 Fast-evolving technology has given us access to a plethora of mental health services from the comfort of our own home. The ability to book or attend therapy online can help remote regions access care and make it easier for patients to fit their treatment around their own schedule. When designed strategically, these online spaces can also become flourishing communities for individuals to join discussion groups, find acute care recommendations and read evidence-based articles about their diagnosis. Not only does this help those who may be suffering feel like they're not alone, it offers them an accessible safe space – anywhere, anytime.
An incredible testament to the power of design in online mental health support is SANE – an online platform that integrates their treatment program with simple mental health services. Created to improve the accessibility of care, the organisation's colourful website is brimming with support service information, fact sheets and peer mentoring opportunities.
Users seeking treatment can book appointments with SANE's mental health professionals, and join online educational sessions. Additionally, people who have loved ones with mental health conditions can access detailed guidance on what to expect and how to look after themselves. Complete with seamless navigation, youthful aesthetics and interactive buttons, every element of the SANE website is designed for connection, community and contribution.
---
The future of designing for mental health
As advancements like AI make software development easier to create, designers can expect to see more mental health tech startups being launched into the space. From virtual rehabilitation facilities to online therapy apps, these services will have the ability to provide fast and personalised care. Digital integrations will also help mental health care workers connect with young people – a group at high risk for anxiety and depression.
Ideally, future design in the mental health space will continue to improve the experience of mental healthcare workers and patients.
---
Explore more community-minded designs
The Good Design Index features award-winning designs from around the world. Select the Service or Social Impact disciplines to discover inspiring apps, products, programs and more. 
DIVE INTO THE GOOD DESIGN INDEX HERE