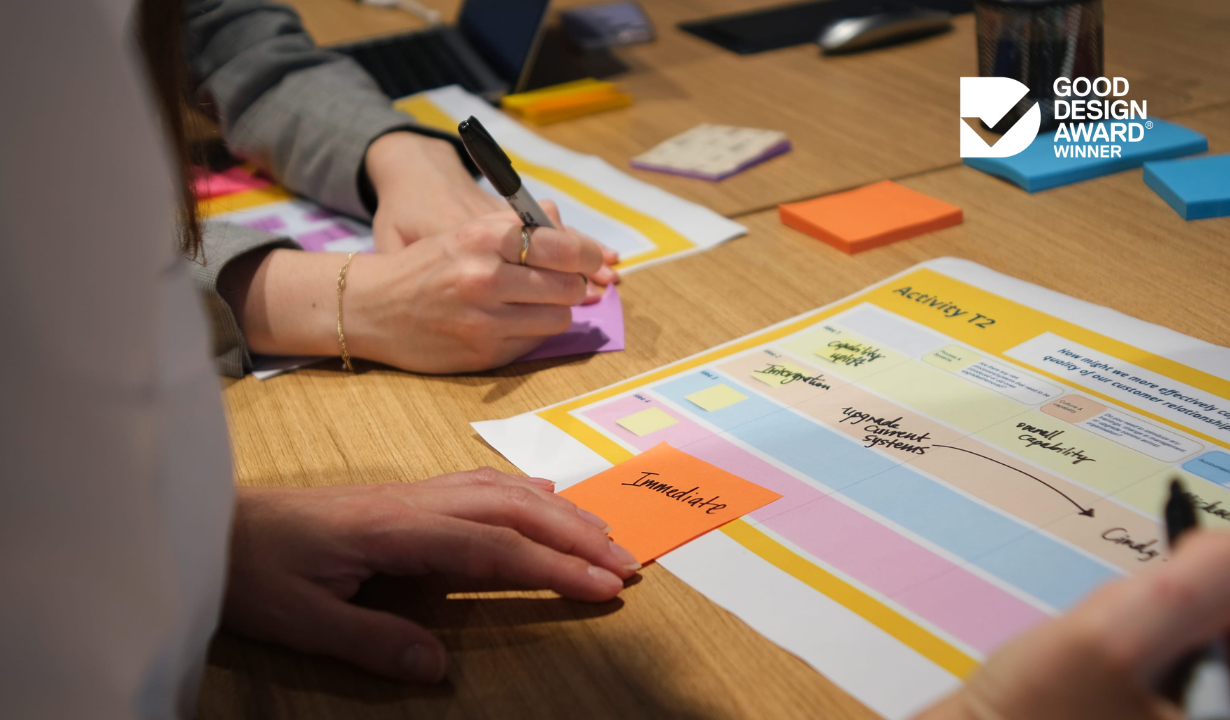 Design Strategy – 2023 Award Winners
Published on: 3 November 2023
Share
Design strategy integrates the principles of design thinking and creative problem-solving with the objectives of a business or organisation. As highlighted by the Australian Design Council, design can be a "critical enabler of a future diversified economy" when embedded as a strategic tool.
Thus, the objective of the Design Strategy Category is to recognise the role of design in driving business strategy and exemplify its propensity to transform business. It aims to promote the alignment of design and business in a way that enhances innovation, competitiveness and economic prosperity.
The 2023 instalment of the Australian Good Design Awards celebrated design-led strategies that built, redefined and optimised business and policy. But, before we explore this year's Good Design Award winners in the Design Strategy Category, let's discover the valuable relationship between design and business strategy.
---
Where business strategy and design intertwine
Design can play a pivotal role in shaping and driving a company's business strategy, helping organisations thrive in a rapidly evolving and competitive business landscape. Its intertwining can increase:
Innovation and problem-solving
Design-led strategy encourages a proactive approach to business innovation and problem-solving. It encompasses design thinking methodologies to identify opportunities, challenges and customer needs, before thorough ideation, prototyping and iteration paves the path towards growth and value creation.
Central to the design approach is a user-centred mindset. When applied to business strategy, it promotes the understanding of users' needs, preferences and pain points, not only informing product and service development, but also helping build stronger customer relationships.
Thanks to its emphasis on ideation, prototyping and iteration, design-led strategy often accelerates distinct and memorable customer experiences. These nuanced outcomes can lead to increased market share and profitability.
Read on to explore the 2023 Good Design Award Winners and discover the project that took out the category's prestigious Best in Class accolade. 
---
Always – A Disruptor to Dental Ordering
Hatch Head & Lok Tsung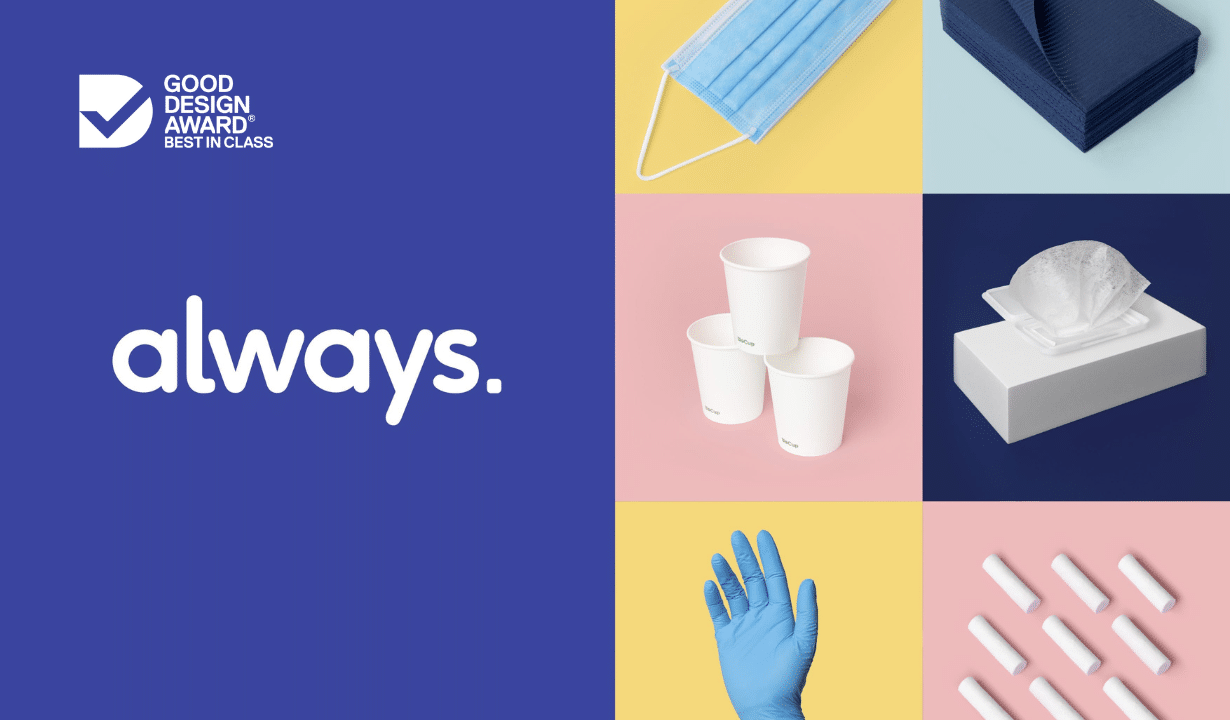 Always is a monthly subscription service that provides dental clinics with the essential items necessary to service patients. It challenges traditional stock ordering processes that are complex, time-consuming and often unreliable.
For reference, 10 to 20 different products are used per patient examination, yet each product has a variety of suppliers and sellers, all with their own account management and ordering methods. So, Always bundles and sends nine of the most essential dental items every clinic requires. These nine items cover 80% of everyday patient product needs.
---
A Unified, Customer-Centric Experience with John Holland Group
The Customer Experience Company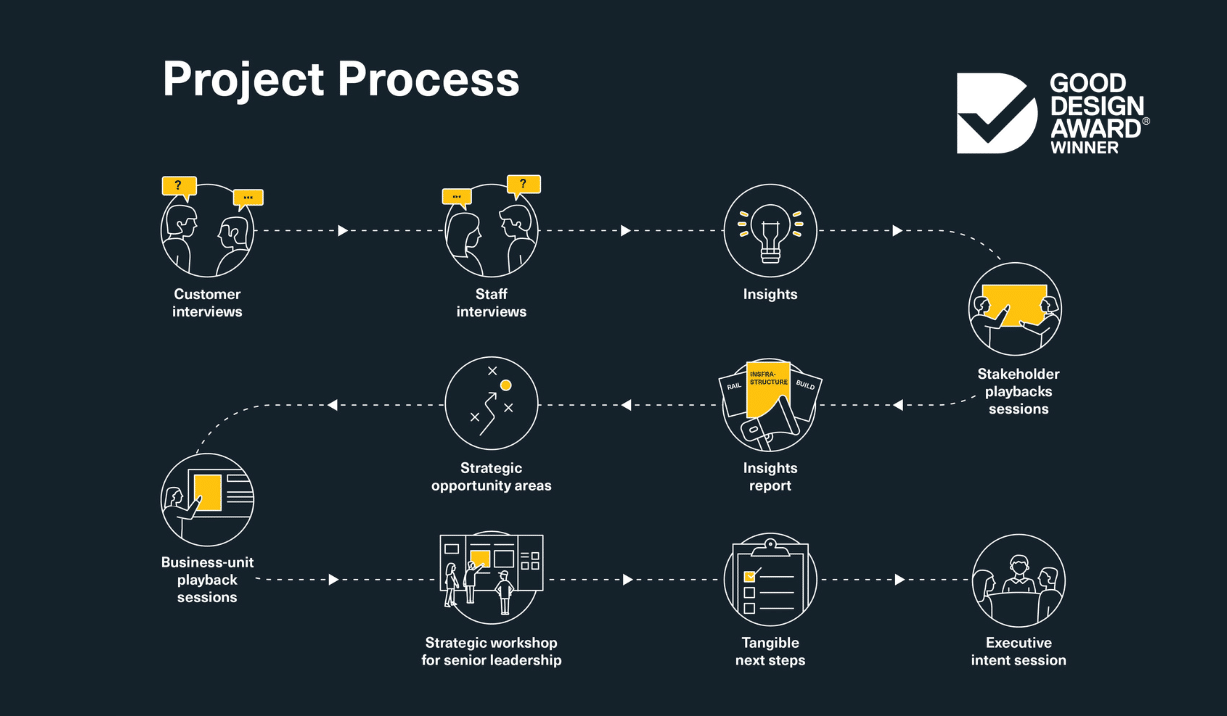 John Holland Group (JHG) aspired to deliver an exemplary customer experience in line with their status as a Tier 1 infrastructure company. They sought to challenge their traditionally siloed approach to customer experience, while recognising the influence that their organisational behaviour and enterprise-level collaboration had on their project tenders. To do so, JHG needed to build a rich understanding of the needs of their customers.
The Customer Experience Company (CEC) worked closely with JHG to build that knowledge. CEC adopted a human-centred approach by conducting qualitative research interviews with a diverse group of customers (past, present and potential) and JHG staff across the enterprise. Over multiple years, CEC gained deep insight and discovered 13 key actionable insights and 16 strategic opportunities for JHG to enhance their customer experience. It allowed JHG to implement ways of working that ensured they were creating positive experiences at every stage of a project from the tendering process to final delivery.
---
Human-Centred Design to Support Junior Doctors
The Customer Experience Company (CEC)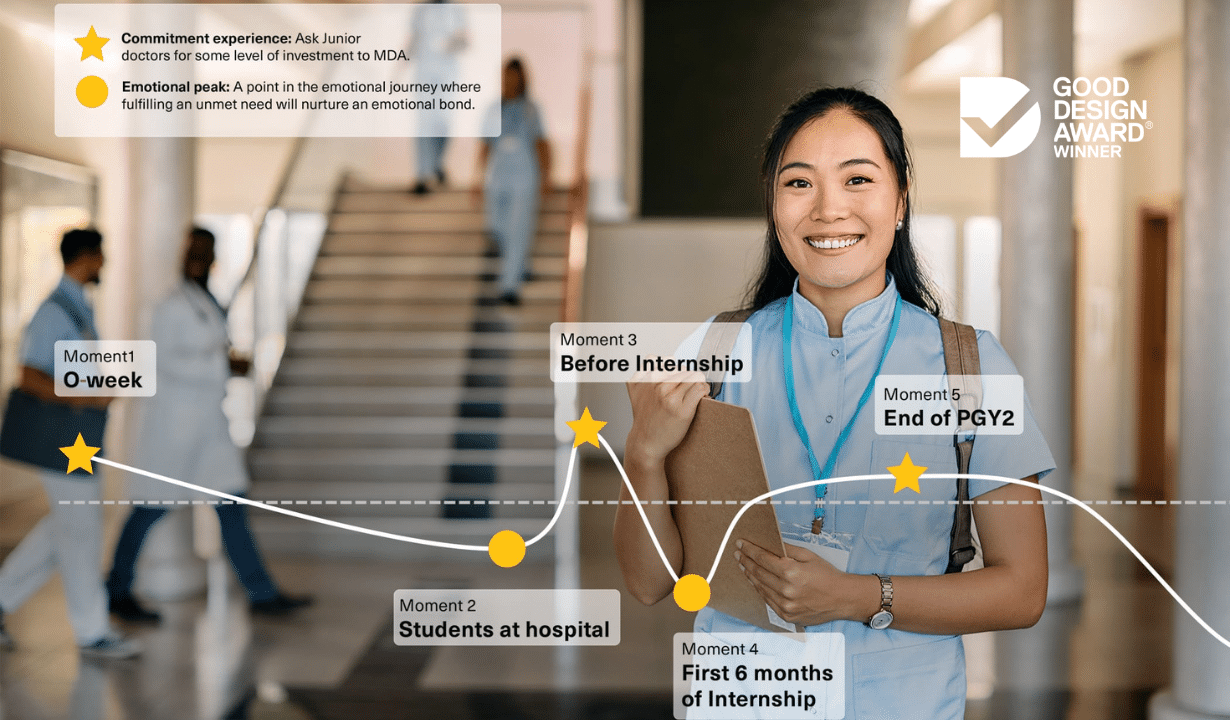 MDA National sought to attract and retain members by creating a new value proposition. However, they needed to better understand the needs of junior doctors and develop an engagement strategy that did not compromise on their values. Based on research, CEC identified a unique competitive advantage based on meaningful interactions and empathy.
The result was a service experience tailored toward the emotional needs of junior doctors. CEC began by helping identify unmet needs and key market opportunities before developing concepts for new services through multiple rounds of testing. The work identified a suite of empathy-focused support services targeting stressful stages of the junior doctor training journey. This strategy could foster loyalty and advocacy that would endure their whole career.
---
Co-Designing Victoria's Biosecurity Approach
Paper Giant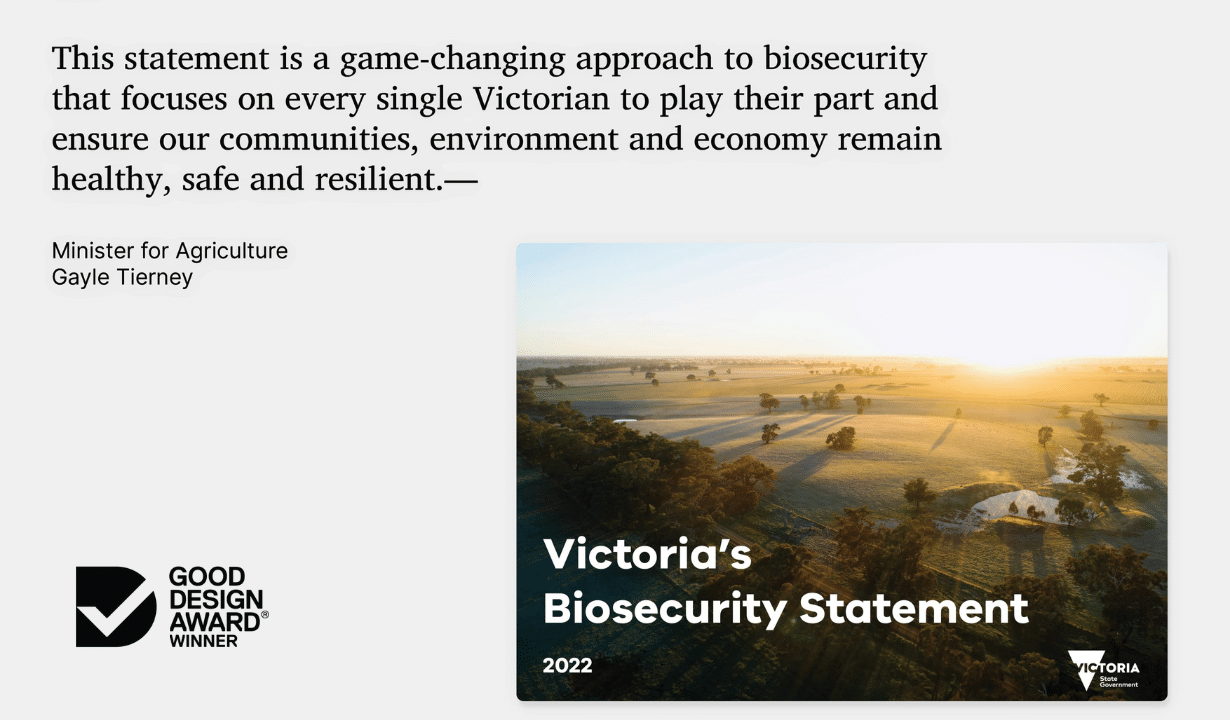 Biosecurity is a key priority for the Victorian Government, and success requires collaboration amongst all Victorians, including farmers, Traditional Owners, industry, everyday citizens and more. However, gaps in the understanding of biosecurity necessitated a fresh approach to the government's new biosecurity strategy. So, Agriculture Victoria partnered with Paper Giant to establish a unifying narrative for Victoria's biosecurity system.
The outcome was a compelling, narrative-driven document that unifies complex and varying stakeholder perspectives into a single, cohesive statement. Created by using co-design methodologies, the statement is now setting a new standard for how government agencies should create other directional statements.
---
Equip Super – The Next Chapter
Equip Super, Milo&Co & CSBA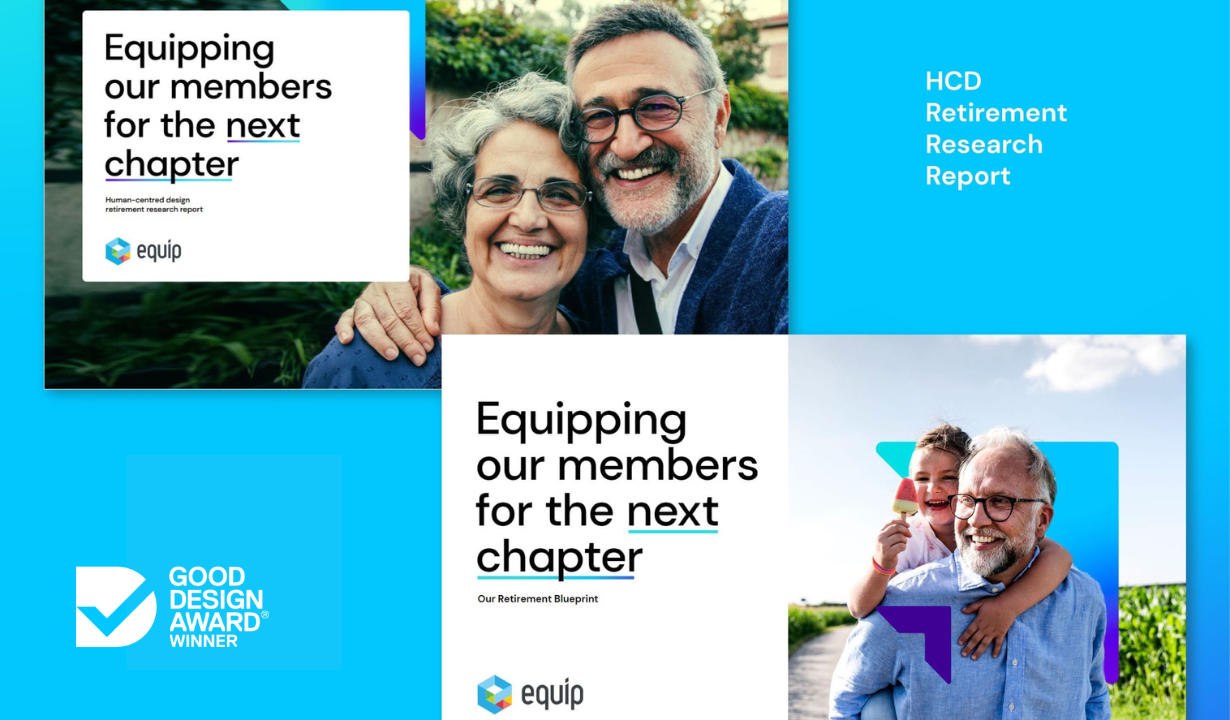 Equip Super wants to help Australians understand retirement – to equip them for life after work and to be empowered and confident about their next chapter. To do this, they embarked on a strategic design journey to design human-centred products and services that demystify super and retirement.
The adventure began with ethnographic research of 31 Equip members aged between 50 and 80. Representing diverse demographic and psychographic criteria, insights were synthesised to create a suite of mega themes and personas, as well as a comprehensive list of pain and gain points. Opportunities for product and service enhancements were identified, as well as content pillars for communication and education. Recommendations were presented over short, medium and longer horizons, to enable immediate experience improvement. The findings informed the creation of a Retirement Blueprint – an actionable resource for Equip's people and partners.
---
Browse all 2023 Australian Good Design Award Winners
Explore the Good Design Index and be inspired by innovative projects across the Design Strategy space and beyond!