Webster-pak® 28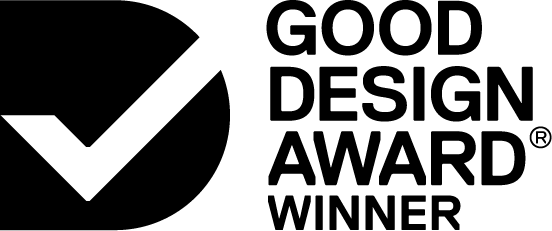 2018

Communication
Packaging


Commissioned By:
Webstercare
Designed In:
Australia
Webster-pak 28 is a medication aid provided by your local community pharmacy to improve patient adherence to medicines. With over 30 years of design and refinement in every product, Webster-pak systems are the safest and most comprehensive medication management solutions for the community.
CHALLENGE
SOLUTION
IMPACT
MORE
Recent changes to the Australian Pharmaceutical Benefits Scheme (PBS) will increase financial pressures and reduce income, placing even greater emphasis on the professional services provided by pharmacists. At Webstercare, we understand these challenges facing pharmacy. Our challenge was to create a cost effective, disposable solution to help support pharmacies struggling with the effects of price disclosure. Webster-pak 28 was created to meet our customers' needs, whilst maintaining and building upon the trademarked Webster-pak image that our customers know and trust.

Webster-pak 28 has a cardboard structure that retains the shape, strength and quality of the original plastic Webster-pak folder design in a cost effective, disposable format. The materials and construction of the card has been specifically chosen to create one of the most cost-effective systems of its kind within the Webster-pak product range. Webster-pak 28 is a two-card packaging system: front card with pre-inserted blister and backing card containing cold seal foil. By separating the two components, the system can be packed two at a time in our automated MedsPro packing robot, improving efficiencies and streamlining the packing process.

Many people need to take several tablets and capsules daily, but it can be difficult to take these medications exactly as prescribed by the doctor. Missed or extra doses can result in extra health problems, falls, hospitalisation and other potentially fatal consequences. Approximately one-third of unplanned hospital admissions involving the elderly are medication related and half of these are potentially preventable if medication is correctly taken as prescribed. Webster-pak 28 makes taking medications simple and easy. Each compartment is professionally packed by the pharmacy with the exact medications required and has been proven to increase compliance to over 95%.

Design – The Webster-pak design is one of the most recognisable and powerful trademarks for Webstercare. The new Webster-pak 28 system incorporates all the visual and tactile features that make the original Webster-pak system design so distinctive to customers and the broader community, in a disposable cardboard format. – Thick cardboard structure, retains the strength and structural integrity of the original plastic folder, while providing a convenient and hygienic option for both consumers and pharmacists. Accessibility – Each blister compartment within Webster-pak 28, is professionally packed by the pharmacy with the exact medications required, making administrating medications simple and easy for the patient. – Colour-coded dosage times with graphic symbols to indicate the time of day have proven effective in removing language barriers in multi-lingual and indigenous communities. – The King Size Concertina blister is designed to fit larger medications. The larger blister means that almost all medication profiles can be accommodated into the one pack, increasing adherence and reducing the risk of missing medications. Innovation – Webstercare's Concertina Blisters significantly reduce the strength and dexterity required to access medications. Using patented air channels and cold seal foil with micro-perforations, reduces the pressure required by 46%.