Trinity EBC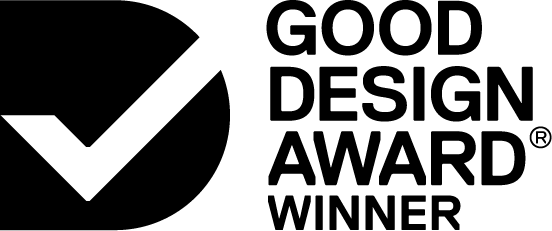 2016

Product
Medical and Scientific


Designed By:
Tricycle Developments
Fallshaw
Commissioned By:
Fallshaw
Designed In:
Australia
In hospitals today, beds with injured or sick patients are required to be moved regularly through crowded hospital environments. Beds can weigh around 600kg and are frequently moved by a single operator.
'Trinity EBC' addresses user's requirements delivering a smart castor with steering control and braking compliance to hospital beds.
CHALLENGE
SOLUTION
IMPACT
MORE
The 'Trinity EBC' system provides 3 castor states: - Steer: locks the castor in a preset direction of travel and allows wheels to rotate - Free: allows maximum manoeuvrability by allowing free rotation and swivel - Brake: locks both wheel rotation and swivel to provide a safe and stable environment 'Trinity EBC' provides unprecedented safety with "intuitive steer" and automatic braking whilst still providing manual override that is still easily accessible to the user

The 'Trinity EBC' design evolved from engaging with hospital staff, bed manufacturers and companies providing bedding control systems. It was identified that 'Trinity EBC' needed to address the needs and time constraints of hospital staff, while integrating into existing systems and their time constraints. Bed manufacturers required a versatile system that could fit to a variety of beds without conflicting with existing medical equipment. From discussions with hospital staff it was identified that one of the biggest causes of falls in hospitals is due to people leaning against non-restrained equipment. This occurs as users either don't have the time, or are obstructed, from locking all castors on a hospital bed. The challenge is developing a solution that can fit to various bed designs whilst offering intuitive control systems to new users and to suit the product environment. 'Trinity EBC' allows for a safe, easy to use system to be easily integrated into complex designs paving the way for safer, patient-focused solutions that can maintain a "human" approach to classical medical care.

In a high-pressure environment like a hospital ward, it is very easy to forget to engage the brakes on a hospital bed. Beds are frequently used for moving patients. Forgetting to apply the brakes presents a higher risk of patient falls, especially if the patient tries to alight when the brakes are off. 'Trinity EBC' helps prevent patient falls by automatically applying the brakes when the bed has been stationary after a short period of time. The system can easily be unlocked by the user by moving any of the four castor pedals into a neutral or steer position or by using the easy to reach handset. 'Trinity EBC' incorporates a patented fixed brake pedal unlike other castors where the pedal that controls it is attached to the swivel element making it difficult to access if it has rotated away from the user. By having a fixed location, the castor pedal controls are always easy to access which is a requirement of modern hospital beds.

Most people can relate to the issues of moving a loaded shopping trolley down an incline and trying to prevent it from getting away from you. The intuitive steer function of Trinity EBC allows heavy hospital beds to be moved with relative ease by dynamically choosing to lock a set of castors in a direction at either end of the bed to aid steering during patient transit. This unique patented technology reduces the risk of back-related injuries to hospital staff.

Detailed engineering analysis has allowed us to transition this product from traditional die cast processes to modern, injection moulded composite materials. 'Trinity EBC' is designed for easy infield service and maintenance in line with the servicing requirements of the bed. This product is manufactured at our Melbourne based manufacturing facility.

'Trinity EBC' has transitioned Fallshaw from a company that created commodity products to one that is pushing innovation with high tech, integrated products that address real human needs. 'Trinity EBC' has opened the door to market share in the US and Europe for Fallshaw.

Modern hospital beds require centrally controlled castors, where all 4 castors can be controlled from any one castor. This has traditionally been done via expensive, limiting and troublesome mechanical linkages. The 'Trinity EBC' is an electronic system that can be controlled via an easy to reach handset or intuitively at the castor where by setting one castor into 'Neutral', 'Brake' or 'Steer' will trigger the remaining castors to follow into the same state.