Needle Desensitising Device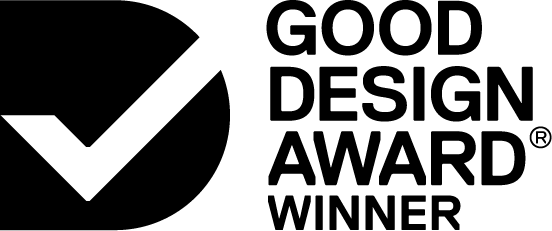 2021

Product
Medical and Scientific


Commissioned By:
Lauren Barber
Designed In:
Australia
NeedleCalm is a single use adhesive pad with biocompatible medical grade silicone. This Australian designed product was created to promote comfort and minimise the perception of pain associated with injections, immunisations, venepunctures and catheterisation procedures.
CHALLENGE
SOLUTION
IMPACT
MORE
An estimated 10% of adults and 90% of children are diagnosed with trypanophobia, a crippling fear of needles. This accounts for 6.1 million Australians who avoid needle related procedures for fear of pain. A further 20% of Australians have some degree of needle fear. An avoidance of needle procedures has a detrimental impact on individual quality of life, society and the healthcare system; as evidenced by increased instances of vaccine non-compliance, needle-stick injury and a reduction in medical check-ups. Needle procedure avoidance affects society's herd immunity, which is particularly relevant amidst COVID-19 vaccination roll out.

NeedleCalm solves the challenge of trypanophobia by utilising the Gate Control Theory of Pain to modulate pain perception through the activation of afferent nerve fibres. Small nerve fibres (pain fibres) and large nerve fibres (normal fibres for touch, pressure, and other skin senses) both carry information to the brain; NeedleCalm achieves pain modulation by activating one fibre over the other. Put simply, when a person receives a knock, they rub the area which disrupts the pain messages to the brain. NeedleCalm use a similar method of disrupting pain messages by activating thermoreceptors and mechanoreceptors that disrupt the sharp needle sensations.

Currently over 6.1 million Australians are too afraid to receive their COVID-19 vaccination. By reducing the sensation of pain and dismantling established fears of needles, NeedleCalm can improve the quality of life for society through increased rates of medical check-ups and immunisation for herd immunity. Improving the efficiency of the healthcare system will reduce the associated needle procedure costs; addressing fear induced paediatric struggle, will reduce the length of time taken, staff required and occurrence of needle-stick injury during procedures. NeedleCalm serves a demand currently being inadequately met by numbing creams which can take hours to take effect.

NeedleCalm is a Class 1 medical device. It is single use which prevents the spread of infections associated with needle procedures such as MRSA. It is intended to be used as a diversional adjunct therapy for discomfort and anxiety associated with needle procedures. The design of the device consists of a main body and adhesive straps. The main body is a clear medical grade silicone pad. On the top of the pad, the NeedleCalm logo is layered is evident as well as a single use symbol and a device orientation indictor. On the underside of the pad, the device houses the stimulation points. Each point presses into the skin to activate the body's mechanoreceptors. The adhesive straps are attached to both lateral sides of the pad and holds the pad to the patient's skin throughout the procedure. The device is stored at a temperature between 4-8 degrees Celsius; the thermoplastic properties allow it to retain the cool temperature so that when applied to the skin it will also be able to activate the body's thermoreceptors. Its ergonomic shape and flexibility allow it to be used for both adult and paediatric patents.