Latch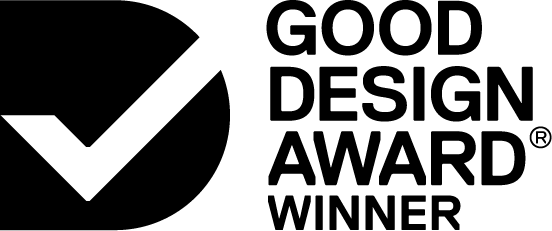 2016

Product
Hardware and Building


Latch is a smart access system for your apartment, home and office. Designed with three ways to enter: the innovative touch screen, a phone app and a key.
The result of a carefully crafted reinvention of the ancient door lock, designed with three values in mind: trust, longevity, and mindfulness.
CHALLENGE
SOLUTION
IMPACT
MORE
Latch is a contemporary take on the classic mortise lock with a design that communicates trust, longevity, and mindfulness powered by intuition and familiarity. Iconic and inviting the form communicates with the user. We carefully crafted an innovative touch interface that is embedded in an orbicular lens, the unblinking eye, placed within the design that feels familiar and is easy to use. The lock is made of high quality metals with a door handle design that is soft yet precise in it's form and interaction with the user.

Latch was designed to create a trustful and natural transition between the traditional lock and new technology. Three different ways for the user to enter is offered - the circular keypad, smartphone, or the traditional key. With passcode and smartphone app access, you can eliminate keys from your life. Text your friend a code for the keypad. Let in delivery people when you are not at home. Go for a run with no keys. Create and manage temporary codes for service people or friends coming to visit. The fluid interface of the app matches closely the interaction with the lens.

The objective of Latch was to create a smart access door lock that anyone can use and trust. Always let the right people in and see what's happening when you can't be there. Like an unblinking eye, the camera records who is at the door, so you can determine whom to let in, and allows for two-way authentication. Know when the package has been delivered inside your door, or when the dog walker walked your dog, or groceries are in the fridge. Designed for the new sharing economy, Latch securely manages all the people that need to access your space from the palm of your hand. Additionally, Latch meets the highest safety and security ratings. Great care has been taken with Latch to bring the door lock experience.

Manufactured to industry leading specifications, Latch is a high quality mortise lock that is a long term investment in your safety and flexibility. Latch is built to last and to withstand the harshest elements. Made of high quality metal and with an innovative low tech interface design that will last many years, Latch was designed with longevity as one its main targets.

Latch is manufactured to industry leading safety and quality specifications and meets the highest safety and security ratings. Latch is a high quality mortise lock that is a long term investment in your safety and flexibility. Latch is built to last and to withstand the harshest elements.

The design of Latch helps the new start up brand to make a trustful and friendly first impression with a design that is both neutral and inviting. The simple, elegant form creates a universal design language that fits into most environments as Latch will need to succeed with only one design as a new company. The versatile smart lock supports online delivery of goods, the growing sharing economy, and unburdens the user from the physical key and waiting for the service person, freeing up time in our busy lives. The price point of the lock will be in-line with all existing products in the market offering a higher level of features and practicality.

We designed an innovative touch keypad that feels familiar to use. Email or text someone a unique entry code, let your delivery person in, and receive a text to know your package arrived. You can securely manage all the people that need access to your space, simply from the palm of your hand. The camera in the lens allows for multi-factor authentication with photo-capture, and an access activity log to create an unmatched level of security and convenience. Latch allows greater flexibility and control of our physical places. With Latch, there are several ways to unlock your door - app, key, touchpad code, for a seamless access experience that is easily understood and always works.