Kenworth T610 Aero and SAR Models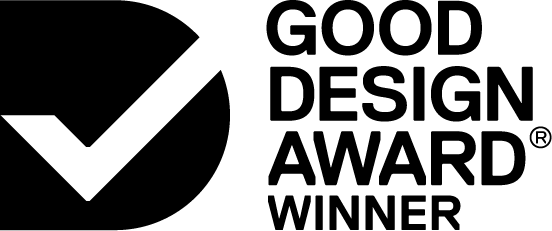 2017

Product
Automotive and Transport


Designed By:
PACCAR Australia Trading as Kenworth Trucks
Commissioned By:
PACCAR Australia Trading as Kenworth Trucks
Designed In:
Australia
Available in Aero or SAR, the T610 represents the largest investment in product development the company has made in Australia.
From idea to reality, designed from the inside out, this significant investment in new technologies and design is centred round the drivers needs, specifically for the Australian road transport market.
CHALLENGE
SOLUTION
IMPACT
MORE
Driver comfort is enhanced by an advanced heating and air-conditioning system with automatic climate control, specifically designed for the variable extremes of the Australian climate. More powerful yet more efficient, it maintains optimum cabin temperatures at all times, in all driving conditions, all year round. From behind the wheel, the benefits of the wider cab are self-evident, allowing the driver freedom to spread out and maintain comfort, even on the longest of trips. Moving from the driver seat to the sleeper is easier. The premium inner-spring single bed mattress, extra stand up space and a full wrap-around privacy curtain, means the whole cab becomes your bedroom, leading to a less fatigued driver.

Kenworth always stands by a design philosophy to keep its trucks easy to operate and maintain. The T610 integrates the latest technology while maintaining simplicity. Designers have refined the dashboard and instrument panel, so switchgear and controls are ergonomically positioned intuitively, and dashboard instrumentation is visible at a glance. Everything is positioned to allow drivers to maintain concentration and reduce fatigue. Critical information, like the speedometer, tachometer and gauges are clear and well laid out in front of the driver. Cruise and audio controls are on the steering wheel. Toggle switches provide full control of things such as engine brakes, engine fan and suspension dump valves.

Using industry-leading Computational Fluid Dynamics (CFD) engineers were able to direct cooler air over and around the firewall. This innovative design enables airflow to help manage engine bay and cab temperatures when operating high load applications in harsh Australian environments. The aluminium core radiator is 100 kilograms lighter than its copper brass equivalent and provides a level of cooling performance that betters many of Kenworth's existing model line-up and facilitates the full range of Cummins X15 power ratings. There is effortless access to the HVAC fresh air intake filter for servicing is via a simple access cover.

The 2.1m wide cab is almost 300mm wider than the outgoing cab, with the engineers having also pushed the cab 300mm forward over the engine to meet Australia's stringent length laws. The cab, made almost entirely of aluminium, is available as a day cab or with an 860mm sleeper cab. Significantly wider with increased walkthrough space between seats, greater room head-to-toe for the driver, and standing room between the seats in the sleeper cabs (for drivers up to 6'4" tall), the T610 interior delivers a more open and relaxed cabin that is far easier to move around in. The increased storage space is conveniently placed for optimal utility and includes overhead console, door and dash cup holders and document pockets.

The T610 is suitable for virtually any application, including maximum payload 26-metre B-Double and road train configurations. It offers whole of life value for money. The T610SAR's set forward front axle and set back steer axle option makes it an ideal workhorse for 19-metre B-Double, or tipper and dog applications. The new models can be specified to a GCM rating of up to 140t with engineering application approval, and with both a set forward, can meet a range of PBS applications. Dana or Meritor steer axles are available in either single or twin steer configurations to carry the heaviest of loads. Existing driveline configurations and layouts are carried over from previous models to the T610 and T610SAR.

The T610 is available with state of the art ABS 8-Fusion TM collision avoidance and mitigation technology, including active cruise with braking and lane departure warning working in harmony to take safety to the next level. Cab safety meets ECE29 crash standards. It builds on existing critical safety design elements and overall ergonomics designed for comfort and control; everything on this truck has been developed to have a positive impact on drivers' lives. Polished fuel tanks, available in round or rectangular shape range from 200 to 750 litres incorporate a notched design allowing them to be set forward under the cabin providing full length tank steps for extra safety when climbing in and out of the cab.

Superior visibility in the truck has been created by the clever design of the windscreen, doors, mirrors and hood shape. The more expansive windscreen provides a panoramic view of the road with wide door windows allowing for full 180° view from the driver's seat. Large, adjustable, aerodynamic mirrors offer an optimal rear view of the vehicle, allowing the driver to glance at anything without having to turn or duck their head. The mirrors sit low on the cab for better forward visibility and crucially, the A-pillars are further outside the driver's immediate field of vision while the use of asymmetric mirror arms place the mirror heads in optimal position for rearward vision.