Kaelus iPA PIM Test Analyzer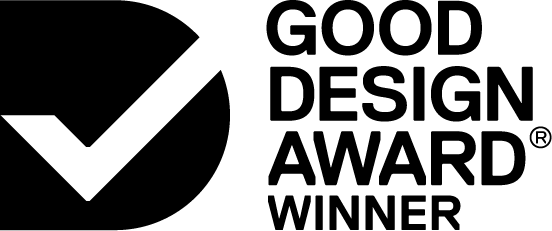 2016

Product
Commercial and Industrial


Commissioned By:
Kaelus Pty Ltd
Designed In:
Australia
The iPA PIM analyzer is used to test wireless base station quality. iPA is the first battery powered device versatile enough to support multiple test scenarios – top of tower, roof top and in-building. The design is rugged and includes an innovative user interface allowing remote control using tablet or smartphone.
CHALLENGE
SOLUTION
IMPACT
MORE
As markets change and every product has a user expectation to be designed better - the iPA leads in its design consideration. The highly resolved angular form continues to strengthen the Kaelus brand through strong lines, colour, and the use of key design language shapes. Every aspect of the product has been designed with the user as a key focus, this includes the remote control interface, styling, labelling, and positioning of key functional elements. The resulting rugged aesthetic resonates perfectly with the target market and company ethos while delivering true world class performance and durability.

Base station installers are focused on getting a job done quickly and safely. Their equipment needs to be tough and functional. The iPA is designed with market leading functionality. Easy access to critical functional parts such as the battery and output port. Handles are positioned to enable easy carriage and placement of the device on many work surfaces as well as protection of critical parts during hoisting. Ports and buttons are located for convenient access. The enclosure is rated to IP54 with 40G shock thanks to a unique bumper system designed for heavy equipment. The design incorporates hoisting shackles that enable safe hoisting and securing at the top of antenna and buildings.

Installing base stations is inherently dangerous. Operating complex equipment while strapped to an antenna makes life difficult for a user. The iPA delivers the safest possible experience for users by allowing the equipment to be controlled remotely by a third party tablet interface. Remote control allows hands-free dynamic testing of cables and interconnections. A second operator can be located on the ground or in a safe position while the installer connects and test cables and equipment. The iPA also includes secondary safety catches on batteries with tether bars as well as certified hoisting lugs. The device is covered with a unique, completely integrated silicone bumper system to protect against impacts.

The iPA creates better sustainability by allowing poor quality installations to be repaired which leads to higher performance and subsequently less base stations being commissioned. The device itself is low volume, but designed for disassembly. All materials can be disassembled and sorted into base compounds for recycling or reuse. The design is modular, allowing many versions of the product to share the same components. The filter (mid section) can be changed for various bands and frequencies to allow a full spectrum of devices to be offered.

The iPA uses the highest quality electronic components and RF filter components with stringent manufacturing standards. The enclosure system is manufactured from engineering grade best in class materials such as Sabic Lexan EXL Polycarbonate and BASF Elastollan Polyurethane. FEA analysis was used to design features such as the high impact handle system and internally ribbed silicone bumper system which is design to survive large impact forces and protect the device from damage.

The iPA was launched at a time when PIM testing became a primary issue for network operators who required certified quality testing for installations. The initial sales forecast was achieved in one month witha 400% increase in the first year despite a competitive product being launched to market earlier.

The iPA is all about making life better for the installer/technician. The technical marketing team at Kaelus went deep to understand the needs of the people using the product to ensure their sales process was driven by demand. The insights around the frustrations of installers delivered some key innovations: - Remote controlled user interface - Rugged, impact proof, tough enough to drive over! The internally ribbed silicone bumper system pushes the boundaries of compression molding process. - Multi-functional handle system to carry and position the device. - Hoisting shackles for convenience and safety.