It's Your Move, Design Thinking Curriculum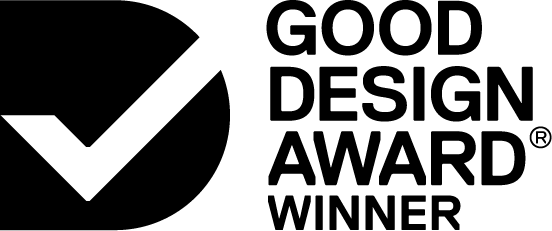 2017

Service
Education Services


Commissioned By:
ACT Government
Designed In:
Australia
ThinkPlace worked collaboratively to help develop the curriculum, providing funding as part of the ThinkPlace Foundation, to facilitate engaging and high energy design thinking workshops and conduct training with teachers who will implement the curriculum.
CHALLENGE
SOLUTION
IMPACT
MORE
ThinkPlace worked collaboratively as part of an expert team including ACT Health, the Department of Education and Training, Deakin University and Ernst and Young. ThinkPlace was a key partner in developing the curriculum, building understanding, engagement and confidence in the program by running a series of design workshops with 80+ students and teachers. The curriculum was developed, prototyped and iterated with teachers and students. The hands-on design workshops focused on teaching and learning by doing, participants solving real-life problems and working at pace.

This project equates to 20 weeks of content and over 70 hours of lessons. The curriculum is currently being taught in several schools, and will expand to most schools in the ACT by 2019. The project is the embodiment of design thinking's ability to empower people to make positive change, by building capability and the mindset, framework, tools and techniques to understand a complex problem and actively work to solve it. It's an example of the UN Global Goals for Sustainability Development being enacted in a local context. In the semester-long unit, students are provided with the opportunity to foster their innovation and entrepreneurial capacity.

ThinkPlace developed comprehensive material for teachers prior learning and teacher guides to deliver engaging and meaningful classes. The curriculum was iteratively co-designed with teachers and underwent user testing and feedback sessions with teachers and students.

The curriculum included visual and engaging material that introduced system mapping to help identify strategies at a systems level and as an evaluation tool; design thinking as an innovation planning and implementation tool; and student innovation, entrepreneurship and sharing innovation strategies between schools. As Year 9 and 10 students progress through the semester, they experience the different phases of the design thinking process -imagine, empathise, ideate, prototype and launch.

Drawing on over a decade worth of experience, ThinkPlace codified design thinking tools and techniques into engaging and usable tool kits for high school students. The curriculum is designed to be taught as a semester long course, but flexible enough to be tailored to each specific school. The curriculum was designed to meet the Australian Curriculum requirements and have intentional links to other subjects taught in the ACT to build sustainability in the student-led, student-run projects. The tool kits were accompanied with comprehensive reusable material and guides for teachers as well as repeatable, transferable innovation workshop materials and optional lesson plans that are flexible enough to be

This project has a multiplier effect as it creates capacity and empowerment in the next generation. Young people who have become proficient in design thinking will have the skills and mental models to make an impact at a community level, throughout their future careersand pathways. The practical skills the students learn to apply step by step through the IYM curriculum, including design thinking and project management skills, are beneficial and relevant to all careers. The materials and tools are repeatable and transferable so the program can be run the program in multiple contexts and for different projects. This includes providing design thinking tools, templates and resources that can be used to apply design

The IYM curriculum is designed not only for students to experience social enterprising but also to provide the whole community with resources to fully participate. The school and wider community are involved during pitches, meeting business mentors and networking with other schools. Past student-led projects are also showcased on ACT Health's website with a video introduction, written guide and resources for other schools to adopt similar projects.