Bromic Platinum Smart-Heat™ Electric Radiant Heater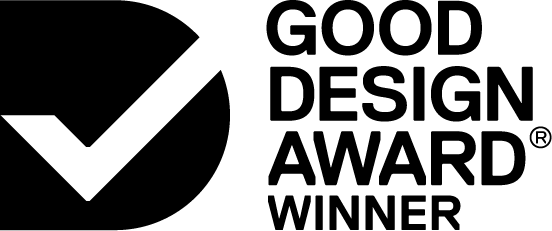 2016

Product
Hardware and Building


Commissioned By:
Bromic Heating
Designed In:
Australia
The Platinum Smart-Heat Electric offers an elegant, efficient and versatile heating solution for outdoor settings.
The Platinum features tinted glass-ceramic screen technology.
This screen provides high heat transfer efficiency which allows the heat to spread evenly across an area while also providing protection for the heating element.
CHALLENGE
SOLUTION
IMPACT
MORE
The glass screen creates a slim, clean, and elegant aesthetic. The overall form of the heater follows closely around the internal components in a compact, efficient and minimalist design. This slim compact design also allows it to be mounted in a variety of ways in outdoor settings including wall, ceiling and flush mounting. Single centred mounting bracket offers adjustment flexibility while also hiding the power lead. The clean form and the glass & stainless steel materials and finishes allow the design to fit harmoniously within contemporary commercial and residential entertaining areas. Low light emission allows the heater to subtly provide comfort without disrupting the ambiance of the environment.

High efficiency radiant heater with tinted ceramic glass front screen technology. This screen has high heat transfer efficiency which allows the heat to spread evenly across an area while minimizing light emission. The screen is impact resistant and provides protection to make the heater wind and weather resistant. Users can accurately alter the angle of heat coverage through simple bracket adjustment. The Platinum has smart control capabilities with simple wireless operation and remote heating output adjustment. Designed for integration with remote on/off & dimming controls to provide customisable heat for improved user experience. The glowing heating element provides indication for on/off.

Approved to international safety standards (AS/NZS/IEC 60335-2-30, UL2021, CSA C22.2 No. 46). IPX5 Ingress Protection rating to allow for safe outdoor application of heater. Power connection protected inside mounting bracket from damage and touching by user. Stainless steel casing & ceramic glass front panel sealed for protection from weather and that so no internal parts are accessible.

The Bromic design team adhered to a "Sustainable Design Checklist" throughout the development. Performance has been optimised by ensuring all energy is directed to where it is needed, maximum output for minimum impact was a key design metric. Materials were selected for longevity and reliability. The number of materials was kept to a minimum. The design uses materials with recycled content incorporated into the manufacture. The manufacturing processes have been limited and can be all carried out at Bromic's production site. The product is designed for disassembly (DfD) to help make recycling as simple possible. Documentation on maintenance, component disassembly and recycling is included with every product.

The Platinum heater uses German tinted ceramic glass technology. High grade Italian produced single piece 304 stainless steel heater casing. High performance aluminium alloy heating coil. Double layer thermal insulation in and around the heating coil making use of two materials - microporous insulation material with an extremely low coefficient of thermal conductivity & fibreglass fabric lining. This dual layer insulation allows the heat to be directed out the front of the unit and through the glass with high efficiency. Minimal parts and parting lines with the single piece ceramic glass sealed onto the one piece stainless steel case. This all creates a clean elegant design to suit the high end market needs.

The Platinum Smart-Heat Electric is the newest addition to the Bromic Heating range of radiant heating solutions with powerful performance and aesthetic appeal. The range of products has been designed to meet the unique requirements of the hospitality and residential markets. Completing the series of electric, gas and portable products the Platinum Smart-Heat Electric further builds the Bromic Heating brand of providing a solution-oriented approach with the versatility to optimize a heating system in any area. Domestic, European and American sales are being driven by architects' and specifiers' appreciation of the clean elegant design that suits high end market needs.

The Platinum makes use of multiple new technologies in an innovative combination to create a high efficiency outdoor heater with elegant and minimalist design aesthetics. Heating element technology previously only possible for use in indoor applications has been innovatively developed for the rigours of a harsh outdoor environment through the application of ceramic glass sealed via a high temperature specialised sealing methodology onto a single piece stainless cover and mounting bracket design, which enables an outdoor IPX5 rating. The slimline body was achieved via the use of dual layer insulation. For the first time architects' have an electric heater that provides powerful performance and aesthetic appeal.