Breville Smart Oven® Pizzaiolo BPZ800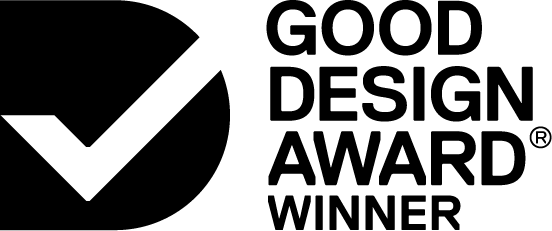 2019

Product
Domestic Appliances


Designed By:
Breville Global Design Group
Commissioned By:
Breville Global Design Group
Designed In:
Australia
The Smart Oven® Pizzaiolo is the world's first indoor countertop pizza oven that – with a standard domestic electrical outlet – heats up to an unprecedented 400°C and cooks an authentic wood fired-style pizza in two minutes.
CHALLENGE
SOLUTION
IMPACT
MORE
Our challenge was to replicate the heat profile of a brick, wood-fired oven within an electric bench-top oven and, in doing so, enable users to cook authentic pizza Napoletana at home. The characteristics of this pizza style; a cooked yet malleable dough, a charred base with gently-cooked ingredients, are achieved only when cooked rapidly, at very high temperatures. Cooking a pizza in two minutes or less requires an oven capable of generating and sustaining an unprecedented consumer oven temperature (400°C). This led to the challenges of keeping the machine's critical electrical components cool and functional and ensuring user safety.

There is no indoor, domestic pizza oven currently available that can reach 400°C, nor is there any on the market with three different independently controlled heating elements that can be tailored to a particular pizza style based on the pie's optimum heat distribution. There is, of course, a limited power supply that can be drawn from a standard 120/240V circuit, so key to achieving the cooking performance of this oven was the combination of the innovative radiant heating elements & reflectors and the active, moving-deck system that reduces the distance between the pizza and radiant elements while cooking.

This oven builds upon the technology in Breville's critically acclaimed line of Smart Ovens, which employ a patented Element IQ® technology. Element IQ® moves heat and energy around the oven cavity when and where it's needed for the particular food preparation. Launched at the end of 2018 in the US, the oven has received critical acclaim from a range of customers, pizza enthusiasts, professionals, restaurateurs and various press & media outlets. It represents Breville's food thinking strategy. The R&D investment will be leveraged across Breville's product portfolio representing a significant return on investment in the future.

The upper, outer heating element of the oven was designed with an internal heating wire that features a unique, non-uniform coil-pitch. This creates a more intense radiant heat-source at the front of the oven, compensating for the asymmetric cooking chamber and viewing window. The result is an oven where users can achieve an evenly cooked pizza without the need to rotate their pizzas while they're cooking. Complementing the aforementioned heating elements, are vertical concentric heat shields that were developed to control and direct radiant energy to specific areas of the pizza. This innovation, for instance, makes the much-sought-after leopard-spotted crust -- synonymous with pizza Napoletana -- possible while at the same time protecting delicate topping, such as basil and buffalo mozzarella, from the intense radiant energy. With an intuitive set of pre-sets for different pizza style and the Manual mode function, users can independently control the oven's deck temperature, the oven cavity's air temperature and the amount of radiant-energy applied to the crust and the toppings. By offering both pre-sets and manual control, the oven has been designed to appeal to both beginners as well as experts who want to fully customize their bakes.