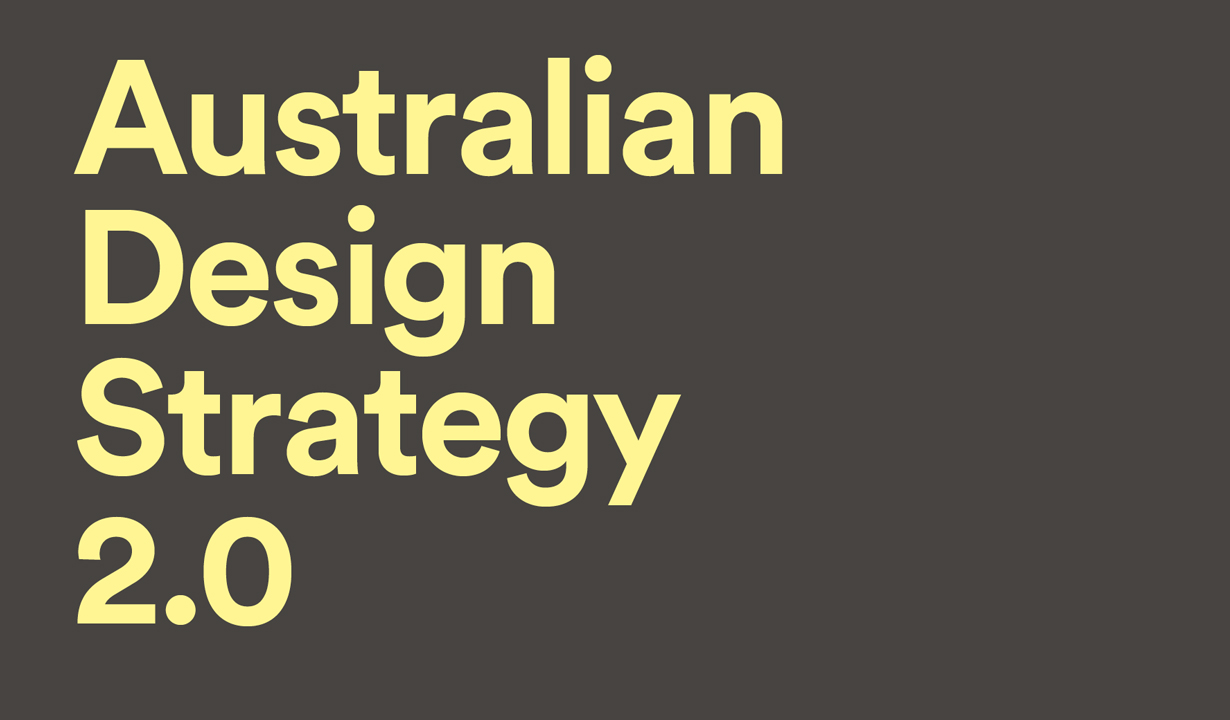 Australian Design Strategy 2.0
Published on: 22 March 2018
Share
Australian Design 2.0 formed part of the National Design Summit, held during the 2018 Sydney Design Festival. The Summit explored the challenges and opportunities for Australia to develop a more strategic approach to promoting the value and importance of design and design-led innovation to business and government.
The Summit was chaired by Tim Horton, Registrar of the NSW Architects Registration Board with invited speakers from UTS, the Australian Design Alliance and authors of New Zealand's Value of Design Report – a landmark report that estimated the value of design to NZ's economy at $10.1b.
At the end of the Summit, a panel of speakers chaired by Dr. Brandon Gien, CEO of Good Design Australia, agreed that funding should be explored to produce an Australian report similar to New Zealand in order to provide economic and research data to quantify the value of design to Australia's GDP.
Australian Design 2.0 details the case for a national design 'action plan' for Australia by examining initiatives in other countries and offering suggestions as to how this might be achieveded in Australia.
Download Australian Design 2.0 here.
View The Value of Design to New Zealand Report here.