Zoomo One E-Bike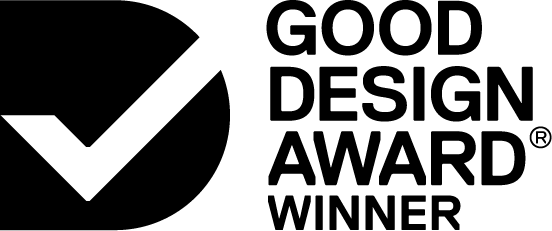 Commissioned By:
Zoomo Pty Ltd
Designed In:
Australia
The Zoomo One electric bike is designed to supplant gas-fuelled mopeds and accelerate the move towards carbon-neutral cities. Designed with durability, safety and serviceability front-of-mind, the Zoomo One is the ultimate high-performance delivery vehicle targeted specifically toward the last-mile delivery sector.
CHALLENGE
SOLUTION
IMPACT
MORE
A lack of commercial-grade light electric vehicle solutions across the globe has forced delivery riders into using inefficient, expensive, and environmentally unfriendly vehicles, despite riders and businesses acknowledging these negative impacts. The objective of the Zoomo One was to design a utility e-bike for the professional delivery sector that could compete with gas-guzzling vehicles. It has been designed to compete directly with the durability, reliability and speed of a traditional moped, whilst maintaining a 'cool' vehicle style that would be loved by riders and fleet operators, and represent Zoomo's image.

The Zoomo One was designed by sourcing the best-in-class automotive grade components to ensure it reflected the bike's main purpose of serviceability, durability, and safety. Riders have always played an integral part in the development of our new bikes, and we co-designed Zoomo One with mechanics and riders to ensure premium serviceability. We ensured that couriers tested our bikes from start to finish, with real data collected from these tests guaranteeing that the final product would be durable, desirable and long-lasting. The Zoomo One was also designed with better visibility to ensure it is our safest bike to date.

The Zoomo One provides couriers and businesses with a tool that enables them to make more efficient and cost-effective deliveries whilst achieving social, environmental, and economic benefits. The Zoomo One will improve the lives of gig workers by providing them with a more durable, safe, and desirable vehicle that increases their source of income. The increased uptake of e-bikes will ultimately reduce the number of gas-guzzling vehicles on the road, helping businesses achieve their environmental pledges. Furthemore, the Zoomo One's all-in-one solution, which incorporates maintenance, financing and software alongside the hardware, provides the most complete solution for delivery.

The Zoomo One was designed to ensure its durability was distinct from any other e-bike on the market. Significant funding was put into its design, including a premium frame that is both attractive and highly durable. The Zoomo One combines the best auto-grade components with key bicycle design principles and IoT technology, ensuring that it establishes itself as the best vehicle for delivery. Other key design features include: Purpose-built for delivery with a high cargo payload capability that can carry a total of 60kg, with flexible mounts for delivery boxes and more. The fork on the bike was customised with the supplier, for enhanced durability. Auto-grade components, including double suspension, 24-inch alloy wheels, and puncture-resistant tyres, make the Zoomo One suitable in all weather and terrains. Integrated GPS & real-time vehicle tracking brings simplified and safe fleet management. Real-time IoT data for battery health monitoring, preventive maintenance, and on-demand rider training. Designed with fully customisable fairings for branding, colours, logos, and more. Each bike has been engineered for 14hr heavy-duty delivery, with smash-proof, stem-integrated front lights and more. Designed with world-first safety features, including advanced LED lights all around, with turn-signal indicating and a brake-lever activated rear light.