Ult1Mate Next Gen Towbar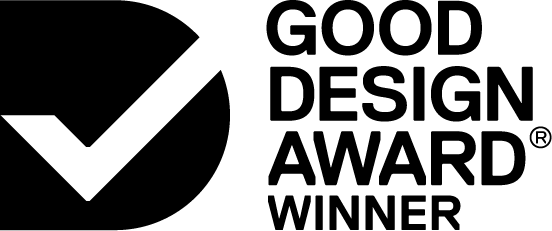 2019

Product
Automotive and Transport


Milford's Ult1mate Next Gen Towbar is the new, gold standard in towing. Its patented, high tech, precision-made three-piece design, coupled with the patented silent HitchHush™ end cap represents a breakthrough by providing maximum strength and failsafe durability. All while optimising the supply chain and delivering advanced design and manufacture.
CHALLENGE
SOLUTION
IMPACT
MORE
Traditional 'pre-fabricated' towbars cause a number of issues for suppliers and consumers. Their shape makes them difficult to store and transport, resulting in damage, excess freight costs, expensive storage solutions and wasted time. Current manufacturing methods for the receiver and towing lug use wide tolerance materials resulting in an irritating rattle (NVH) when the product is in use. Earlier efforts of using detachable outriggers have resulted in safety issues as fasteners work loose over time. These early attempts at detachable towbars can also be difficult to install, with a high risk of incorrect fitment.

With a precision fabricated, tight tolerance towing lug and receiver, this new innovation moves well past the capability of traditional towbar designs. The patented HitchHush™ end cap exerts a compressional force designed to dampen movement and the resultant noise it creates. The interlocking design ensures maximum strength and failsafe durability. The system has been tested to achieve maximum load rating to loads exceeding 3500Kg, even without using any fasteners. The three piece interlocking design makes this the simplest towbar to send, store and install, as they are presented in retail quality cartons with video fitting instructions.

Changing the way the product is designed has enabled advanced, "fast to market" design and manufacture while also allowing the product to fit in customised cartons which reduces costs across the entire supply chain. • Properly sized packages improves product protection and reduces the need for void fill, plastic and foam which would end up in landfills. • Warehouse space is minimised and more packages fit on a truck. With fewer trucks also needed, less fuel is burned, creating reduced greenhouse gas emissions per package. • Packaging is easily recycled, and is one of the most recovered recyclable products in Australia.

Designed and certified to the highest international standards and supported by in-house FEA and CARLOS testing, Milford Ul1mate towbars represents a breakthrough for maximum strength and failsafe operational durability. Interlocking three-piece componentry achieves added strength and ultimate safety. Characteristically unique side mounting plates and cross bar ensure correct and secure fitment every time. The patented HitchHush™ guarantees user satisfaction by way of its revolutionary anti-rattle technology. Providing years of silent operation; free of annoying NVH issues and troubles. Milford Ult1mate Next Gen Towbars include detailed, step-by-step fitment videos and universal, freight and retail friendly packaging, design specifically to optimise all aspect of the supply chain. • Fast product realisation due to advanced, virtualised development and manufacture • Packaging solution prevents damage and is optimised for our supply chain. • Resolved fastener separation issues leading to product recall. • Maximum freight density enhances product competitiveness. • Ease of use for end users and installers, minimising the opportunity for error. • Integral towing lug brace delivers highest load performance and superior appearance. • High tech interlocking design ensures max strength and failsafe durability. • Torture tested to achieve max load rating and durability. • Protected by ArmorTex - Milford's new high tech, high performance coating. • Rapid fitment - easy to follow video instructions.