Single Use Ain't Sexy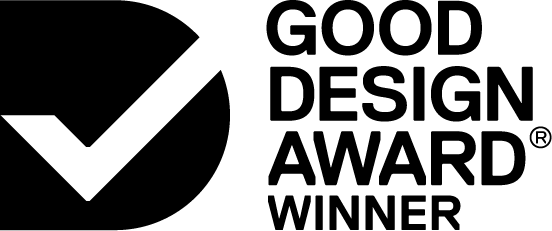 Commissioned By:
Single Use Ain't Sexy
Designed In:
Australia
We have saved up to 125,000 single-use plastic soap bottles from Australian landfill, by replacing them with our revolutionary 'just add water' dissolvable hand soap tablets and sexy matte white glass reusable soap bottles.
CHALLENGE
SOLUTION
IMPACT
MORE
Our project is responding to dual challenges: 1. SINGLE-USE PLASTIC BOTTLE CONSUMPTION - Australians use 130 kg of plastic per person each year and only 9% of it gets recycled. Unfortunately our single-use plastic bottle usage is unsustainable & our 'throw away culture' in general is out of control. 2. TRANSPORTING WATER - Moving heavy water-based products (such as bottles of liquid soap) is expensive & unnecessary. Whether by sea or air freight, this places an enormous strain on our supply chain & produces significant carbon emissions.

Our project is solving dual challenges: 1. SINGLE-USE PLASTIC BOTTLE REDUCTION - Just one of our reusable glass soap bottles can save up to 25 single-use plastic bottles from Australian landfill each year. We are making it simple, easy, affordable & fun for everyday Aussies to reduce their single-use plastic bottle consumption in their homes. 2. NOT TRANSPORTING WATER - We are enabling Aussies to leverage water (a resource they're already paying for) at the source, where it comes out of their taps at home. This ensures our customers minimise their carbon footprint in the supply chain by not shipping water-based products.

SOCIAL IMPACT - Our cutting edge just-add-water soap tablets have made a significant positive impact in the lives of tens of thousands of everyday Australians. Our product has empowered them to have a direct, tangible impact on being more sustainable. COMMERCIAL IMPACT - Our innovative business model has set a new benchmark in the personal care space, having revolutionised the sustainability of the just-add-water category. We have sold out twice in our first year in business. ENVIRONMENT IMPACT - Our product has had a significant positive impact on the environment, having saved up to 125,000 single-use plastic soap bottles from Aussie landfill.

The philosophy behind our brand is to make sustainability sexy. It's that simple. People shouldn't have to compromise on looking good, to do good. Nor do they want to be guilted or nagged onto doing the right thing. The way of the future is to design beautiful & sustainable products - like ours - that people genuinely want to engage with. That is also why we like to have fun! Our tagline is 'Don't be a tosser'. We are currently developing an entire tablet-based personal care & home cleaning range of products, designed to completely eliminate single-use plastic household bottles globally. Our tablets are only $3 each. The response to our first year in business has been overwhelming: We have been first to market in Australia, sold out twice, built a community of thousands of obsessed customers & featured in Time Out, Yahoo News, Better Homes & Gardens, Inside Out Magazine, The Herald Sun, E News, NBC Universal & many more media publications. We were also selected to exhibit at Melbourne Knowledge Week as part of the Victorian Circular Activator. This was in partnership with the City of Melbourne, Planet Ark & RMIT University. It was a humbling acknowledgment of the impact we're having in the Circular Economy.