Queensland New Generation Rollingstock (NGR) Multiple Unit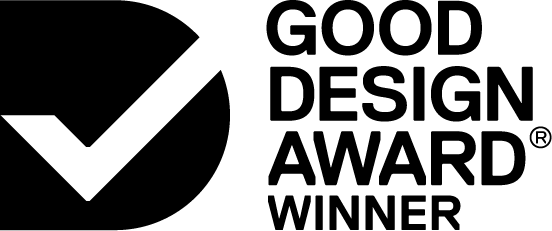 2016

Product
Automotive and Transport


Designed By:
Bombardier Industrial Design Team
Commissioned By:
Queensland Government
Designed In:
Australia
QNGR vehicle – Bombardier has designed and is currently building 75 New Generation Rollingstock (NGR) trains for the South East Queensland rail network.
The trains will increase capacity for the growing population, improve safety, comfort and travel times as well as improving sustainability and reliability.
CHALLENGE
SOLUTION
IMPACT
MORE
The exterior styling of the train provides a bold, modern and progressive face when compared to the existing vehicle fleet. Bombardier Industrial Design took inspiration from the Queensland environment, ensuring longevity of aesthetic and a grounding within the context of the SEQ region. The result is a unique appearance that reflects the spirit of progress, reliability, safety, quality and comfort. The interior design provides an overall more spacious, light and airy experience for passengers through larger windows, greater seat and aisle spacing, and open walk-throughs between each car. A holistic approach to design and detail tie both exterior and interior design together seamlessly.

The design improves on its functionality as a commuter rail vehicle. It provides overall more space for access, egress and maneuverability when accessing and moving within the vehicle interior for both passengers and staff. It provides improved crash performance and emergency egress, improving safety. The overall interior ambience has been improved through the use of premium colour palette and textures mixed with premium material selections. Human Factors has been considered from the very beginning of the project integrated within Industrial Design, ensuring every component of the vehicle design is intuitive to passengers, staff and maintenance ensuring that additional cognitive effort is reduced.

The vehicle is the first train in the world to meet the latest passenger interior crashworthiness standards based on its high-back seat spacing configurations. Fire safety has also been improved through an overall reduction of combustible materials. Integration of photoluminescence in the floor finish provides passive lighting for emergency egress when emergency lighting is not available. Driver safety has also been improved by ensuring that drivers have 3 points of egress from their cabin to a place of relative safety. Each emergency egress point enables emergency crews with stretchers to exit passengers or crew. The passenger interior surfaces, have also been designed to reduce injury to passengers in a crash

Materials that can be recycled, such as aluminium, stainless and mild steels, are used throughout the NGR wherever possible. The vehicle has been designed to reduce the time for assembly and disassembly ensuring a reduction of time and energy in both production and end of product life cycle. The use of hazardous materials and chemicals has been restricted from both the production methods of subsystems and the vehicle itself; this includes Isocyanate and chromate free paint systems, ensuring health protection of the applicator of the paint systems. The vehicle mass for a 6 car set has been kept to under 260 tonnes to minimise energy use and impacts on other infrastructure (e.g. track wear).

The vehicle has been designed to the highest level of quality, fit and finish by using special manufacturing techniques such as hydro-forming, cold pressing, extruding, moulding of composites and fabrication, all within the price point of the vehicle design cost model. Colour, gloss and texture for the colour palette has also been designed to provide a premium experience with optimal visual comfort. This has been achieved by providing uniform illumination, accurate colours (Delta E of 1), reduction of glare and adequate contrast for vision impaired passengers. Tolerance for vehicle structures, interior and exterior components have been designed to ensure this high level of quality and fitment is maintained.

The main areas of unique innovation for the QNGR vehicle are photo-luminescent strips in the flooring as a passive guidance system when all emergency lighting systems have failed. Bombardier ID worked very closely with suppliers to develop this solution into an easily manufactured, robust for long term use (15 years) and easy to install solution. Dynamically-tested crash-compliant modular seats provide an innovative solution and were again driven by ID through various concepts to support supplier realisation. The coupler cover mechanism designed by Bombardier ID, developed, tested and manufactured by Bombardier, and the window frame solutions and securing devices also show an ongoing commitment to innovation.

The NGR Multiple Unit is designed to meet, or exceed, the highest standards in the rail industry worldwide, including standards for fire safety, crash management, passenger comfort, crash worthiness and use of hazardous materials. Passenger interaction, comfort and safety have been improved via infotainment screens, WIFI access, CCTV cameras and toilet facilities on every train. All elements of the vehicle have been either designed by Bombardier Industrial Design or have had input from Bombardier ID to ensure a cohesive product approach. During the development of this new product, Bombardier have placed a very high importance of Human Factors integration throughout the design, build and 30 year life.