Next Generation KOMPAN Outdoor Fitness Bikes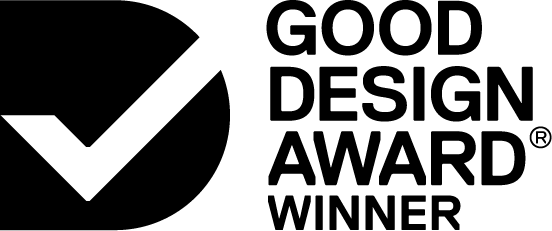 2019

Product
Sport and Lifestyle


A new way to ride in the outdoors. KOMPAN's new outdoor fitness bike incorporates the features and technology of stationary bikes traditionally seen in indoor gyms into a bike designed with outstanding quality and durability, resulting in a world-first cardio training solution for outdoor public spaces.
CHALLENGE
SOLUTION
IMPACT
MORE
It's overwhelmingly clear that adults around the world aren't moving enough - physical inactivity is the fourth leading risk factor for death globally. A 2018 study estimated more than a quarter of adults worldwide aren't getting enough physical activity, putting more than 1.4 billion adults at risk of inactivity-related diseases. In 2013 physical inactivity cost the global economy US$67.5 billion. Closer to home, this issue cost the Australian economy AUD$805 million. Considering more than half of Australian adults were not sufficiently active in 2014-15, any initiatives or products that improve this bleak outlook should be welcomed. References: - (https://ncdalliance.org/news-events/blog/the-4th-leading-cause-of-death-worldwide-physical-inactivity-is-an-urgent-public-health-priority) - (www.thelancet.com/journals/langlo/article/PIIS2214-109X(18)30357-7) - (https://sydney.edu.au/news-opinion/news/2016/07/28/physical-inactivity-cost-the-world--67bn-in-2013-says-first-ever.html) - (https://www.aihw.gov.au/reports/australias-health/australias-health-2018/contents/indicators-of-australias-health/physical-inactivity)

Cycling is one of the most popular cardiovascular exercises both in Australia and around the world. It is safe, effective and simple - everyone knows how to ride a bike. Cycling is great for losing weight and building muscle whilst minimising impact on joints. KOMPAN's new outdoor fitness bike is designed to encourage an active lifestyle for those new to training and cardio-based fitness, whilst also providing a scaleable solution for those seeking a demanding cardio-based workout.

We believe the bike has the potential to deliver significant social impact by improving public health. The design, durability and quality of the bike means it can be placed in any conceivable unsupervised public outdoor space - botanic gardens, esplanades and boardwalks, neighbourhood pocket parks, commercial outdoor gyms, sports clubs and shopping centres. The list is endless. Imagine a digitally interactive spin class with adjustable, scaleable equipment held in the fresh air of the great outdoors! As outlined in the 'sustainability,' 'quality,' 'commerciality,' and 'innovation' category criterias, we believe the bike will also deliver commercial and environmental impacts.

Key features include: - A 7" LCD vandalism-resistant, waterproof, anti-glare touchscreen for users to manually adjust resistance (10 settings), and see real-time data on speed, distance cycled, RPM and calories burned. - Bluetooth connectivity to the new KOMPAN Cardio app (allowing users to save their workouts to Strava, Apple Health etc) as well as to third-party applications like Zwift, a multiplayer videogame and training program where users interact, train and compete in a virtual world. - Self-powered electrical motor - no power source or external wiring required. - Patent-pending technology incorporating a sophisticated virtual flywheel for an authentic road cycling experience. - Innovative Automatic-Drive feature - the bike utilises machine learning and an advanced algorithm to automatically adjust resistance depending on the user's pedalling speed and cadence. - Customers can choose between the City Bike (upright riding style, low entry frame, wide saddle for maximum support) which is more suitable for less fit or elderly populations, and the Sport Bike (racing-style posture) which suits more advanced users. The saddle is fully adjustable to suit different heights and postures. - Designed with the highest quality materials for maximum durability in unsupervised public spaces. Certified by TUV according to EN16630 and by UL to UL 1647 and CSA C22.2 No. 68.