NEEO – The Thinking Remote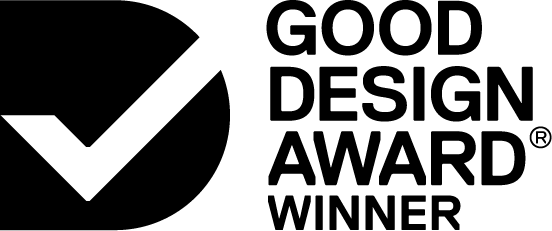 2017

Product
Consumer Electronics


Designed By:
Raphael Oberholzer & Oliver Studer
Commissioned By:
NEEO Inc
Designed In:
Switzerland
NEEO is a smart home system, consisting of the NEEO Brain and the NEEO Thinking Remote. It's the simplest way to connect and control all the devices in your home.
CHALLENGE
SOLUTION
IMPACT
MORE
We believe good design must solve problems in the real world and should be there to last. Our philosophy is thoroughly carried and consequently outlined throughout the NEEO design language: Keeping both elegance and discretion, the design language applied cleverly conceals NEEO's functionality of facilitating a more natural interaction with all the devices and technologies surrounding us in our homes.

The design of the NEEO Thinking Remote and the NEEO Brain is fused from aluminium and acrylic glass. The gorgeous exterior is extended to the design of the inner hardware architecture: Boards, silicon and connectors are designed to optimize space, cooling and aesthetics. The exterior's elegance is equally transferred into the software used to setup and use NEEO. The beautiful, intuitive and simple user interface allows anyone to setup and control a smart home. NEEO's silent and discrete appearance is tailored to suit every home environment; it is the first home automation device that home owners will love to have in their living room.

The remote's long lasting anodized aluminium case is very solid, protects against damage, resists fingerprints and feels just right thanks to its premium surface finish. As a result of seeking for ultimate simplicity, the remote has just the buttons which are absolutely needed, designed for an optimal tactile experience. The amazing 291 ppi touch screen display facilitates richest browsing and control. Furthermore, the remote comes with an embedded hand recognition technology for personal profiles, parental controls and more. With every detail physically tailored for a simplified interaction with daily technology, the NEEO Thinking Remote is the most instant interface to control all the devices in your home.

The NEEO Brain connects to all of the devices in our homes and makes them available on the NEEO Thinking Remote. We wanted NEEO to work with all your devices out of the box. Therefore, we built in support for all smart home languages and protocols. Via Wi-Fi, Bluetooth, Z-Wave, ZigBee, 6LowPan and incredibly strong IR blasters embedded in one device, NEEO simplifies control for more than 50'000 AV and home automation products. The high-end antenna, hardware and case design as well as built in redundancy systems guarantee frictionless communication between the devices, facilitating a smooth user experience. All of that is concealed behind the discrete and silent appearance of the NEEO Brain.

NEEO's user interface is based on so called 'recipes'. NEEO recipes are simple and yet powerful little helpers that take the complexity out of the smart home world. These recipes make your tech easily accessible and comprehensive for everyone. They automate everyday routines in your home and even connect all devices that usually would not be able to interact with each other. Automation was never easier: All the recipes needed are automatically generated, allowing users to just enjoy the stunning simplicity and watch the magic happening.