kkdu plum bike buggy and rack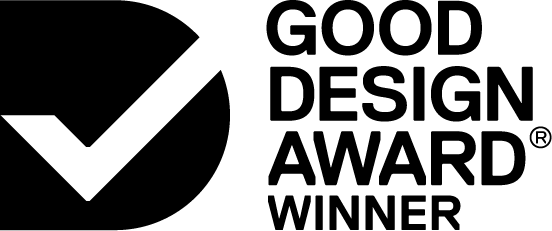 2017

Product
Sport and Lifestyle


Commissioned By:
kkdu plum pty ltd
Designed In:
Australia
The kkdu plum is a 2-wheeled bike trailer that attaches simply and quickly to a hitch on a bike rack. It can then transition in seconds to a 3-wheeled cart, and back again, encouraging decreased car use by providing a solution to increasing the amount that can be transported by bike.
CHALLENGE
SOLUTION
IMPACT
MORE
In a world of bland aluminium extrusions and carbon fibre, the classic and minimalist tubular aesthetic of the kkdu plum clearly stands out from the crowd. Inspired by the vintage Roadster and based on solid utilitarian values, the kkdu plum buggy is available in six vibrant colours, all inspired by native Australian flora. The unique stainless steel bike rack exudes quality and class, but is designed to be robust and long-lasting. The styling is classic urban chic, and is as comfortable on a catwalk or interior design magazine as it is being cycled or pushed along an urban street or coastal path.

Ease of use has been the focus of the design. Specifically, the kkdu plum needed to transition from 3-wheeled cart, to 2-wheeled bike trailer, to storage, and back again as simply and easily as possible. As a 3-wheeled cart, the handle can be adjusted to an ergonomic position for pushing or pulling around the tightest street corner or aisle. For cycling, simply re-adjust the handle position to fit into the hitch cup, tighten the gear mechanism using the clamp lever, and rotate the 3rd wheel off the ground by releasing the plunger. In seconds, the kkdu plum has now become a 2-wheeled bike trailer. Whilst cycling, the unique hitch allows rotation through all ranges, navigating an uneven road with ease.

Frame, hitch and rack security and stability has been designed with user safety a priority. The aluminium hitch mechanism is housed within a stainless steel shoulder, welded onto the rack for added security and strength, while the ability to lock the hitch lever to the cup prevents accidental uncoupling during use. The rack sections are designed to slide into one another, both in order to adjust to most bike sizes, but also for added strength whilst cycling with heavy loads. The carbon steel tubular frame and shape provides the strength to easily carry day-to-day loads and more, while the stainless steel clamp lever and internal gear adjustment mechanism provides rock-solid stability to the adjustable handle.

Attention to detail and quality manufacturing underpin the kkdu plum's design. The carbon steel tubular frame is welded together, before being zinc plated and powder coated for long-lasting protection. The internal components of the adjustable, ergonomic handle mechanism are made of stainless steel for durability. Marine grade timber has been used, and additionally coated and protected by a marine grade, water based timber finish. The stainless steel bike rack and unique aluminium hitch, are robust and built to last.

By providing a simple alternative to many car journeys, the environmental benefits of the kkdu plum are clear, and through large scale uptake, potentially huge. Additionally, each frame and rack is built to last, avoiding the waste that would be produced by the more frequent replacement of an inferior product. The modular design means that if faulty, only the affected component needs replacing, minimising the amount of each unit needing to be discarded.

From AUD $1500, the kkdu plum is a unique design piece, providing exceptional value. Using components built to last, use as either a bike trailer or cart offer the urban dweller a genuine alternative to owning a car. Its versatility means that there are few day-to-day car journeys that cannot now be performed by bike. Whether commuting for work, carrying family picnics to the beach, school runs or market shopping, the kkdu plum bike buggy can handle these with ease. In six on-trend colours, response to the design has been so positive that the product has transformed from a 'bike store' to a fashionable lifestyle product for those seeking to live differently, allowing premium pricing and investment return.

The kkdu plum is an original and unique solution aimed at reducing car journeys and the effects thereof, by allowing urban dwellers to carry more by bike. Solutions such as panniers, cargo bikes and kids bike trailers offer niche solutions, but are limited by their lack of carrying capacity or bulk. The kkdu plum address many of these limitations in a very simple and user-friendly way, providing a solution for more people who want to incorporate cycling into their daily lives. Its innovation lies in its style and beauty, yet everyday practicality and simplicity. By creating a desirable product that is simple to use, the kkdu plum is encouraging more people to live healthier and greener lives.