Kenwood Cooking Chef XL Premium Kitchen Machine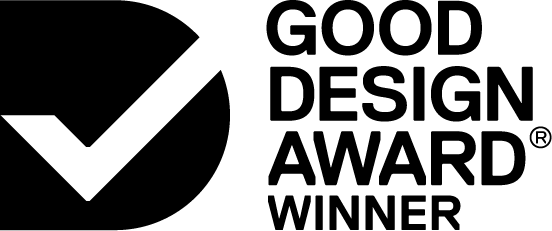 2021

Product
Domestic Appliances


Commissioned By:
Kenwood Limited
Designed In:
United Kingdom
The new Kenwood Cooking Chef XL is inspired by a passion for food. This must-have kitchen machine fuses ground-breaking innovations with state-of-the-art design to support culinary creations from preparation to perfection.
CHALLENGE
SOLUTION
IMPACT
MORE
When developing the Cooking Chef XL the FULL Range was taken into consideration. Designers used a platform approach across the range's core technology, ensuring the benefit from economies of scale, differentiation with a compelling trade-up proposition and complex first - the most technically complex machine first. Value analysis research was conducted to identify what Bakers & Cooks care about. The overarching objectives were to strengthen Kenwood's category leadership and for the Cooking Chef specifically, the premium price-segment. The design recipe for success was to develop a Cooking Kitchen Machine with the highest perceived value to increase conversion and attract new consumers.

The value analysis research identified & qualified what bakers cared about and designers were able to bring these to life creating desirability through innovation, developing new baker relevant features. The Cooking Chef XL is the most desirable and premium domestic kitchen machine. The design holds true to its iconic Kenwood 'C' shape, housing an abundance of baking & cooking features. Imperative to its design success was to ensure simplicity in use and to balance this, all the main features have been aligned on two major axes centered on the bowl and the control dial.

Kenwood is an expert in food preparation products, combining a deep love of good food with a complete understanding of how people like to cook and eat. It's with this expertise that has led to the design of the Cooking Chef XL, giving culinary devotees the confidence to imagine, learn and create dishes from scratch. This new design brings Kenwood a superior, innovative and true multi-purpose kitchen machine in the food preparation category expanding new market opportunities to Kenwood. The R&D investment in new technology platforms will be leveraged across the full new chef range to maximize the ROI.

The World's First Induction Stand Mixer; Accurate induction technology gives you the widest temperature range available in a stand mixer, giving you control to select temperatures between 20°C - 180°C, gentle enough to temper chocolate and prove dough and also hot enough to create tasty stir-fries. Connectivity; Everyone's culinary journey starts somewhere. Using the KenwoodWorld App connect to your Cooking Chef XL for a truly tailored experience with everything in one place. Recipes, inspiration and smart weighing. Create a personal experience to fit your lifestyle, your tastes and your abilities in the kitchen, whilst helping you grow your repertoire, learn new skills and gain more confidence in your culinary abilities every day. EasyWeigh Scales; the precise built in EasyWeigh scale allows you to weigh all your ingredients incrementally or individually directly into your Cooking Chef XL, saving you time and reduces mess. To ensure the measurements are easy to read, even if the head is lifted the weighing screen will automatically rotate. CookAssist™ 4.3" Touchscreen; easily navigate and control your Cooking Chef XL with the clear, intuitive touchscreen. Manually adjust settings, zero the scale or access the 13 SimpleTouch Preset recipes that simplifies the most complex & common baking recipes.