Getting On Board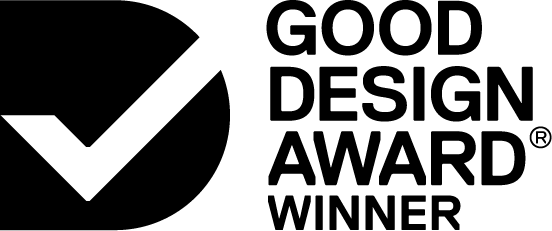 Designed By:
Dr. Lisa Fu
Dr. Selby Coxon
Dr. Robbie Napper
Commissioned By:
Metro Trains Melbourne
Monash University
Designed In:
Australia
Research has shown that the combination of bicycles and rail, is a viable alternative to car-dependent mobility, including bringing bicycles on board. In addition to reducing congestion, if we want to hit our emission targets, this needs to form part of our holistic set of future sustainable mobility strategies.
CHALLENGE
SOLUTION
IMPACT
MORE
This is a postgraduate design research project supported by Metro Trains Melbourne and Monash University exploring the future rail experience within Melbourne. However, designing for the future must include an acknowledgement and contribution towards sustainability and emissions reduction. Which is how designing a space for bicycles on board became a defining direction for this project. Apart from the problem context outlined above, the design challenge also involved responding to key concerns: 1. Suitability of bicycles on board - won't they take up space? 2. We don't know much about this travel practice (in part, due to the above concern)

Designing two dedicated bicycle zones within a 7-car train. Why? Apart from EU law now mandating bicycle spaces on-board, currently, bicycles in Melbourne are scattered throughout the train, which is spatially inefficient and an unpredictable experience for everyone. A zone for bicycles, uses space effectively and gets rid of the need to awkwardly avoid or side-step bicycles. It looks like: ✅Information displays and wayfinding to encourage one-way flow of bicycle traffic (best practice internationally) ✅ A custom interior layout with bicycle holders for short and long journeys, which make securing bicycles easy and fast (suiting Melbourne's dual metropolitan/suburban travel behaviours)

The biggest barriers to cycling are distance and safety. Research indicates that enabling more people to bring bicycles on board trains is not only a gateway behaviour to more cycling in general, but also key to travelling greater distances door-to-door. And when in trouble, even as a seasoned cyclist, getting on board becomes your safety net within the city. An additional project outcome is that we now have more insights on how people use bicycles and trains, which is key to implementing anything from station parking to MaaS. These findings are beginning to be utilised within gov/industry projects.

The floor layout indicates direction of passenger movement, upon entry and exit. The layout was developed over multiple iterations and is considered the foundation of the design, determining where bicycle holders are located, passenger flow throughout the space, as well as the distribution of bicycles throughout a train. Passenger information displays (PIDs) provide information for egressing bicycle users such as which side the door would be opening, time to next station, which passengers should egress first to reduce conflict and time spent at platform. Additional information upon approaching station includes connecting station exit and bicycle path information. The bicycle zone on board includes a space for short and long journeys. Short journeys are distinctly Melbourne though were absent from the literature. Designing for short journeys requires a stabilisation method that is immediately understandable, easy to use and time-efficient. A lifted wheel holder was designed, which involves lifting one wheel off the ground for stabilisation and requires minimal manoeuvring of the bicycle. Designing for longer journeys meant securing bicycles in a spatially efficient manner without feeling too cramped, while still enabling other passengers to move throughout the carriage. A side-by-side seating format, with wedge-fit bicycle holders was chosen.