Genesis Energy Mobile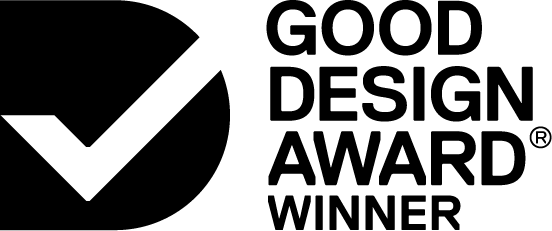 2017

Digital
Apps and Software


Commissioned By:
Genesis Energy
Designed In:
New Zealand
Genesis engaged Alphero to help put the customer right at the heart of everything it does via a mobile app. The app would empower the customer to manage their energy usage and cost, thus improving engagement and providing a smooth, clean experience for both users and Genesis staff through improved processes.
CHALLENGE
SOLUTION
IMPACT
MORE
Genesis wanted their customers to have a smooth, frictionless experience while managing their energy use, and they wanted to improve processes in their contact centre, giving their staff more time to spend solving complex queries. What customers would usually call the contact centre for, was now available to them via the mobile app in their own hands. They could access their billing information, their energy use and even order LPG bottles right through the app. In fact, it was highlighted in Genesis' annual report that 26% of LPG bottled gas was ordered via the app because of the seamless ordering process.

Through the design process, Alphero based its persona on a 27 year old graphic designer living in a flat as a contrast to the existing typical customer - a parent in their early 40's who pays the bills. They focused on the next generation persona as an ideal type of customer they would be taking on their digital journey to the future. It was important to promote the positive aspects of a digital self-service experience in order to encapsulate who Genesis is and what it offers to customers.

The digital programme marked a major shift in focus from product and engineering to putting the customer at the centre of its focus. This was underpinned by the realisation that, digitally, Genesis Energy was no longer competing with peers in the energy industry but with expectations set by digital providers such as Spotify, Air NZ or Netflix around the quality of digital experiences. With the friend-get-friend feature (for referrals) the design team convinced Genesis not to proceed with an unfriendly security-driven process. It needed to be as simple an experience as the digital services mentioned above.

By focusing on the younger demographic, Genesis was challenged by Alphero to move away from many of its security driven processes and consider a modern approach to sharing and communicating. The friend-get-friend feature allows customers to benefit by introducing Genesis to friends, in a way that is light and easy; focusing on social media sharing tactics, text messaging, and email rather than the customer having to pass their friends contact details to Genesis over the phone.

How do you create a loyal customer and demonstrate value when, as a company, you only interact with that customer on average for less than 10 minutes a year? The answer was to give customers control over their energy information and by tapping into the Kiwi DIY spirit with a new mobile app. Alphero's digital solution offered Genesis' customers data insights that were easy to understand and simplified tasks like paying their bill, ordering LPG bottled gas, or viewing their usage over by day, month or even hourly all in the palm of their hands. Genesis has increased its digital engagement, from customers only engaging once a month, to current mobile app users using the app 8-9 times each month.

Genesis has a strong focus on the future. It intends to lead innovation in the market, and take its customers with them. By adding value to its customers now, building engagement and empowering them to manage their own energy, Genesis is primed for the next wave of a smart connected future. Customers have the digital tools in their hands now, so extending this to managing a smart home or a smart car won't be a leap. Genesis new mobile app is just the tip of the iceberg, and their customers are excited for more.