EGO POWER+ Self Propelled Mower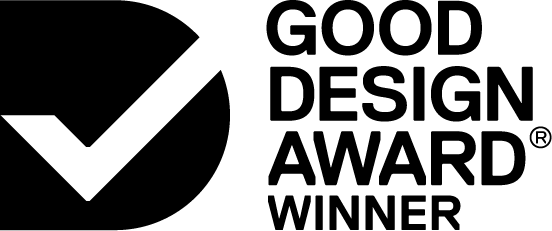 2016

Product
Hardware and Building


Designed By:
CHERVON (China) Trading Co., Ltd
Commissioned By:
CHERVON (China) Trading Co., Ltd
Designed In:
China
The EGO POWER+ Self Propelled Lawn Mower is the industry's first cordless rechargeable self propelled lawn mower.
Built on the proven design and features of the EGO 56V POWER+ ARC Lithium platform, the new self propelled model is a powerful and innovative alternative to traditional combustion engine self propelled units, offering the torque of petrol without the noise, fuss and fumes.
Powered by the industry's highest capacity and most advanced 56-volt 7.5Ah Lithium-ion battery, it offers industry leading run time, rapid recharge times, power and performance.
CHALLENGE
SOLUTION
IMPACT
MORE
Customers with larger blocks, the elderly and commercial users, are just some of the consumers that benefit from lawn mowers which feature integrated self propulsion systems. These products help to reduce operator fatigue, as the units effectively push themselves up slopes, through weeds and/or thick grass, making mowing easier for the user who may no longer have the strength or energy to push or start a conventional mower. Combustion engine powered self propelled mowers have really been the only option available for users wanting a mower with an integrated self propulsion system. These often costly units are typically heavy, hard to manoeuvre, need regular costly maintenance and require users to endure the usual noise, fuss and fumes associated with petrol powered equipment. Incorporating EGO's proven POWER+ ARC Lithium-ion technology, which has led the industry in terms of power, performance, run time and recharge times, EGO engineers set out to develop the next evolution in EGO's outdoor power equipment offering, with the aim of creating a high performance self propelled lawn mower, suitable for both domestic and commercial use.

The 7.5Ah battery, included in the EGO Self Propelled Mower Kit is the most advanced and largest capacity battery presently available in the outdoor power equipment category. Taking nearly a decade for Chervon's Research and Development team to develop, at the heart of this industry leading power source is an advanced power management system, which has been designed with intelligent heat management, for higher more efficient and stable power release. EGO's batteries control heat by a combination of unique mechanical, chemical and electronic design features, build into each battery. Mechanical: ARC shape to exchange the heat with the air Chemical: Phase change material applied to lower Ah batteries to absorb the heat actively Electronic: Single-cell temperature monitoring to detect & prevent overload prolonging battery life and run time As standard, the Self Propelled Lawn Mower comes with a Rapid Charger and the 7.5Ah battery. This enables the unit to run for 60 minutes and recharge in just 60 minutes.

The EGO Self Propelled Mower is one of the industry's first cordless rechargeable mowers, with a high performance, variable speed rear wheel self propulsion system. This independent self propelled system pushes the unit easily up slopes and through thick grass, helping to reduce operator fatigue, and therefore making mowing quicker and easier especially for users who may no longer have the strength or energy to push or start a conventional mower.

The EGO Self Propelled Mower is powered by a highly efficient and powerful brushless motor, that can produce 5.4 lb-ft torque @ 2600RPM, similar to a 140cc engine mower but with no direct emission and approximately 20% less noise. This industry first for EGO, allows the EGO POWER+ Self Propelled Lawn Mower to truly overcome the outdated and historic negative perceptions of cordless power vs petrol.

EGO POWER+ Self Propelled Mower has been carefully designed and engineered to offer users optimum performance, safety and ease of use. Key elements in the products design are outlined below: • Selectable 6 Position Spring Loaded Deck-Height Adjustment Simple to use, 6-position spring loaded deck height lever system; allowing the operator to effortlessly change grass cutting heights. • Integrated Electric Brake Safety Operating the mower requires the user to hold a bar handle that completes the electrical circuit. When released, the brake is engaged and the mower shuts down. The self propulsion system also incorporates a similar independent electric brake function, built around the accelerator handle. These both help to improve user safety and prevent 'run-away mowers' on sloped lawns. • 3 in 1 Mowing Options & 70L Bag The operator has the options of mulching the cut grass, bagging or using the side discharge function when using the mower. A generous 70-litre catcher bag is also included, meaning that users spend less time emptying the catcher and more time mowing. • Compact Foldable Design that supports vertical storage The space occupied in sheds and garages by petrol powered mowers has always been problematic given they must remain horizontal to avoid fuel and oil spillage. As the average dwelling size of Australian households reduces, space becomes a premium. The EGO Self Propelled Mower can be folded to a compact size, and stored vertically to reduce footprint in your garage. • Integrated LED Headlights For mowing any time - morning or evening. • 3 Height Handle Adjustments Suitable for a wide range of user height preferences. • Weather Resistant Design Ensuring unit and battery stay dry and continue to perform.

As well as allowing cordless maneuverability, the 7.5Ah EGO 56V POWER+ Battery supplied with the Mower has been carefully designed to be interchangeable with the full EGO range of outdoor power garden equipment, such as line-trimmers, chainsaws, hedge trimmers and blowers.

The EGO POWER+ Self Propelled mower incorporates an intelligent load sensor that monitors the motor, and regulates RPM based on load conditions to maximise run time, performance and efficiency. Industry Leading Warranty Owners of an EGO Self Propelled Mower are rewarded with the confidence of a 5-Year Warranty on the Mower, and a 3-Year Warranty the Battery and Charger.