ecoBirdy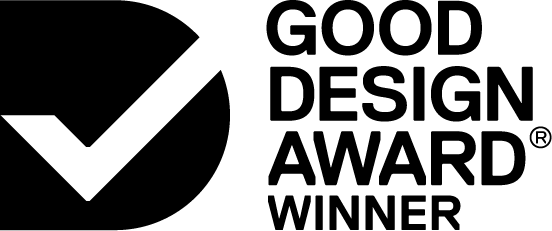 2018

Product
Furniture and Lighting


Designed By:
Vanessa Yuan and Joris Vanbriel
Commissioned By:
Vanessa Yuan and Joris Vanbriel
Designed In:
Belgium
ecoBirdy creates design products that enable kids to experience creativity and at the same time raise awareness about sustainability.
CHALLENGE
SOLUTION
IMPACT
MORE
Reduce the sea of plastic waste, that is so harmful to our ecosystem. Most of it is not recycled and ends-up in landfills, incinerated or even our oceans. Plastic toys use plastic more intensively than other consumer goods and have usually a very short lifetime. Introduce children to the circular economy and present the a tangible example. Change the perception towards recycled plastic. which is mostly related to cheap products and not very attractive look. Give a solution made of recycled plastic and which is recyclable.

All items are made entirely out of recycled plastic. Due to accurate sorting, cleaning and grinding during the recycling process, the plastic of all products is absolutely free from harmful chemicals. It is clean, pure and 100% safe. Colorful flakes of recycled plastic toys make every single item a unique piece. Thanks to this speckled look, all pieces are vivid eye-catchers as well as being recognizable products of recycling. Rounded edges and a smooth silky surface make the furniture pieces pleasant to the touch and easy to clean. In the manufacturing process, manual labor plays a significant role alongside machines.

By giving old plastic a new life, our aim is to free our ecosystem from its pernicious impact. As we use innovative technologies, made for the reuse of plastic, there is no need to add any pigments or resin. Within our project, 25 tonnes of plastic toys will be collected and saved of being thrown away. It involves thousands of children that get an introduction into the circular economy and get inspired for a sustainable future. The Kiwi shaped storage container and Rhino lamp have the intention of raising awareness of the endangered animals.

We give a positive impulse to a traditional industry. Better to recover plastic waste and transform into new products to safe the earth. We are a cross sectoral collaboration between a design company, a professional recycler and a plastic production company. The products attempt to re-use and re-purpose some of the tonnes of plastic that go into making toys for babies and toddlers each year. The Antwerp-based designers have not only created design pieces, but a whole system from the collection and recycling of old, unused plastic toys to the design and production of the furniture. It was essential to the founders that each step be based on social and environmental responsibility. An accompanying storybook and school-programme has been designed to introduce youngsters to the circular economy and inspire them to contribute to a more sustainable future. The design, recycling and production of ecoBirdy furniture is all done in Europe. Fair business practices are an integral part of the ethos. As a socially and environmentally responsible brand, we work with a local sheltered workshop in Belgium.