Carriberrie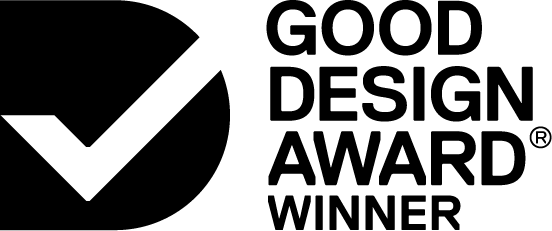 2019

Communication
Branding and Identity


Designed By:
Isobar Australia
Red Dogs VR
Airbag
Viva Sound
Commissioned By:
Dominic Allen
Designed In:
Australia
Carriberrie is a groundbreaking, immersive, innovative virtual reality (VR) journey across Australia, celebrating the depth and diversity of Indigenous dance and song from the traditional right through to the contemporary.
CHALLENGE
SOLUTION
IMPACT
MORE
Aboriginal Australia is believed to be the oldest continuing culture on the planet. It's a robust, thriving and complex ancient culture, rich in stories and traditions. Unfortunately, much of this history has been lost, and our brief was to create an innovative way to preserve this for generations to come. We exceeded the brief by using immersive technology to transcend cultural boundaries, creating an intimate dialogue between the First Peoples, the viewer and the land. Narrated by Australian traditional dancer and actor David Gulpilil, Carriberrie is the most advanced 360° virtual reality (VR) documentary ever produced in Australia.

More than 150 dancers from nine Aboriginal and Torres Strait Island cultural groups welcome us on a breathtaking journey through their land, sharing fascinating insight and a deeper respect for Australia's Indigenous people. Carriberrie showcases iconic Australian locations in 12 performances. This includes Bennelong, the highly acclaimed Sydney Opera House performance by Australia's premier Aboriginal dance theatre group Bangarra; an iconic ceremonial traditional dance in Uluru; food gathering dances in the rainforest; war songs on the most northern tip of Australia, funeral songs in the Arnhem wetlands, before culminating in a highly charged hunting track set in the central desert.

Carriberrie celebrated its world premiere at the 2018 Cannes Film Festival. It's traveled globally to major film and immersive dome-based video projection environments (fulldome festivals) including Melbourne, Berlin, France and Mexico. Across the world, it's been praised by critics and audiences alike. "An affecting journey rich in ancient cultural significance, every bit as soaring as the viewing experience itself. It's remarkable work." – Screen Space Since exhibiting at the Australian Museum with over 1000 tickets sold in the opening month, Carriberrie continues to share the First Peoples' stories through entertainment, education and innovation for audiences globally and generations to come.

*"Of the Earth" introduction titles* To fully submerge viewers to Carriberrie, We captured individual performances using volumetric motion capture and Ambisonic Sound matched to the movement and interaction of the headset narrated by actor and performer David Gulpilil. *Never before seen performances* From traditional ceremonial dance and song in Uluru, towards intrinsically contemporary and modern expressions at the Opera house, Carriberrie showcases a stunning range of Australian locations and performances that are intimate, immersive and breath-taking. *Planetarium and Fulldome edits* Two extended edits were uniquely crafted and narrated by actor Jack Charles based on the script by Tara June Winch explaining the setting and significance of the performances. Jaunt One For the first time in the southern hemisphere, the Jaunt One was exclusively used to capture each performance in stereoscopic 360º. VR Interface A unique VR interface was created to extend the experience for viewers, allowing them to discover the history behind the performance including meaning and locations it was performed. it also included performances by different cultural groups.