Braemar EnviroMagic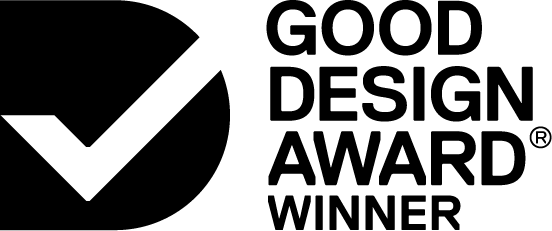 2018

Product
Commercial and Industrial


Commissioned By:
Seeley International
Designed In:
Australia
A fusion of brilliant design and smart technology by Seeley International has produced the new energy-efficient Braemar EnviroMagic® evaporative air conditioner. Not only is the low profile EnviroMagic® unobtrusive on any roof but it's lighter than other industrial coolers making it easier and cheaper to install.
CHALLENGE
SOLUTION
IMPACT
MORE
In developing the Braemar EnviroMagic®, we identified a market need for a high capacity large industrial cooler with a low profile. Research indicated that large industrial factories and warehouses wanted cooling that would be cheaper than having to install multiple small, heavy coolers that were costly to install and maintain. A critical design objective was to appeal to architects by offering an ultra-low-profile which can seamlessly integrate with a roofline. Development of the Braemar EnviroMagic® also aimed to provide a solution for areas where the building zoning regulations require roof mounted equipment and services to be located behind parapet walls.

All design challenges were met in addition to achieving: • Convenience – modular design means it can be easily disassembled/reassembled • Control features and Building Management System integration – the option of MagIQtouch Controller technology allows users to program and control multiple coolers from one station. • Durability – UV-proof polymer cabinet won't corrode and is able to withstand weather extremes. • Digital smartbox / control module - a digital electronic control module optimises performance by monitoring and controlling all of the air conditioner's capabilities. This provides temperature sensing and optimises water quality, safely and reliably. The module also incorporates diagnostics and memory to aid troubleshooting.

Represents an innovative ultra-low profile, lightweight commercial evaporative air conditioner, especially when compared to other large more visible, heavy metal commercial/industrial coolers. This market leading situation offers significant potential success, particularly because of the appeal this provides to architects and building specifiers. EnviroMagic® is particularly suitable for new buildings where the building zone regulations require roof mounted equipment to be located behind a parapet wall. It is aesthetically appealing & extremely energy efficient due to 'Invertair' inverter technology which uses far less energy per kilowatt of cooling, than an axial units and can potentially significantly reduce running costs.

• Low CO² emissions - Automatic thermostat controls the speeds of all three fans, to optimise building temperatures at all times, including switching the unit off for as long as comfort conditions are maintained. This further reduces energy usage and water consumption. &bulbull; 1Ø or 3Ø power supply – Braemar EnviroMagic® ENV600 is available in single phase and three phase. • Easy operation with MagIQtouch Controller - For ease of operation, Braemar EnviroMagic® is configured to work with an intuitive touch screen MagIQtouch Controller. • Efficient inverter motors - Braemar EnviroMagic® is like no other evaporative cooler. Designed using computer modelling to optimise efficiency and performance, it delivers up to 9,140 L/s @ 80Pa duct pressure and uses our state of the art inverter motors. • Regulatory compliance - Braemar EnviroMagic® complies with Australian regulatory safety and EMC requirements • Clean and dry function -Cooler drains automatically when it's not in use, preventing algae growth and maintaining a clean cooler. • Non-clogging water distribution - Water distributor maximises cooling efficiency by ensuring a continuous and balanced flow of water across the cooling pads. • WaterManager™ system - Ensures optimum machine life with minimum maintenance by constantly sensing water quality and replacing water with impurities and salts with fresh water.