Blackmagic URSA Viewfinder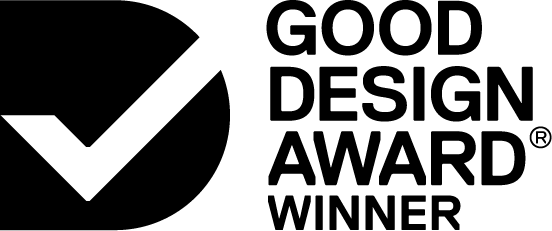 2016

Product
Consumer Electronics


Designed By:
Blackmagic Industrial Design Team
Commissioned By:
Blackmagic Design
Designed In:
Australia
The URSA Viewfinder is a professional electronic viewfinder designed specifically for Blackmagic cinema cameras. With an ultra-sharp full HD OLED display, its crystal clear images are indistinguishable from optical systems over $8000. For just $1500 it unlocks levels of focus control and framing previously inaccessible to independent filmmakers and grass-roots broadcasters.
CHALLENGE
SOLUTION
IMPACT
MORE
Optical viewfinder systems typically deliver the most accurate image, due to the 'infinite' resolution of directly projected light. Such systems require a complex array of lenses and mirrors, constrained by ultra-fine tolerances. This makes them difficult to assemble, sensitive to incidental impact, and highly expensive, costing over $8000. The pixels in the URSA EVF's full HD OLED display are virtually invisible to the naked eye, resulting in images indistinguishable from optical systems. Self-contained, the OLED is easy to assemble, compact and inexpensive. For under $1500, independent filmmakers and local broadcasters can now leverage previously inaccessible levels of professional focus and framing.

Paired with precision glass optics, the HD OLED display is so sharp it is virtually impossible to see individual pixels. Such clarity of detail is vital in high pressure shoots where accurate focus and framing are essential for professional results. A fraction of the size of traditional optical systems, the OLED display ensures an ultra-compact, lightweight design for comfort and balance on sustained shooting sessions. Typified by precision detailing and a refined haptic experience, the URSA EVF embodies technical promise. Fine knurling, laser etched diopter scale, and stainless steel mount blocks all speak of the sophisticated optical technology within and the professional performance it delivers.

Unlike third party devices, the URSA EVF is designed to fit seamlessly with the tactical, high performance DNA of Blackmagic URSA digital film cameras. The result is an aesthetic that is an essential element of the overall camera system rather than a visually awkward afterthought. To this end, the athletic form of the URSA EVF is carefully refined for optimal size and camera integration. The low-profile mounting arm clears the bulkiest of high-end cine lenses; the compact head unit has a tactile control panel for intuitive blind control of display and camera diagnostics. This prevents distraction and allows camera operators to focus on capturing the shot, critical in high pressure live broadcast situations.

The rigid, yet ultra-lightweight enclosure of the URSA EVF is formed by a cutting edge magnesium alloy moulding processes that facilitates highly sophisticated parts with very thin wall sections, excellent surface finishes and exceptional structural integrity. Dovetailing effortlessly into URSA and URSA Mini professional cinema cameras, the URSA EVF is secured firmly by a single fixing, which can be loosened for quick forward/back adjustability.

Led by exhaustive anthropometric study, the URSA EVF is flexible enough to cope with wide physical variation in a diverse user base. Fine diopter tuning compensates for eyesight, while multi-axis lineal adjustment and angular rotation allows comfortable left or right eye viewing in range of shooting positions. A smart infra-red sensor detects user presence near the eyepiece, turning on the OLED when required, and shutting it down when no longer in use. This prevents long-term deterioration of the OLED screen and prolongs valuable battery life.

Camera operators work in variable and unforgiving conditions for long periods of time. On-going physical demands on the body are high, particularly when considering shoulder-mounted applications. More often than not, operators are required to utilize bulky and awkward equipment, leading to long-term stresses and strains. Driven by exhaustive on-set observation, the URSA EVF is a more empathetic solution. Lightweight and highly adjustable, its considered ergonomics encourage comfortable, natural shooting positions, reducing fatigue and long-term injury. Exported to 87 countries, The URSA EVF complies with all relevant safety standards and regulations, including AS/NZS 60950, FCC, CE, RCM, WEE & ROHS.