Blackmagic Pocket Cinema Camera 4K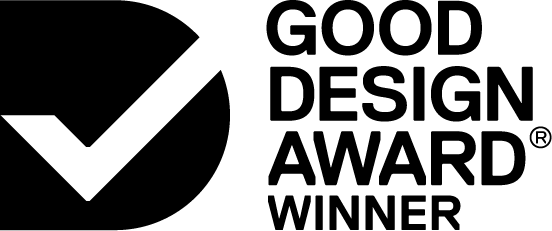 2019

Product
Consumer Electronics


Commissioned By:
Blackmagic Design
Designed In:
Australia
The Pocket Cinema Camera 4K is a professional, hybrid 'stills' and 'High Dynamic Range digital film camera', designed specifically for vloggers, photojournalists and independent filmmakers. For just $1295, it offers professional features and Hollywood image quality in an approachable, handheld DSLR form factor.
CHALLENGE
SOLUTION
IMPACT
MORE
'To create an approachable, affordable 4K cinema camera that addresses the shortcomings of traditional DSLR 'stills' cameras, empowering creative people with professional features and image quality enjoyed by Hollywood cinematographers.' Consider the workflows and ergonomics of hand-held cinematography, vlogging and documentary-making. Minimise size and weight for optimum mobility without sacrificing features or usability. Integrate professional audio and monitoring to eliminate expensive peripherals. Develop secure, natural ergonomics for quick, instinctive operation. Overcome thermal challenges of recording high frame-rate, 4K footage in an ultra-compact form factor. Realise a professional, high performance visual language without compromising ergonomics.

The Pocket Cinema Camera 4K blends the affordability, familiarity and ergonomics of the DSLR format with a design, feature set and UI tailor-made for professional filmmaking. Costing just $1295, it is half the cost of equivalent 4K-capable DSLR cameras. Its versatile hand-held form-factor allows shooting from a range of angles, ideal for new and unconventional applications. A familiar and intuitive interface promotes discovery and experimentation, encouraging new users to experience professional shooting and post-production workflows. Its advanced Carbon Fiber Composite enclosure is half the weight of die-cast metal, offering comparable strength and rigidity for half the cost.

The Pocket Cinema Camera 4K personifies Blackmagic Design's ambition to empower creative people with affordable, professional video technology, resonating with real-world users like Robb Jibson, Production Designer for American band Fall Out Boy's worldwide MANIA tour: "It works incredibly in the ever-changing lighting of a concert, adapting the brilliant Blackmagic image sensor into a convenient package that reduces camera footprints by 75%. This is important for sight-lines, ticket sales and ultimately the bottom line." By fostering a wider uptake of Hollywood-quality filmmaking technology, new and eclectic ideas can be realised as intended, unhindered by affluence, experience or technical limitation.

Large, ultra-bright 5" touchscreen allows intuitive framing and precise focus. Secure camera grip for single-handed 'run-and-gun' shooting. Bespoke, 45° grip pattern provides perfect geometry for resistance against fingers. Hierarchical control layout places critical, regularly used functions in instantly accessible zones: 1. Recording - under the index finger. 2. User-assignable Function Keys - near index finger. 3. Focus and Iris - at the rear just below the natural thumb position, out of the way until required. 4. Settings and diagnostics – under the thumb during setting adjustment and footage review. Front-side record button allows one-handed self-shooting. Haptics - Button of different size, shape and finish provide tactile feedback for error-free blind operation. Blackmagic OS, used on high-end URSA cameras, provides the same advanced features used by professional cinematographers. Dual-recording of uncompressed, visually lossless 4K Blackmagic RAW files on CFast or SD cards, catering to amateur and professional filmmakers. MFT lens mount, ideal for lenses common to small cameras. Easily adapted to PL, C, and EF standards for Canon, Nikon, Olympus and Leica lenses. Includes DaVinci Resolve Studio, Blackmagic Design's professional post-production software. Used in more Hollywood feature films than any other solution.