Blackmagic HyperDeck Studio 4K Pro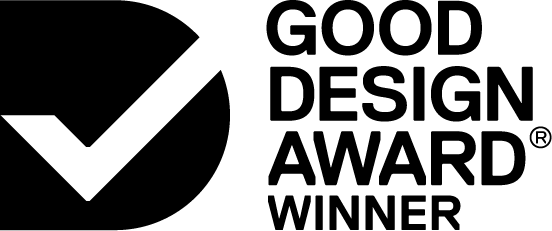 2021

Product
Commercial and Industrial


Commissioned By:
Blackmagic Design
Designed In:
Australia
The Blackmagic HyperDeck Studio 4K Pro is a professional broadcast deck designed specifically for live broadcasts, high resolution digital signage and archiving. It records broadcast quality, high frame rate Ultra HD video onto industry standard 2.5" SSDs and SD cards.
CHALLENGE
SOLUTION
IMPACT
MORE
Consider multi-camera television production and live streaming workflows to develop an intuitive, broadcast quality recording deck that can deliver fail-safe performance in high-pressure situations. - Enable reliable continuous recording and playback of uncompressed, high frame-rate 4K footage throughout live projects of any duration. - Maintain a compact, portable form factor that fits into a standard 19" equipment rack. - Develop a professional aesthetic that aligns effortlessly with Blackmagic Design's existing range of rack-based broadcast technology. - Ensure immediate, 'at-a-glance' recognition of system status, even in darkened, back room environments. - Provide quick access to core functionality. - Allow direct monitoring of program feeds.

The HyperDeck Studio 4K Pro is a simple, yet versatile broadcast quality recording solution, featuring four hot swappable media slots for non-stop recording of high quality uncompressed video files. Whether using 2.5" high capacity SSD drives or consumer SD Cards, users can quickly interchange full cards for empty ones as recording continues in another slot. The minimal design of the main control panel is deliberately pared back to allow critical information to be relayed clearly and unambiguously. Seamlessly integrated into the front surface, dual SSD drives are framed by dynamic light rings that actively reflect the state of each drive.

The central ethos of Blackmagic Design is to empower creative people with affordable, professional video technology. The intuitive HyperDeck Studio 4K Pro is a compelling example of this imperative, enabling independent broadcasters, web presenters and institutions to remain self-reliant, professionally mastering and distributing their own content safely and effectively regardless of lockdowns, social distancing and other measures related to COVID-19.

Non-stop 4K playback and recording The HyperDeck Studio 4K Pro uses high speed SDI connections to record and playback full resolution 4K video files. This comes with challenges, mainly regarding file size and the costs associated with storage of those files. The HyperDeck Studio 4k Pro gives users the ability to choose how they wish to store their media. High capacity, industry standard SSDs or common SD Cards can both be used depending on need. Further enhancing this flexibility high quality, space-saving H.265 files can be used, reducing storage costs while maintaining the exceptional image quality required for 4K televisions, projectors and signage. Storage media can be swapped even while recording, allowing for infinite length recordings. Small, fast and affordable, a single 1TB SSD card can store over 23 hours of H.265 8K footage at 60 fps. For additional flexibility, a USB-C expansion port allows recording of high-end ProRes 8K files to fast, high capacity external flash disks, controllable via the touchscreen. Multiple power inputs, both AC & DC, provide redundant power in case of outages & emergencies. Speakers & front facing headphone jacks enable monitoring of audio feeds.