Blackmagic ATEM 2 M/E Advanced Panel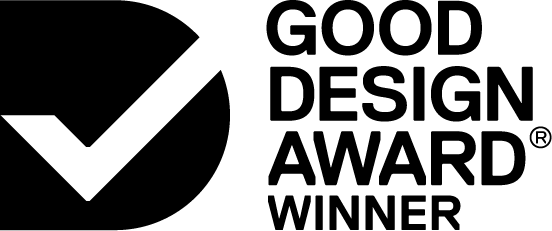 2021

Product
Commercial and Industrial


Commissioned By:
Blackmagic Design
Designed In:
Australia
The ATEM 2 M/E Advanced Panel is the world's most innovative live video production control panel. Designed to accelerate the workflows of multi-camera sporting events, concerts and TV broadcasts it costs just AUD$7,895, pairing affordability with the speed and reliability of physical control.
CHALLENGE
SOLUTION
IMPACT
MORE
The challenges inherent in live broadcasts of sporting events, concerts and music festivals are many and varied. With multiple cameras spanning significant distances, producers must consider the nuances of each source while responding instinctively to changing conditions. Creative decisions must be made decisively, cutting live video with pre-recorded material while simultaneously applying transitions and digital video effects. The prohibitive cost of large-scale switcher control systems precludes all but the most well-resourced studios from achieving this. Navigation of inexpensive software-based alternatives is complex and slow; in mission-critical live scenarios such inefficiency is the difference between a compelling broadcast and a failure.

Driven by real-world insight into live broadcast workflows the ATEM 2 M/E Advanced Panel distils control of 20 video inputs into a clear physical control layout, placing every feature directly at user's fingertips. This eliminates time-consuming navigation of complex GUIs for reliable, real-time control over transitions and digital video effects. Bespoke switcher buttons, with smooth scalloped caps reduce distracting reflections, offering positive tactile engagement for error-free blind operation. Paired with an ATEM Switcher it is a versatile solution for complex, high-pressure live productions demanding long hours of concentration and an ability to react instinctively to unexpected events and changing conditions.

At $7,895 the powerful, portable ATEM 2 M/E Advanced Panel democratises large-scale switching technology, offering direct control through an intuitive physical interface. No longer required to compromise creativity, performance or efficiency, individuals, institutions and novices are empowered to explore innovative approaches to live broadcasting regardless of the location or scale of the broadcast. This has meaningful cultural benefits, with professional execution no longer determined by wealth or technical expertise. With a diverse user base able to access large-scale switcher control technology, a range of innovative approaches can be expressed in a professional manner, unconstrained by the limitations of inferior technology.

The ATEM 2 M/E Advanced panel also features: Dynamic button labels and illumination that can be easily customized to suit individual operators. Up to 10 complete panel setups can be easily saved, stored and recalled, ideal for use across multiple projects. Quick setup and manipulation of sophisticated, multi-layer digital video effects for each of the 20 inputs using the three-axis DVE joystick. Transition and effect detection, automatically displaying the appropriate parameters on one of two integrated 5" LCD system control monitors, negating the need for slow navigation through complex menus. A bespoke T-bar fader for precise control over the speed, scale and position of a wide range of transitions. Custom encoder knobs that offer fine control of green screen keying, allowing for background effects and virtual sets to be easily applied behind presenters. No additional costs. Unlike other systems that come with license fees for individual features and on-going monthly costs every feature is included in the up-front cost for the ATEM 2 M/E Advanced Panel. Failsafe reliability in challenging locations and hectic studios, critical when broadcasting large-scale live events. The aircraft grade, CNC machined aluminium control surface facilitates exceptional structural integrity and accuracy for consistent location of controls.