AirFit™ F20 and AirTouch™ F20 Full Face CPAP Mask Systems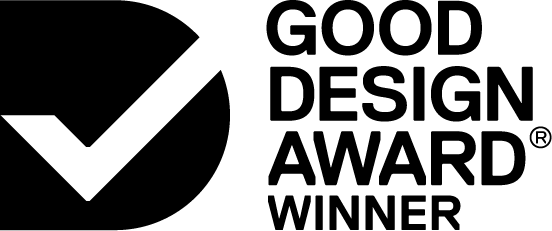 2017

Product
Medical and Scientific


Designed By:
AirFit™ F20 and AirTouch™ F20 Design Teams, ResMed Ltd
Commissioned By:
ResMed Ltd
Designed In:
Australia
With two cushions, the AirFit InfinitySeal™ silicone and AirTouch UtraSoft™ foam interfaces deliver the high level of performance ResMed is renowned for in its full face products.
Simple interchangeability between cushion sizes and types enable a tailored patient experience. Clean aesthetics and colour cues lift the products desirability.
CHALLENGE
SOLUTION
IMPACT
MORE
Through careful material selection and clever mechanical design, the frame incorporates four highly flexible support arms that bend and conform to the user's face. The 20 Series full face frame is compatible with both the AirFit™ and AirTouch™ cushions. The AirFit F20 InfinitySeal™ cushion has three sizes and is made to adapt to the unique contours of each patients face. The AirTouch F20 UltraSoft™ cushion comes in three sizes and gently conforms to every wrinkle and face contour, providing a soft and comforting experience.

The AirFit™ InfintitySeal™ cushion is designed to adapt to unique facial contours, delivering a secure, comfortable fit, regardless of face shape or size. Extensively tested, AirFit F20 is a popular choice among patients. ResMed 2016 studies showed that, when compared against the current market-leading full face mask, 86% of all patients tested prefer the AirFit F20 seal. Precise cushion contouring, localised texture details and the InfinitySeal technology deliver a seal that prevents blow-out, accommodates movement and is robust even at high pressures. AirFit F20 has been designed to comfortably fit a wide range of faces. ResMed 2016 studies showed, AirFit F20 fit 96.5% of all patients tested.

The AirTouch™ F20 mask showcases a new cushion material developed specifically for ResMed that offers unparalleled mask comfort. In an effort to reduce the likelihood of red facial marks, the AirTouch UltraSoft™ foam has been designed to adapt to the face and deliver a secure and exceptionally comfortable mask seal. Compared to silicone, the unique properties of foam provide a sensation of reduced friction and contact pressure even when sealed firmly against the face. Our foam is slightly permeable, so allows a very small amount of air to pass through it, providing a more natural sleeping experience without compromising therapy.

ResMed has designed a full-face mask to deliver a smoother, easier patient experience. The 20 Series full face mask system design, minimal parts and digital support media enable patients to fit their mask straight from the box. The elbow comes unattached so the first interaction with the mask is assembly; teaching the user the elbow can be easily inserted and removed. Magnetic clips self-align, allowing fast, simple headgear fitting and removal. New sizing guides, our widest fit range yet, and clear sizing indicators simplify the setup process. The length of the coloured element at the top of the headgear indicates what size it is. Colour cues throughout enhance user interaction.

The F20 for Her ranges were specifically designed to give every woman a more personalised mask that better meets her unique facial features and adapts to the way she sleeps. Using careful anthropometric analysis, the F20 for Her systems offer a smaller size to suit female facial contours. This ensures a better fit, and reduced effort for the clinician. The colours used on the for Her range have been carefully selected and aim to provide a more tailored experience for female patients. They differentiate at a glance the for Her and standard ranges. ResMed provides helpful digital media and guides that provide tips for topics such as hair management.

Sleep apnea therapy can be daunting, which is why ResMed makes every effort to make it as unobtrusive as possible. The F20 full face mask frame remains stable on the face without the need for a forehead support. This means that while awake, patients can wear glasses to read or watch TV while acclimating to therapy. The elbow's quick release feature enables easy connection or disconnection, while its 360° rotation capability and ball joint allows for greater freedom of movement.

ResMed knows that although the products we produce are medical in nature, they are predominantly used in the home. Focus on detail design, texture and colour combine to create a more desirable product solution. Colour has been used to energise the products, differentiate our standard from our for Her ranges and highlight areas of interaction. Colour is being used to tie ResMed's product families together, but also build brand recognition and make our products stand out from the crowd. The headgear utilises new plush, melange textiles. The melange pattern was selected to visually soften the system. These materials make the product look and feel like a piece of clothing rather than a medical device.