19 Degree Aluminium Collection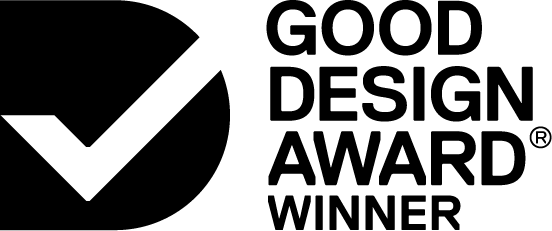 2017

Product
Housewares and Objects


19 Degree is the most coveted aluminum offering in the travel market, featuring cutting-edge design with strategically sculpted angles set against meticulously-crafted aluminum.
19 Degree is the pinnacle of travel gear; forged with unmatched precision and masterfully combining form, function & innovation that elevates the travel journey like never before.
CHALLENGE
SOLUTION
IMPACT
MORE
19 Degree boasts a strikingly modern and cutting-edge design with strategically sculpted angles set against meticulously-crafted aluminum. To create 19 Degree, we drew inspiration from fluid elements of nature & exacting lines in architecture to bring to life a product that could push the boundaries of traditional travel gear & emotionally connect travelers to their own journeys like never before. 19 Degree offers game-changing advantages in aluminum design. Exceptionally striking up close or from a distance, this super durable carry-on boasts a modern silhouette with fluid looking, precise contoured angles with a bold reinforced exterior and extremely intelligent interior.

The stylish interior is expertly crafted with the finest aesthetics and organizational features including a lightweight lining with an embossed diamond pattern that complements the unique exterior pattern. For organizational use, 19 Degree's interior contains internal dividers with mesh zipper pockets, and tie down straps on both the front and back compartments.

This premium collection features a reinforced framecase design—with two snap closures for carry-on bags and three snap closures for check-in bags, with integrated, low-profile spring closure TSA locks for protection. Our patented closure system reduces the risk of damage to the zipper and makes replacing one unnecessary. The versatile luggage also features die-cast corner caps for additional protection on the move.

19 Degree features four dual-spinning, recessed wheels engineered to offer effortless maneuverability and to provide greater packing capacity inside. The collection also features side carry handles wrapped with leather detailing and TUMI's patented, impact-resistant X-Brace 45® telescoping-handle system (made from lightweight-yet-sturdy aircraft-grade aluminum) that reduces the weight of the bag for effortless maneuverability and a smooth travel experience.

TUMI designs products to last a lifetime, literally. Every product is manufactured with the best materials to give it the longest lifespan possible; keeping it out of a landfill & on the road. We provide world-class customer service & repair any TUMI product anytime. We're constantly innovating & seeking inspiration from different industries to improve our products. This is how we're able to understand the evolving travel landscape & needs of our customers in a dynamic world. With 19 Degree, we hope to lead others to explore new concepts, materials & possibilities in their own lives, as we support their travel journeys.

TUMI's unique focus on unparalleled product quality, technical innovation, design excellence, & functional superiority is what differentiates 19 Degree. This is what we call the TUMI Difference, it's how we approach every aspect & detail of product design and is how we created the 19 Degree collection. With a stunningly secure exterior and an intelligent interior, 19 Degree was created with TUMI's renowned attention to every single detail. From the angles on which the suitcase's grooves are cut (19 degrees) and exacted with precision, to spring closure integrated TSA locks with a distinct sound (which is inspired by luxury automobile doors), every detail helps to create a superior product & travel experience.

19 Degree's modern silhouette blurs the lines among fashion, art & design while transcending the travel experience. 19 Degree conveys the long-standing notion that travel is not just a utilitarian experience; it emotionally connects travelers to their own unique journeys. With 19 Degree, we hope to lead others to explore new concepts, materials and possibilities in their own lives, as we continue to support their travel journeys wherever they may lead. Available in Silver, Matte Black and Rose Gold, 19 Degree is offered in a full range of carry-on and check-in sizes at TUMI retail stores worldwide and on TUMI.com. Travelers of all kinds are investing in this unique product that's guaranteed to last a lifetime.