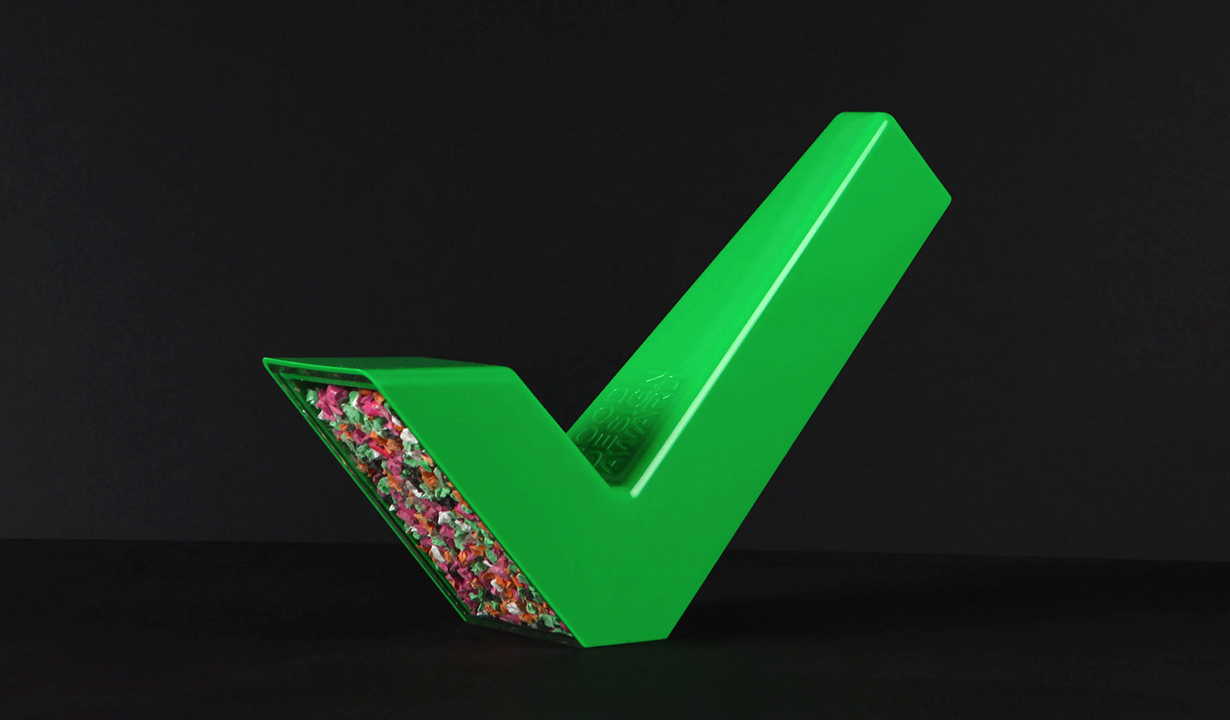 NEW SUSTAINABLE TROPHY UNVEILED
Published on: 14 March 2018
Share
Good Design Australia unveiled a new sustainably designed trophy designed by The Evolve Group, winners of the 2016 Good Design Award of the Year for the FLOW Hive.
The trophy will be presented to winners at the 60th annual Good Design Awards Ceremony held on 17 May 2018 for the first time at Sydney Opera House. Top honours will be presented by special guest, Danish architect Jan Utzon, son of Jørn Utzon architect of the Sydney Opera House.
In celebration of the 60th year of Australia's oldest and only international design awards, winners will be presented with a new sustainably designed and made Good Design Award winner's trophy. The new trophy design uses a clever combination of discarded plastic harvested from the ocean and 100% recycled polymer that will be injection moulded into an elegant "Good Design Tick".
Commenting on the new trophy design, Dr Brandon Gien, CEO of Good Design Australia said, "Designers play a critical role in deciding what material to use and specify when designing and manufacturing products and in many cases, these materials can be harmful to our environment. Our oceans are currently being polluted with single-use plastic with recent studies predicting that by 2050, there will be more plastic in our oceans than fish. This is a design problem and once that we as designers and advocates for good design should turn our attention to."
"By utilising sustainably designed materials, the new trophy embodies Good Design Australia's mission to create a better, safer and more sustainable world, through design." Dr. Gien went on to say.
Ty Hermans, Managing Director of The Evolve Group, the brains behind the new trophy said, "Designers and manufacturers have the choice to use recycled, renewable, bio-based materials that reduce the dependence on fossil fuel based products and materials that will never break down."
"We are super excited about this project and hope that winners of the coveted Good Design Award will take great pride in showcasing their trophy and that it helps promote this very important message around sustainable design and manufacturing." Mr Hermans concluded.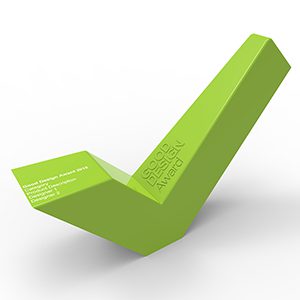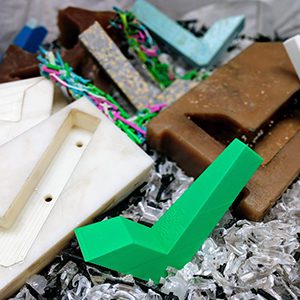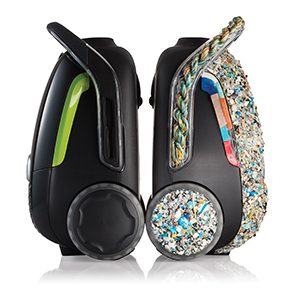 Pictured above (L-R): 1. CAD Rendering of the new trophy. 2. Early moulds 3. Electrolux "Vac from the Sea" Project (Image: Electrolux) 
The 2018 Good Design Award winners will be decided by a jury of leading international design experts including the legendary Hartmut Esslinger, founder of global design firm frog design and one of the early pioneers of industrial design at Apple. Projects will be assessed on three overarching design criteria including: Good Design, Design Innovation and Design Impact.
To further mark the 60th Anniversary of the Awards, a number of new awards and initiatives have also been launched to promote the value and importance of design including the Better World Award, Good Design Team of the Year Award and an Indigenous Designer Award, created to recognise and celebrate the important contribution that Australia's Aboriginal and Torres Strait Islander designers make to Australian design across the spectrum of design disciplines and practice.