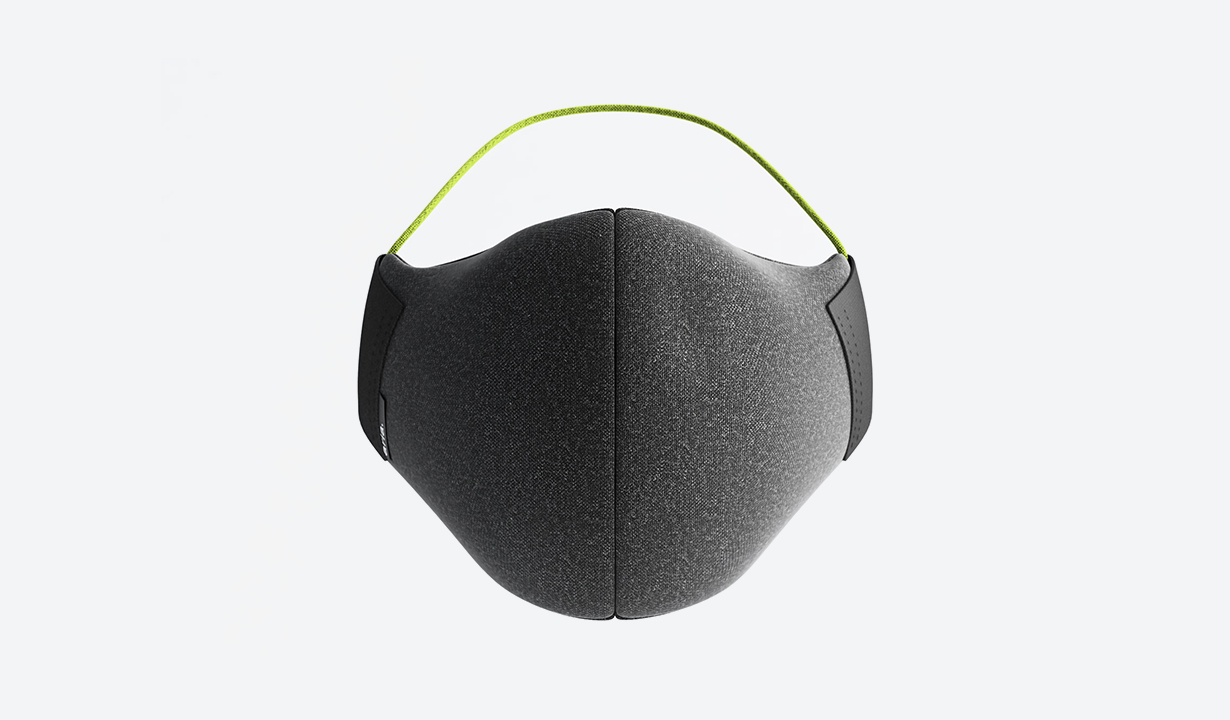 greatest design challenge of our time
Published on: 10 April 2020
Share
The COVID-19 pandemic is one of the biggest and most unifying challenges our modern world has ever faced. It has transformed the way we live, work and interact in a matter of weeks and unleashed countless complex problems that not only threaten our lives, but also the lifestyles and livelihoods we have built.
The scale, scope and complexity of these challenges are unheralded in our lifetime and will require a great deal of human empathy, ingenuity and innovation to overcome. Quoting Plato, 'Necessity is the mother of all invention' and it has never been more necessary for our government, industries, businesses and people to come together and innovate our way out of this crisis. If we do, we have the potential to design a better future for the planet and all humankind. If we don't, we could see this crisis followed by greater inequality, civil unrest, conflict, economic instability and further destruction of our fragile environment.
While government and business leaders around the world grapple with the immediate and long-term impacts of the pandemic and sort through solutions to help navigate through the crisis, the role and importance of design as part of the solution cannot and must not be underplayed.
At its core, design is a problem-solving tool. Design helps to better understand a problem at a deeper, user-centred level and provides the framework for creative, empathetic problem-solving by helping to reframe the question and overall challenge at hand.
Good design has the power to transform a problem into an innovative solution that will have a positive impact on our lives and our world. Design is so much more than aesthetics, it is a universal process that can be applied to transforming complex systems and services, processes, policies, legislation, digital technologies and products as well as the places we live, work, play and learn.
Good design applied in this way is good for business and helps drive economic competitiveness. Global consulting firm McKinsey tracked the design practices of 300 publicly listed companies over a five year period in multiple countries and industries, identifying companies who use design as a strategic tool and found they increased their revenues by 32% points compared to those that didn't. 
Good design focussed on sustainable outcomes is less harmful to the environment and good for cultural and social wellbeing. It is central to driving the innovation we are now in desperate need of and critical to producing the best possible outcomes.
How can Australia be a 'Design-Led Nation' through this crisis? Are we leveraging the full potential design can bring to this particular set of complex problems?
Globally we are seeing incredible resilience from businesses and organisations redirecting their efforts towards the crisis. In the UK, James Dyson re-purposed his vacuum technology and his firm's advanced manufacturing know-how to design a new hospital ventilator in less than 10 days. Dyson is now supplying the UK's National Health Service with more than 15,000 of these new ventilators to contribute to supporting those in need.
The World Design Organization (WDO) put out a global call to designers to contribute to a COVID-19 Design Challenge and were inundated with design-led solutions from around the globe. Working in collaboration with IBM, the WDO will be translating these into tangible outcomes over the coming weeks and months.
Here in Australia, we too are seeing inspirational examples of design-led manufactures who are re-purposing their operations towards the crisis. In Queensland, local manufacturer Evolve Group has pivoted their resources to design and manufacture face masks and medical respirators with the first stock expected to roll off the production lines by the end of April. Likewise, in South Australia packaging company Detmold Group is set to produce 145 million masks from their manufacturing plant in Adelaide and employ up to 160 extra staff in the process.
While these are all brilliant examples of companies and organisations stepping up to the challenge, the question is how do we do this on a national co-ordinated level? How do we activate businesses that are struggling through this crisis and beyond it? How do we use a design lens to reframe the complex challenges this crisis is having, not just on business, but on the most vulnerable in our society such as people with disabilities, those who are homeless or the elderly?
Australia has some of the best design-led medical research brains in the world with companies such as ResMed and Cochlear consistently developing world-class products. What if we combined their design and innovation efforts with Australia's advanced manufacturing sector and activated SMEs under a national design strategy, that they could all contribute to and benefit from?
We need design thinking deployed at every level – product, digital, communication, service, systems and society. We need a holistic design approach that considers the problem, the proposed solutions and desired impact at a systematic design level.
Designing breakthrough medical products such as face masks and ventilators without consideration of how the healthcare system has been designed or how the various regulatory standards and interconnected supply chains have been designed won't result in the best and most effective outcome. A holistic design approach helps join the dots, providing an interconnected, helicopter view of the challenge, the solution and the desired impacts.
Historically governments around the world understood the importance of design to a nation's success, particularly in response to a crisis situation. The UK Design Council was established by Winston Churchill's wartime government in 1944 to support Britain's economic recovery after the war. Their work now focuses on tackling complex socio-economic challenges through applied design.
What if we had a similar national commitment to design and a government entity that understood how it could be leveraged in our greatest time of need?
Earlier this year I was invited to join a delegation to Israel to explore the country's innovation system. The delegation was to be led by the Chair of Tesla, Robyn Denholm and Maureen Dougherty, the President of Boeing Australia. The week-long trip would take us to Israel's most innovative companies and institutions and allow us to better understand how their innovation ecosystem operates. I was thrilled to be part of this group and determined to figure out what makes Israel a global leader in innovation driven by their 'sense of urgency' we hear so much about. The trip was postponed due to COVID-19 and in a profound way, that 'sense of urgency' that drives their innovation system is now sitting firmly on our front door leaving us no choice but to innovate our way through it.
If ever there was a time to use all of the tools in the box, now is that time. We need a national design-led strategy backed by government that embraces the role of design, innovation and creativity to drive world-class solutions and economic competitiveness in our businesses and industries and to create social prosperity. We need a design-led response to this crisis.
While it is too early to predict how Australia and the rest of the world will respond to this disruption, one thing is clear – every challenge comes with an opportunity. We've already seen what is possible when we shift our thinking from doom and gloom to optimism and hope. This 'sense of urgency' we now all face will require creativity, wisdom and collaboration among the global community, across public and private sectors, education and academia as well as civil society.
Our ability to adapt and generate effective design-led solutions will not only determine our survival but shape the future of business, humanity and our world.
Dr Brandon Gien is CEO, Good Design Australia and President Emeritus, World Design Organization
Original version of this article published by The Australian on 9 April 2020
Image: Aria Project
Aria is a DIY design guide to self-producing a protective emergency mask. The project was designed by Studio Pastina during the COVID-19 outbreak in Italy.
Aria is available for download and comes with a step-by-step guide through which anybody can build an emergency face mask. The project aims to offer a guide with instructions to build a comfortable, washable and reusable emergency face mask by using fabric remnants. Download HERE.