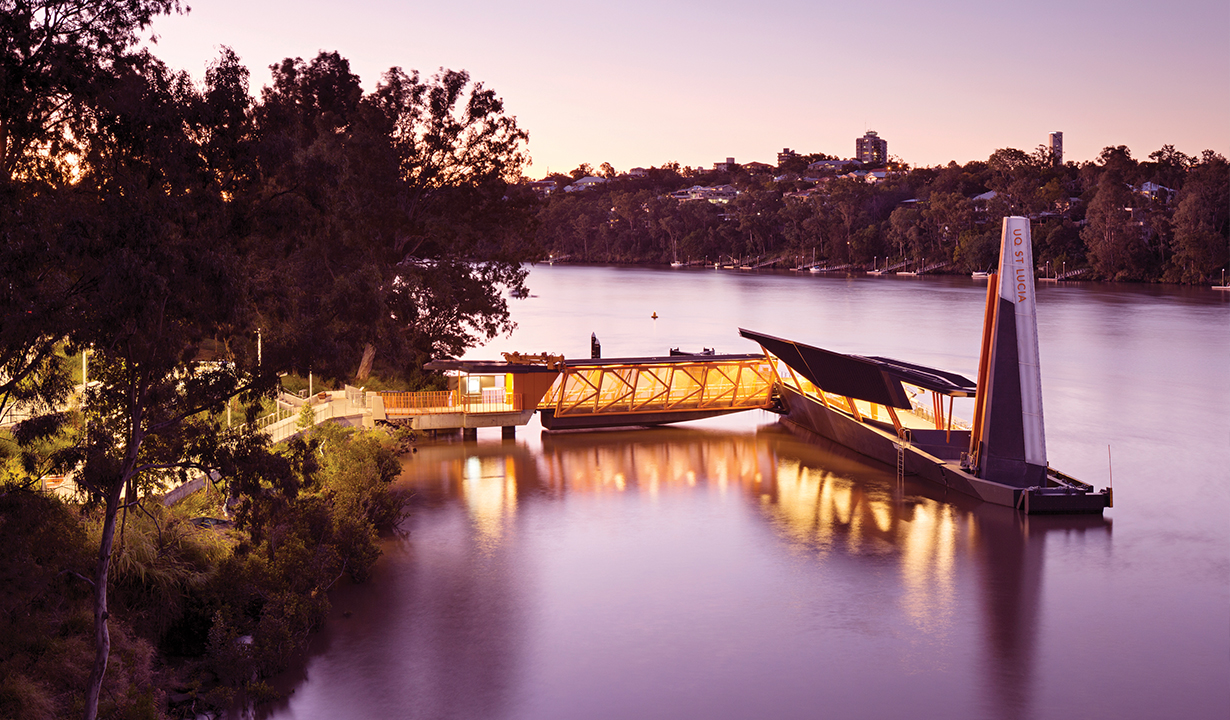 2017 GOOD DESIGN AWARD WINNERS
Published on: 10 June 2017
Share
IT'S A TIE – AUSTRALIA'S HIGHEST DESIGN HONOUR IS AWARDED TO TWO PROJECTS
The winners of Australia's peak industry design awards – the highest honour for design innovation – were announced on 8 June at the Australian Good Design Awards Ceremony during the annual Good Design Festival.
The annual Good Design Awards is Australia's most prestigious Awards for design and innovation with a proud history dating back to 1958. The Awards celebrate the best new products and services on the Australian market, excellence in architectural design, digital and communication design and reward emerging areas of design including business model innovation, social innovation and design entrepreneurship.
The awards include the Young Australian Design Awards for designers under 30, recognising young Australian designers, engineers, innovators and entrepreneurs.
The overall winner of the coveted Good Design of the Year Award was a tie between two finalists: Brisbane-based design consultancy Aurecon and Wellington-based digital design agency Chrometoaster.
Aurecon's entry, the Flood Resilient and Accessible Ferry Terminals for Brisbane, offers a better way to make critical transport infrastructure more flood resilient while allowing travellers to better celebrate the river. The unique flood resilient design is a bold concept and a significant shift away from previous design convention in aesthetics and accessibility.
"This is an excellent example of multi-disciplinary design collaboration that has resulted in a truly innovative and game changing project. Every detail of this project has been meticulously designed and engineered with the end user in mind. A truly ground-breaking design innovation that has the potential to be adapted and used all over the world," said Good Design Australia's independent judging panel, which consists of more than 35 Australian and international design experts.
From over the pond, Wellington-based Chrometoaster's entry demonstrates the diversity of products, services and concepts that can be recognised for exceptional design and innovation. Its Game of Awesome card game is designed to inspire year 5 to 8 students to write creative stories while increasing their literacy levels.
The judging panel lauded the wonderful simplicity of the project, saying that it "recognised the design thinking baked into this project at the deepest level" and that "its playfulness, creativity, insightfulness and accessibility absolutely nails good design".
Good Design Australia Chief Executive, Dr Brandon Gien, said that the awards had attracted innovative entries from all corners of the world, with an incredibly high standard of submissions this year.
"Trying to pick between these two projects proved to be too great a challenge for the judging panel. Both demonstrate excellence in design, innovation and creativity in two very different forms, and are a testament to the exceptional design expertise of products, services, designs and concepts that are available in the Australian market," he said.
An open exhibition of the finalist entries will be showcased at the Overseas Passenger Terminal from 9-11 June, giving the general public an opportunity to get their hands on the products and concepts in contention to receive Australia's highest honour for design.