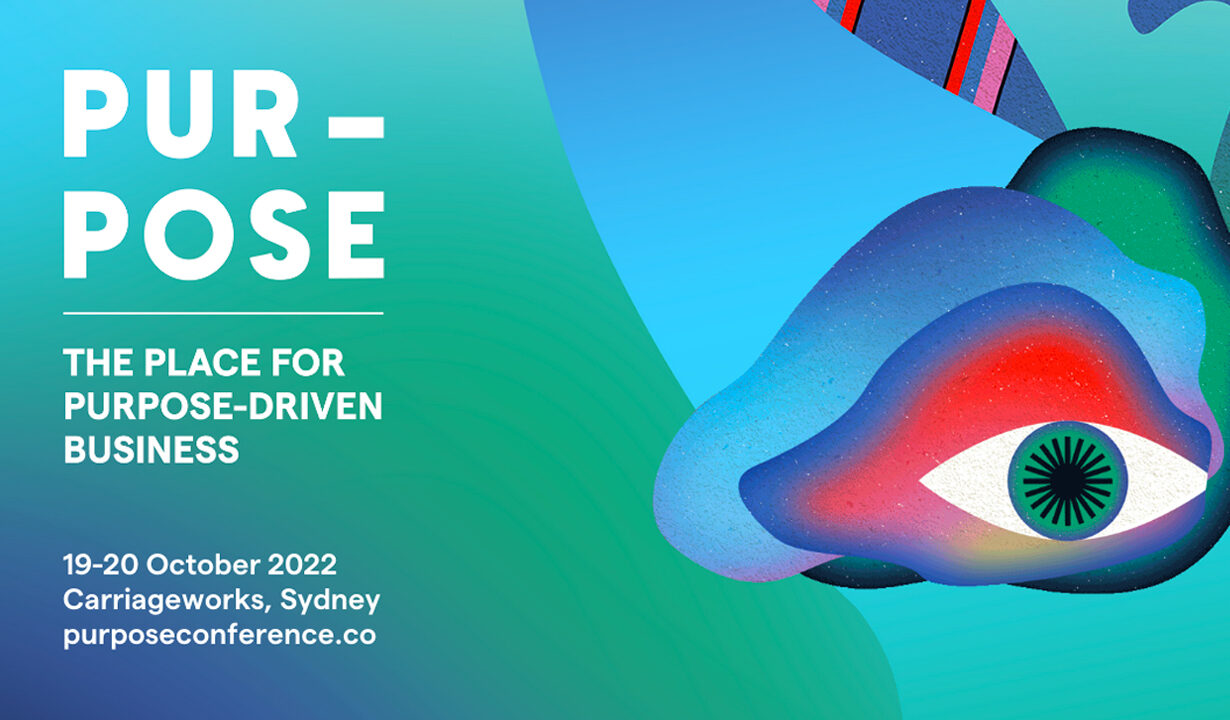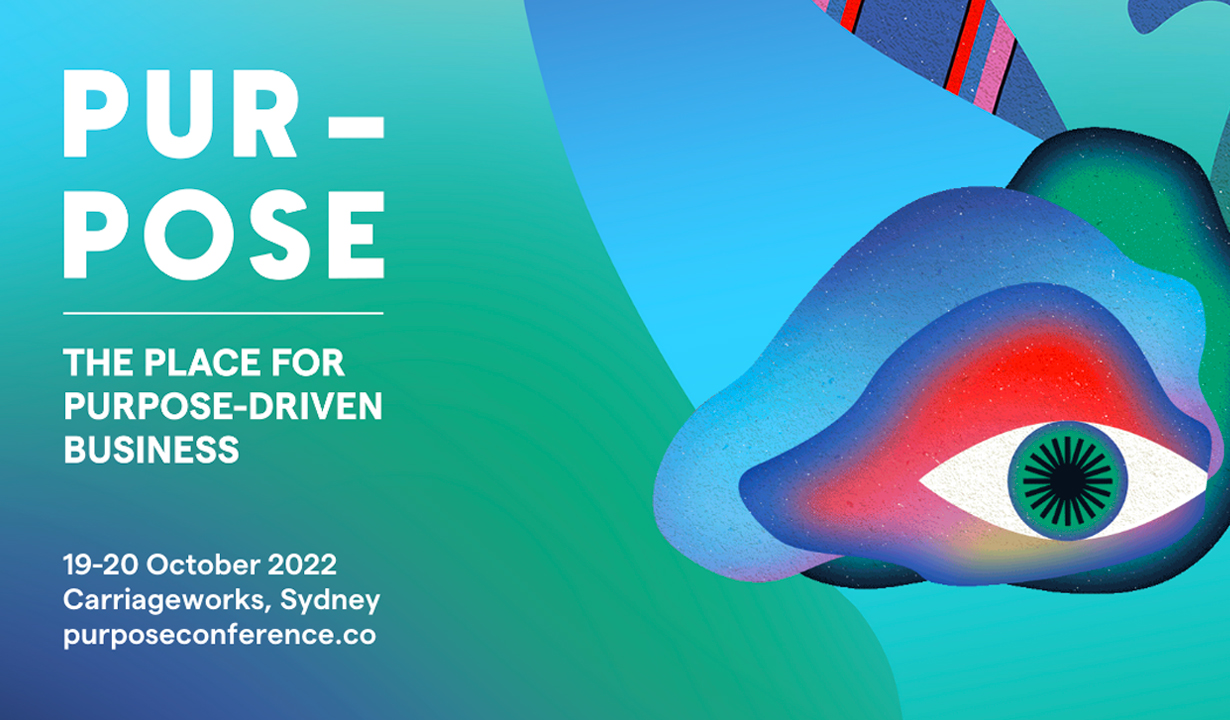 Purpose Conference
Wednesday 19 to
Thursday 20
October 2022

Share
Purpose 2022
19-20th October 2022
Carriageworks, Sydney
Good Design Australia is proud to be supporting Purpose Conference, a unique and immersive two-day conference for the purpose-driven business community.
Purpose exists to see the business world transformed to be entirely sustainable, responsible, ethical and human. We, like the Purpose team, believe the world's most urgent and complex challenges can be solved through the power of purpose-driven business.
The event is filled with ideas, inspiration, leadership, community and conversations helping us to stay at the cutting edge of the purpose-driven business landscape.

It's on 19 and 20 October 2022 at Carriageworks in Sydney.
Head to www.purposeconference.co to find out more and secure your place.
Good Design Australia Discount Code
Purpose has generously offered Good Design Australia's community a $100 discount code. Enter the unique code: GOODDESIGN to claim this when booking tickets.
Full Schedule:
Full Program here:
https://www.purposeconference.co/program
Format:
Full List of Speakers here:
https://www.purposeconference.co/presenters