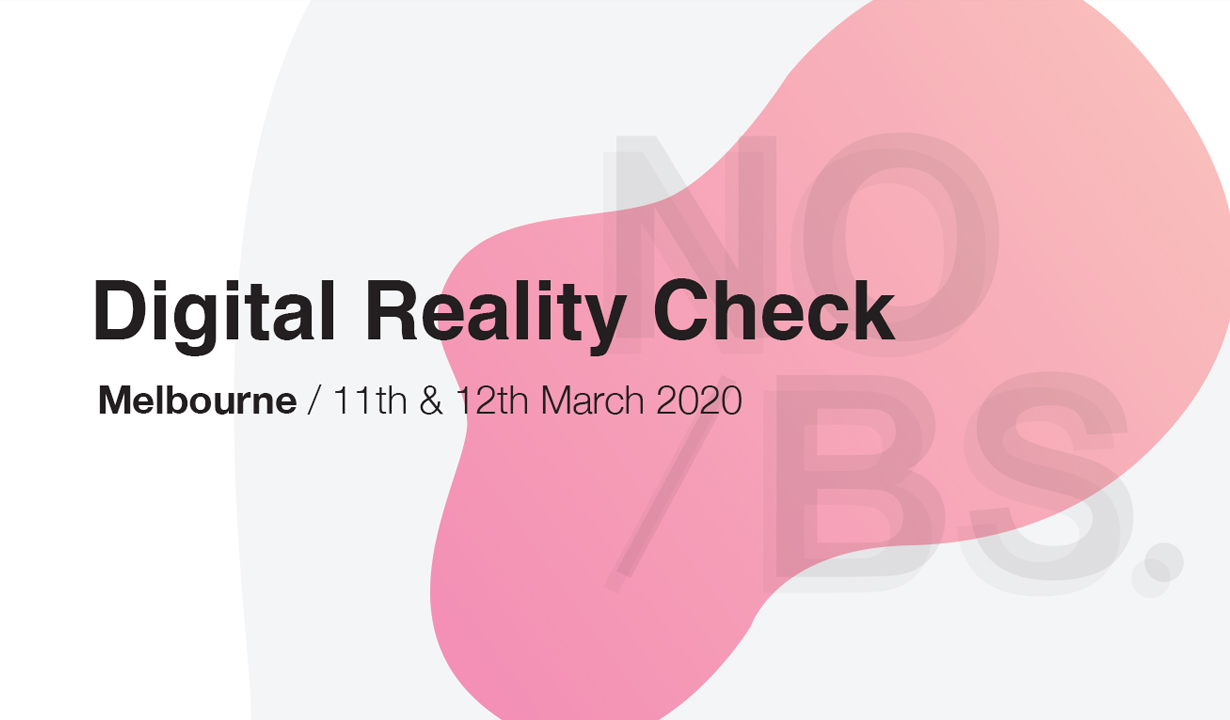 NO/BS Conference 2020
Tuesday 10 to
Wednesday 11
March 2020

The Forum Melbourne
154 Flinders Street, Melbourne
Share
You've got a great idea. Or maybe just landed that dream role. Now what? How do great products get built? How do you succeed?
In digital, there is a massive misconception that success is born overnight. That all you need to succeed is an idea… Wrong. Just like any industry, it takes hard work! And a lot of time! Google, Amazon, Apple, these companies are +25 years old! That's older than most graduates who are born with these technologies in their hands.
NO/BS Conference 2020 is a place where like-minded people can get together, listen to some amazing stories and cut through all that…BS.
This great event is a "Digital Reality Check", created out of frustration (by agency owner Jason Soultan) from attending too many conferences with weak content: Nothing but fluff and pie in the sky fairy-tales.
They want their guests to be inspired, motivated and most importantly feel validated by knowing that their journey is similar to that of their counterparts and industry heroes.
TO VIEW ALL SPEAKERS AND FIND OUT MORE CLICK HERE
The NO/BS Conference includes:
Keynote speakers in abundance, from abroad and local, with one incredible stream
Interactive panel sessions with keynote speakers and the audience
All food and beverage is included in the ticket price (breakfast, lunch and morning/afternoon tea)
VIP & Sponsor Party (day one evening)
Breakout sessions with a keynote speaker of your choice
Exclusive VIP workshops with keynote speakers
Principle Partners Grand Prix NO/BS experience
Plus… a fabulous wrap-party!