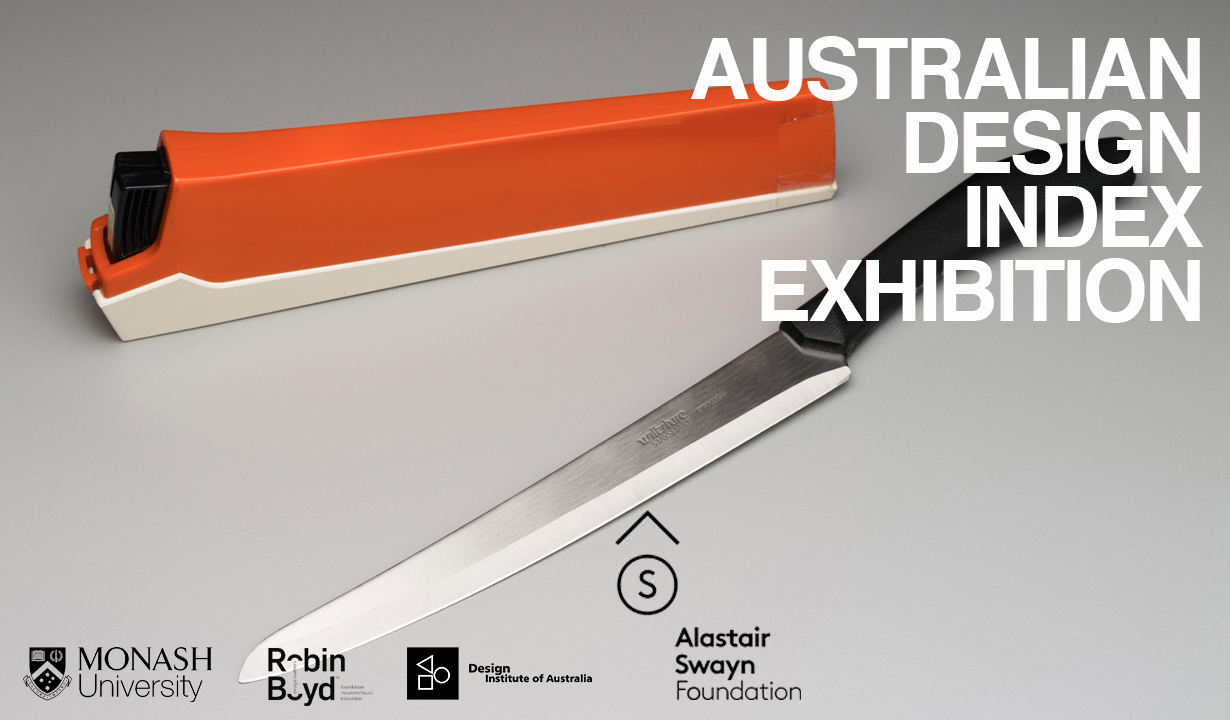 Australian Design Index Exhibition
Wednesday 10 to
Thursday 11
February 2021
10am-4pm
Monash University
Art, Design and Architecture
Building G
900 Dandenong Road
Caulfield East, Victoria
Share
The Australian Design Index exhibition features more than sixty objects selected as good design for the Australian Design Index.
The index was an initiative of the Industrial Design Council of Australia to record products awarded Good Design Awards. In the 1960s and 1970s these award winning products were displayed at Australian Design Centres in Sydney, Melbourne and Adelaide.
Curated by Ian Wong from Monash University and funded by a research grant from The Alistair Swayn Foundation, the exhibition will be 3D scanned and presented as a 3D virtual exhibition and permanent online archive.
Partnered by Robin Boyd Foundation and the Design Institute of Australia.
More information here.